Busy Signal's " Wagwaan Madd Head"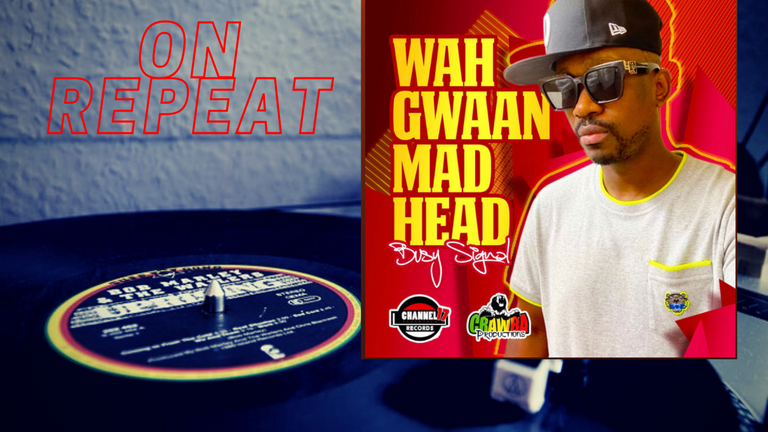 It's very rare these days I find a song that I put on repeat but this new tune by Busy Signal called Wagwaan Mad Head got that click on the Spotify app.
Yo, wahgwaan Madd head, the way the world a run better yuh gwaah yuh bed ..
The above is the catchy punch line of the chorus which incorporates a Jamaican meme moment where a rasta said "to the way the world a run, is better yuh guh a yuh bed ".
Now, the song is not some powerful life changing message but it is what I expect from a Dancehall song. Hints of the times, rules in the culture and hype.
This is a song 🎶 that gets you into the dancehall vibe and makes you feel like you walked into a dancehall party and met up with a good friend. While discussing the times you can't help but notice the girls bruking out, the Instagram culture, the tummy tucks, the boob jobs, the LGBT community and all the other cultural changes taken place before your 👀s.
Well that is the vibe it gave me. The Riddim has that cool and deadly dancehall appeal and it very simple. Busy's tone and flow blends perfectly with the Riddim though and the end result is a well put together dancehall production, conscious of the times, hype in the rhymes. Give it a listen and tell me what you think.
I think I have an ear for hit songs and this is gonna be one of the hits leading into the Xmas season and the new year in the Dancehall arena.



ReggaeJAHM.com
Discord | Hive Community | Reggaejahm Interface | Twitter| Buy Beats With HIVE & JAHM
---
Posted via ReggaeJahm | Reggae Culture Rewarded
---
---