Artistic Trucks in Japan - DekoTora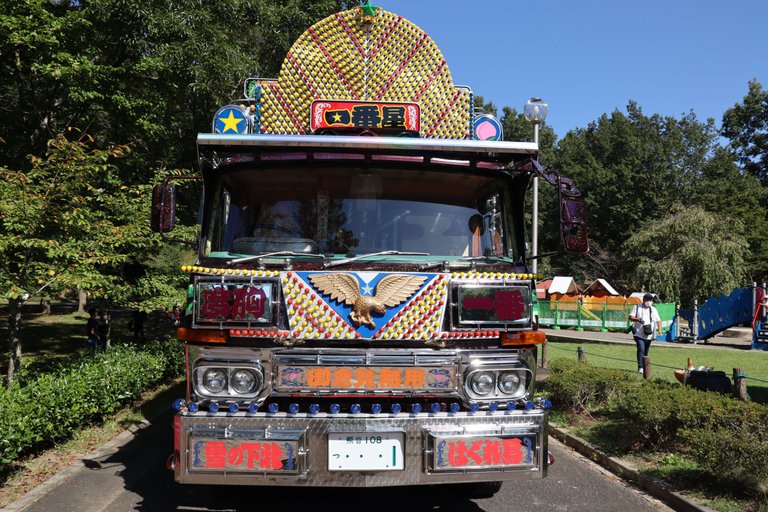 Every now and then in Japan you'll come across artistic trucks that to some may look at little lame, but to others a mechanical work of art. Dekotora as they are called in Japan ( Short for decorated truck ), started in the 1970s with movies that highlighted the culture. While DekoTora is a subculture, it is one that remains intact even to this day.
The idea was to turn a normal one purpose machine into a piece of art that looked masculine, feminine, robotic & sexual. Well that is what I gathered from doing a little research. At night these trucks light up the scene with a barrage of lamps and in the day they catch the eye of the beholder with the art and exterior mods.
When I first saw these trucks, what came to mind was transformers. But there is no Optimus prime in this fleet, well not yet. I took these photos at a live concert in a park a few weeks ago. No doubt the promoter summoned them to attract a crowd from all angles.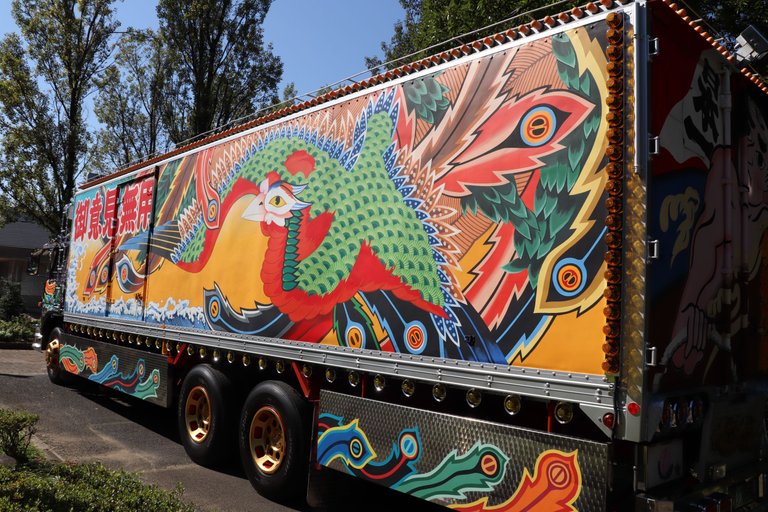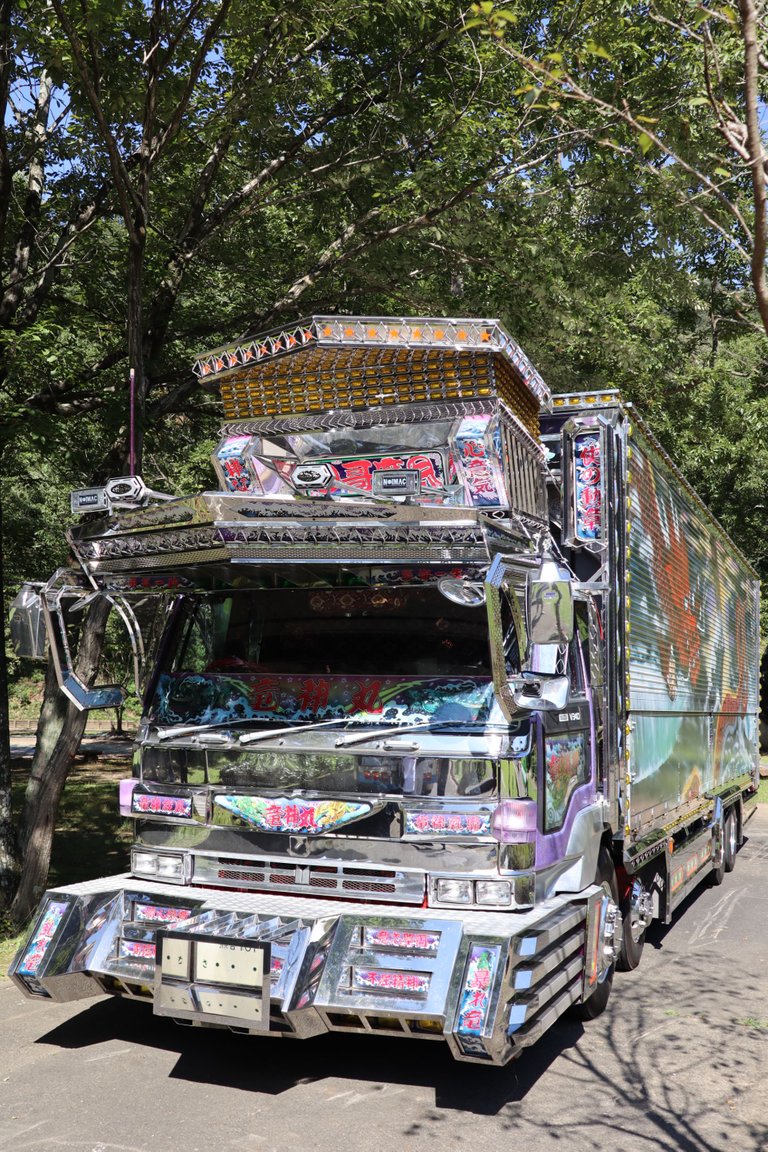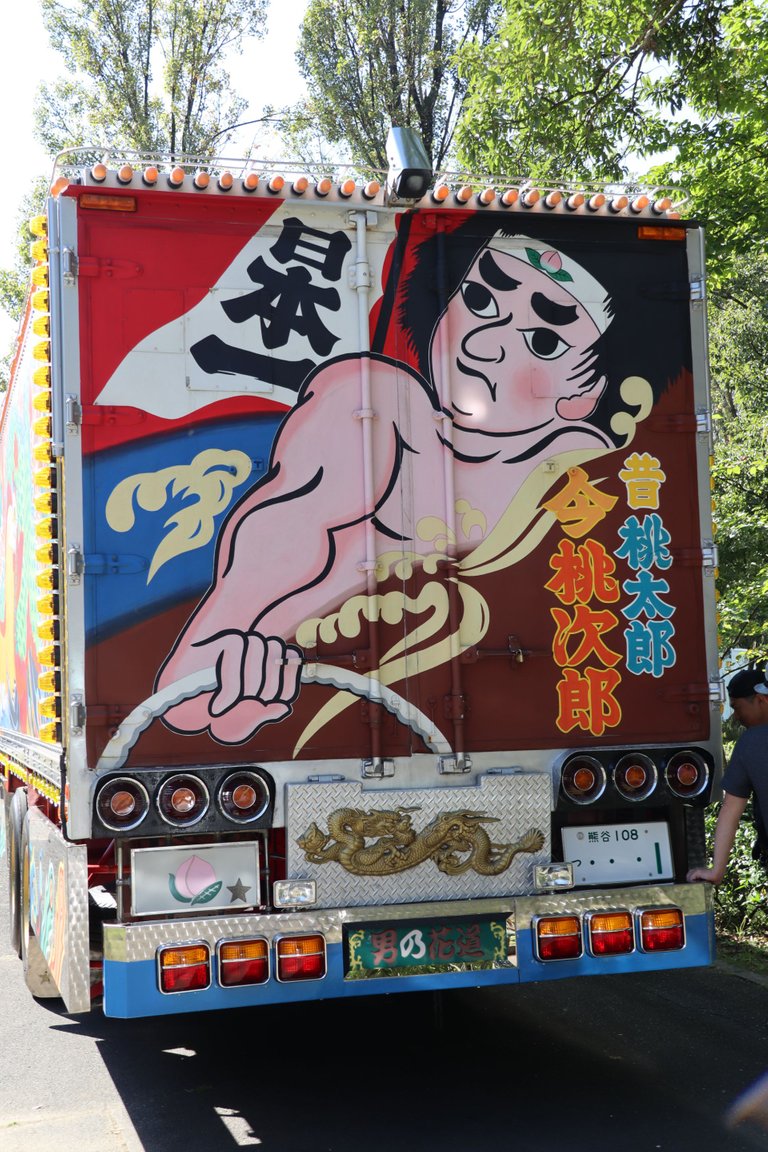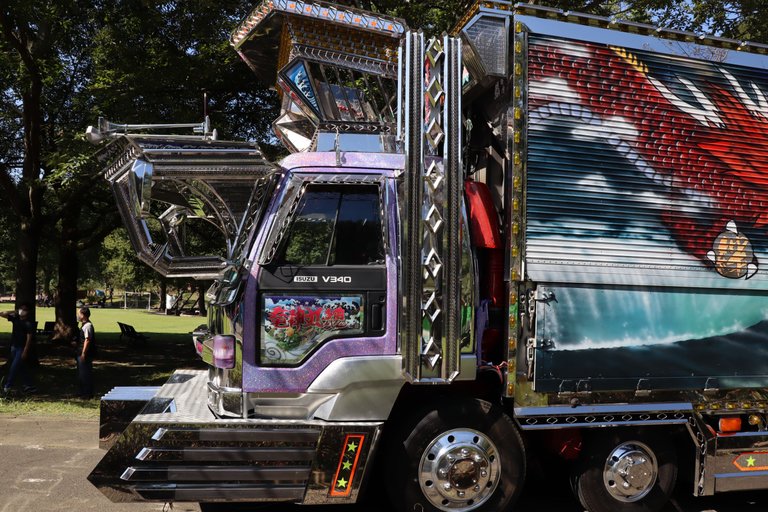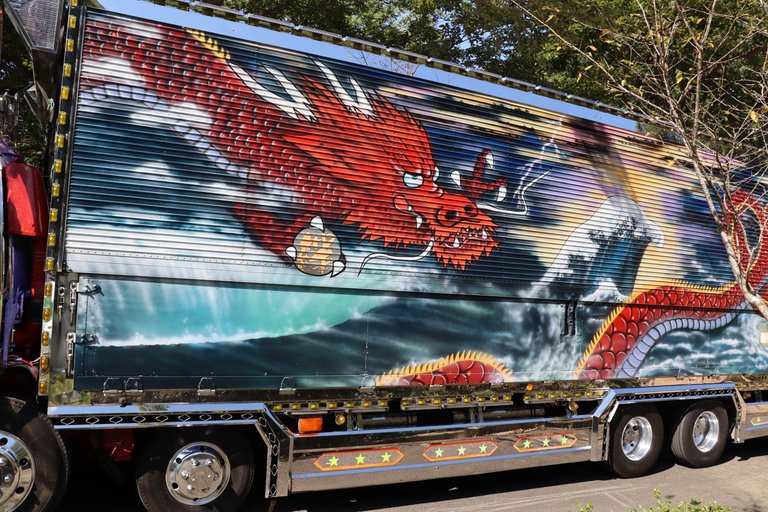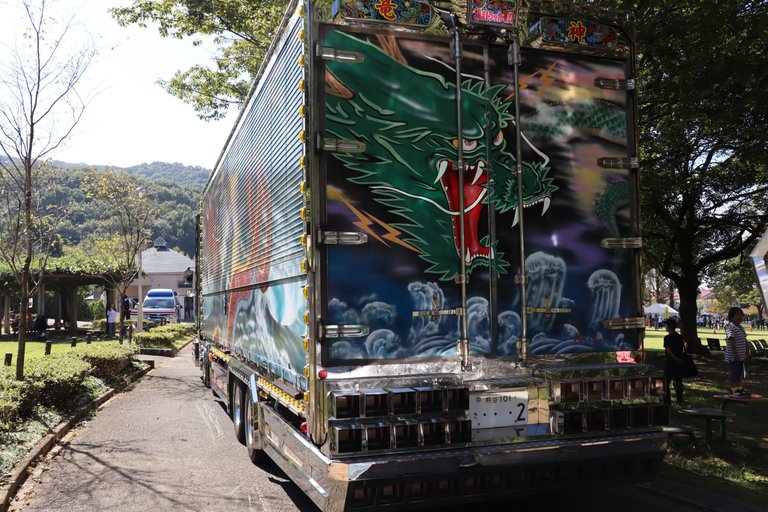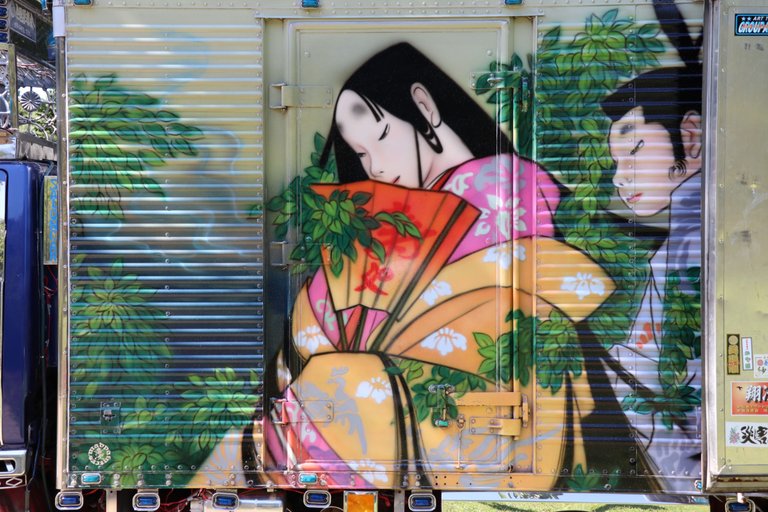 As you can see the Dekotora have some fine details to them that only passion ❤️‍🔥 can sprinkle. The average truck owner would not be doing this to their transport unit. What I like about the subculture is that they are keeping something unique alive! What do you think of DekoTora?

---
---