32nd Marriage Anniversary!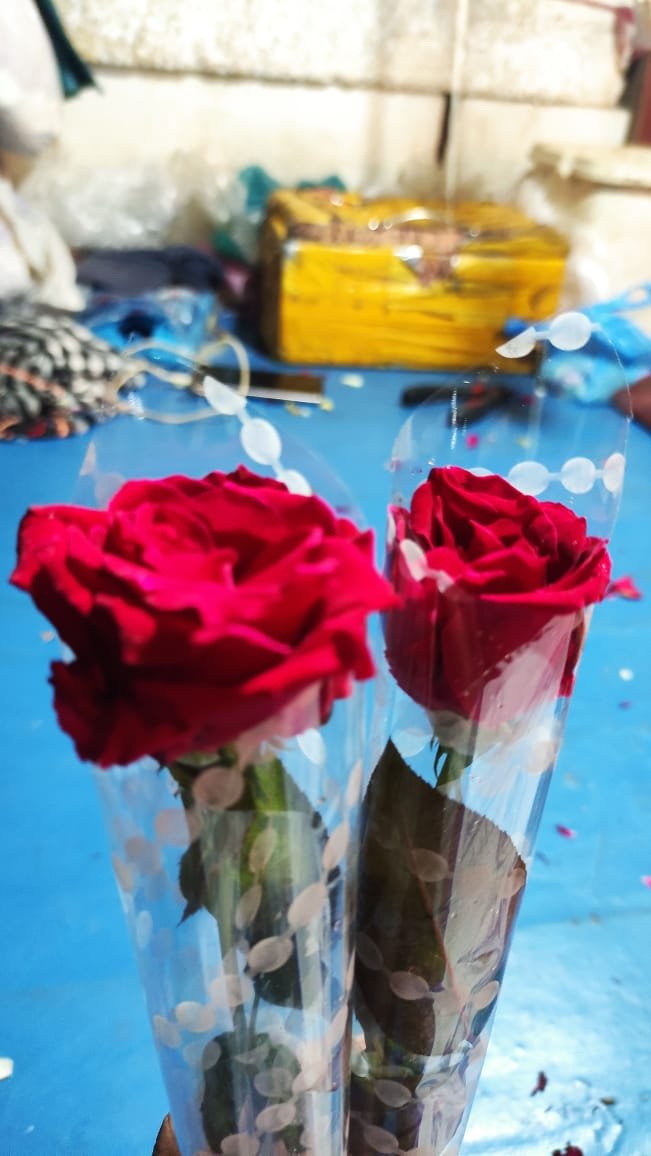 All Pictures are clicked by me
Marriage is a Beautiful event in our life. Some want to get married and some are already married. Everyone looks at marriage from different angles. Finally, 32 years of my parent's marriage are completed. I am writing this post with mixed feelings. My words might not support my emotions today but I will try my best to share my feelings.
The day started with making Alfredo Pasta. I took this picture during the process of making it. My dad, mom, and I, non like Alfredo Pasta but still we made it. LOL. We ended up eating meat only and other members eat pasta haha.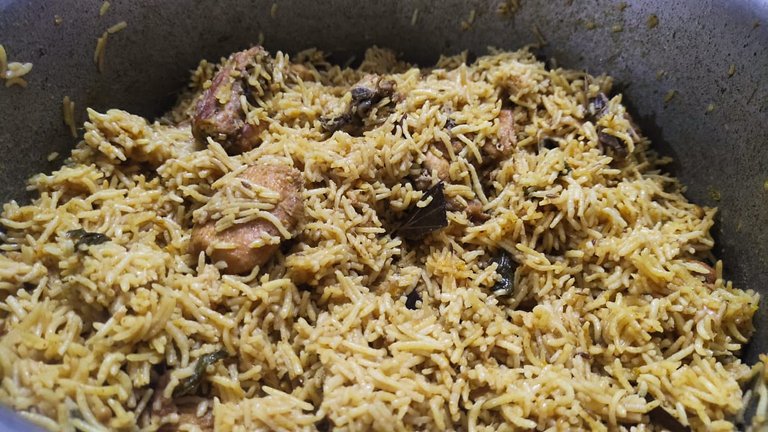 Since I am the youngest one in-home so, at least one dish is of my liking mostly. Most people like the biryani in our culture but I like Pulao. So, I took a picture during it was preparing. Ya, we had to decorate the room and all the other preparations so I was taking pictures as soon as I can, as I will never get a second chance. I know the lighting is a bit off and it looks a bit less tasty but it was delicious, especially from my perspective. Eating Pulao is one of the happiest feelings in my life.
I know it's a wedding anniversary blog but it's more about food haha. Yes, that's what #foodies do on special occasions. Eat, eat and eat. hahaha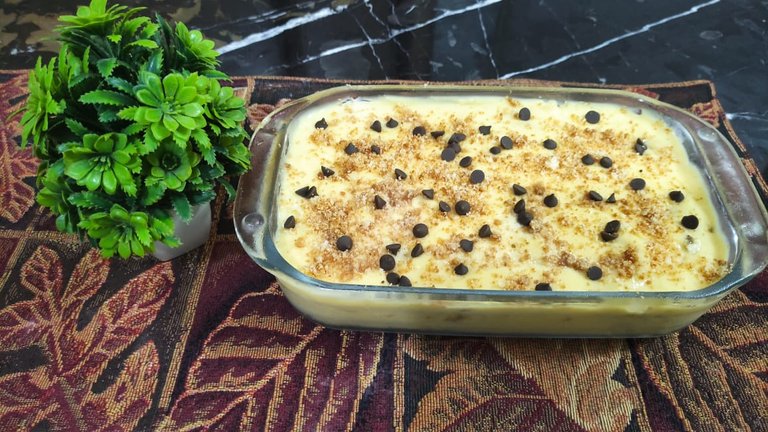 This is Trifle and it was the most delicious thing among all the things. Choco chips, cake, custard, and what more do we need in life? xD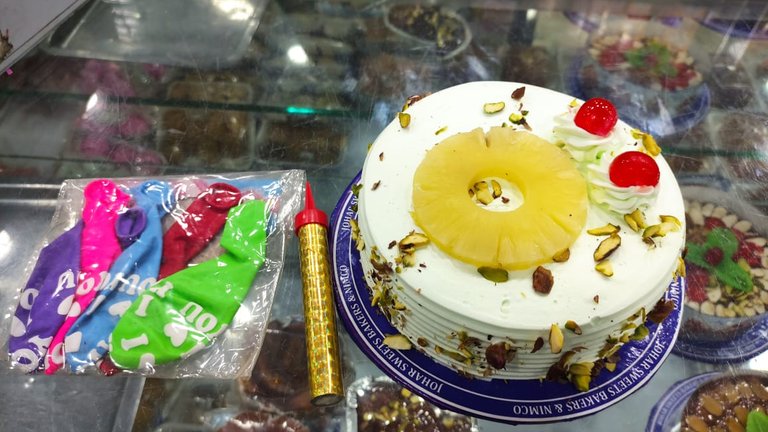 My dad is a smoker and I wasted a lot of my childhood explaining to him not to smoke. xD. At one time in my life, I started gifting him smoking cool gadgets. No, I am not in favor of smoking but when you can't win then join them (hey, hey, I didn't mean I smoke). I don't remember giving him anything as a gift except something related to cigarettes. Since this time we already had trifle which is kind of like a cake so we skipped ordering cake. I secretly went on a mission to gift my parents something from my side. Yes, my father's money is my money but my money is not my father's money, haha. Weird, right? So with my ultimate gold-plated money, I went into the woods in the jungle and reached the wicked witch shop (because I heard my mom rejecting the idea of the rifle as a cake). The cake I bought is very unique. My mom liked the cake with the eyes. Yes, that's what she says to this cake. Out of all the cakes I picked a cake with 2 eyes. Just like I imagined my parents give each other the eye of a cake in a romantic way after murdering the cake. The pineapple is also saying WOW. The cake looks like a complete creature if you look from my perspective.
I also bought balloons with the I LOVE YOU theme for decoration. Also, this was the first time I bought a sparkling candle. Why not go the extra step, it's my mom and dad's anniversary after all.
When I was coming back home, I noticed a flower shop. I decided to buy 2 flowers. As I expected they swap flowers to make the anniversary video a bit more romantic (no, I am not sharing the video xD).
By the time, I reached home from the wicked witch shop we prepared Raita which is a perfect combo with any rice dish like pulao.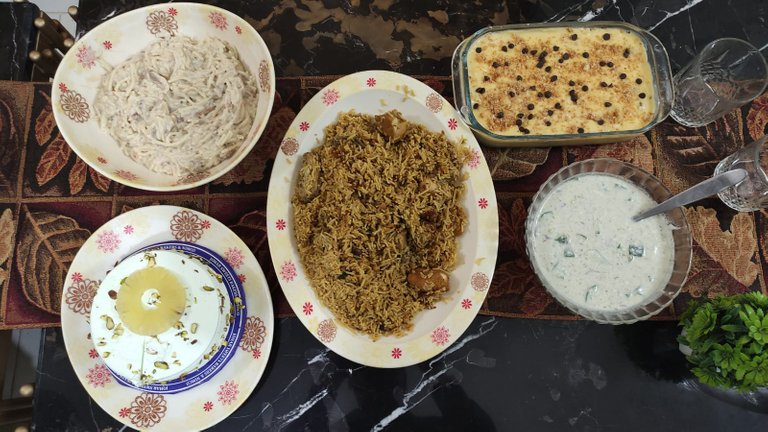 Before I end my blog here is a drone shot from my "handheld drone camera", yup, it's a brand-new technology.
I hope all of your parents are having a healthy relationship. Do you have a partner? What was the last gift you gave your partner?
---
---