Contents Creative Sunday: Cookies and dry pasta -Recipe-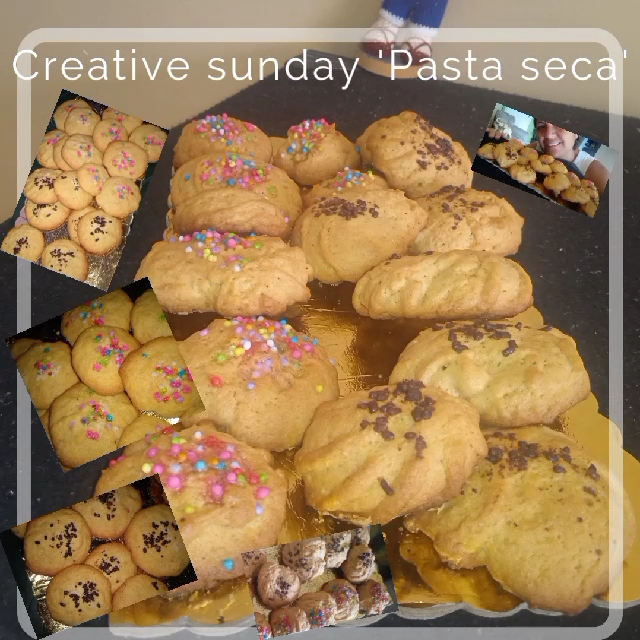 ---
---
Hello friends, happy and wonderful day! Sunday is here again. I join this Sunday contest with a recipe that includes dry pasta and cookies, decorated with carnival colored rain and chocolate rain. This recipe was given to us on Monday in the course. I hope you like it. I am learning how to use the piping bag, practicing and, of course, savoring every moment of the process.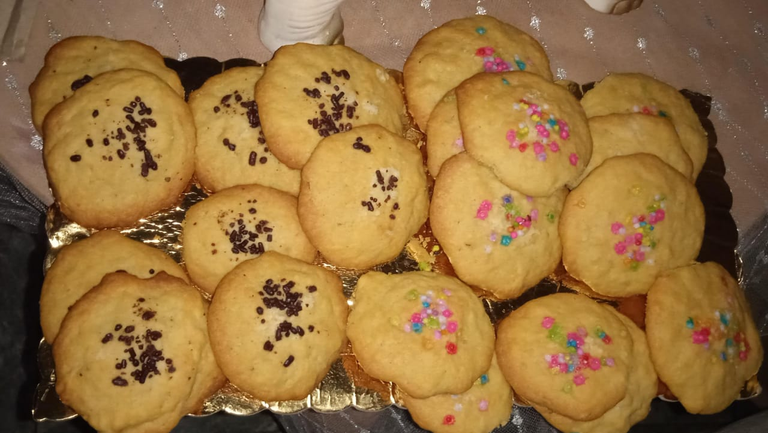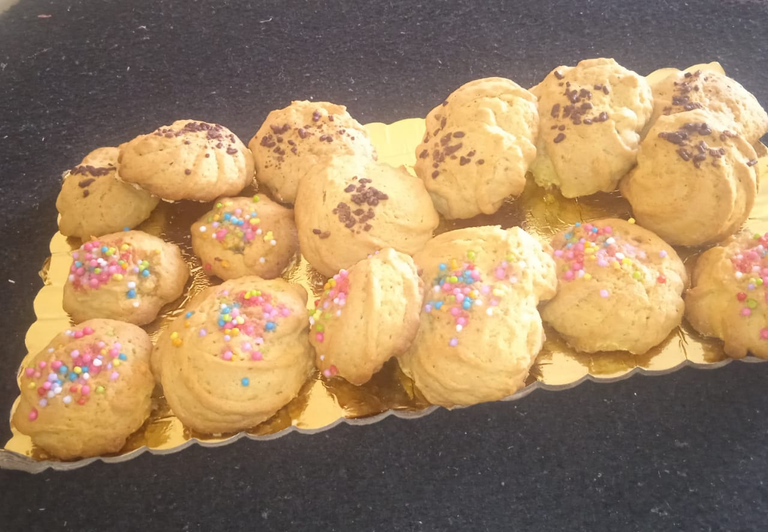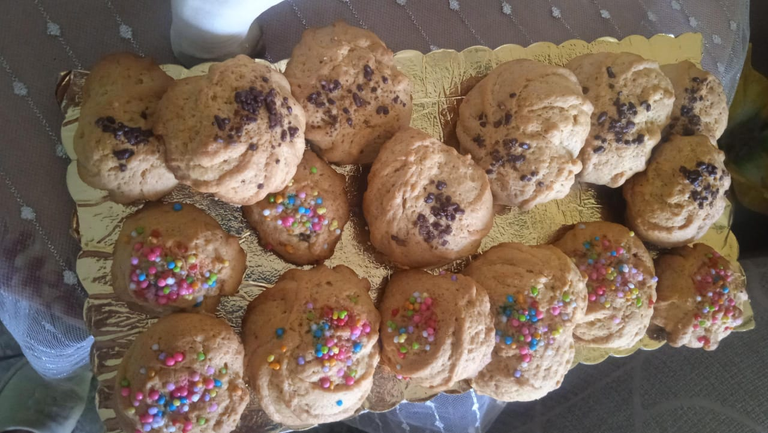 | Ingredients | we will need: |
| --- | --- |
| 400 grams | all-purpose wheat flour |
| 250 grams | Sugar |
| 225 grams | butter |
| 30 grams | of vegetable shortening |
| 6 tablespoons | Water |
| 1 | egg |
| 1 tablespoon | essence of mantecado |
| 1 tablespoon | vanilla essence |
| 1 drop | of yellow coloring |
| | Decorate: |
| --- | --- |
| Rain of | carnival colors |
| Chocolate | rains |
| pastry bag with | tip |
---
---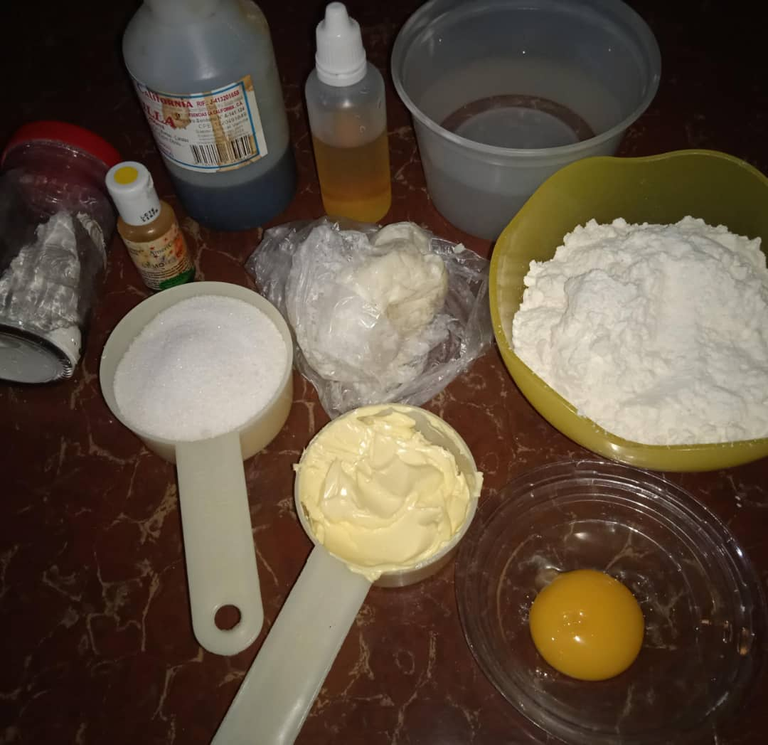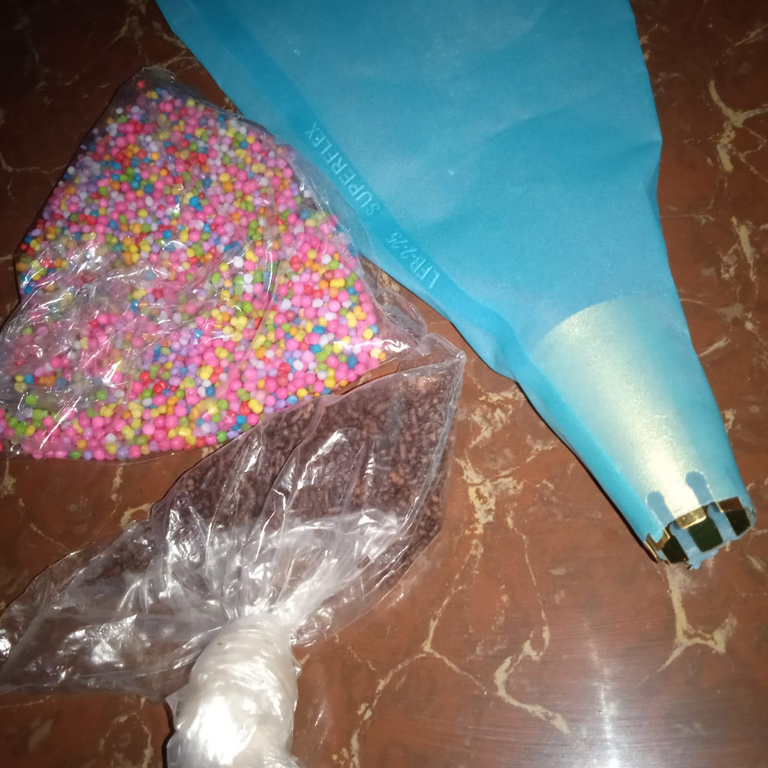 ---
Preparation: step by step:
---
To begin, add the butter together with the vegetable shortening and the sugar in a bowl to cream with the help of a mixer.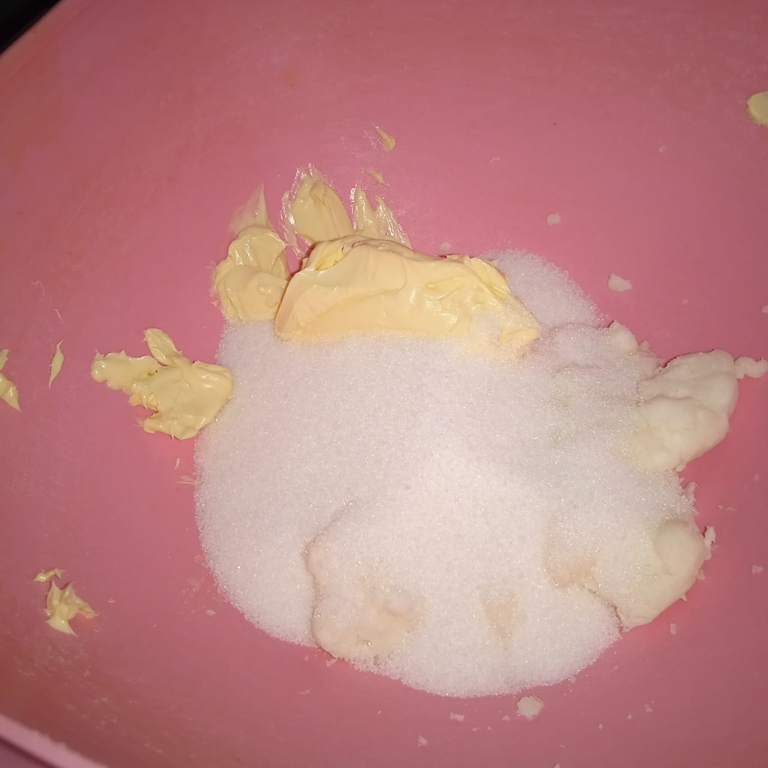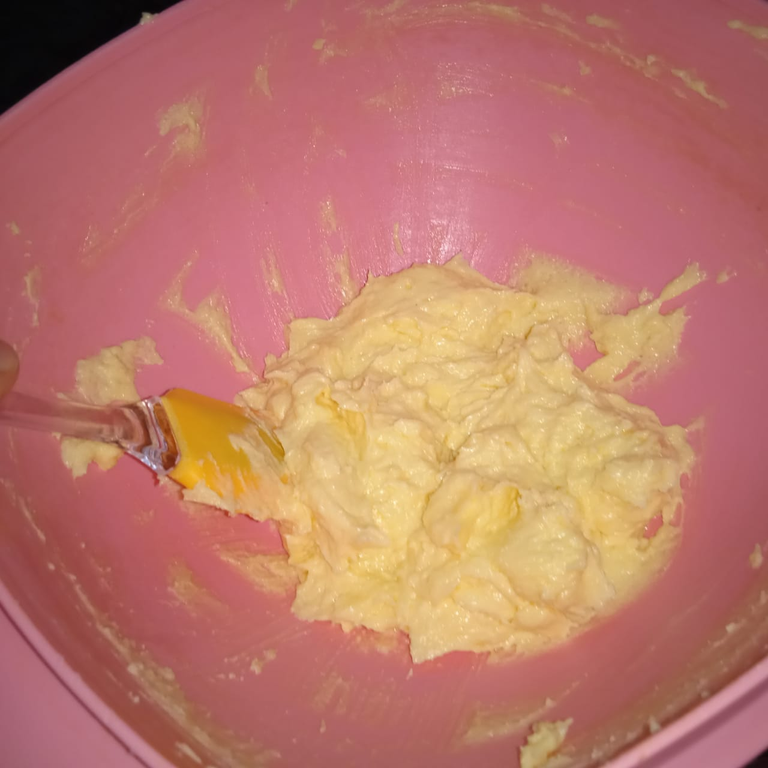 ---
Next, combine the baking powder with the wheat flour and mix. Then add this sifted mixture to the preparation in two parts, add the first part and stir all these ingredients together with the water.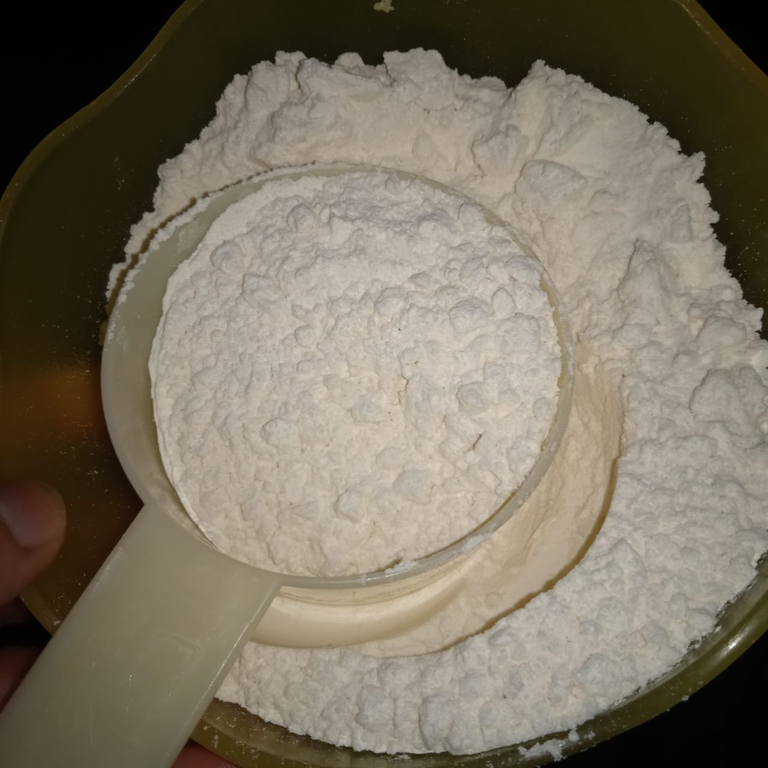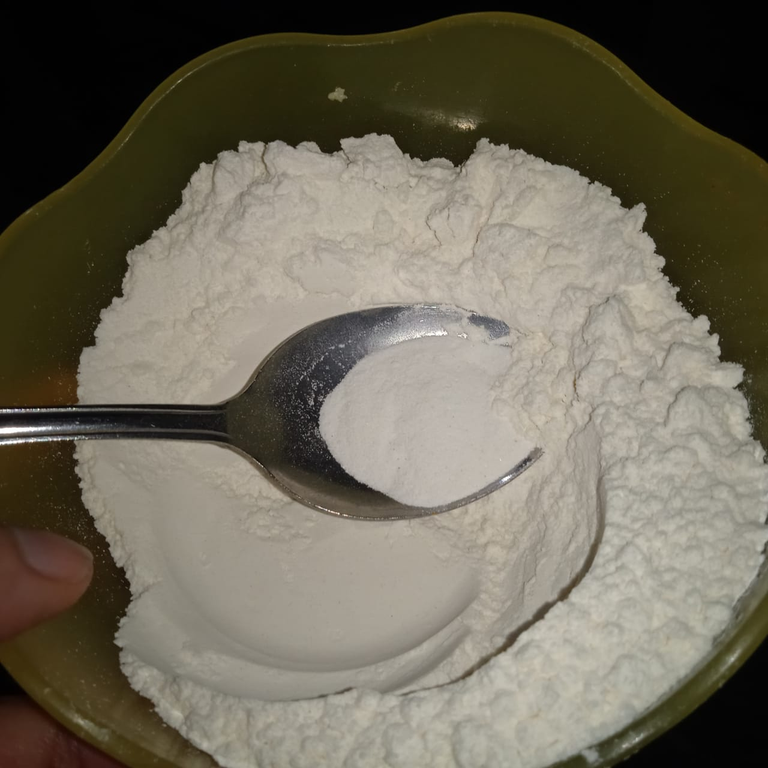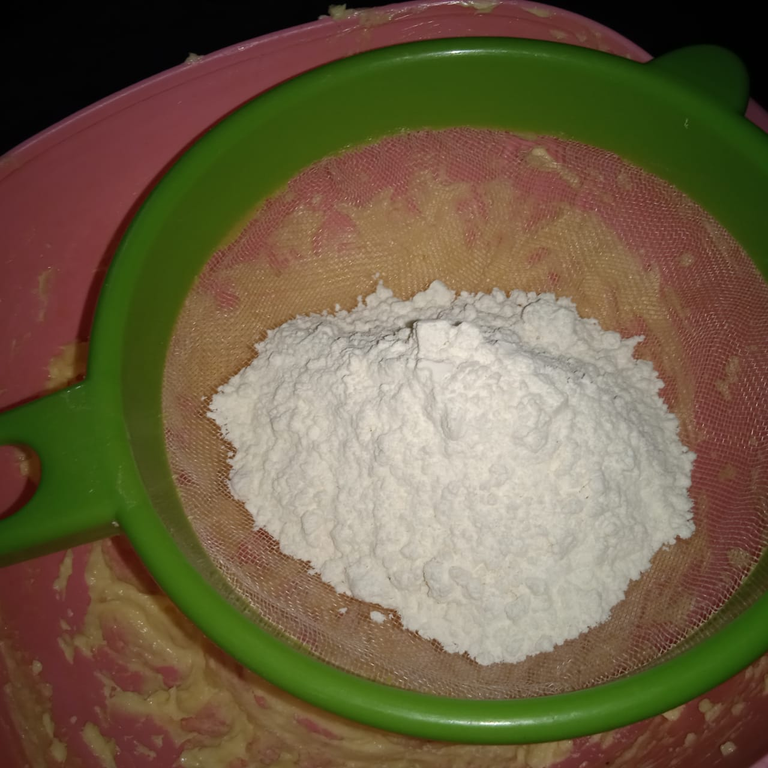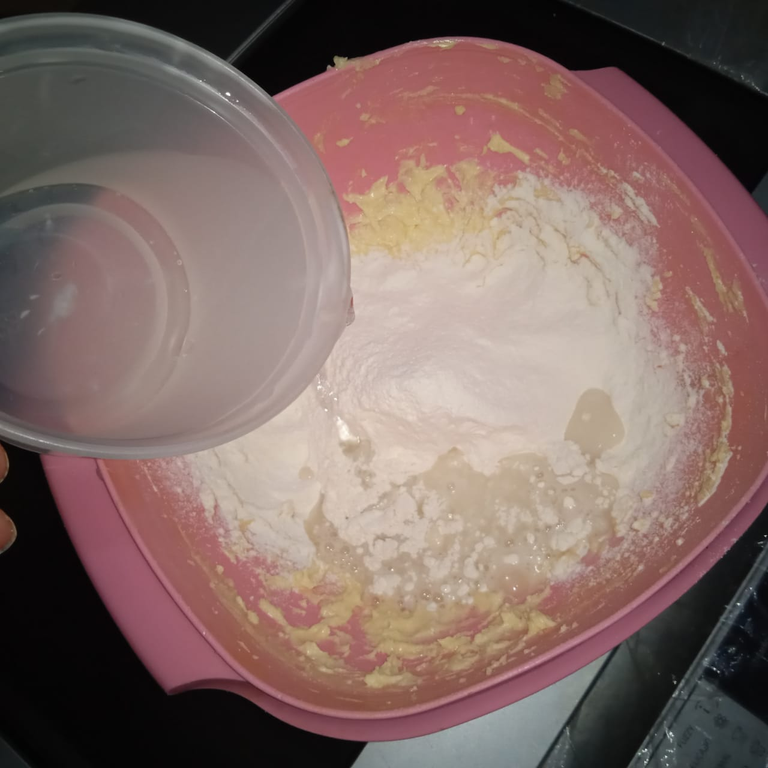 ---
Add the liquid coloring, vanilla and mantecado essences and stir.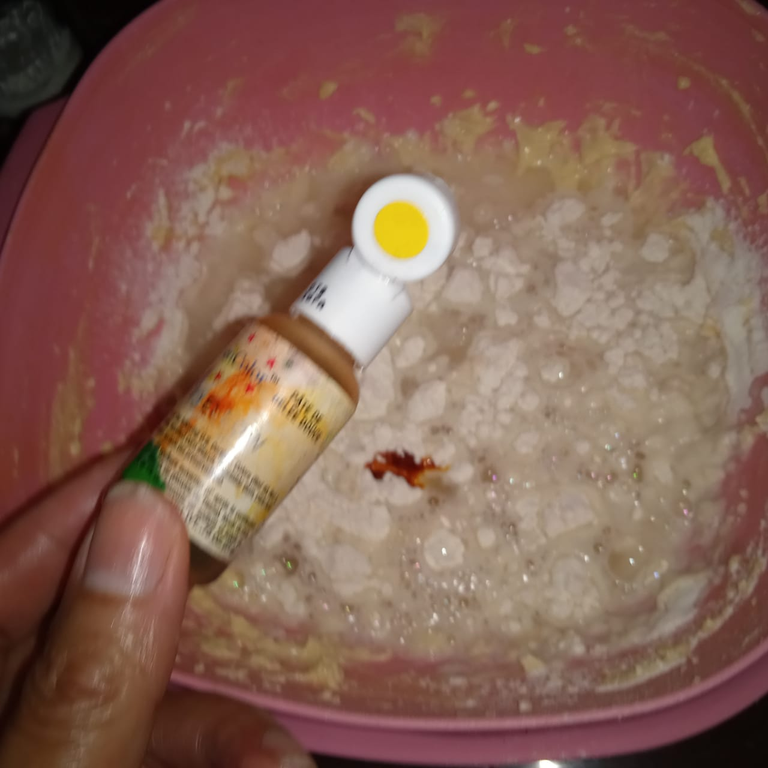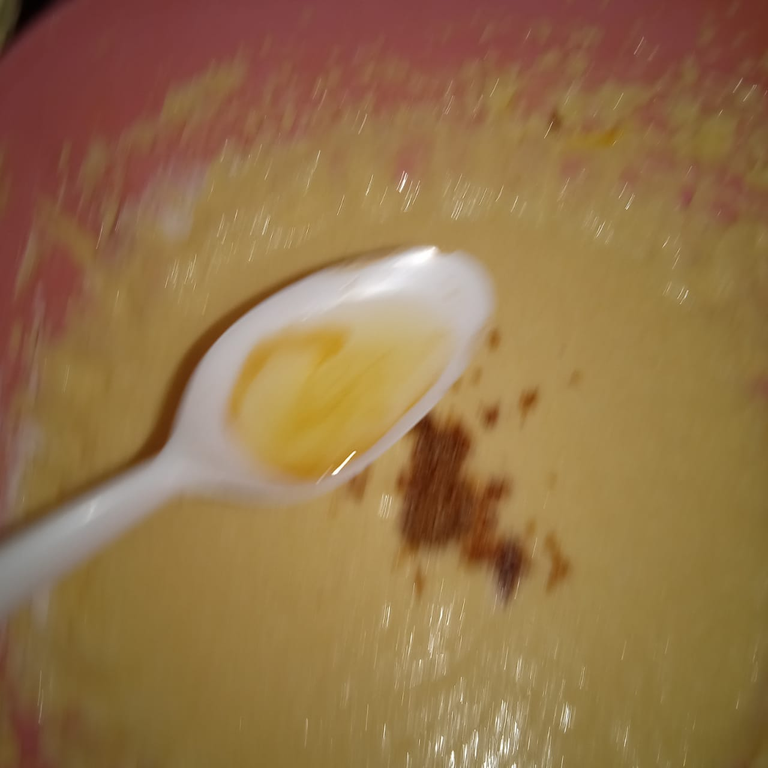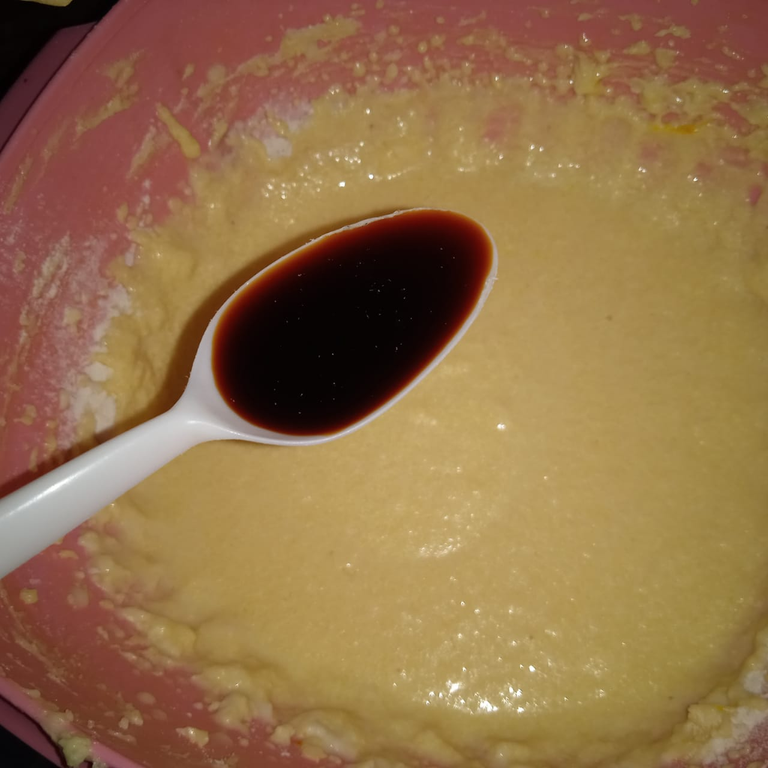 ---
Add the second and last part of the wheat flour, stir with the help of a paddle, this mixture should be thick and semi-hard.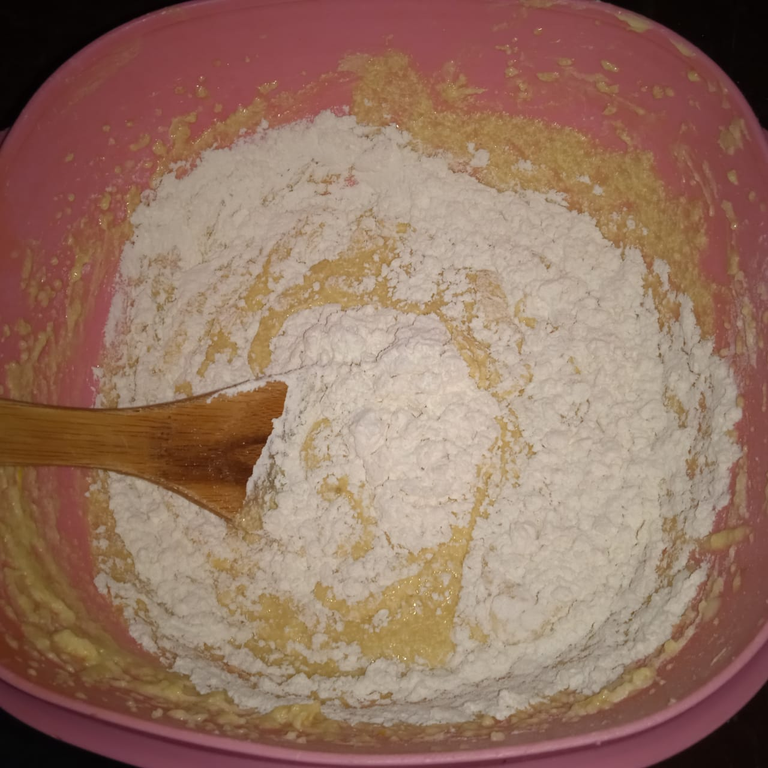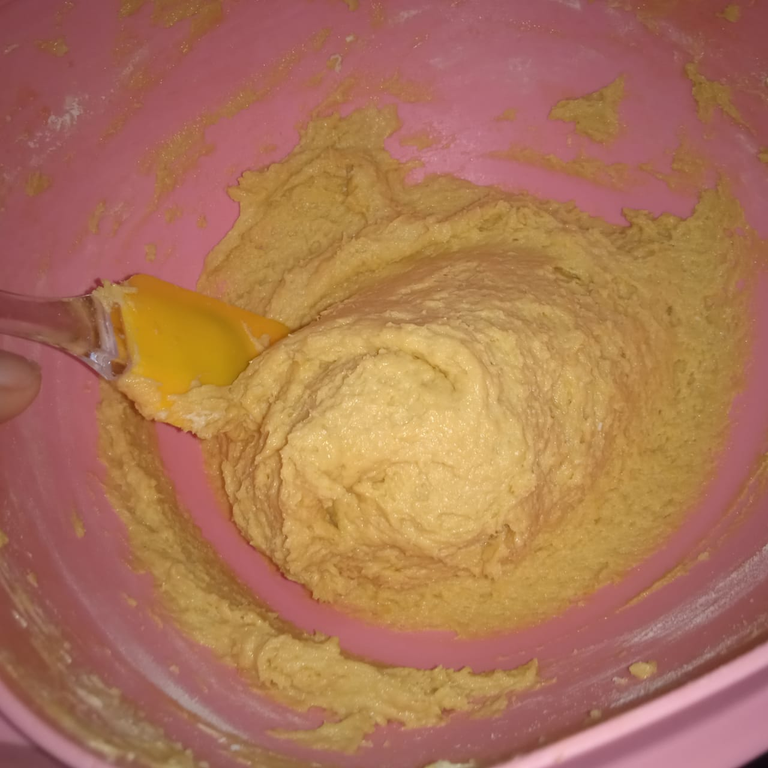 ---
Next, we take to a glass the pastry bag and it is easier to add the mixture of cookies and dry pasta, we add it to start putting the portions in the tray.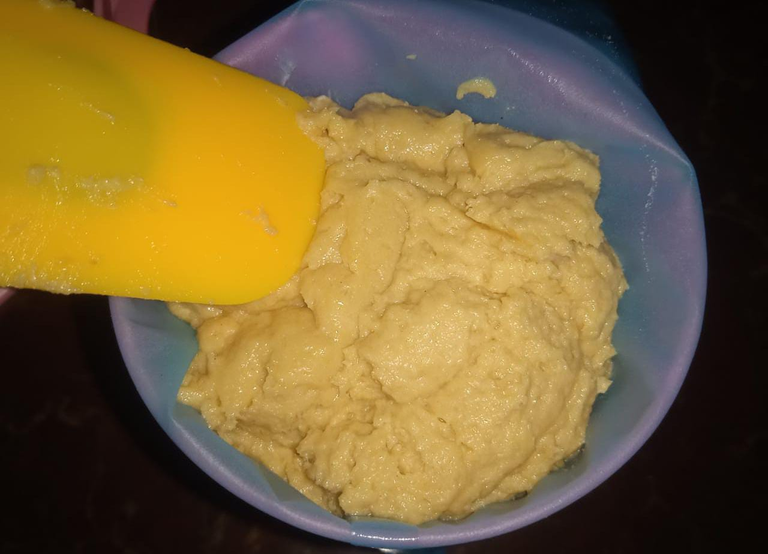 ---
Grease and flour the tray, then add the portions of cookies and dry pasta.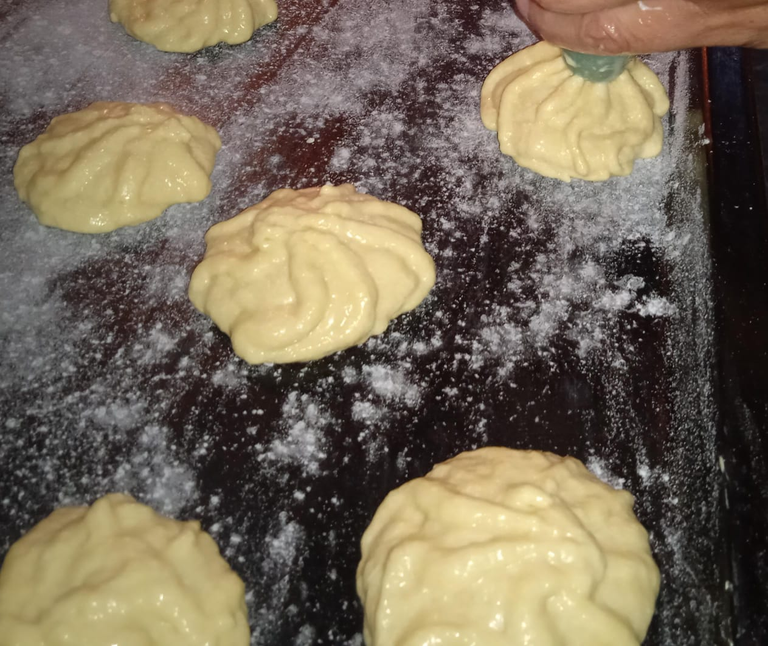 ---
-In the center of each serving of cookies, we place a small dot of water or a pinch of wheat flour. This will help prevent the colored and chocolate showers from scattering during decorating.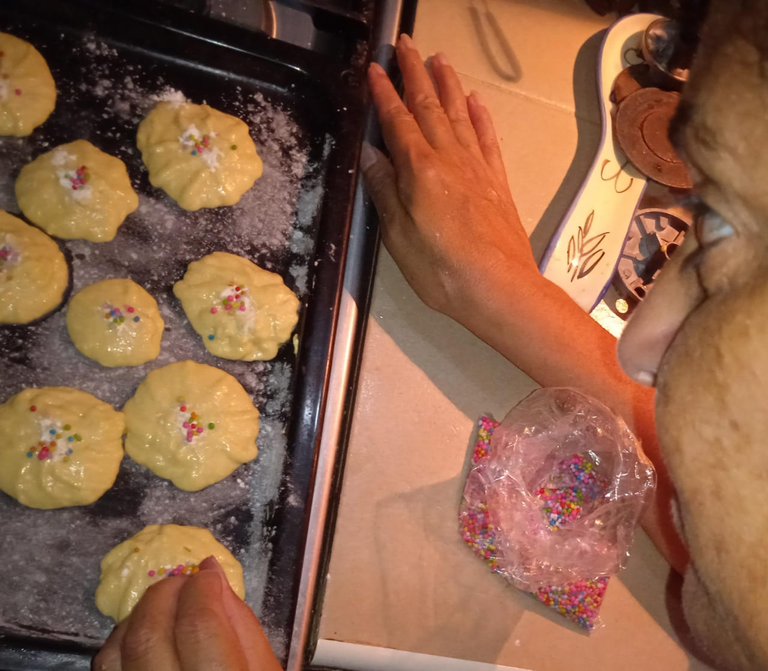 ---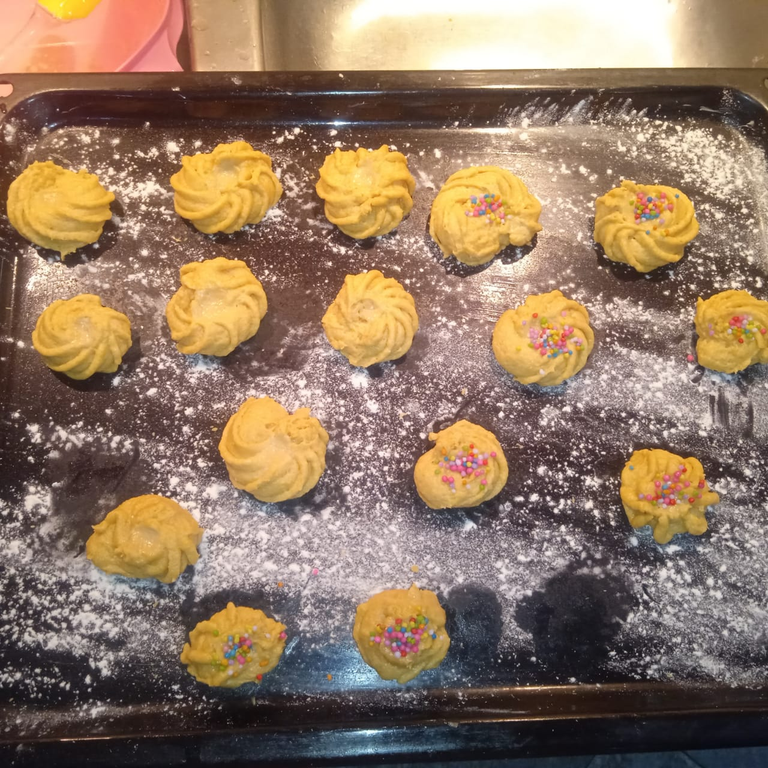 ---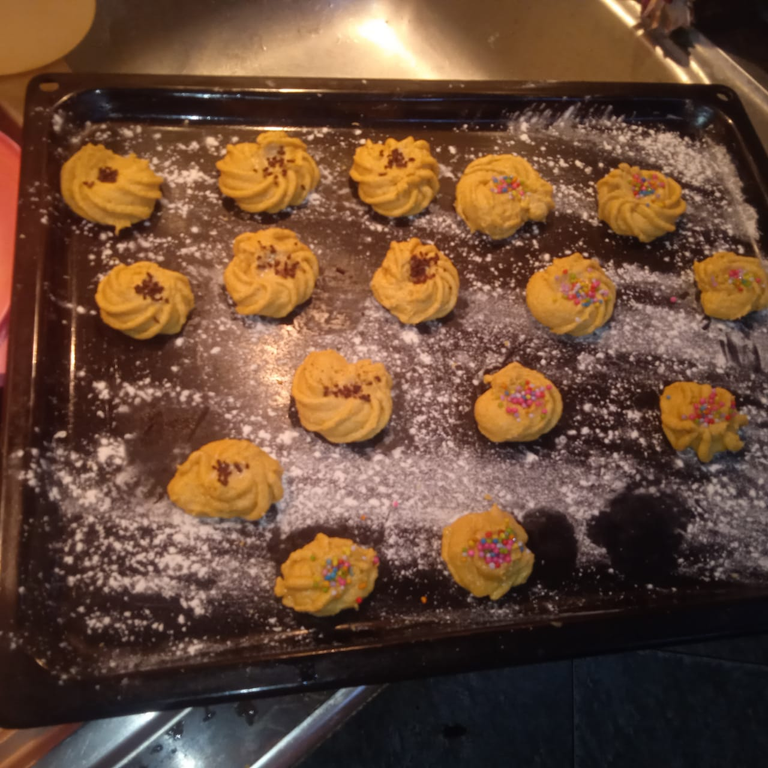 -Bake the cookies and dry pasta in a preheated oven at 125° Celsius for about 20 to 25 minutes, or until golden brown around the edges.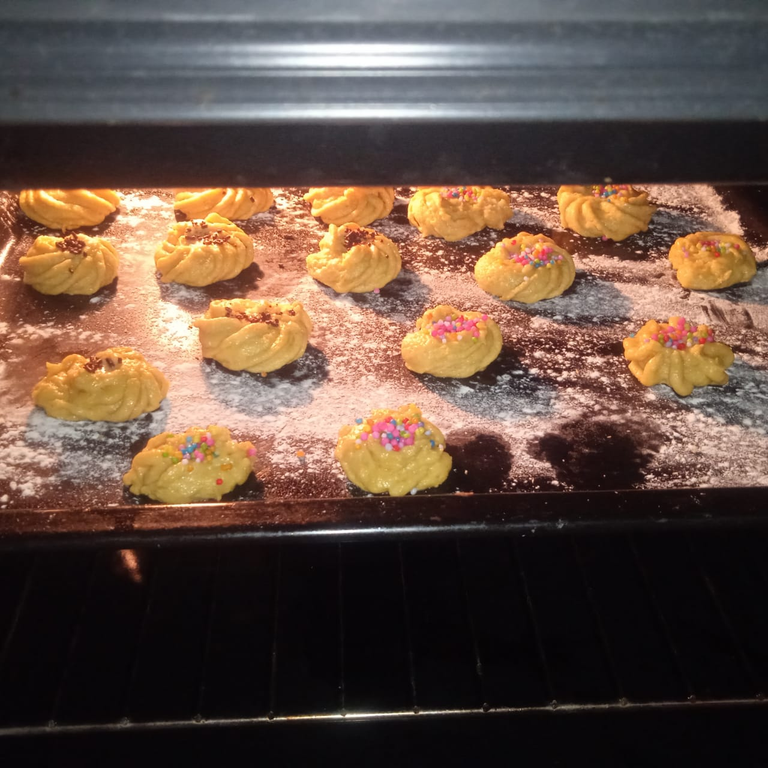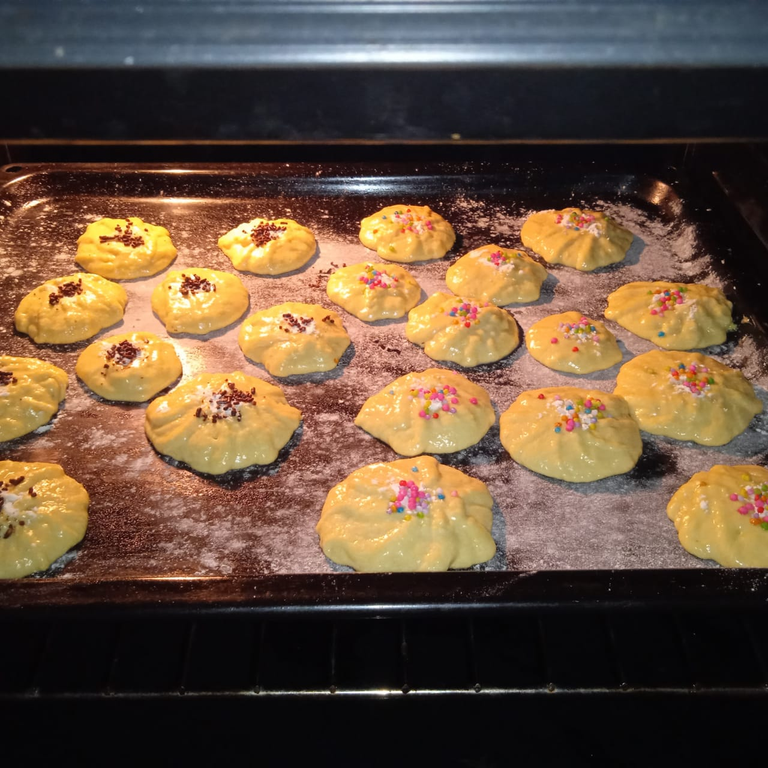 ---
Finally, I took the cookies and dry dough out of the oven and let them cool. Then, I shared them with my son and we enjoyed them together. They were crispy and delicious.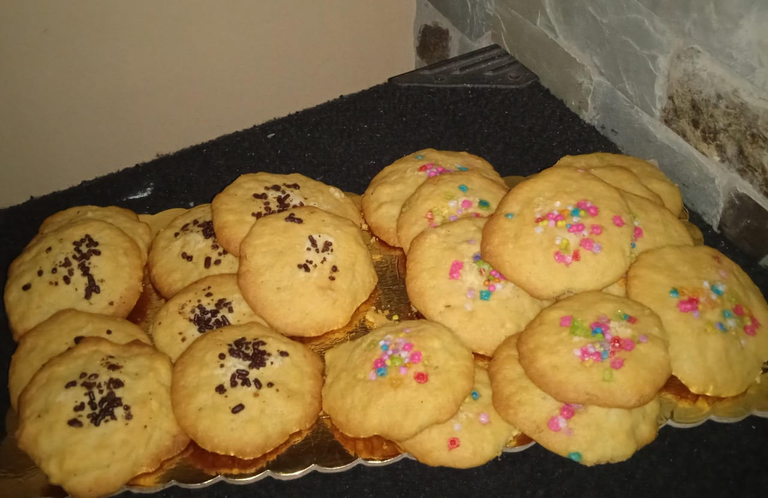 ---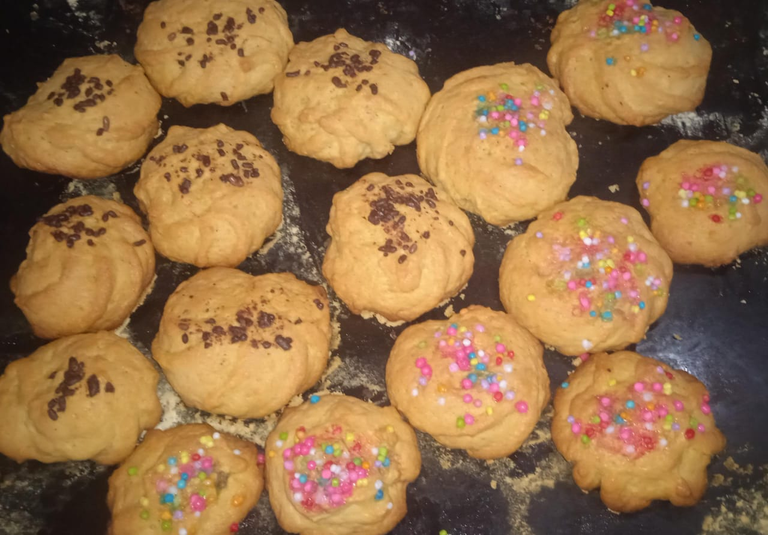 ---
Completely delicious cookies, soft on the inside and crunchy on the outside.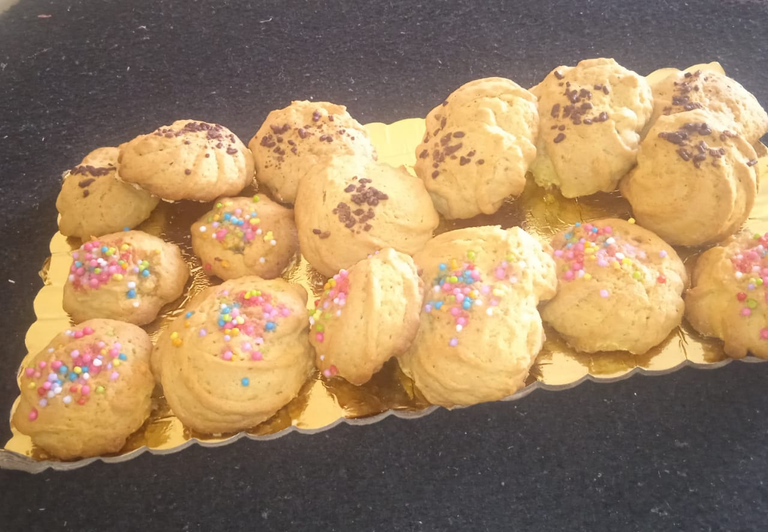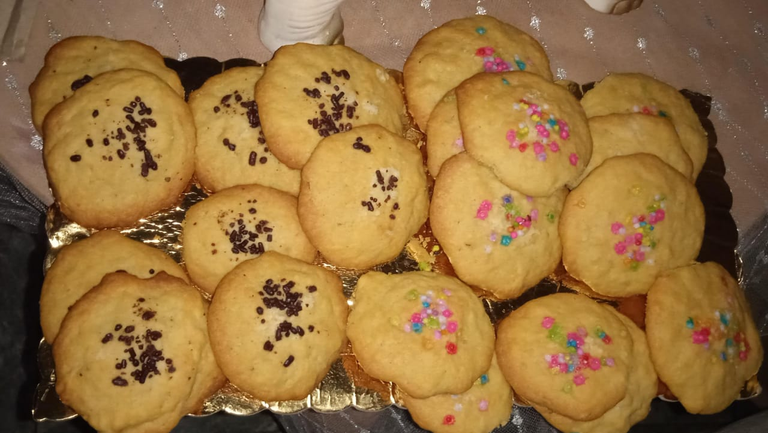 ---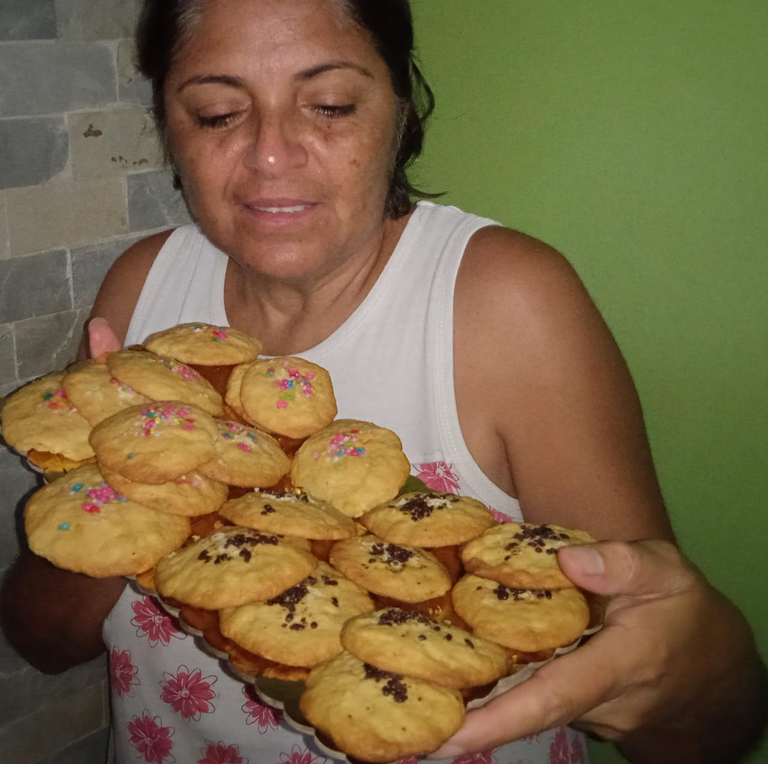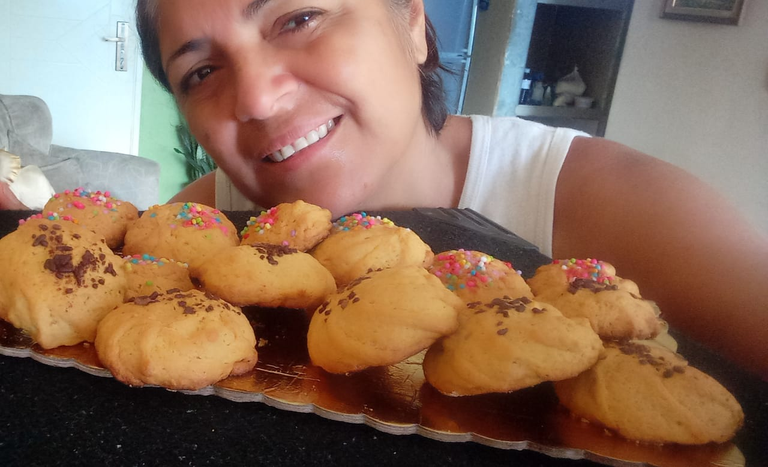 ---

@dlizara
All photos are my property and 100% original, taken with my redmi cell phone.
Photos edited in Canva application
Translator used: https: www.deepl.com
---
---