I Recreated The Rabbit Hole Comics And Games Emporium Logo From The TV Show Orphan Black
We have a been watching Orphan Black, it is a pretty good Sci-Fi show.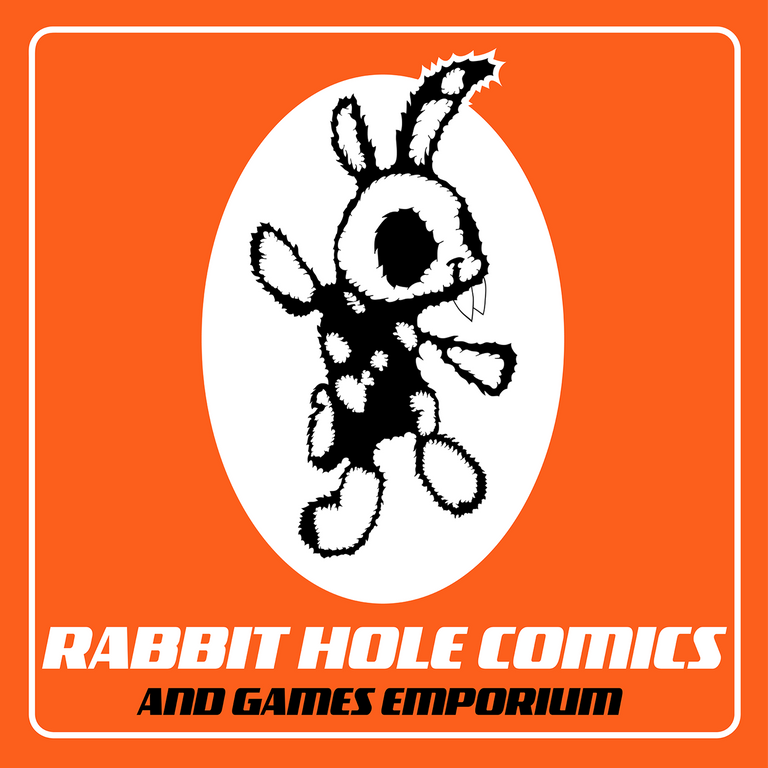 I kind of just came across it by browsing through shows on Amazon Prime and just started watching it without knowing anything about it. It turned out to be pretty good, I do not want to give any spoilers, but if you do not know anything about it, I would recommend just start watching without looking at any previews nor advertisements. It is a total of 5 seasons and the last season aired in 2017.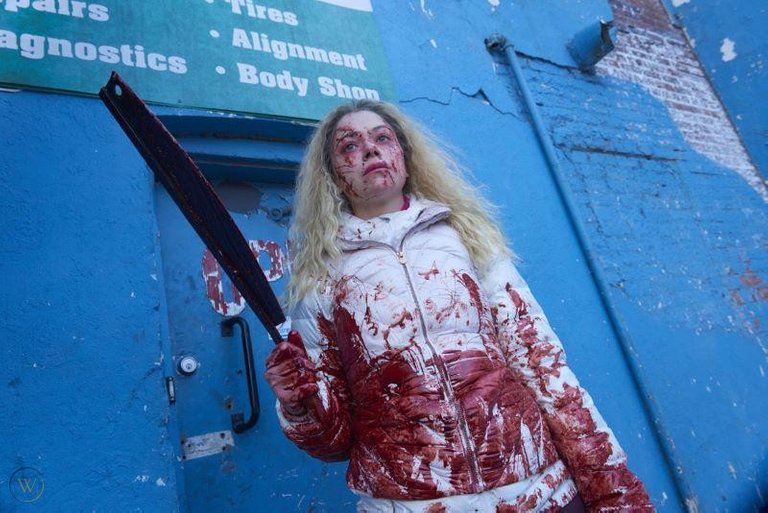 If you like Sci-Fi type of shows you will most likely enjoy it.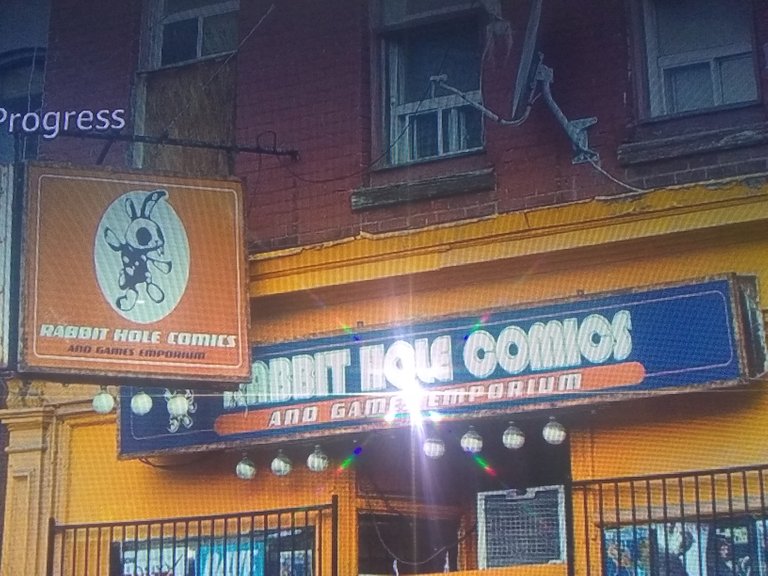 Anyway, there is this place in the show called Rabbit Hole Comics And Game Emporium where the characters hang out and it is kind of their hide out. The logo on the front of the store is this weird rabbit, I was looking online and could not find this logo anywhere. Except for a someone selling shirts on Redbubble with the logo, but it was really crappy quality and the font used was not the correct one. So I decided to recreate the logo with the correct font.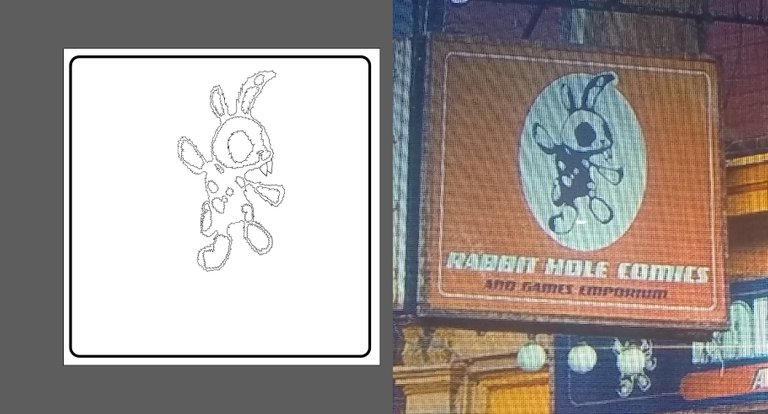 Here is a progress pic as I was drawing it in Adobe Illustrator.
I also created a color version of it.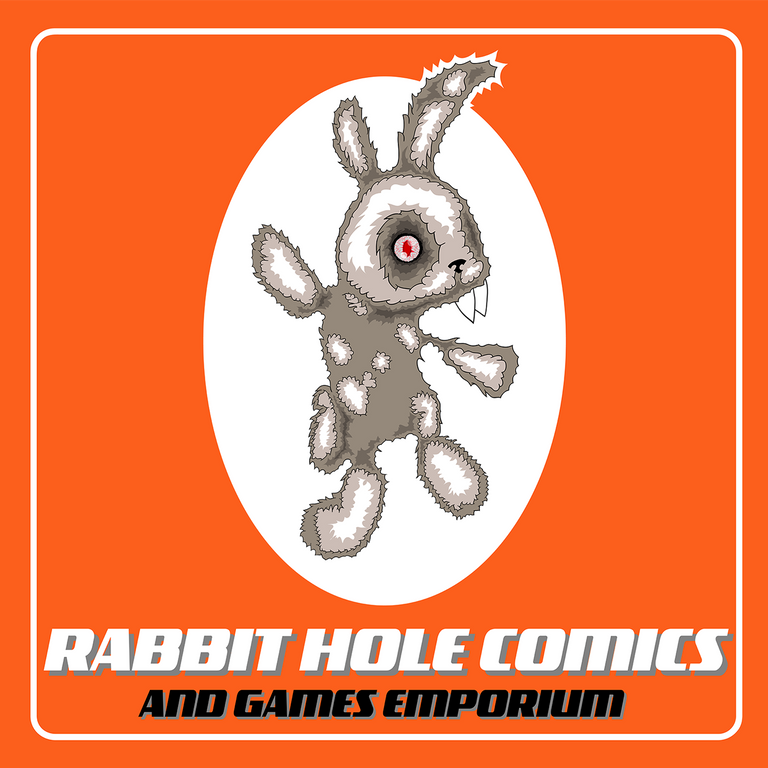 And here is just the rabbit.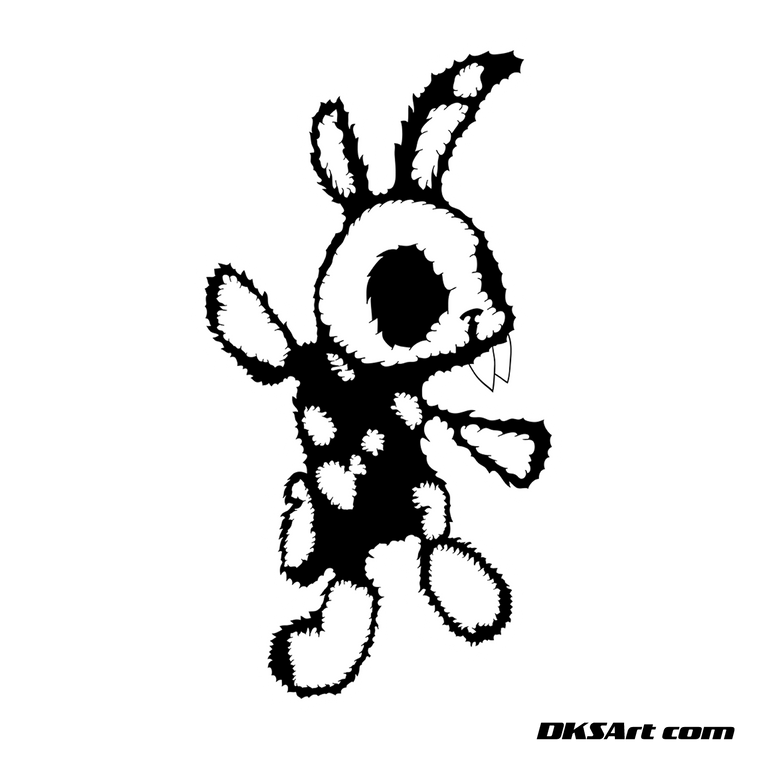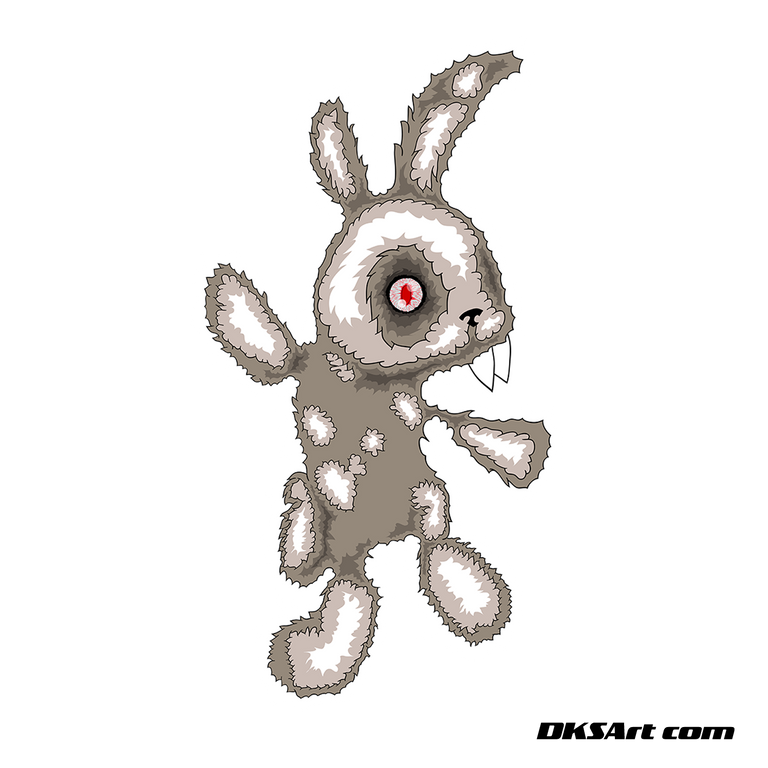 If you want higher resolution images go to my website.
https://dksartwork.com/rabbit-hole-comics-and-games-emporium/
Thanks for checking out my artwork!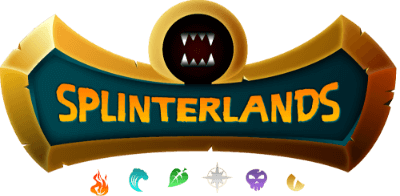 ---
---