Realistic Digital Portrait #4 - big smile / リアル人物画#4 - 笑顔

---
Hello everyone,
This is my very first commission painting. Thank you for asking me to do this @dbooster. I have learned that I can actually do this kind of things. I am truly happy to discover these new skills and possibilities. I am looking forward to finding out what this new skill of mine will take me to.
Anyways, I drew one of @dbooster's son. He's got a great big smile which I adore and he is holding juicy strawberries. These must be Japanese strawberries. They are so good.
I struggled with shaping the face to make it look like the reference photo as usual but I really enjoyed drawing it. I hope I can shorten the duration of work time in the future. I think it can only succeed by drawing more.
I hope you like it.
I hope you enjoy the time lapse as well.
こんにちは、
初コミッションの作品です。少し前に @dbooster さんに息子さんの絵をとお願いされたのですが、まさか自分がこんな風に描けるとは思ってもいませんでしした。背中を押していただき大変感謝しています。 @dbooster さんありがとうございます。
参考にいただいた写真は満面の笑顔が印象的です。そして美味しそうなイチゴも忘れてはいけません。日本のイチゴは本当に美味しいですからね。
まだまだ描くのに時間がかかります。人の顔って奥が深いですね。それぞれのパーツは描けるのになかなか似てこないんです。でもとても楽しいお絵描きでしたよ。勉強になりました。
また頑張ります。
タイムラプスも見てくださいね。
Sketch to final
スケッチ → 出来上がり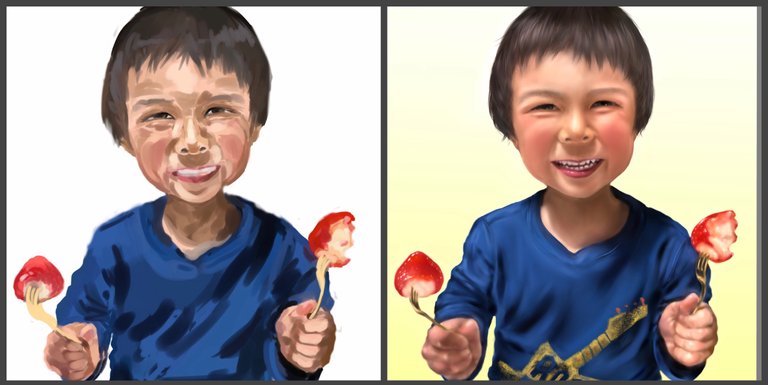 Tools used: iPad, Apple Pencil, Clip Studio, references
画材:iPad、アップルペンシル、Clip Studio、写真参考
☆☆☆
That's all for today.
Thanks for visiting!
いつもありがとうございます!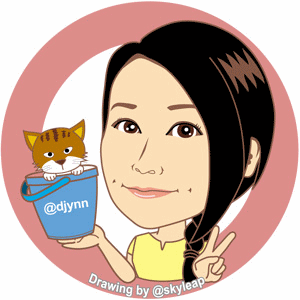 ---
▶️ 3Speak
---
---