Fan art - Kaneki / 金木くんを描きました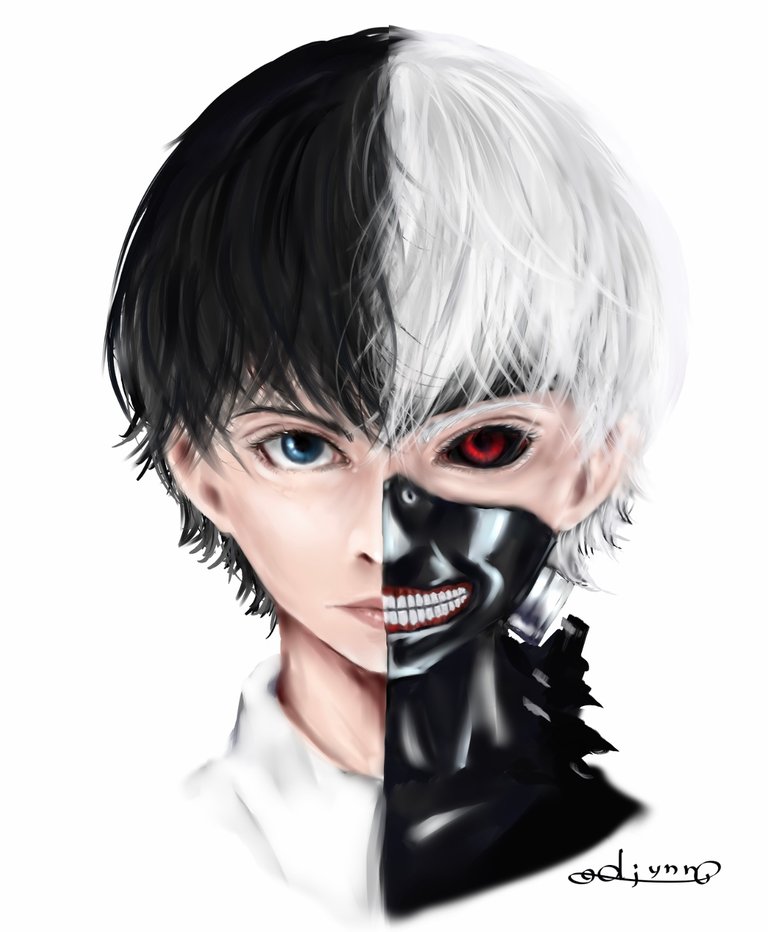 Hi everyone!
Today, I'd like to share the fan art of Ken Kaneki from Tokyo Ghoul.
I made a pencil sketch of him several years ago. I decided to colour it digitally.
The photos below are the process.
First, I took a photo of my pencil sketch that was done on paper and imported it to the drawing app I use. I used it to make a digital colour sketch.
こんにちは!
今日はファンアートの投稿です。数年前に鉛筆で描いた、東京喰種より金木くんをデジタルで仕上げようと思います。
以下、過程です。
まず紙に描かれたスケッチの写真を撮ってお絵描きアプリに取り込みます。
取り込んだスケッチを元にデジタルで色をおきます。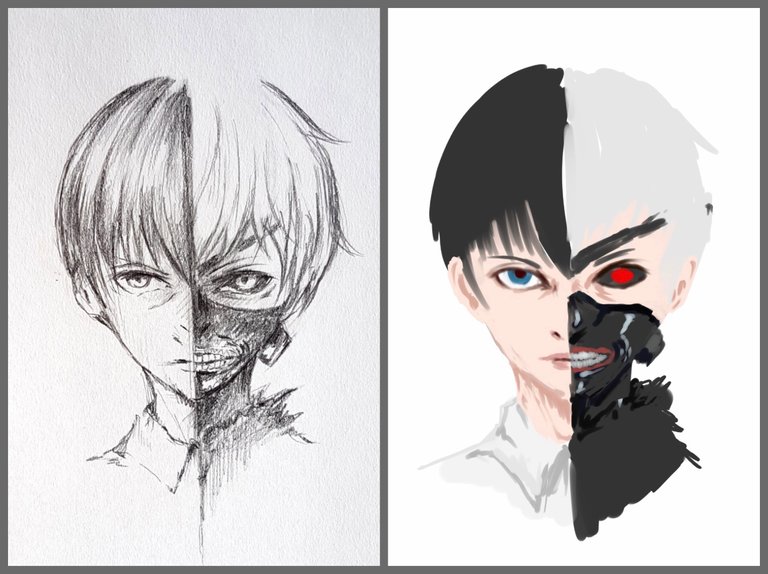 I was thinking of creating a painting that you can see rough brush strokes then I changed my mind. I ended up blending them.
ザクザク描いた線を残そうと思ったのですが途中で気が変わり、いつものようにブレンドしました。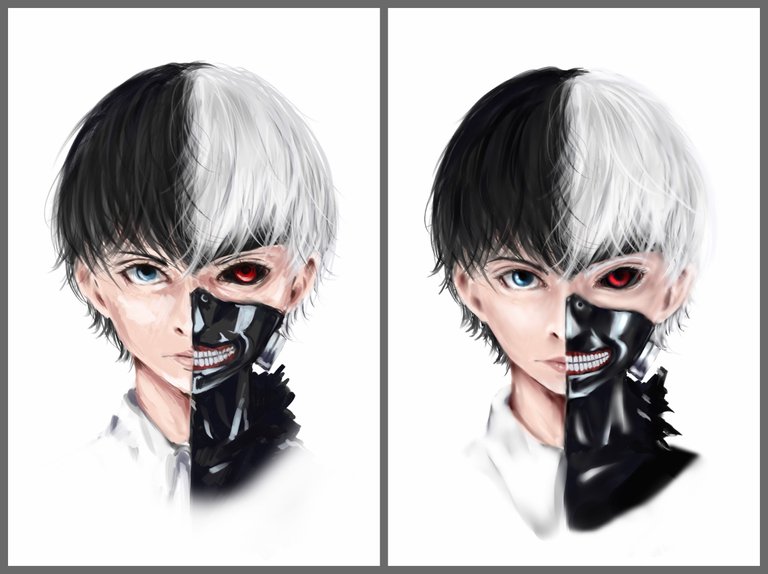 I know it doesn't look like Kaneki… It looks like some other anime character XD
似てないんですよね、笑 どこかにいそうなアニメキャラに見えるな。

I should try again later.
また挑戦しよう。。。
Tools used: iPad, Apple Pencil, Clip Studio, references
画材:iPad、アップルペンシル、Clip Studio、資料参考
☆☆☆
That's all for today.
Thanks for visiting!
いつもありがとうございます!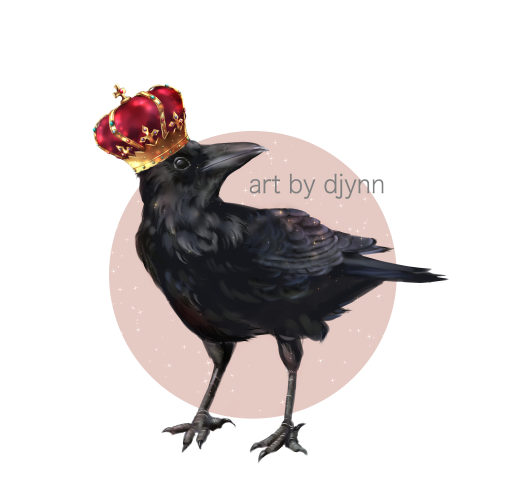 ---
---