The Metaverse: new gateway for the Future Of DJ'ing and Live events

---
As you all know since Covid hit the clubs, events, and festivals stopped the music industry got a massive hit which impacted the lives of many who make a living solely from traveling, touring, and performing the metaverse now is becoming.
"Being a DJ myself who has not been able to perform or travel since the whole covid-19 thing started and impacted most of us who perform live, throwing a set in the metaverse and seeing and feeling the impact on people reminded me and made me feel the same how I used to feel like that DJ rocking the real dance floor."
To celebrate our Emanate 2'nd anniversary two months ago, I helped in planning and executing a party in Cryptovoxels, also I was one of the artists performing alongside a dope lineup of talents from various corners of the globe.
This was my first attempt at organizing a Metaverse party on such a big scale, More than five hundred avatars descended on the dance floor, some decked out in customized Emanate NFT wearables designed especially for the event. They danced, chatted, even flew across the room while more than seven hundred people tuned in via Twitch.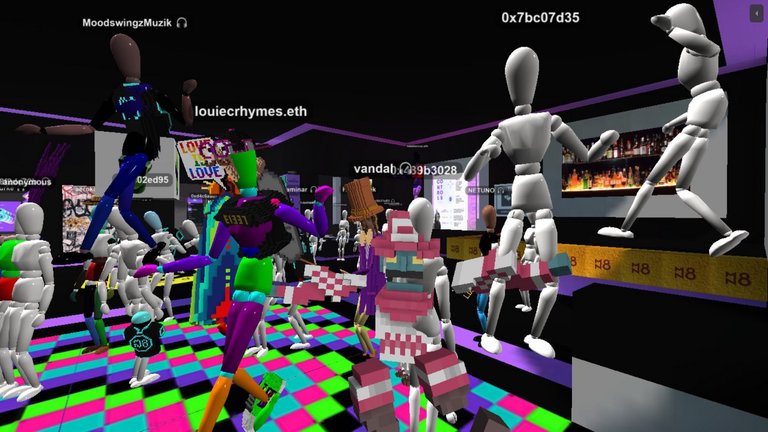 Live performances were streamed to a television inside the Metaverse, hung above the dance floor, heaving with dancing avatars.
Entry to the event was free, all you needed was a Metamask wallet, a stable internet connection, and a pension for good music.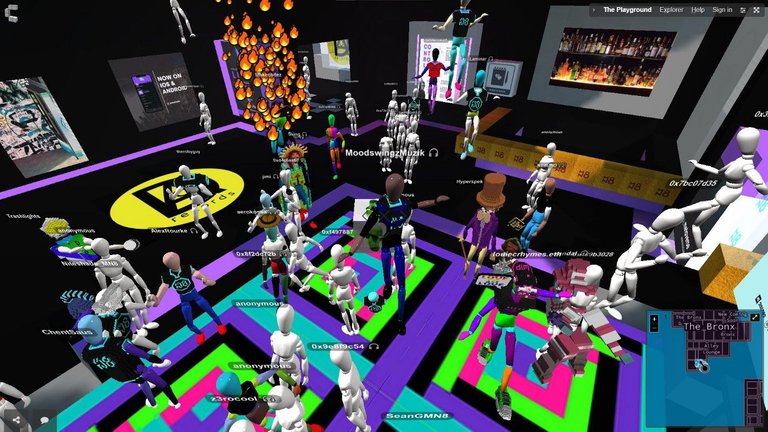 The potential that this party showed is nothing short of astounding, and tells us that the future for the metaverse is bright! For a lot of the artists performing over the weekend, it was their first live show in almost two years. The pandemic all but extinguished live music, crippling income streams, and decimated their creative opportunities, not just for those performing but all around the globe. For those that performed over the weekend, the metaverse is a new, viable alternative to real world performances.
The lineup featured various artists from the Emanate Pro connect community and music friends, I want to give a big shoutout to all those who took part in this awesome party and held down the stage with us with their beautiful music, art, and energy!
Live MUSIC
The Atoms
NxM
Masia ONE
CTRL
MKNK
Westbound
Abyss, Mikey Mo the MC, and Dap Daniel
Music Video
CHEVS
DJ Sets
DJ Lethal Skillz
Laminar
NiteshadeSC2
ROBY
ChentSaus
HOST
Vandal / Daorecords
---
▶️ 3Speak
---
---