I Joined A Space Science Webinar!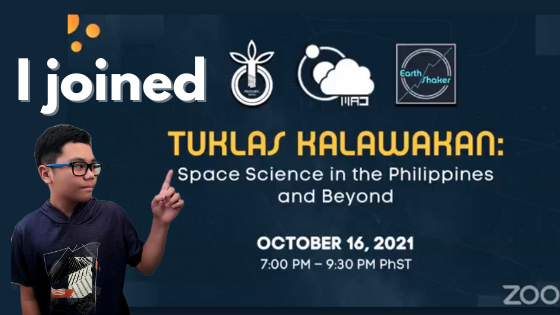 My mom registered me to join a Space Science Webinar yesterday, October 16th. It was part of the "Earth Shaker Festival 2021" celebration. The speaker was Dr. Gay Jane Perez, the Deputy Director-General of the Philippine Space Agency. She discussed space science and technology in the Philippines, the importance of having satellites, and how helpful satellite data is in different sectors. She also shared the current projects and initiatives of the Philippine Space Agency!
Did you know that the Philippine Space Agency is almost like NASA but it is in the Philippines?
What I Learned From The Webinar
What I learned in the zoom meeting is that the satellites can detect storms, earthquakes and volcano activities at the Philippines and more. In the next 2 years (2023) Philippines will release the first new generation of satellites called the MULA in short for Multispectral Unit for Land Assessment. MULA is one of the largest satellites built in the Philippines. When MULA will be launched into space it will be settled in low earth orbit.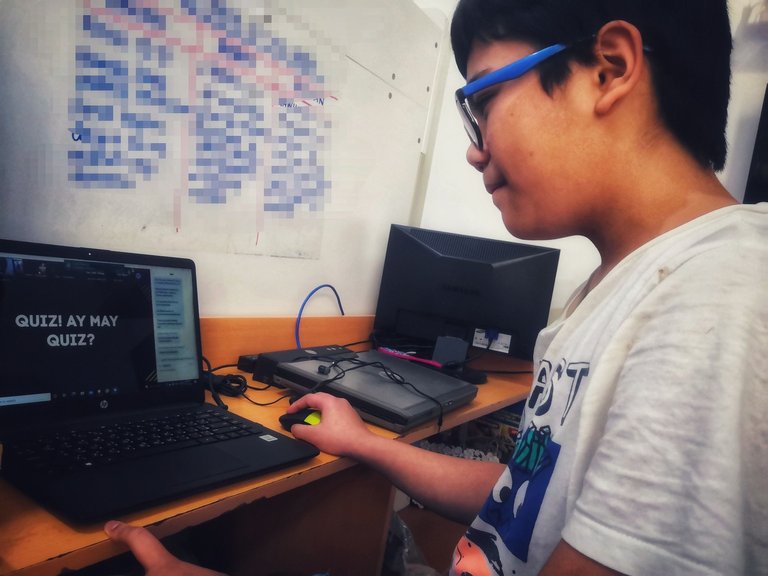 Always Listen. There Just Might Be A Quiz!
At the end of the zoom meeting, there was a quiz asking us about what we learned about satellites. I think that there are about 3 questions, and before I was able to answer their questions the other people answered first. I needed time to think about the first question but it was actually obvious for the others and now that I think about it I feel like an idiot.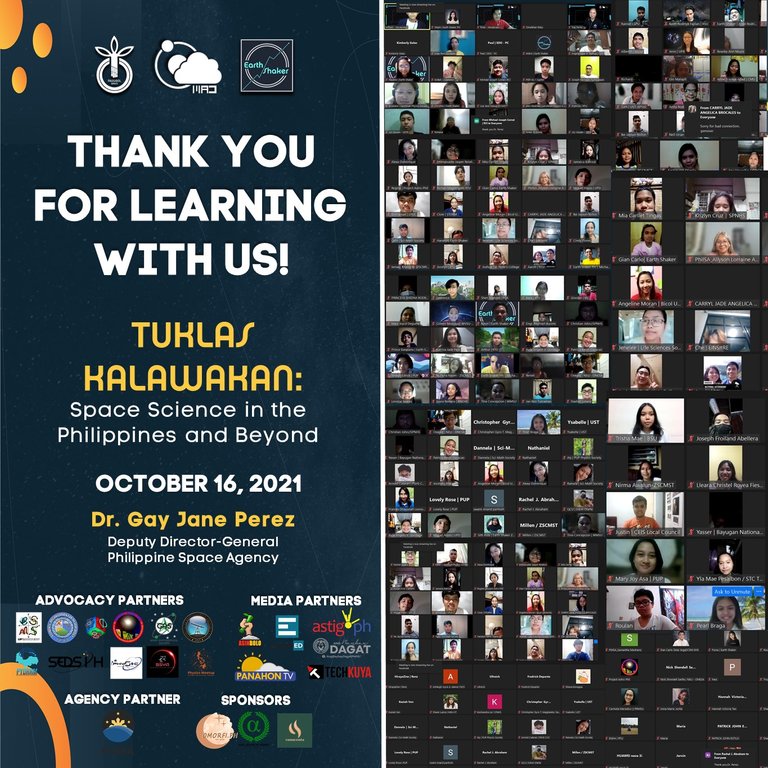 Photo: Earth Shakers FB Page
Can you see me among all the other 200+ people? If you can see me in that picture comment down below. Hint: I am wearing a white shirt and glasses.
You can watch the full zoom meeting in the link below and you might even see me in that video. You will also learn lots of new things about satellites and more. You can also answer some of the questions yourself. You can share this link to your friends or family members.
Here is the link to the full Webinar on FB.
#ESFest2021 #MASWeek2021 #TuklasKalawakan


---
---