Eiffel Tower : drawing
Hlo, hy, namaste, sasriyakar to all hive users reaching this post hope doing great. Here is the drawing of eiffel tower by me.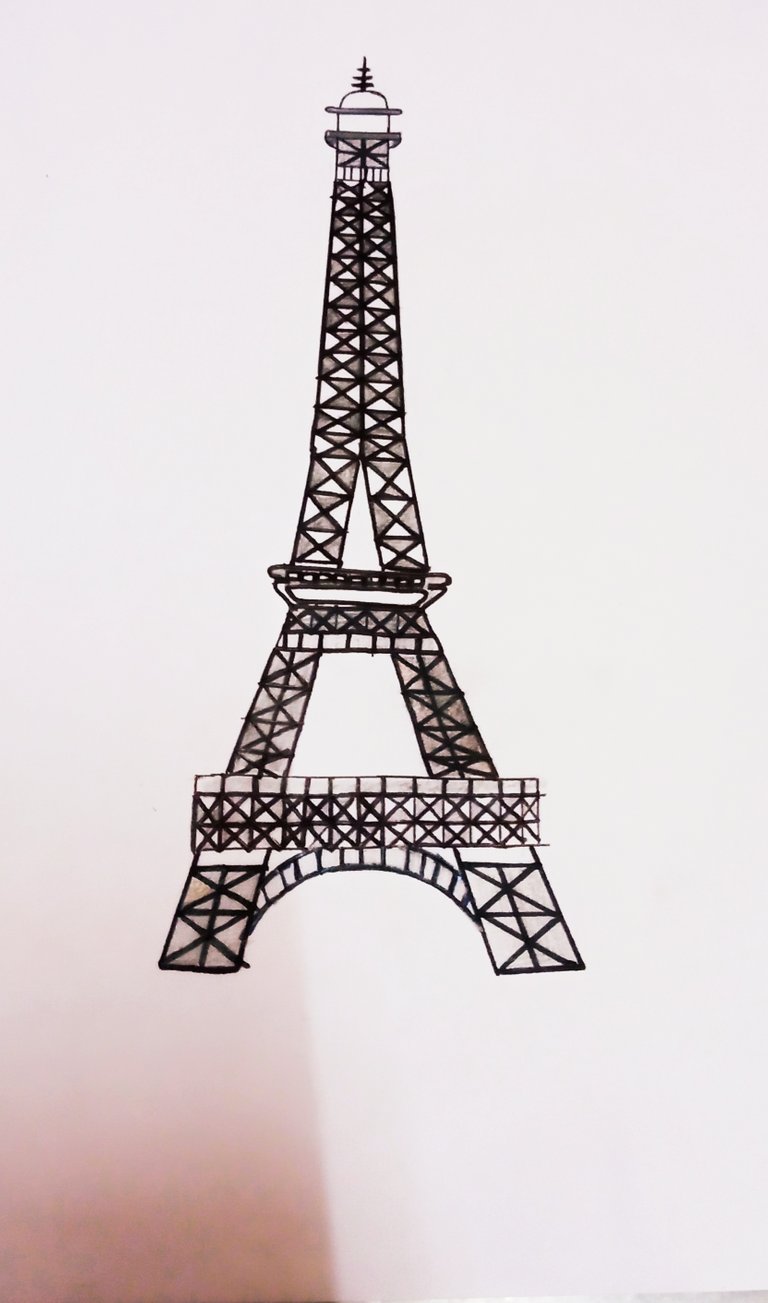 Here are the steps -
Make the structure of the tower .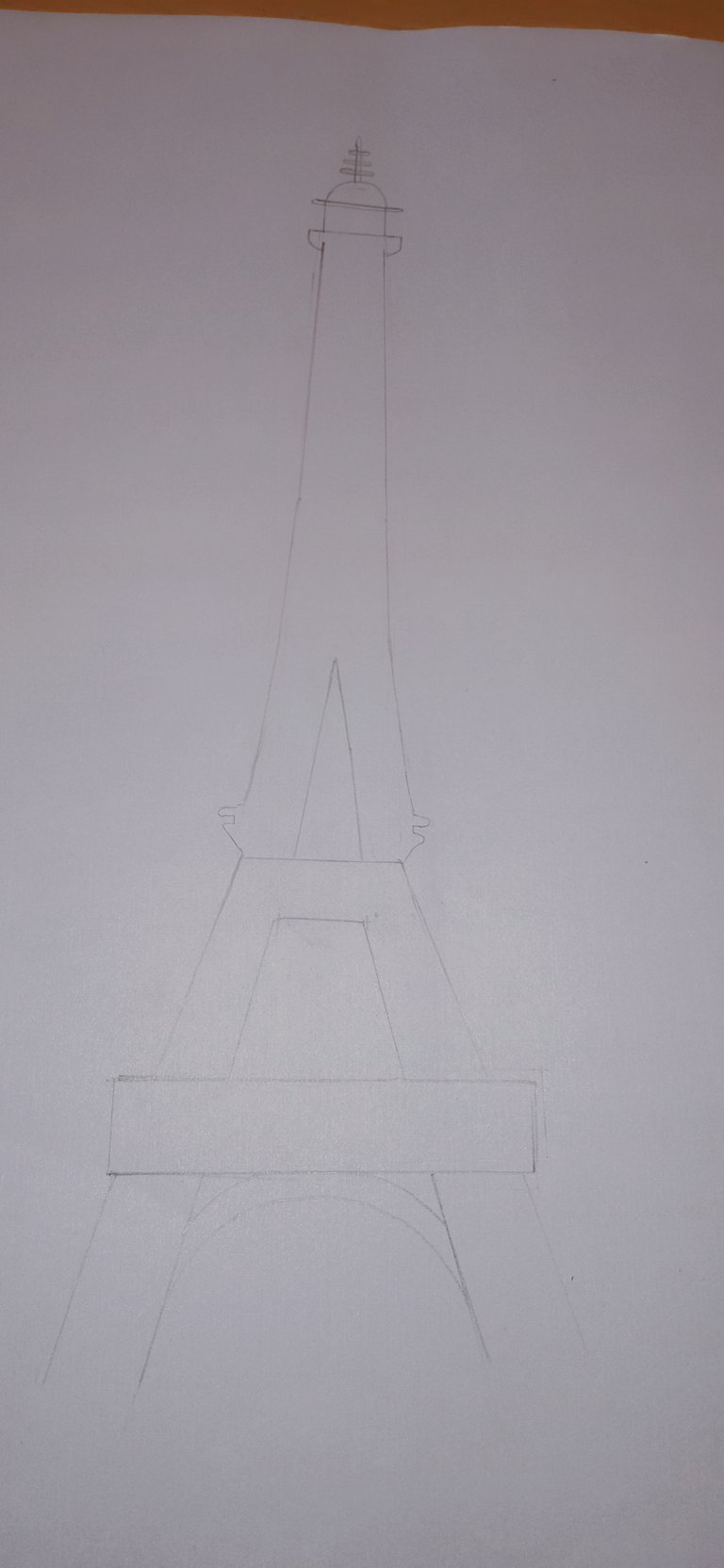 Make the cross pattern inside it .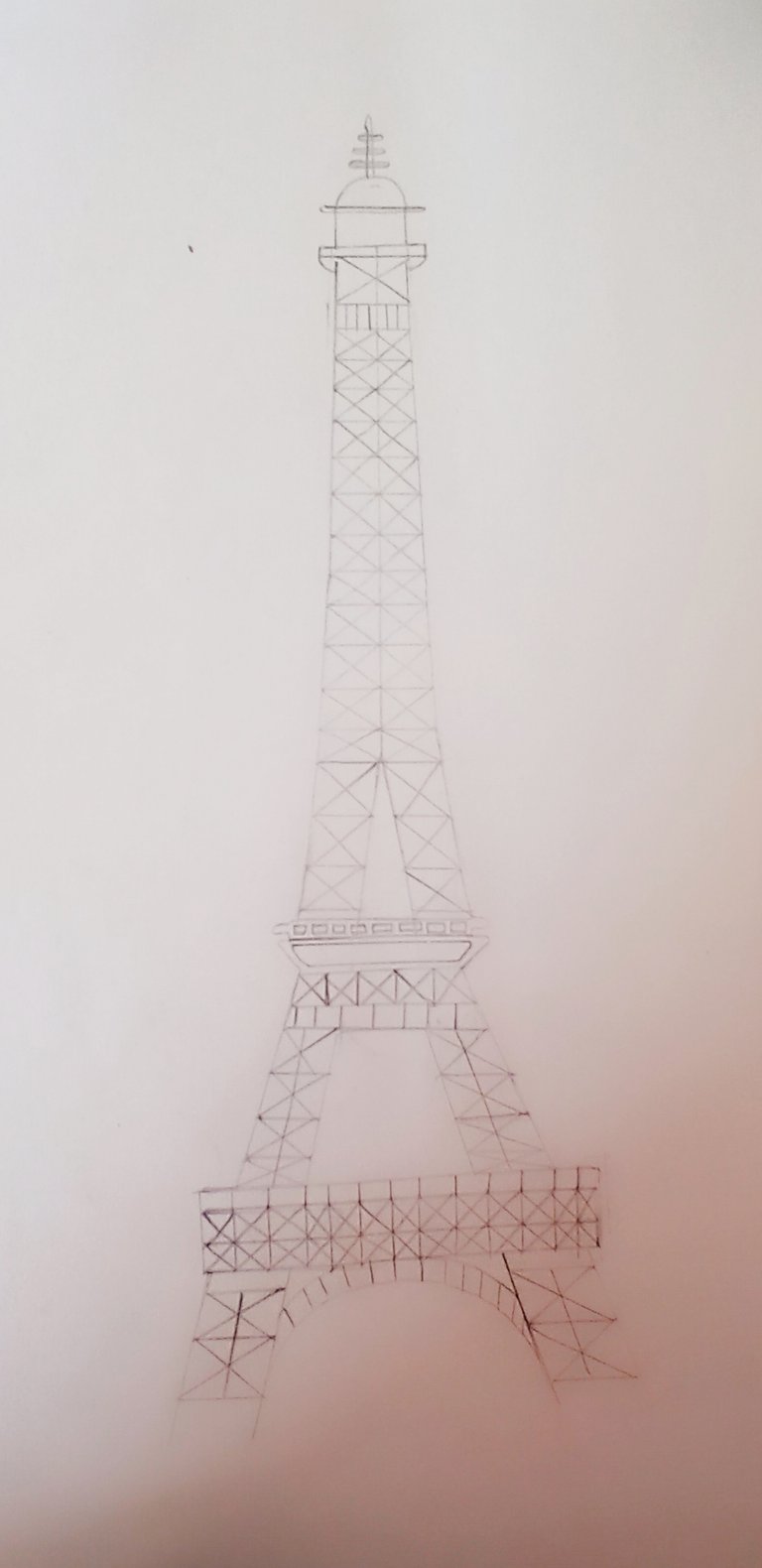 Now outline it with black pen.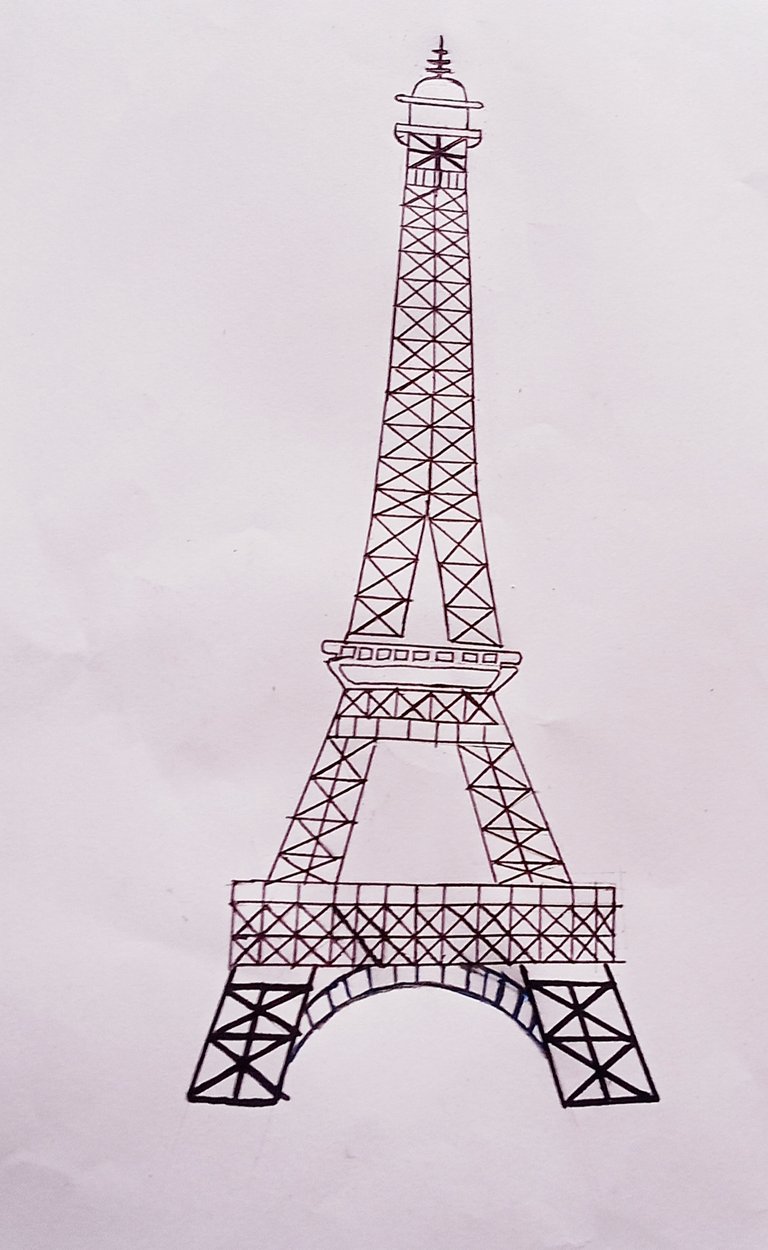 Now shade with pattern.
Finally it's ready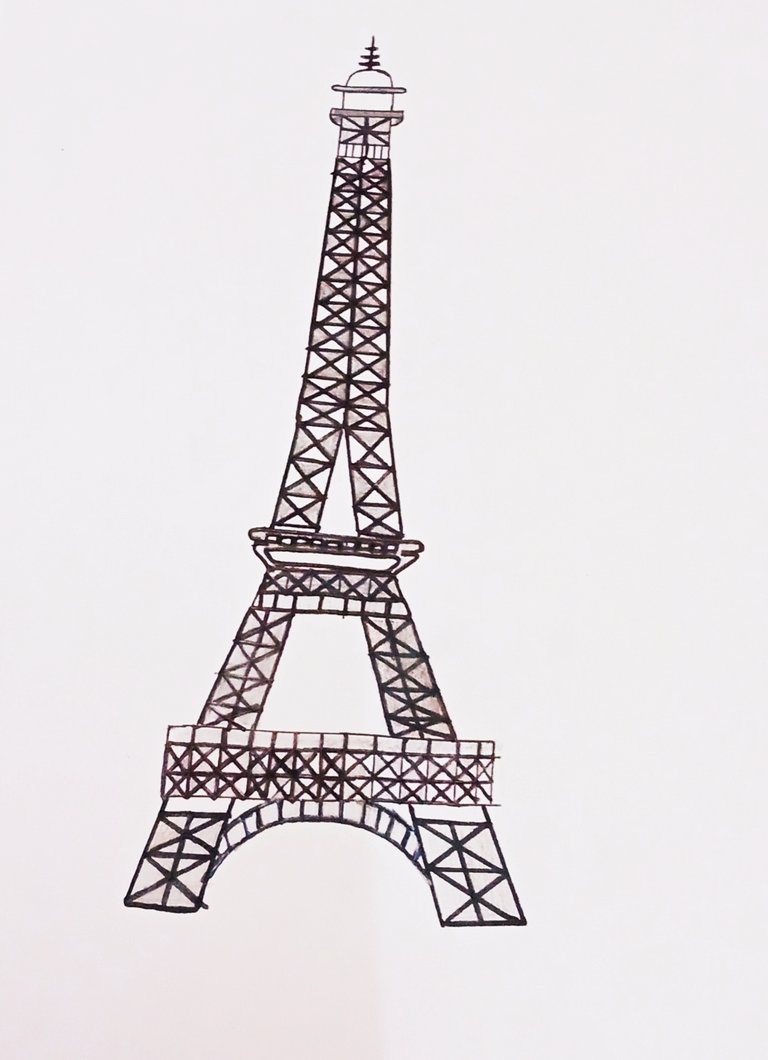 Thank you
Be happy ☺️
---
---