🌟Retro Gaming Blogging Challenge: My Top 3 Best Video Games 🌟

GOLDEN AXE (1989-90)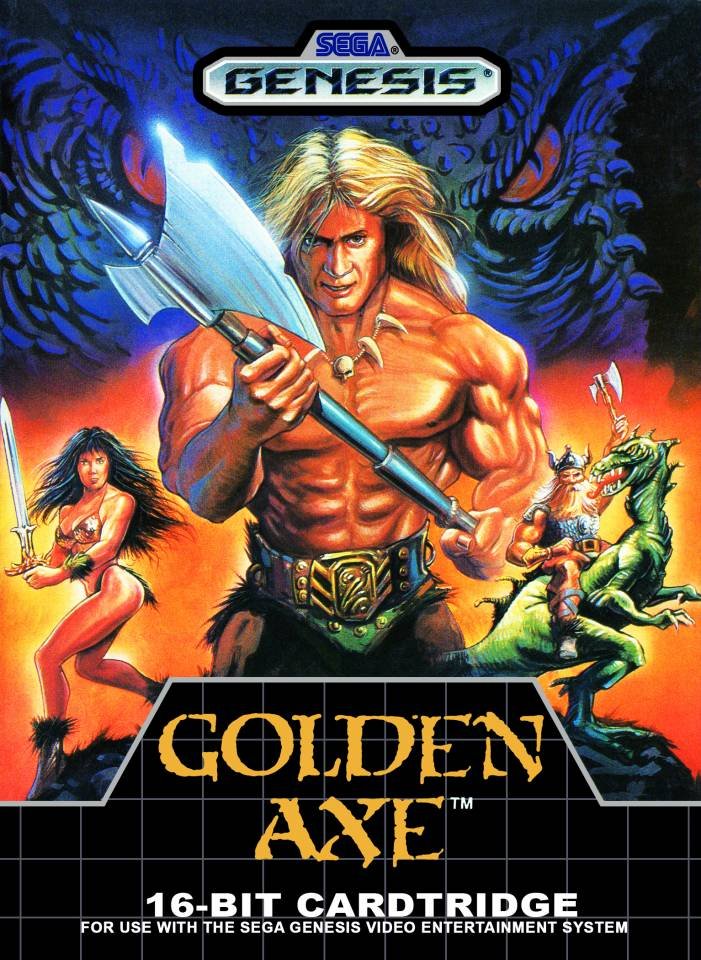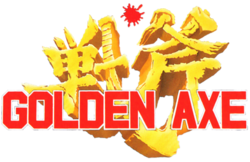 The land of Yuria plunged into chaos, brutal clashes between the forces of good and evil, wild beasts and scantily clad and merciless warriors. This is the quintessence of Golden Axe - a walking fight in fantasy climates.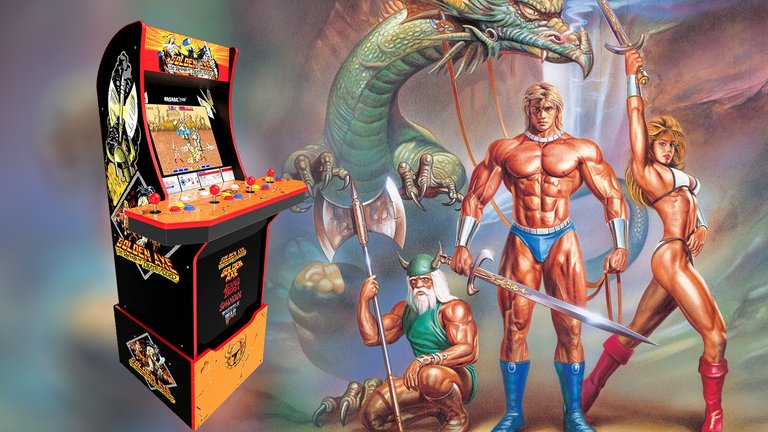 We have three heroes (amazon, barbarian and dwarf), all of whom have lost a loved one at the hands of the main evil, a certain Death Adder. Death Adder did not stop at killing our heroes' families. Now the degenerate has kidnapped the king and his daughter, a princess. The measure has changed, so our heroes go to the rescue. Alone or in the company of one of your companions.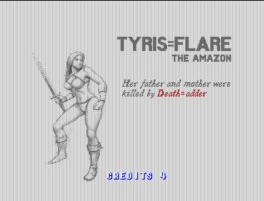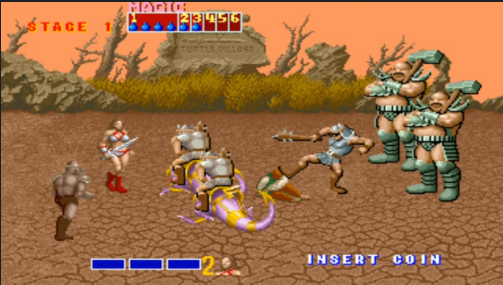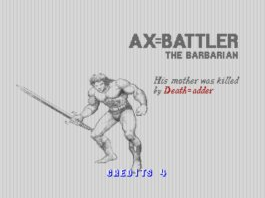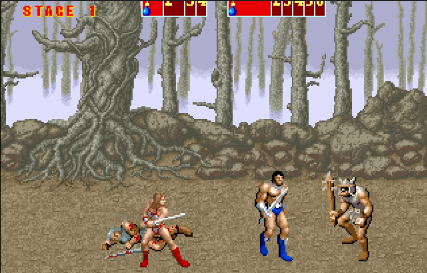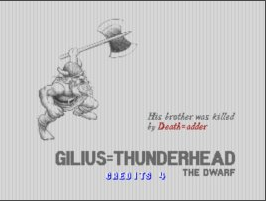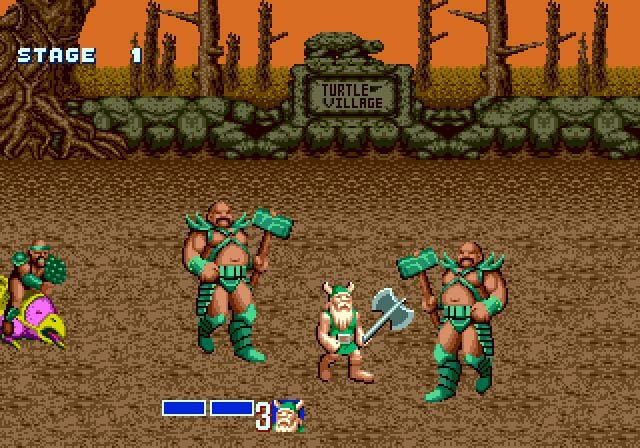 SUPER STREET FIGHTER II (1993)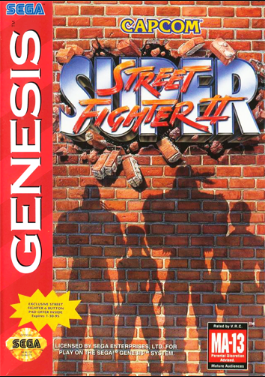 Street Fighter II once turned out to be a milestone in the fighting genre. The enormous popularity of the title meant that Capcom began to improve its hit by creating new versions of the second part of the Street Fighter.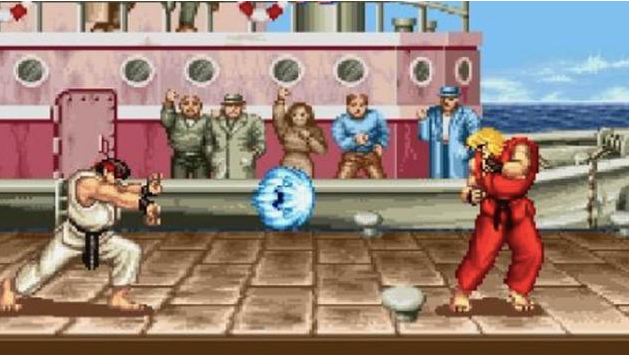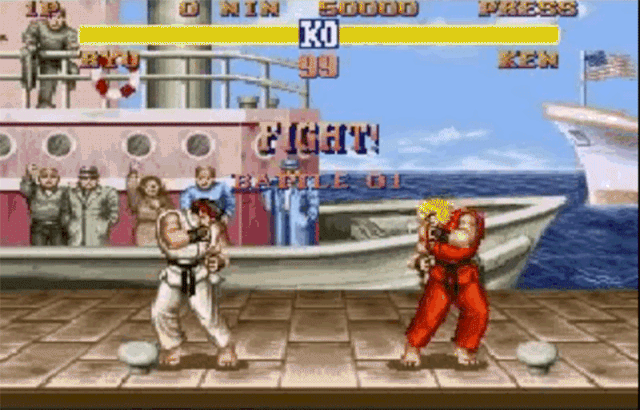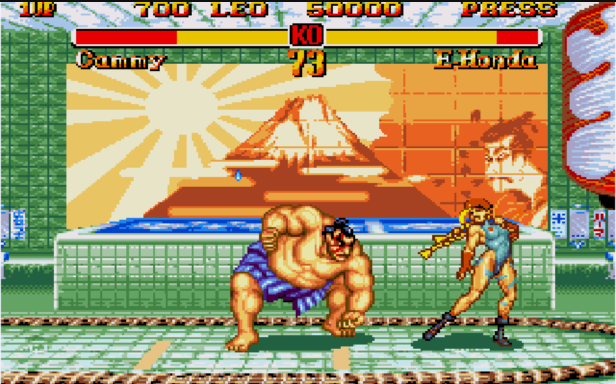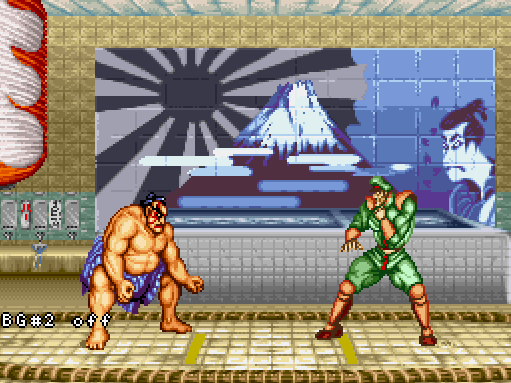 Super Street Fighter II is a complete fighting game. A title that again sets new trends in the genre. It contains many solutions that are still used in other murders today. I can say that you won't find a better fight game on Super Nintendo.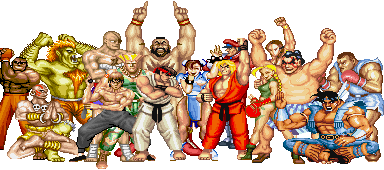 RAYMAN (1995)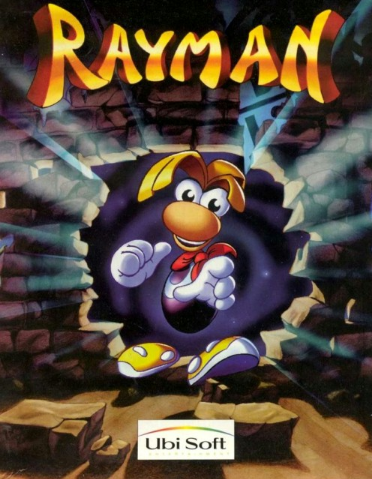 The protagonist of the game is the eponymous humanoid creature consisting of six separate limbs. His goal is to recover the Great Proton stolen by Mr. Dark, the order of the fairy-tale land depends on this artifact. Gameplay in Rayman is divided into 18 levels, during which the title character gradually gains new abilities, making it easier to move around the game area and overcome opponents.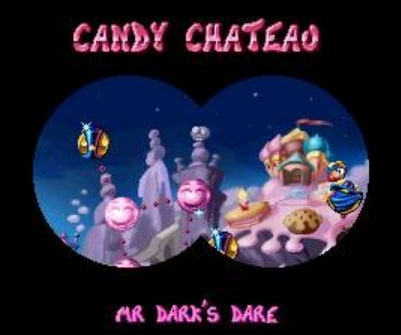 In the production of Ubisoft, we play the role of the title Rayman, who has to travel through six worlds (crowned with boss battles) and save all imprisoned Electoons (six per level), and finally kick four more letters of the main antagonist. The main character has several lives that he loses whenever he bumps into an opponent or, for example, into some chasm. The role of collectibles is played by glowing blue balls called Tings - collecting a hundred is rewarded with a new life; we can also use them to pay for access to the bonus stage. Our ward deals with disturbances using his fists. At first, it will be just a normal hit, but over time there will also be power-ups to increase strength and speed. In some places, Rayman can be made smaller, which gives him access to normally inaccessible areas. Other skills are platformer daily bread - running, crawling, grabbing edges to help you climb, etc.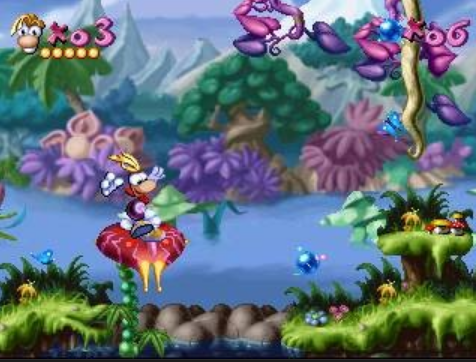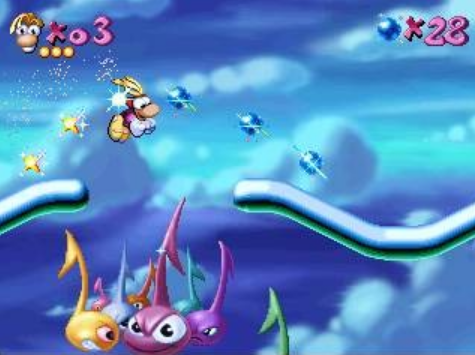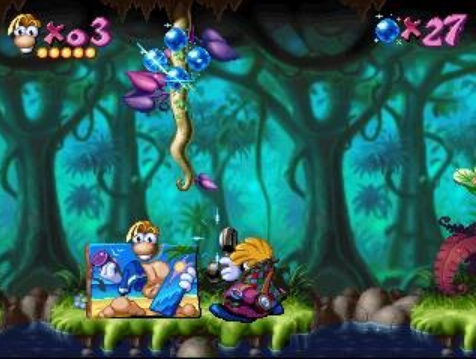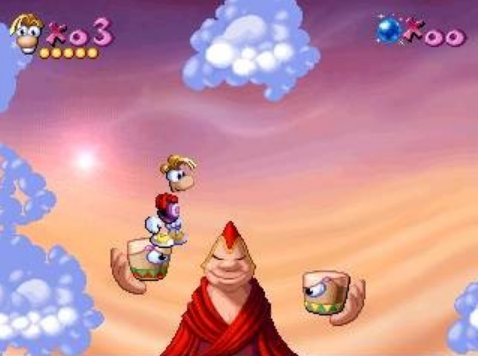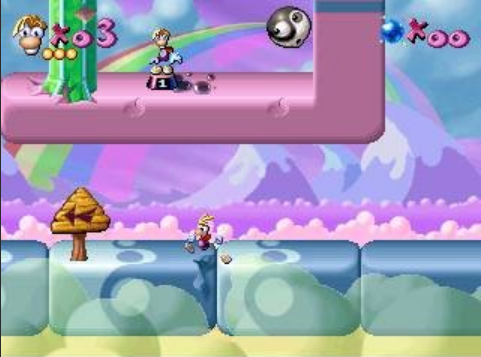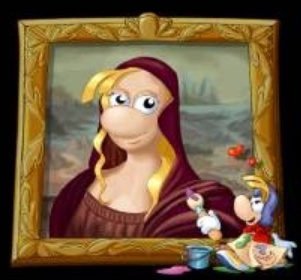 Thank you for attention 👊😎
---
---