The Scare For Redemption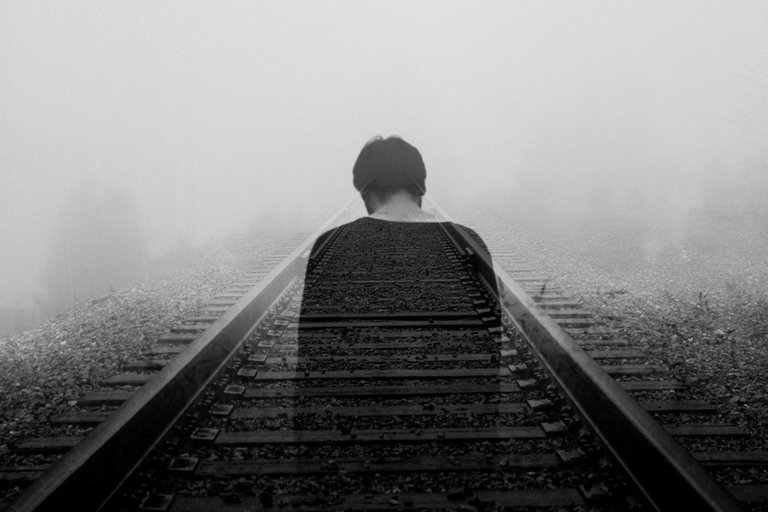 Source
It was one of the most unpopular times of my life, a time where I thought that I had made a grave mistake that would impact my life forever. It is the particular moment and time which I find sour in my mouth and I try as much as possible to eschew talking about it. It had happened, I had been found culpable and the repercussions were hunting me daily.
My relaxation times became laborious, my bed became a greenfield of thorns and my back was continously peeled by the guilt that raged in my heart and rendered my soul restless. I was sick in the mind, while looking healthy on the outside. I walked around the block with a wide smile that reeked of wrinkles as it was just a flash in the pan and lacked depth.
My document had been seized and without it, I was just merely a duck sliding on the surface of the water. My roots were linked to it, and the longer I stayed without it, the more I was left like a tree branch without a stem. I frequented my slave master's office like a sick prophet to a church seeking redemption for his infirmities.
Each time, I was met with a brick wall response that only seemed to raise my paranoia beyond known boundaries. My sleep became a conglomeration of hideous nightmares. I would wake up sweating profusely and seeking refuge in the comfort of prayers. I'd pray for minutes, promising and begging God for forgiveness and salvation.
With every man going through tribulations, I played unintentional host to a lot of sympathizers who come around with sweet words meant to sooth my pain, but leave me with even more pains as their constant queries seem to only end up opening up old and new wounds which I had been trying so hard to cover up and forget about.
I emaciated in a speed of light as every meal that I tasted was accompanied by the overly salty flavor of my tears. I could barely swallow anything tangible and resorted to watery substances as my daily meals. But in all I had a friend who was always there, she was my pillar of hope, my source of inspiration. She would always tell me that "all is well". Those words energized and revitalized me.
She was the only one who truly knew how I really felt and how deep the matter was. I made numerous calls, pleading and appealing to people for help. Unknown to me that she was doing the same behind me. She would deprive herself to make sure that I had everything together without losing my mind.
With every call that bounced without a positive response, hope was growing thin. Hope then became a very long, futile rope in disguise. But I needed to smile through it, wander the block with my head held high and throwing around "I'm good" in reckless abandon, more in hope than in actual belief.
It was on one of those days that I saw my friend rush up to me with my phone pressed to her ears. She shouted me down from a distance and handed me the phone mimicking inaudibly that it was from the agency. When I answered the phone, I was told that I had been acquitted because a high ranking official came to solicit for my innocence and that I could come get my documents.
Tears filled my eyes as the news sinked in, but this time I did not try to hide it, I let it flow as I sinked to my knees. It was finally over and all my tears and fears were finally curtailed. I went ahead to retrieve my documents and restart my life.
Welcome to my blog, you can relax and be rest assured of quality content on diverse topics. You're free to air your views and opinions in the comments section, and It'll be my pleasure to learn and engage

---
---