How to Inject Liquidity and Generate Interest in RBS on the RobiniaSwap platform.

Written by:Diomer Antonio Galán Rincón.
Bachelor's Degree.Public Accounting / MSc.Science of Higher Education.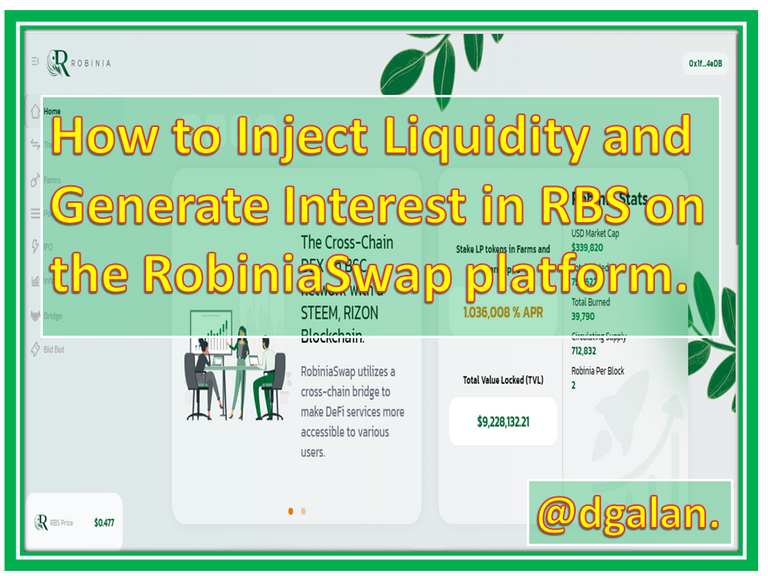 Author: @dgalan,through Power Point 2010 tool, and using public domain image https://robiniaswap.gitbook.io/
First of all a big greeting to all the friends of Hive and especially to the members of this prestigious community. Today I want to share this Defi project that is already a reality and has a great variety of ways, where we can make investments and generate profitability.
In my previous post I explained how to make an investment to bet and generate in the Bsteem token in this wonderful RobiniaSwap DeFi platform using our Metamask wallet in a very fast and simple way.
Likewise today I am going to share the steps on how to make the liquidity investment and generate interest with the RBS token.
First you must have your MetaMask wallet open and have the RBS token added, then you must exchange the amount to invest from BNN to RBS as shown in the image and accept.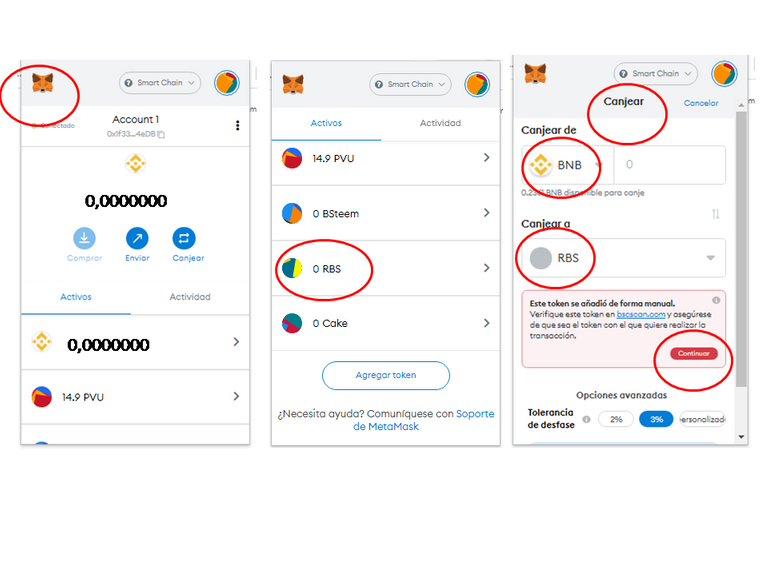 Then you must go to the Robiniaswap page and log in, you must select the Pools section, where you will find a series of tokens that you can mine, in my case I selected RBS, clicking on the contract as shown in the image.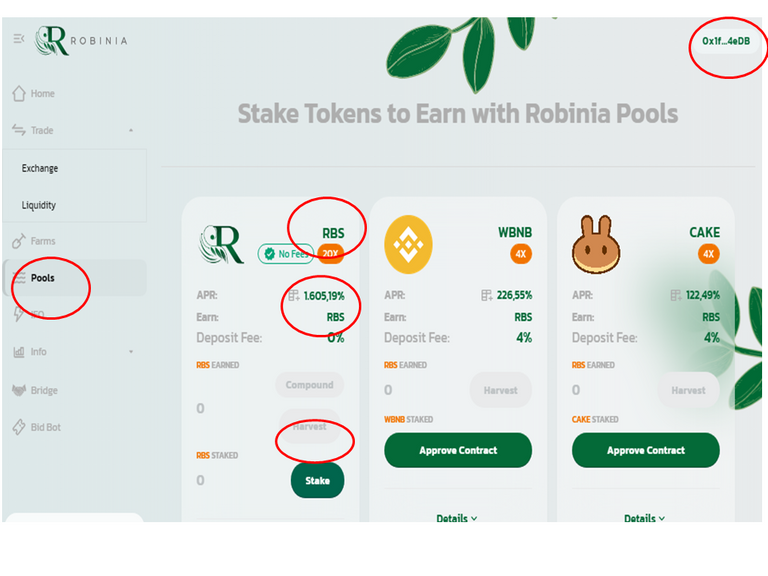 Then I get a window where I select the maximum amount of RBS and click confirm, as shown in the image.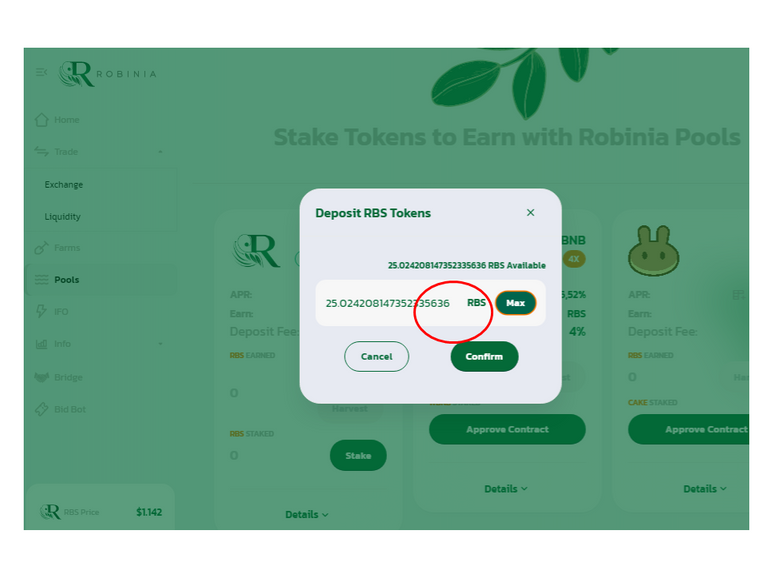 After confirming, the Metamask wallet is linked to the transaction and click on accept as shown in the image.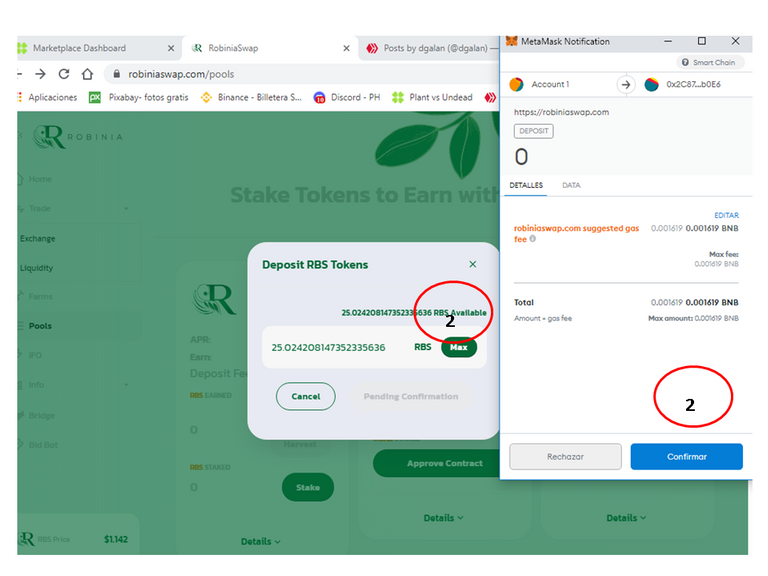 Finally we can see in the Pools section of the RobiniaSwap platform where is our investment and the interest generated, these interests correspond to 3 days since my investment.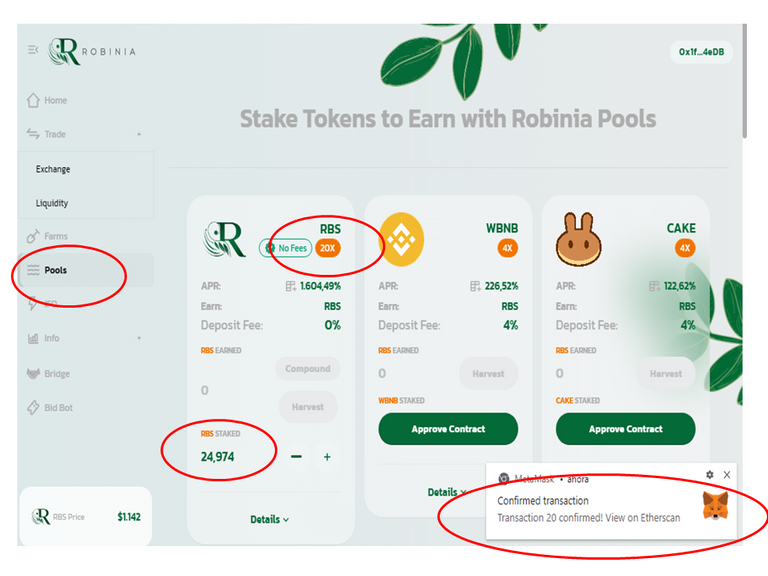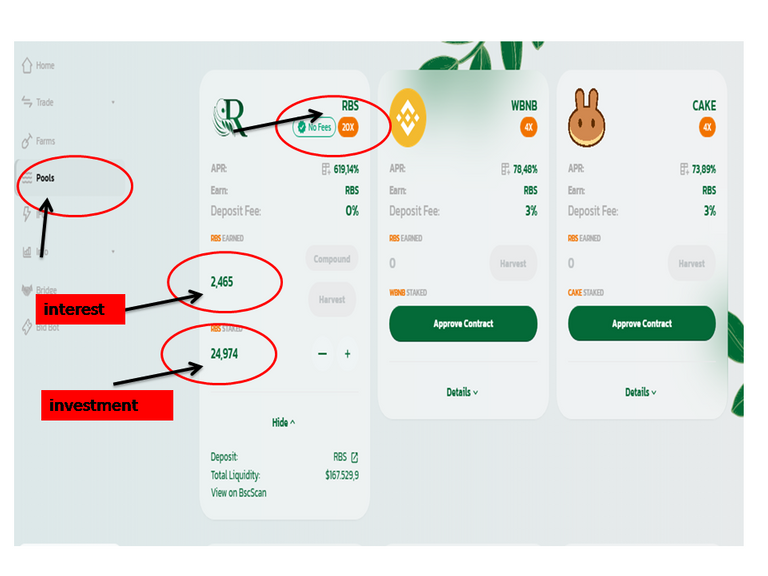 In another publication I will explain how to capitalize them with compound interest.
All these images are of my authorship taken from my RobiniaSwap account and modified in Power Point.
links
WEBSITE: https://robiniaswap.com/
RobiniaSwap official https://robiniaswap.gitbook.io/robiniaswap/
Discord Channel: https://discord.gg/wGv4UjER2f
---
---