Penguin Pen Pot – Easy DIY How to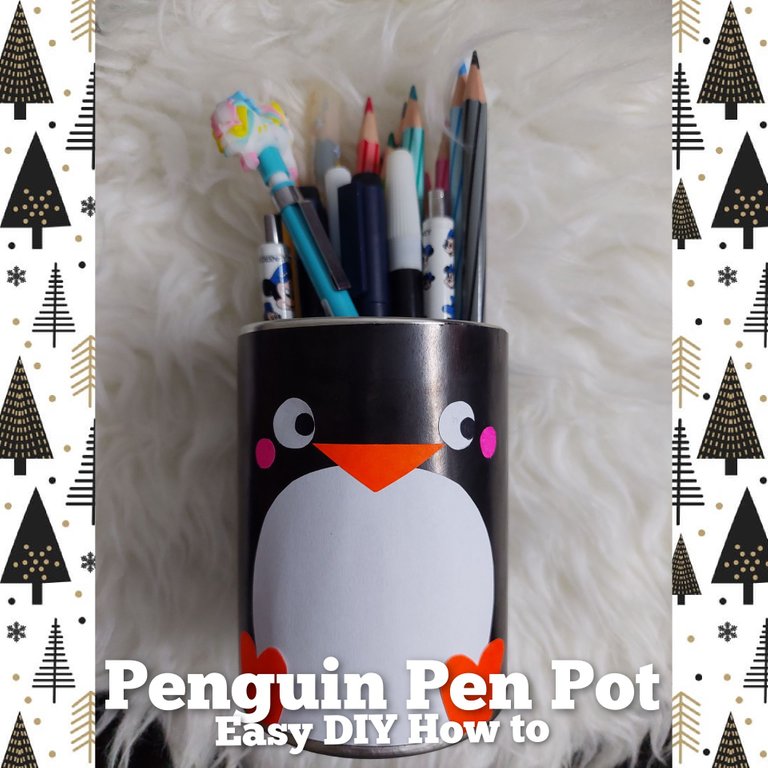 ---
Hello, friends!
---
Today I would like to show you how I made this pen pot by using unused tin I found at home, on weekend I did some cleaning up and found a tin can one so I tried to change it to something cute so I could use it later. If you found some unused things at home, you have to think twice if you want to throw them away cause they maybe useful sometimes. Now, I would like to share the materials I used and also how I changed it to a penguin pen pot.
---
Materials & Things needed:
An unused tin can
A ruler
A pencil
Some origami papers in black, orange and also pink
Double sided tape
Scissors
White paper
A glue stick
A black marker
---
How to make it:
---
First, I measured the height of the can that I had, then I measured my black origami, since I had two size of it and it would be enough for my whole tin, so I used them. I measured it so it would have the same height as my can. After I measured it, I cut them off.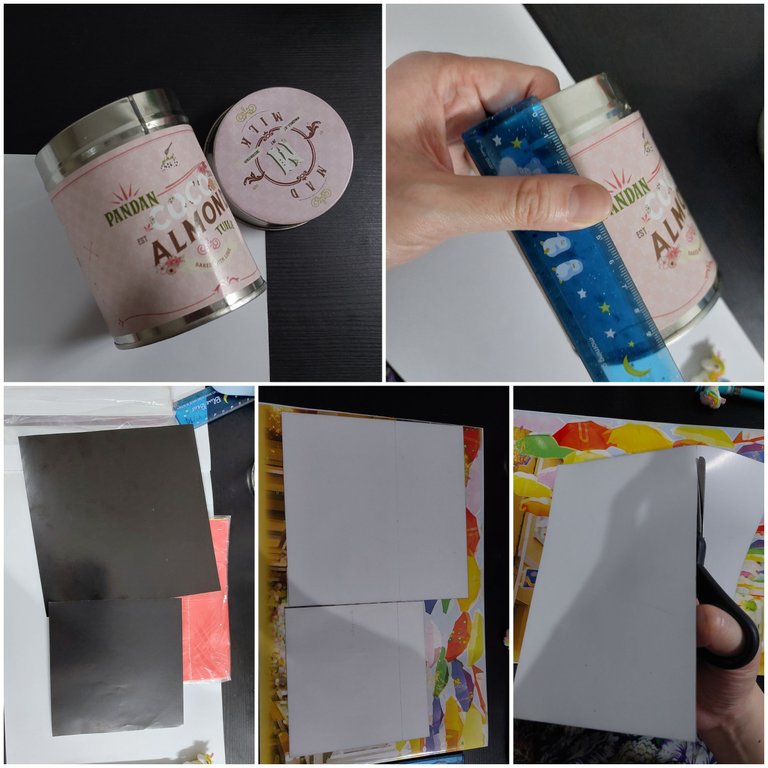 ---
Second, I put the double sided tape to join them, I also used them to cover the whole body of my can.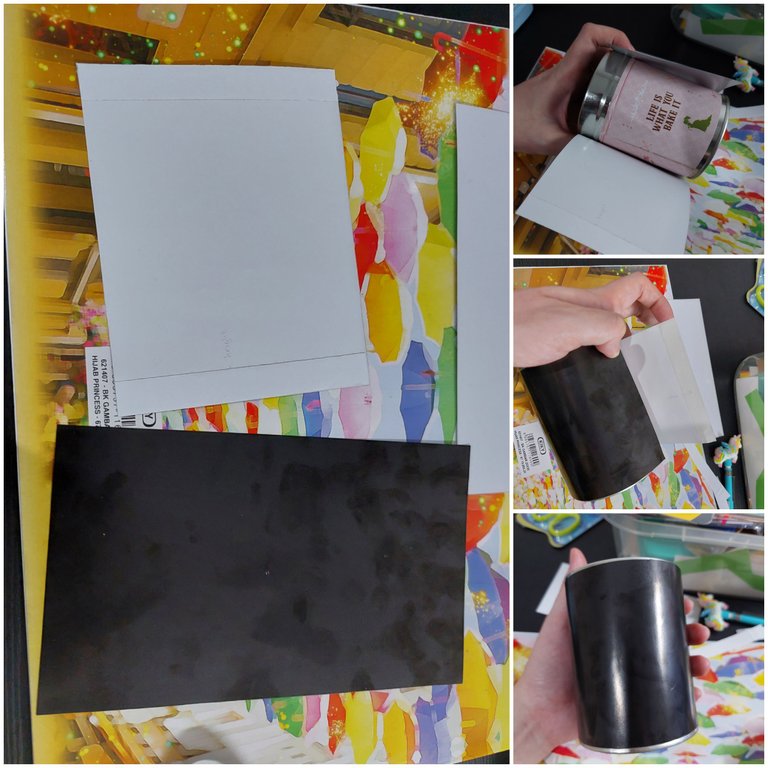 ---
Third, I drew the white part of penguin's body on the white paper with the pencil, then cut and paste it. I also drew the eyes.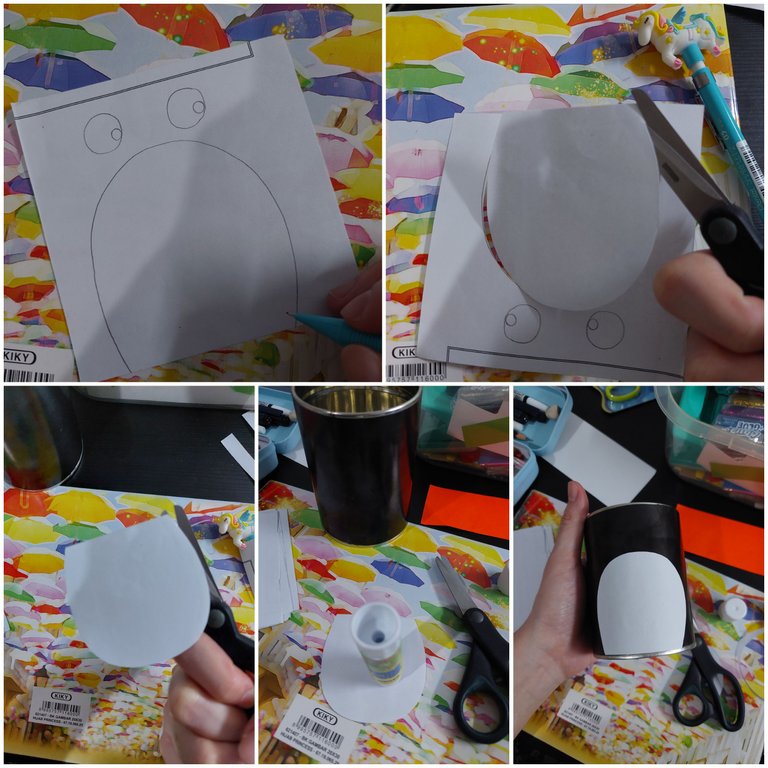 ---
Fourth, I then colored the pupils in the center of the eys with black marker then cut them off. I also cut the orange origami to make the beak. I then pasted them on the penguin's body.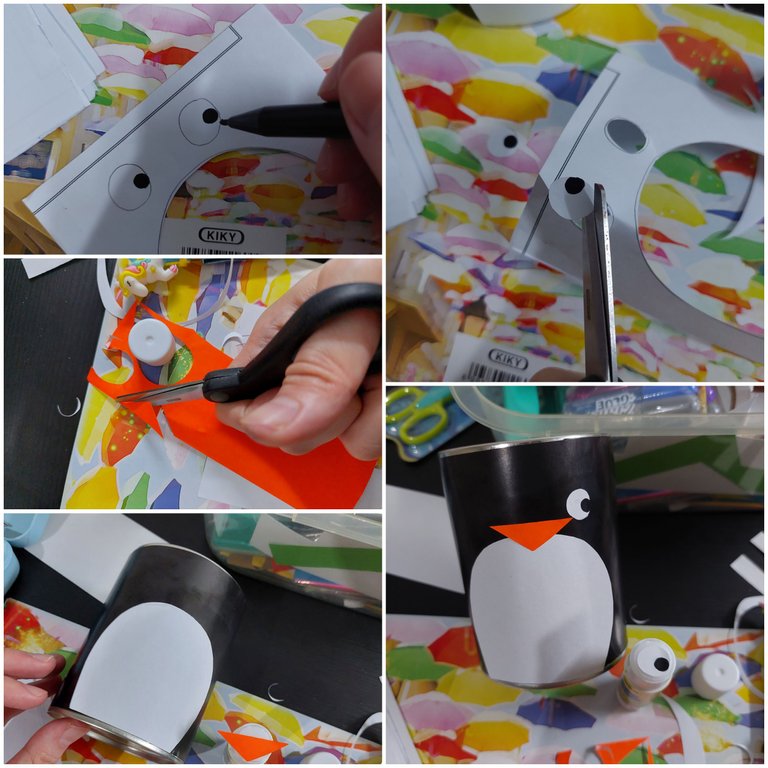 ---
Last, I also made two little orange feet by cutting the orange origami, also two pink circles for the cheeks. I pasted them all on the penguin's body then it's finished.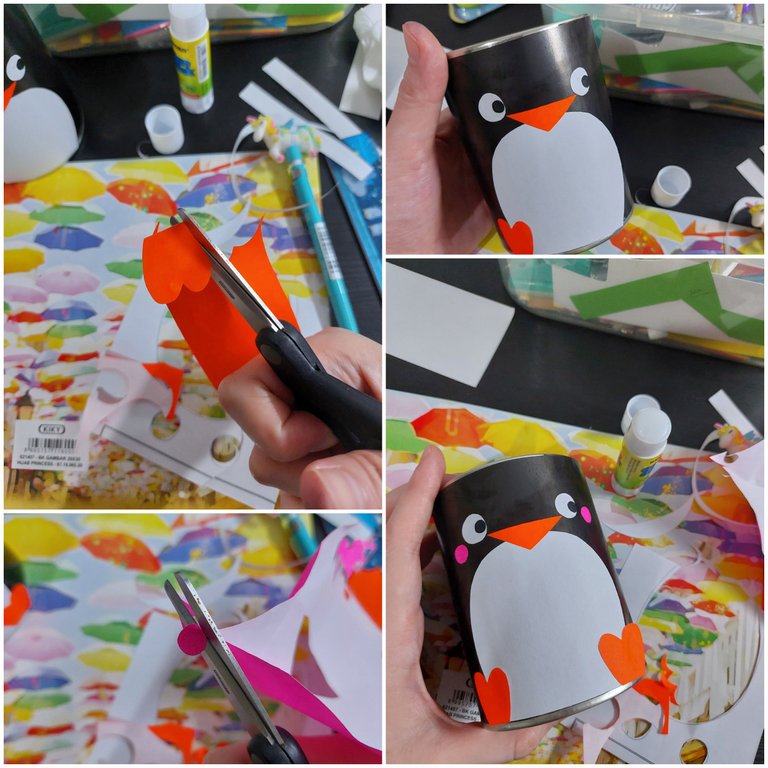 ---
Now I can use it to put some scattering pens and pencils.
---
You could make one for you too, cause it is easy to make and the result is so cute. Thanks for reading my article, hope you like it and stay tune for more CRAFT things from me! Happy Wednesday!
---
---
---