It's all about Fried Dish (Snack Time)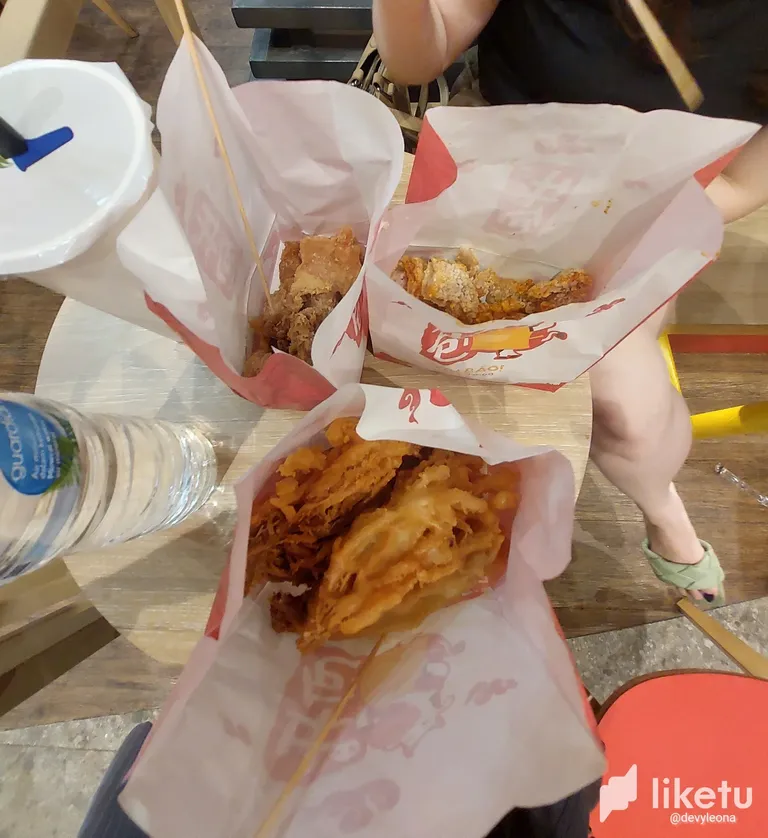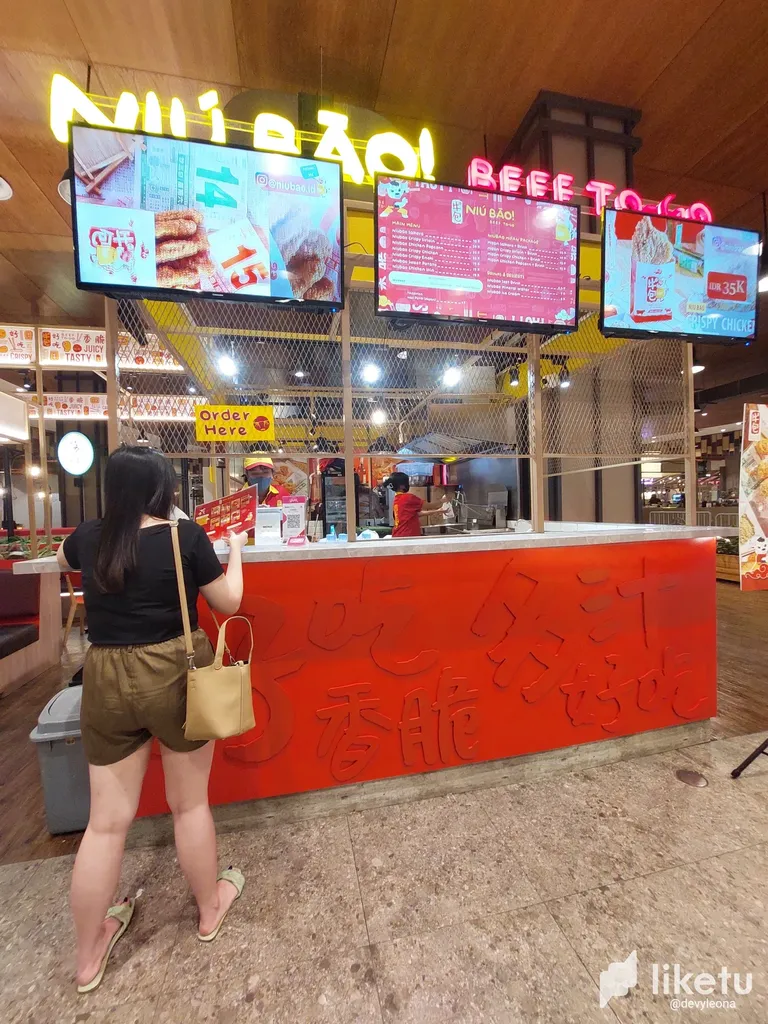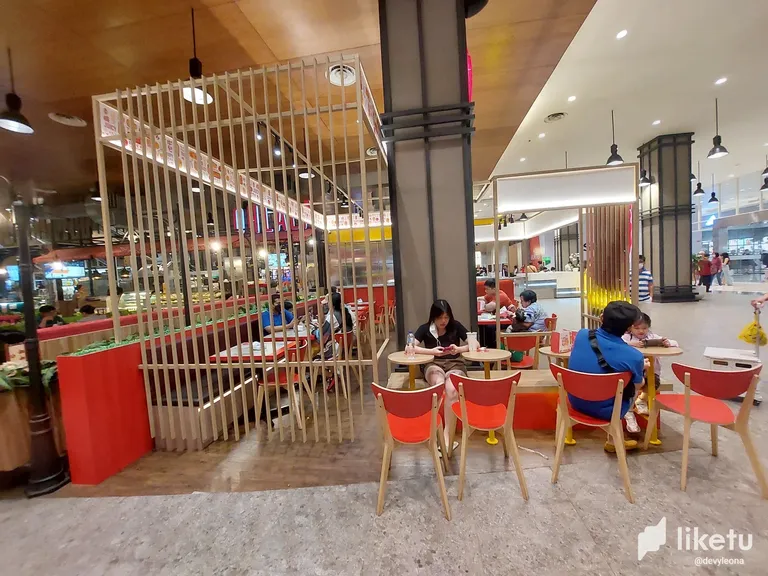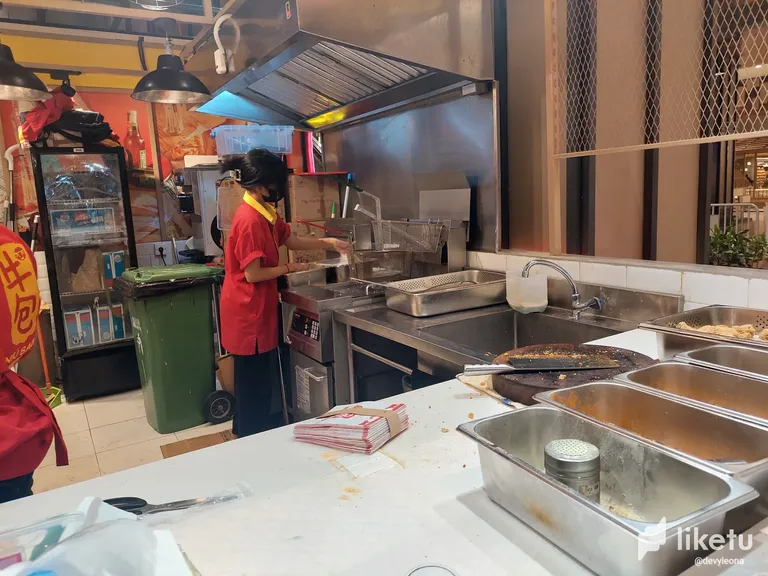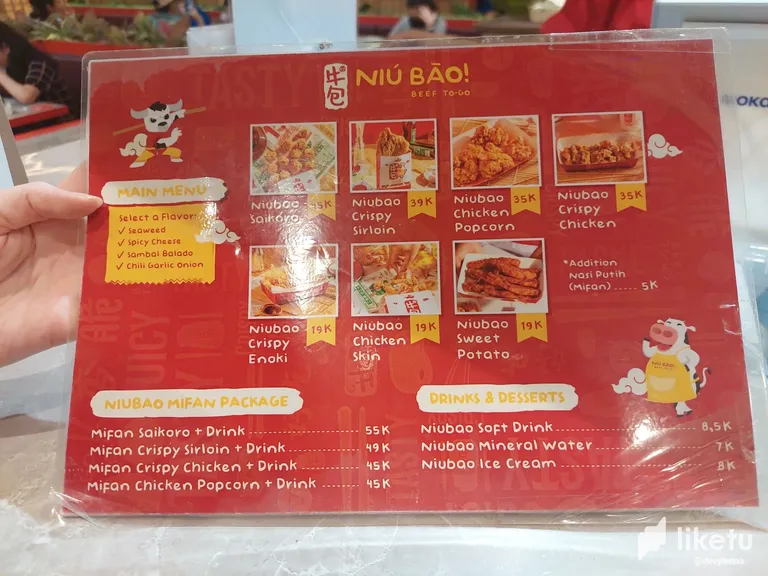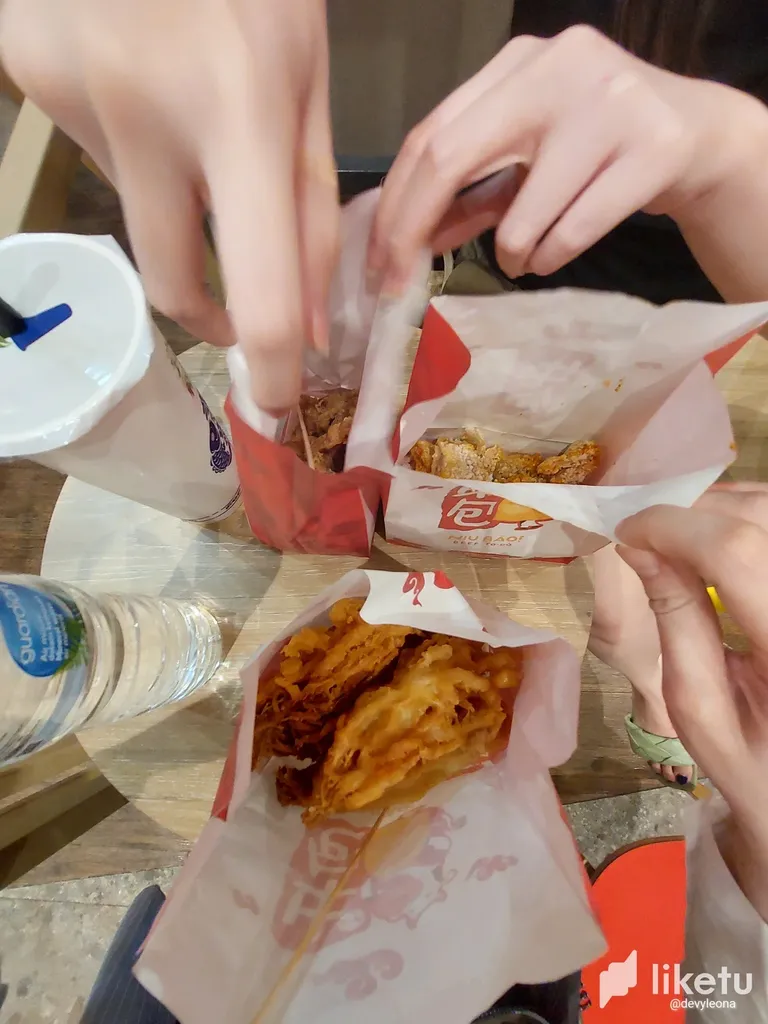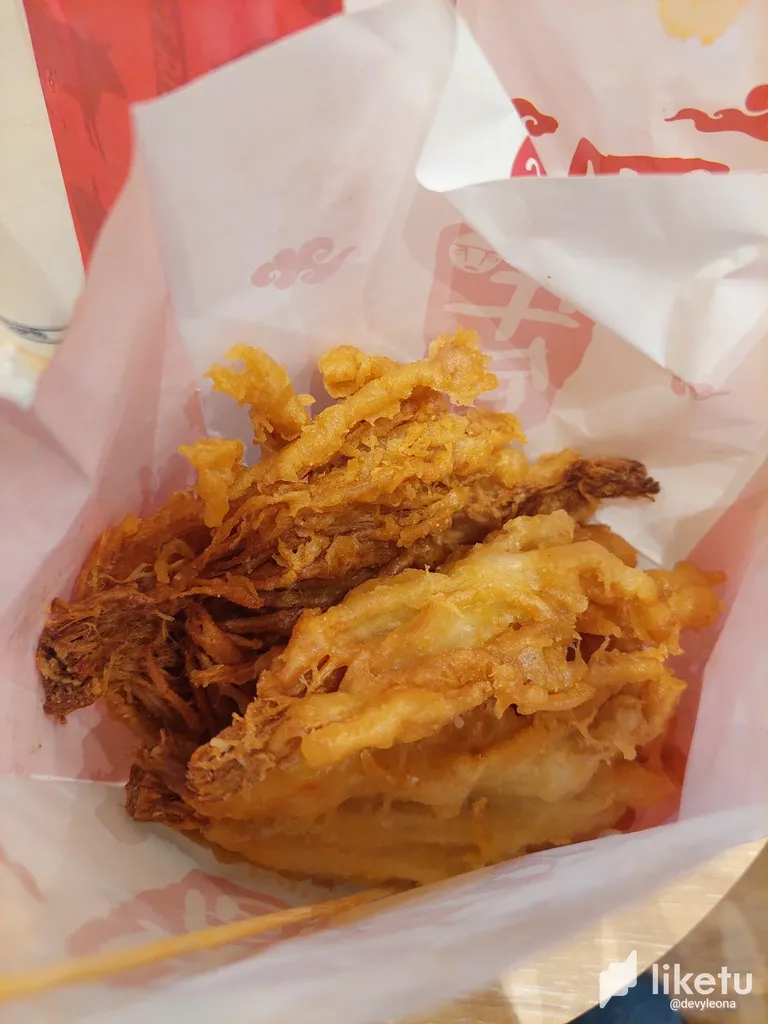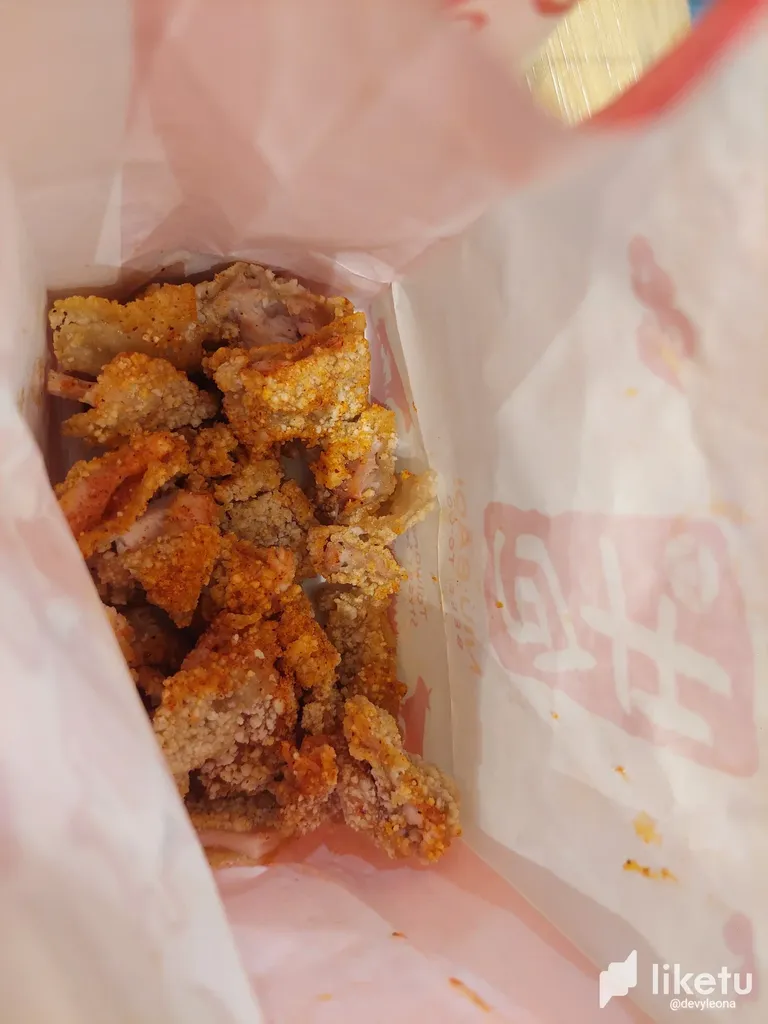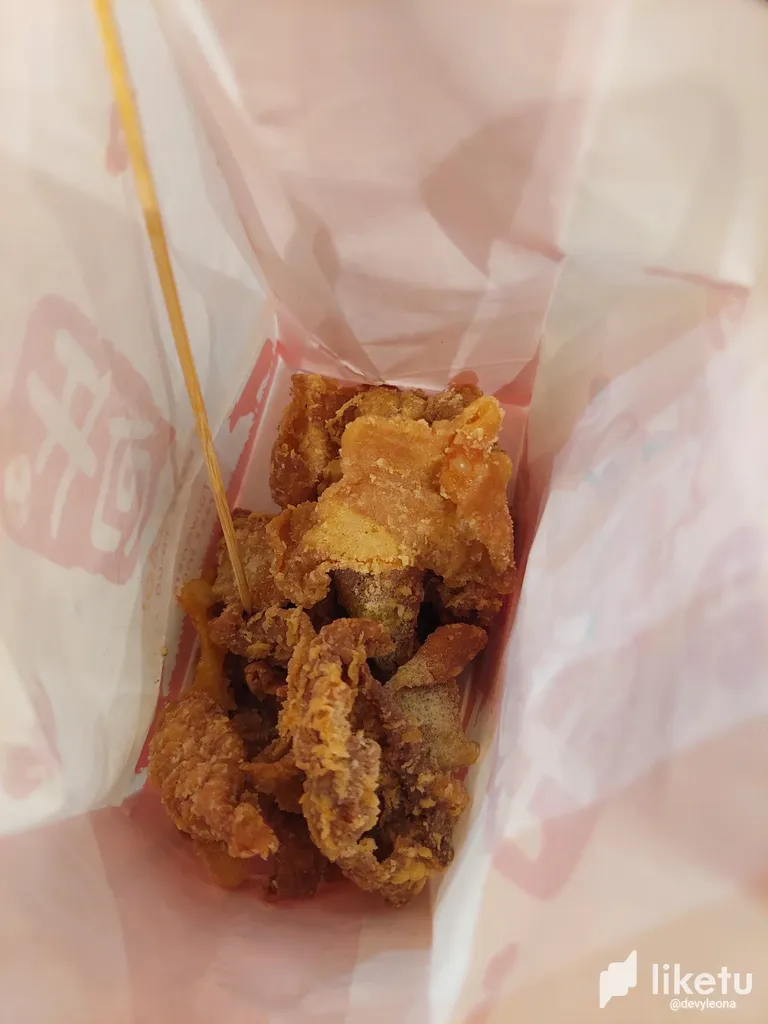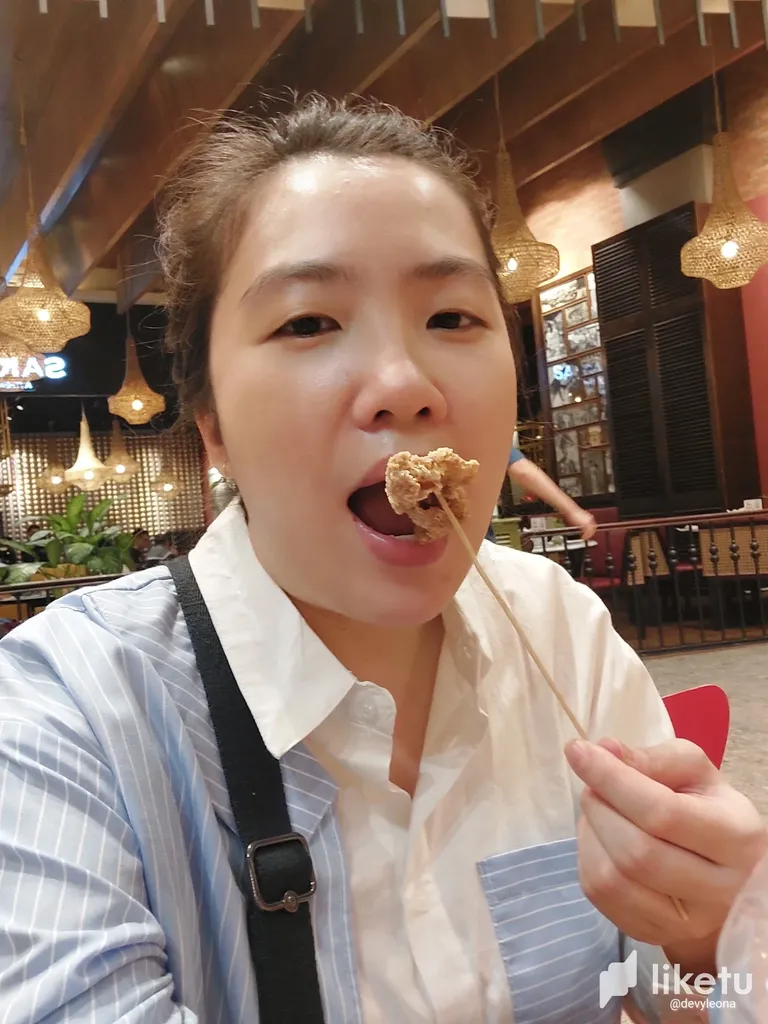 Hello, friends especially foodies!
Recently my bestie and I, were going to a fried dish specialist stall which named Niu Bao. The stall was not big, dominated with red color and we right away ordered in their cashier table. The stall was modern and new there.
They had beef as their specialist fried dish, as we could see from their mascot, and there they offered niubao saikoro, niobao crispy sirloin, niubao chicken popcorn, niubao crispy chicken, niubao crispy enoki, niubao chicken skin, and niubao sweet potato. And for them all they had some seasoning, like seaweed, spicy cheese, sambal balado and chilli garlic onion, but you could also ask them to be original like we did. This meant they wouldn't put any seasoning to our order and no worries for that cause they offered the condiment seasoning stall next to the cashier so just in case we changed our mind and wanted some seasoning, we could add it ourselves there.
Actually we wanted to order only 2 portions of their fried dish, but then they asked us to choose one more cause that day they had a promotion of buy 2 get 1 free fried dish.
The waiting time was quite long, around 15 minutes for all that we ordered. And ta da, what we had that day were fried enoki, crispy chicken, and chicken skin. All were in XL portion, oh my.
Their fried enoki had original savory flavour, with crispy skin and inside were soft a bit chewy enoki.
Their crispy chicken also had crispy texture of outer skin, while inside were chicken, tasted savory too.
One more, their chicken skin were crunchy and crispy with savory flavour.
Guess which one was our favorite?
Business Information
Niu Bao
Lobby 7
Mall of Indonesia
Kelapa Gading, North Jakarta
Open daily 10 AM – 10 PM
---
---
A bit about the author
---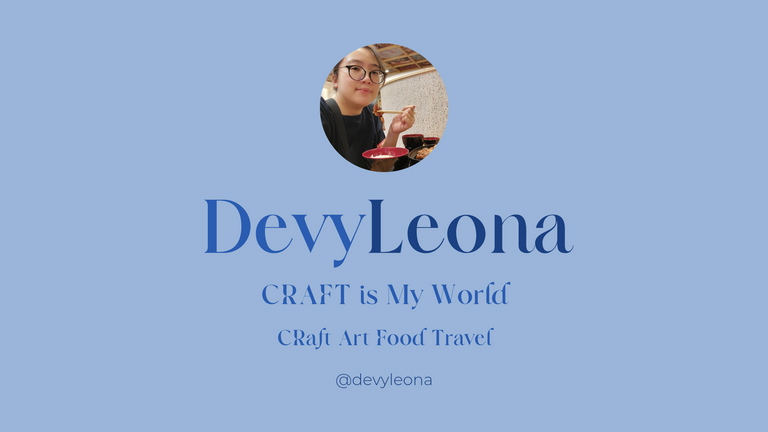 ---
---