The Best Dimsum for Our Brunch! (Yeay, we found a hidden gem)

---
---
Hello, friends especially foodies!
Last Saturday I accompanied mom to meet her internist to get her monthly control. After we had finished, we went to a shopping center near the clinic where we had an appointment to have the B complex vitamin injection. There, we decided to have brunch cause we were starving so we went to the 1st floor, where the dimsum restaurant located.
---
THE OUTLOOK
Here how the restaurant looked from the outside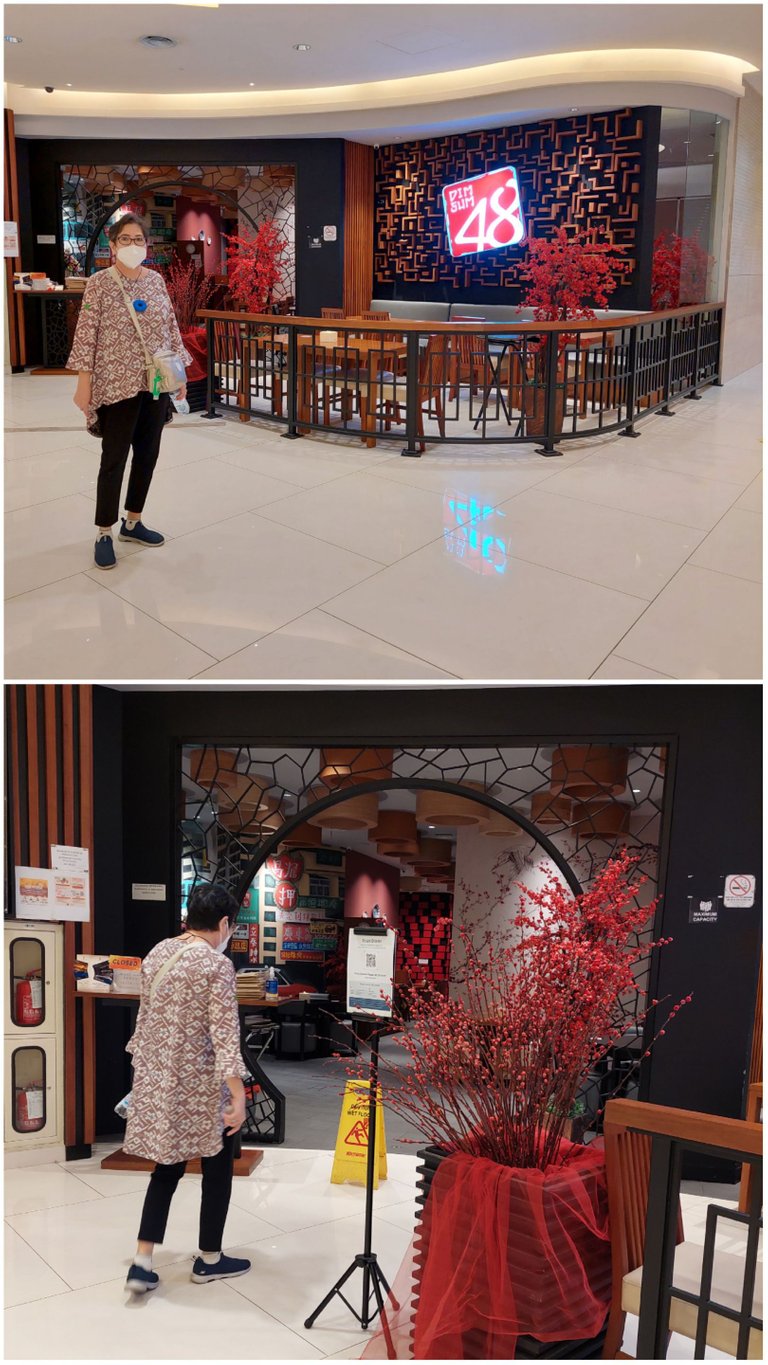 You could see that they had a red dominant interior with the oriental style, nice!
---
THE DINING AREA
Here they also had a large dining area, some chairs and tables outside and inside was large, really large, they had more than 25 tables inside.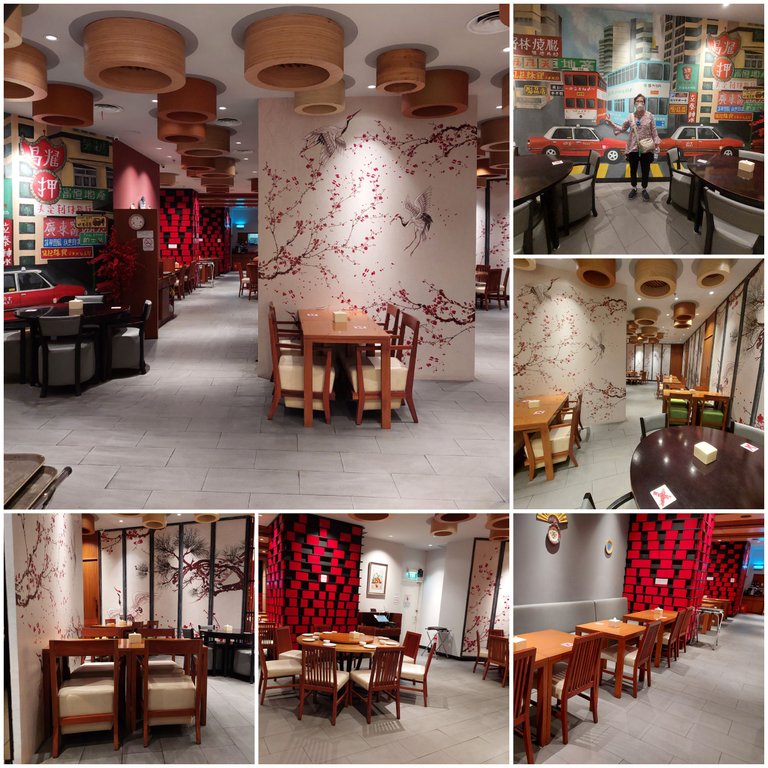 The problem was, it was 11.00 and they supposed to open that time but the waitress and waiters were not ready… so we waited around 15 minutes to then get the waitress came to us, only to order food.. Well, maybe if we came here, better to come around 12, when all already well prepared..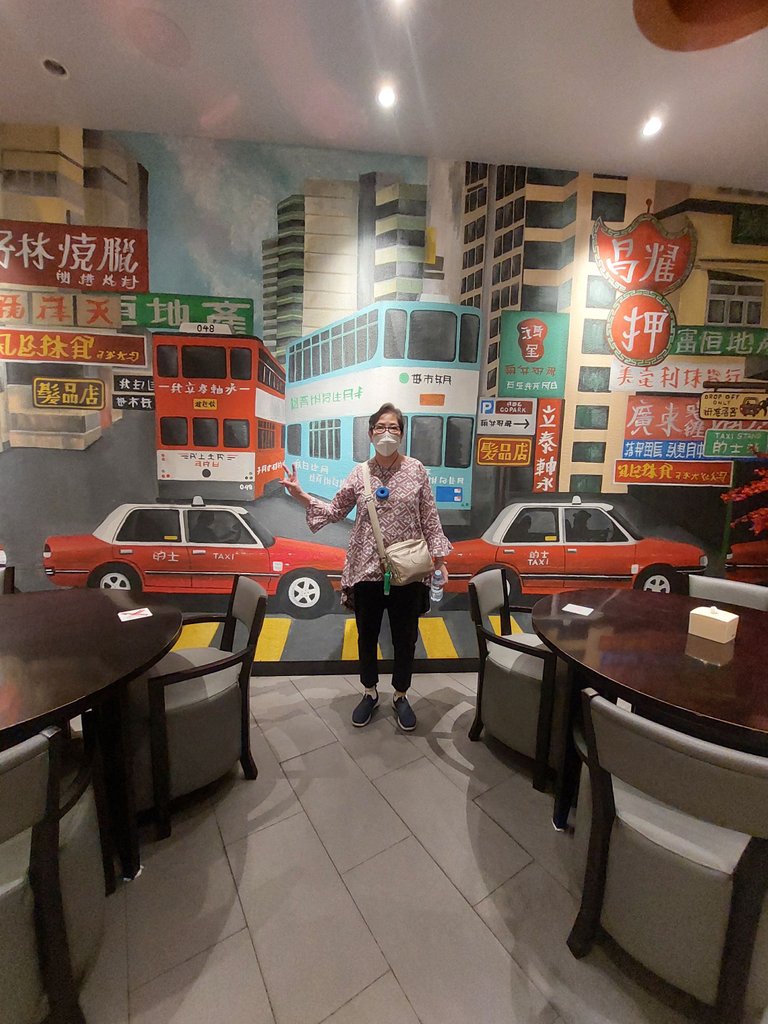 They had unique interior, they had a spot where you could take a picture, like mom did, with the mural of Hongkong's street. They also had unique interior, large dimsum pots hanged on their ceiling. And their dining area was clean and neat too.
---
THE MENU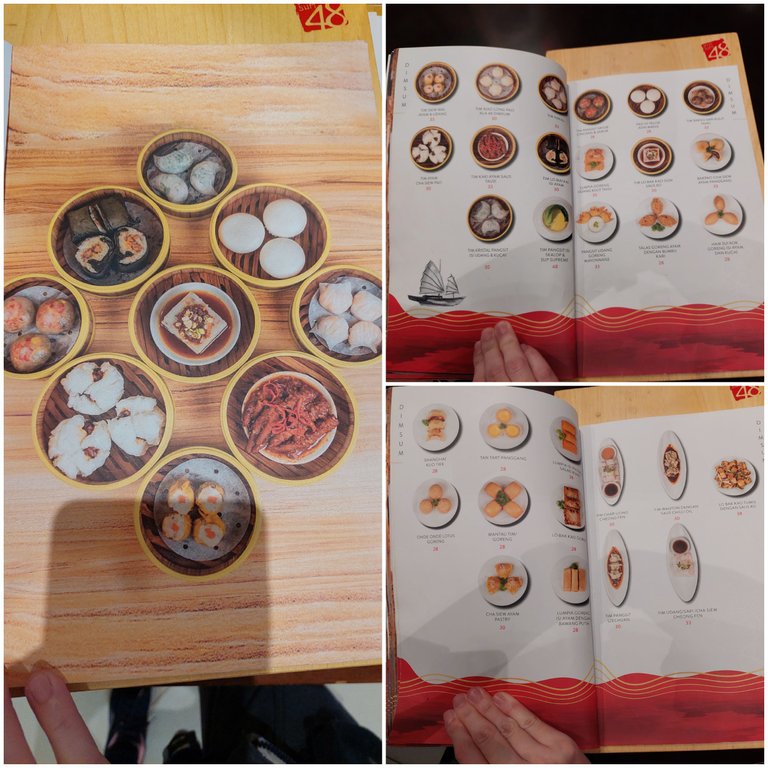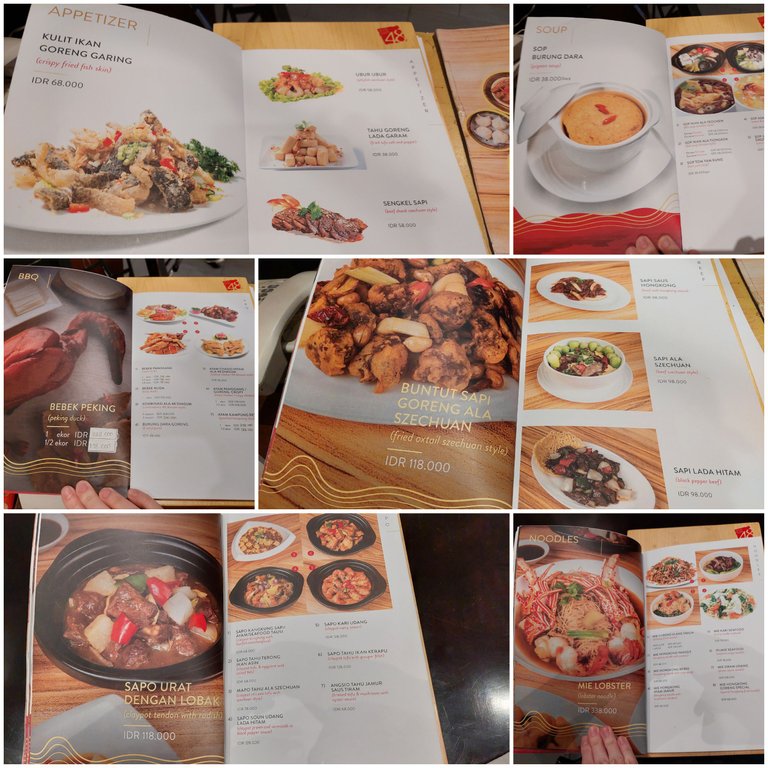 They had so many menu of Chinese food, from appetizer, soup, main dishes like beef, peking duck, chicken and so on. But like the name of the restaurant, we could guess that their speciality were their dimsum. Even though they had so many menus, they didn't sell pork here (which made mom and I a bit disappointed, no pork in dimsum, just came how it would taste.. Right?)
---
THE FOOD & THE OUTLOOK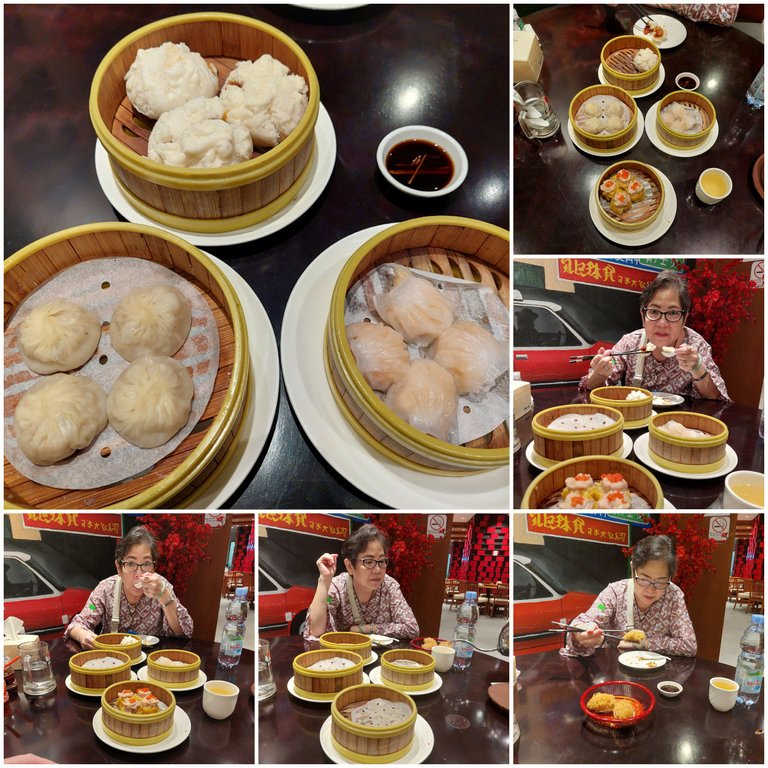 The food came around 15-20 minutes later, 3 portions of dim sum came, they were chasiew bao, shrimp hakau and also xiao long bao (soup dumplings) then the shew may came and last after we almost finished all other dimsum, the crispy fried taro came.. What good were all prepared at the time we ordered, so it were all hot and hygienic.
---
THE TASTE & THE FLAVOUR
I would like to tell you one by one, cause we found gems here!
CHASIEW BAO (chicken barbeque steamed bun)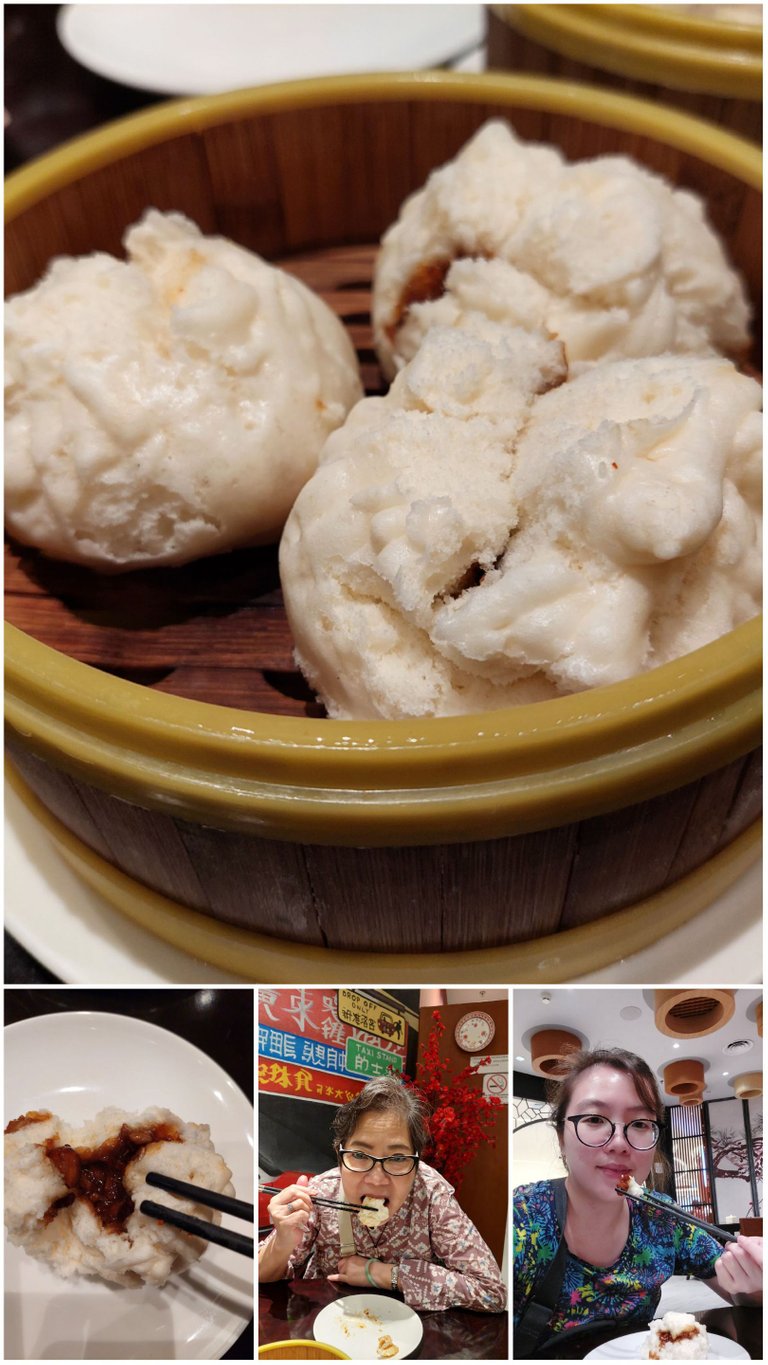 It had perfectly soft smooth buns with the tasty sweet chicken barbeque chicken inside. Hmmh so irresistible!
SHRIMP HAKAU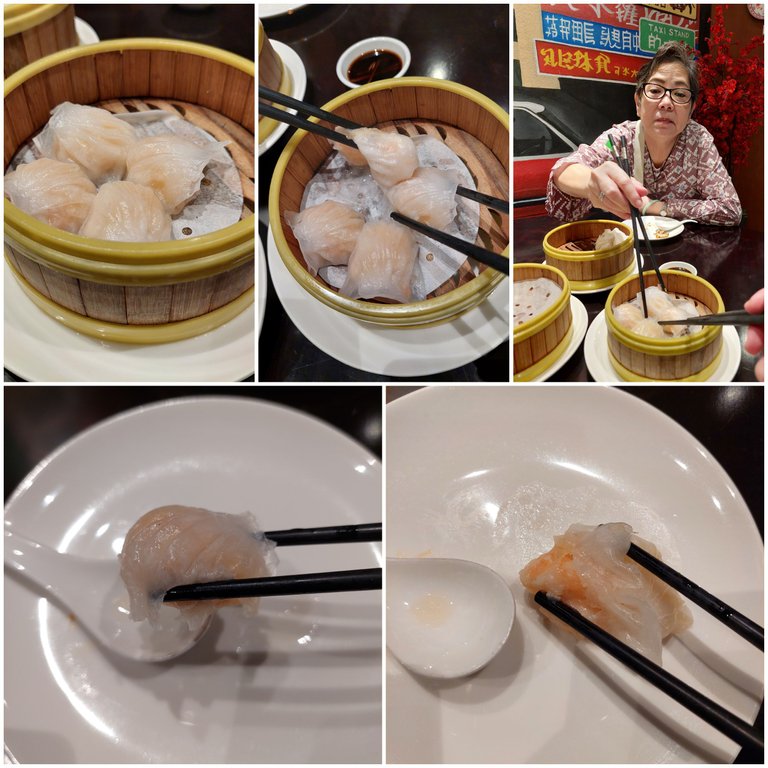 One of the best we ever tasted with the super thin skin which broken easily, it had the super tasty shrimp inside. The flavour was savory with sweet natural shrimp flavour. So tasty! Even mom couldn't resist it (she doesn't like seafood at all, so it was be too perfect to reject, right?)..
XIAO LONG BAO (soup dumplings)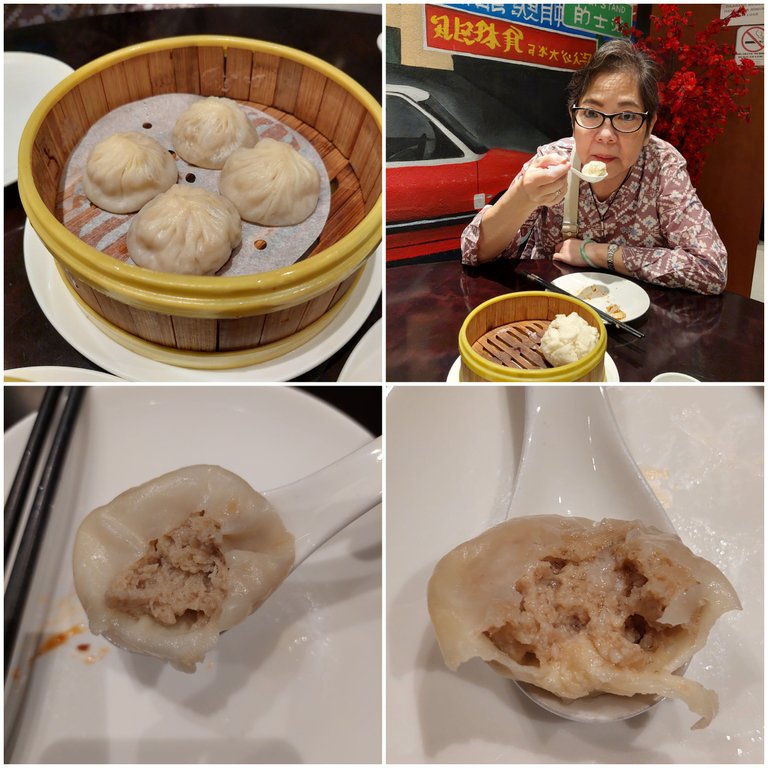 This was one of shanghai dimsum that we always order, usually it had the pork as the filling, but that day we had chicken, guess the flavour? It was beyond expectation, we never imagined that anyone could cook chicken that good. It like usually contained broth, this time chicken broth, well cooked with the ginger and also ginseng, it had savory flavour and so tasty, no wonder cause they used the fresh ingredients here.
SHEWMAY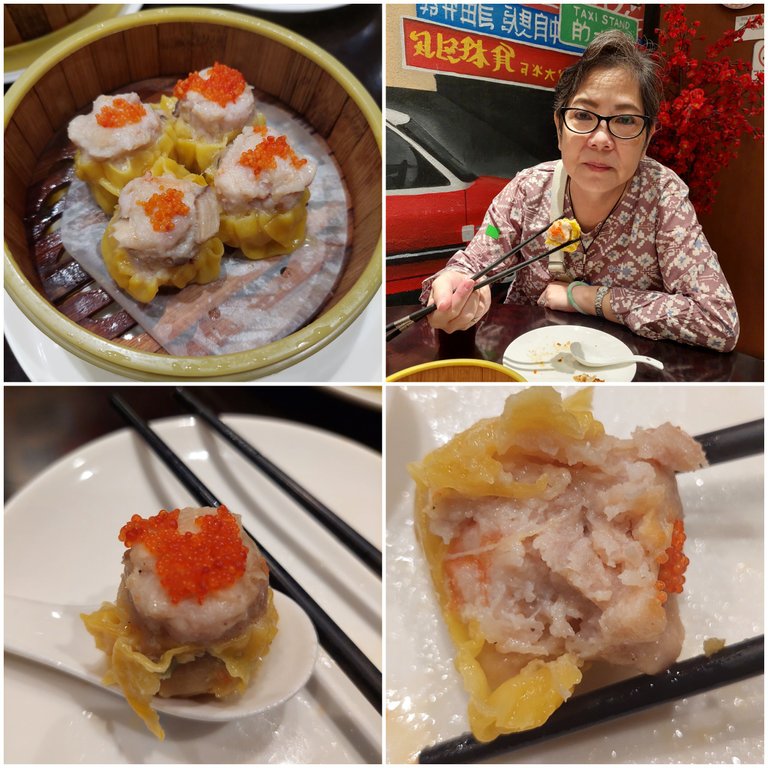 Contained the shrimp and chicken plus hiongko (my favorite mushroom) it had savory flavour with the fish eggs on the top (we prefer carrot this time) cause it was fishy, better to have it in sushi, we think. Actually these were also delicious but we needed to demolish the fish eggs first, haha!
FRIED CRISPY TARO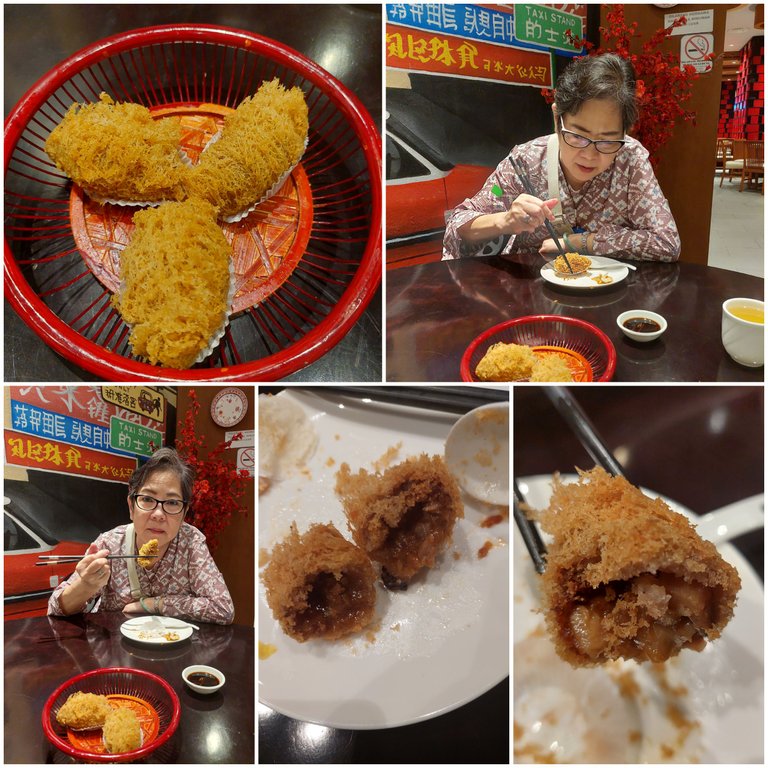 A proverb say keep the best for the last, this is so true cause these fried taro was so awesome. So crispy outside but also soft (great, they used the correct portion of egg here), the taro wrapped the hiongko mushroom and also minced chicken so well, it served hot and fresh. It had savory tasty flavour with a light sweet natural flavour from the taro. What a perfect fried crispy taro we had!!!
Look from our 5 menus, almost all were perfect the problem only the fish egg. Totally super tasty! Plus they also had fresh natural sweet Chinese tea, Chrysanthemum, which always be our favorite kind of Chinese tea.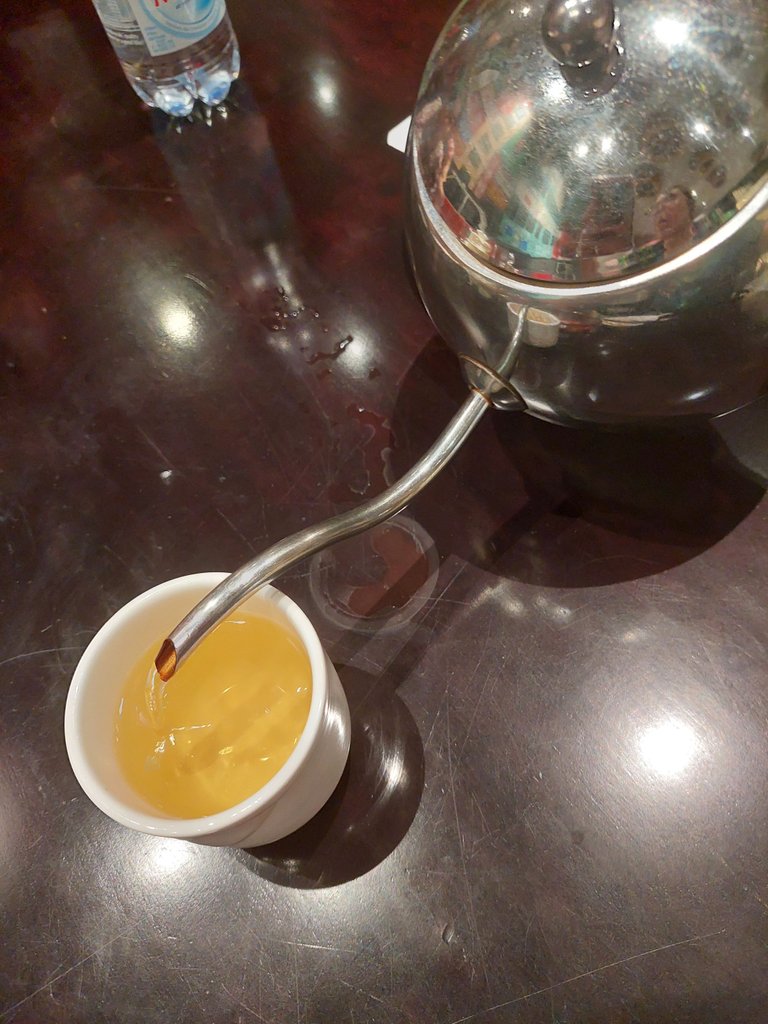 ---
THE PRICE
It was 195,195 IDR or around 13.75 USD for a perfect dimsum brunch that we had.. We think the price was fair!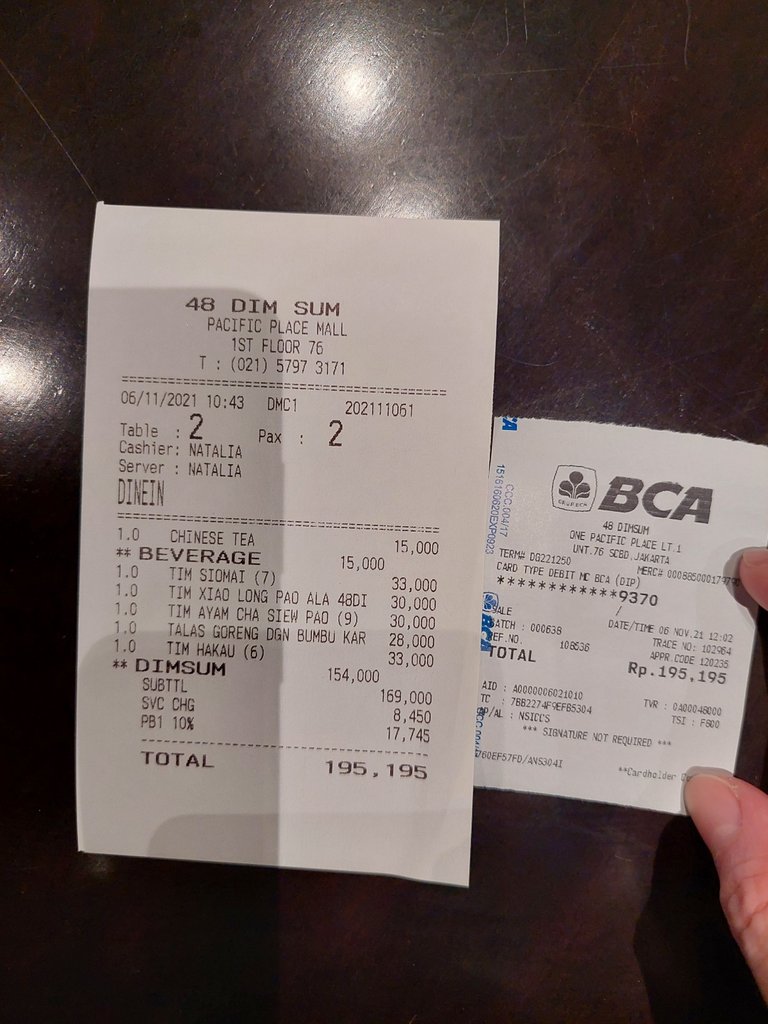 ---
So why don't you try our best dimsum there too?
---
Business information
Dimsum 48
1st floor Pacific Place Mall
SCBD (Sudirman Central Business District)
51-52th Jenderal Sudirman Street
South Jakarta
Open daily 11 am – 9 pm
---
Thanks for reading my article, hope you enjoy it and stay tune for more CRAFT (CRaft, Art, Food, Travel) things here!
---
▶️ 3Speak
---
---