Beansprout Stirred Tofu - Easy Peasy Cooking How to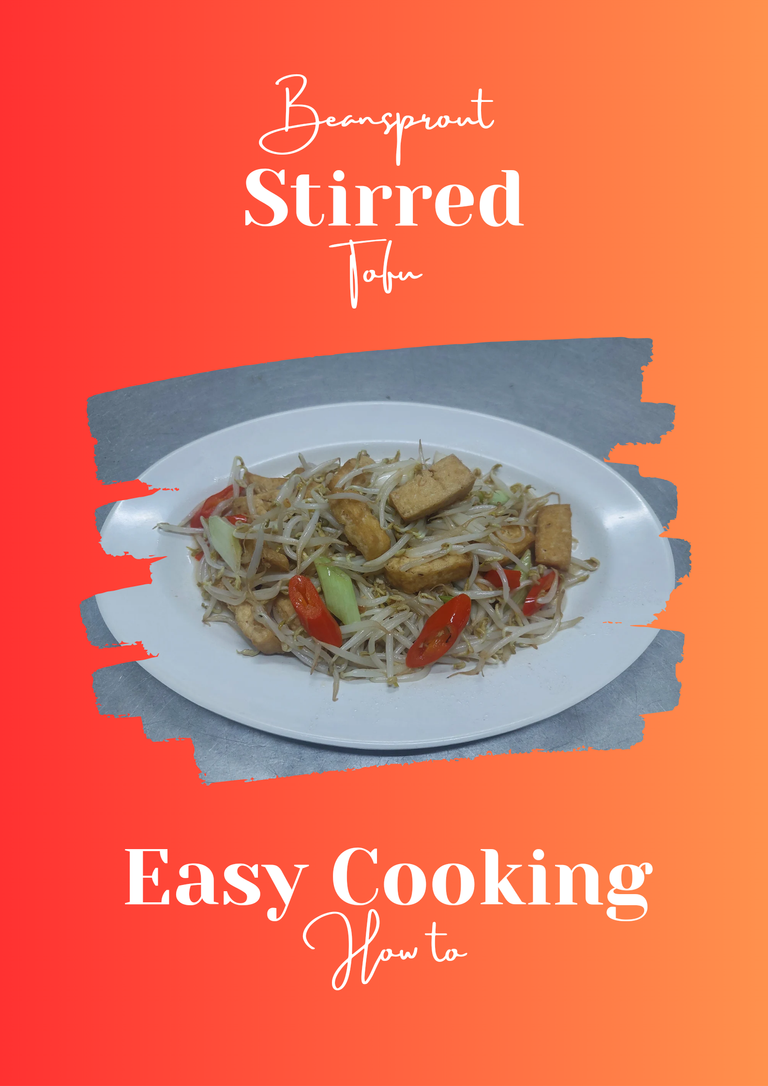 ---
Hello, friends especially foodies!
---
Last Saturday I had some free times at home, so I tried to make a simple vegan friendly dish, beansprout stirred tofu. It was easy to cook and anyone could make it. Now let's get started!
---
What I needed:
---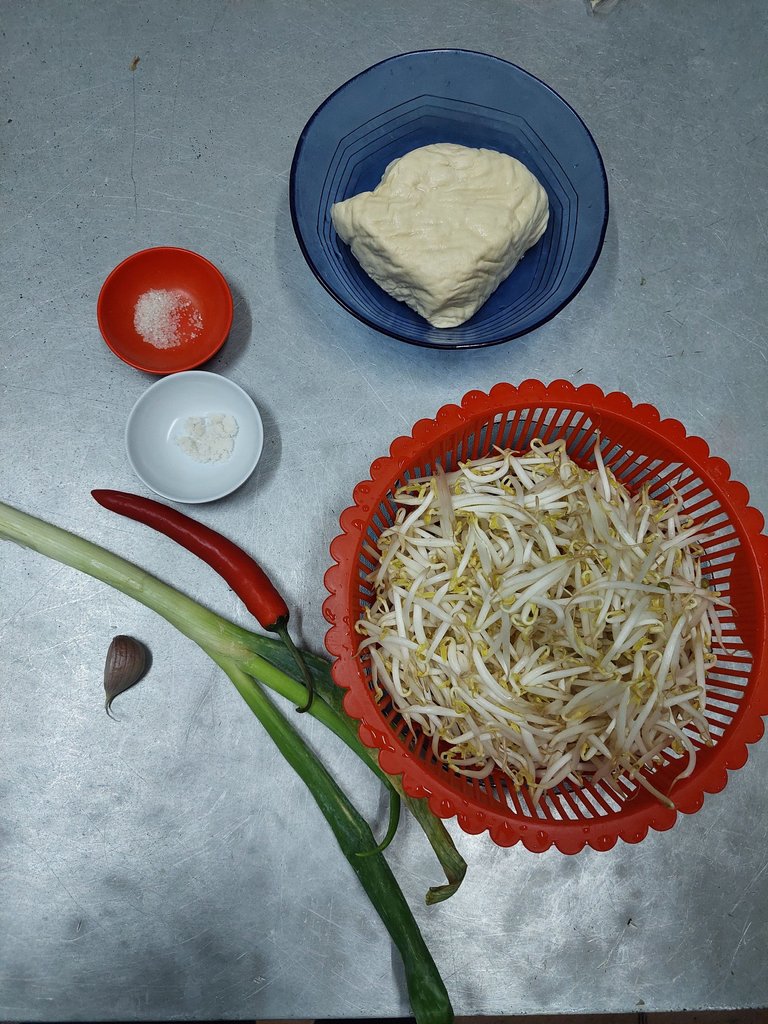 Beansprouts
A tofu, cut it with around 2 cm width and 1 cm length and height
A piece of garlic, chopped
A leek, cut
1 piece large red chilli
Oil to fry and stirred
Salt
Sugar
Water
---
How I process them:
---
Cut the tofu, in 2x1x1 cm size.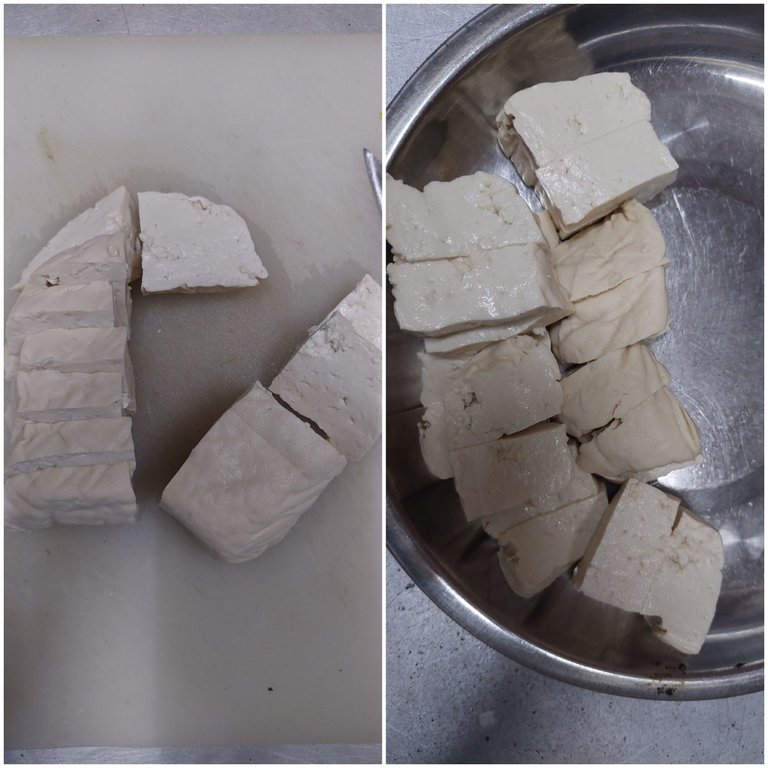 ---
Chopped the garlic.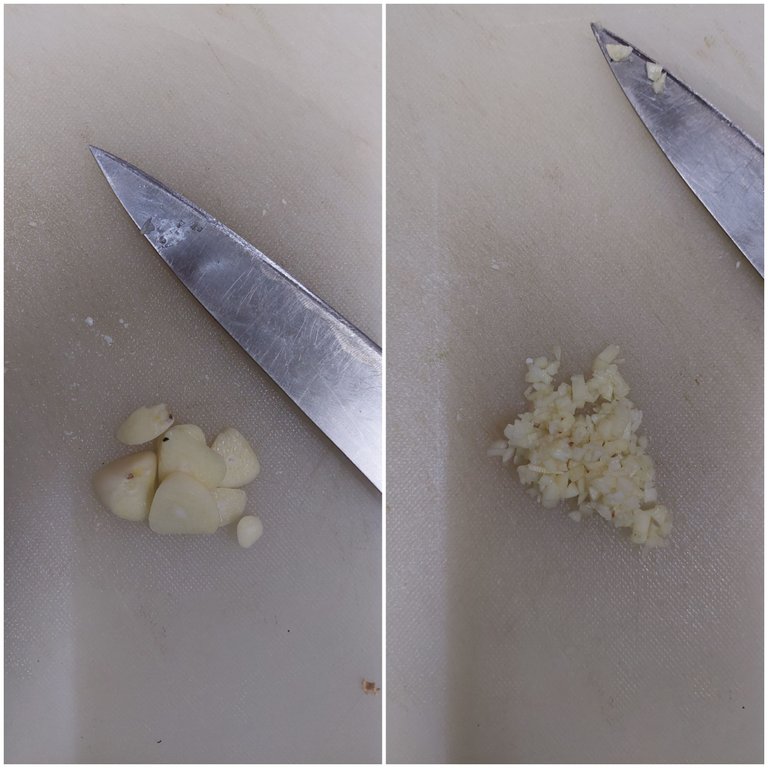 ---
Cut the leek.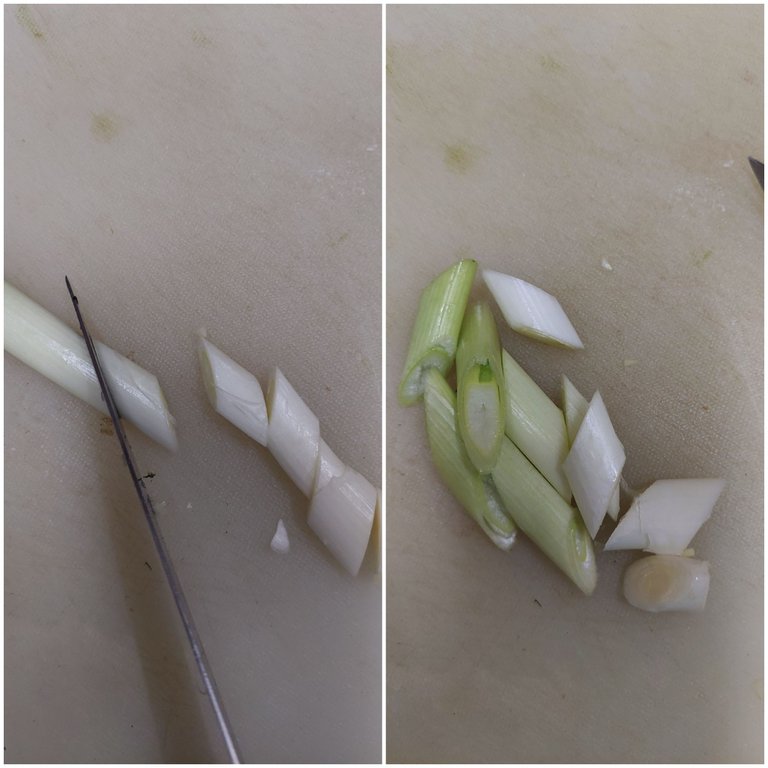 ---
Cut the chilli.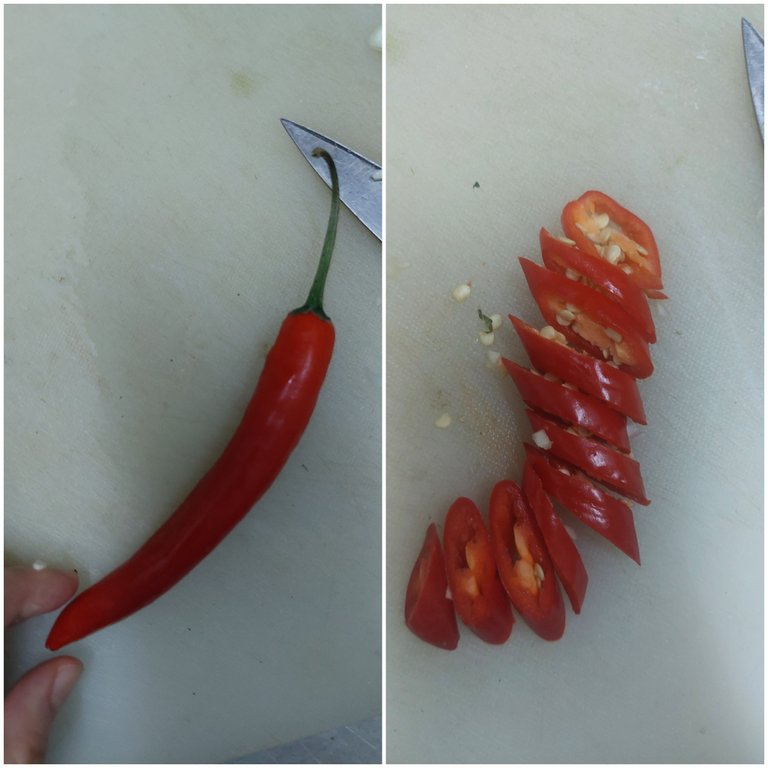 ---
Heated the oil then fried the tofu, until it well fried, then put it away from the oil.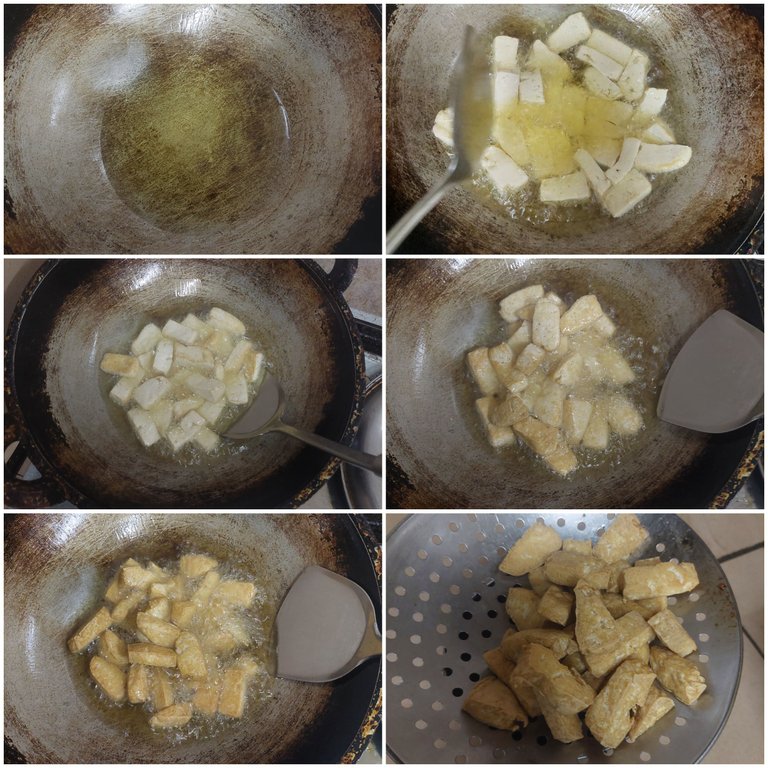 ---
First, heated the oil then put the garlic, stirred. Until it smelled so good then put the chilli to it. Then put the beansprout, stirred well. After that also put the tofu.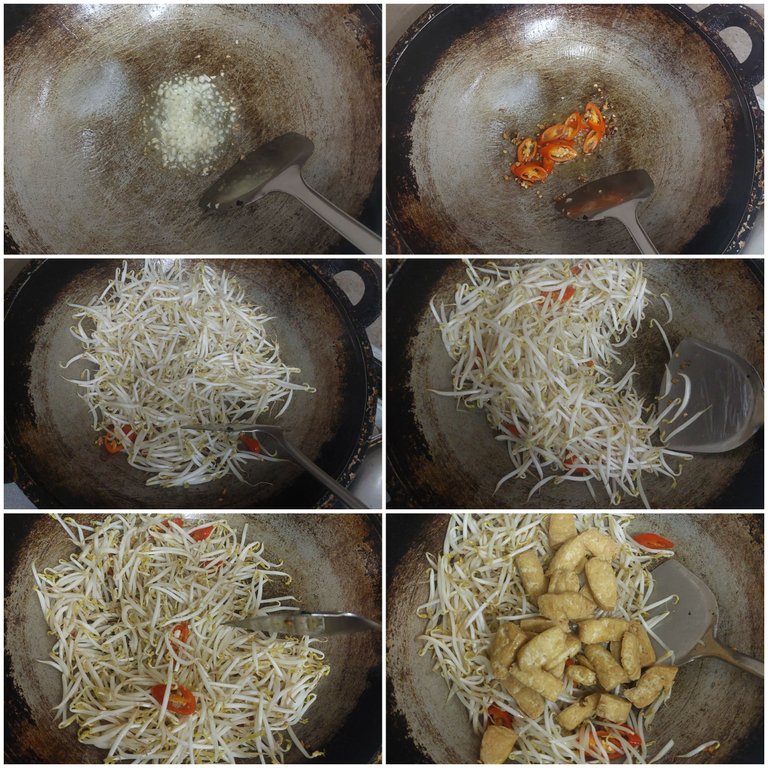 ---
After that, I put on the salt, sugar and leek.. Plus a bit of water to it. Stirred and waited until it well cooked.
---
This is it, Beansprout stirred Tofu.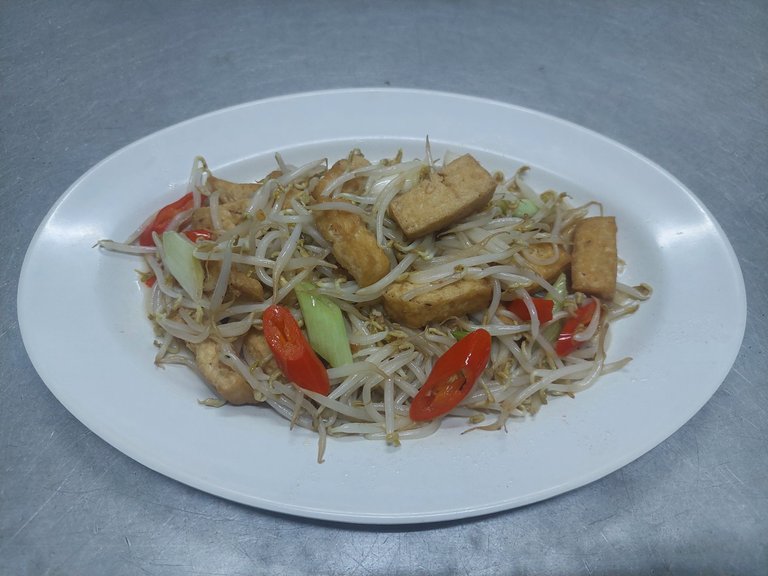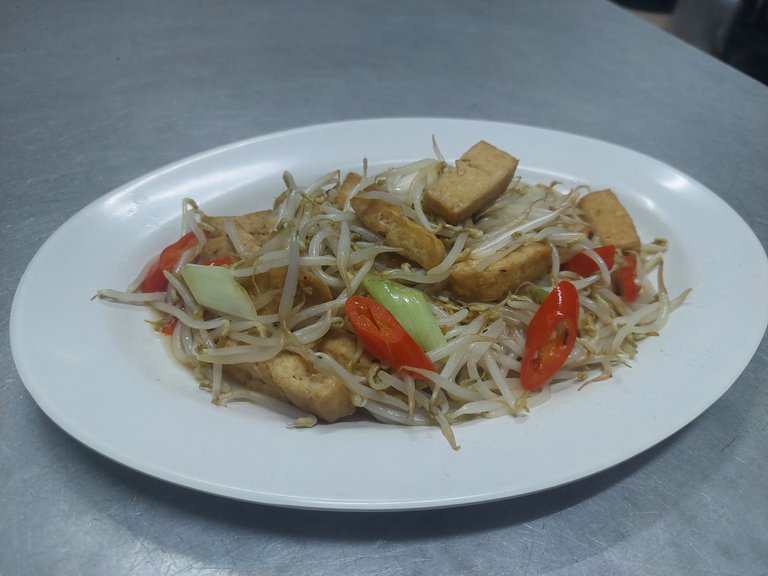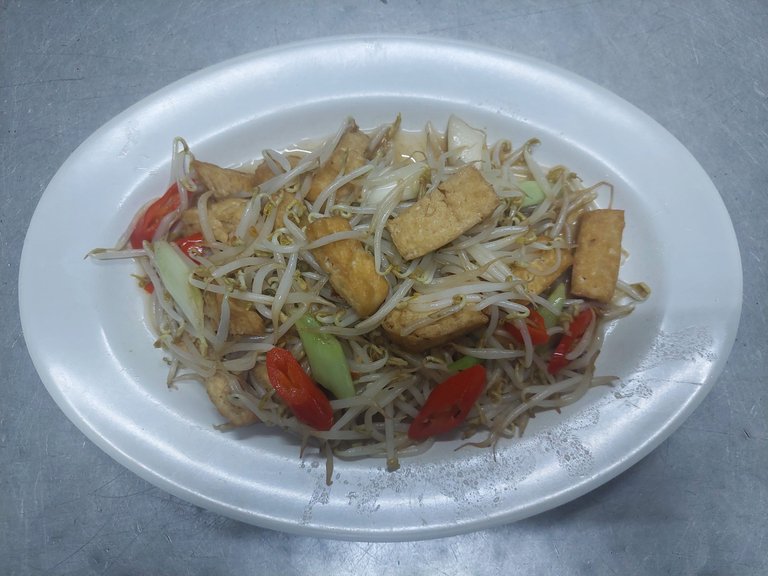 It had some flavours like savory, sweet and also a bit spicy. The tofu had a bit crunchy texture with smooth texture inside. The beansprouts were a bit crunchy but soft. Come and try this same easy peasy recipe at home!
---
Thanks for having me, if you enjoy it, upvote, reblog, follow me and stay tuned!
---
---
A bite about the author
---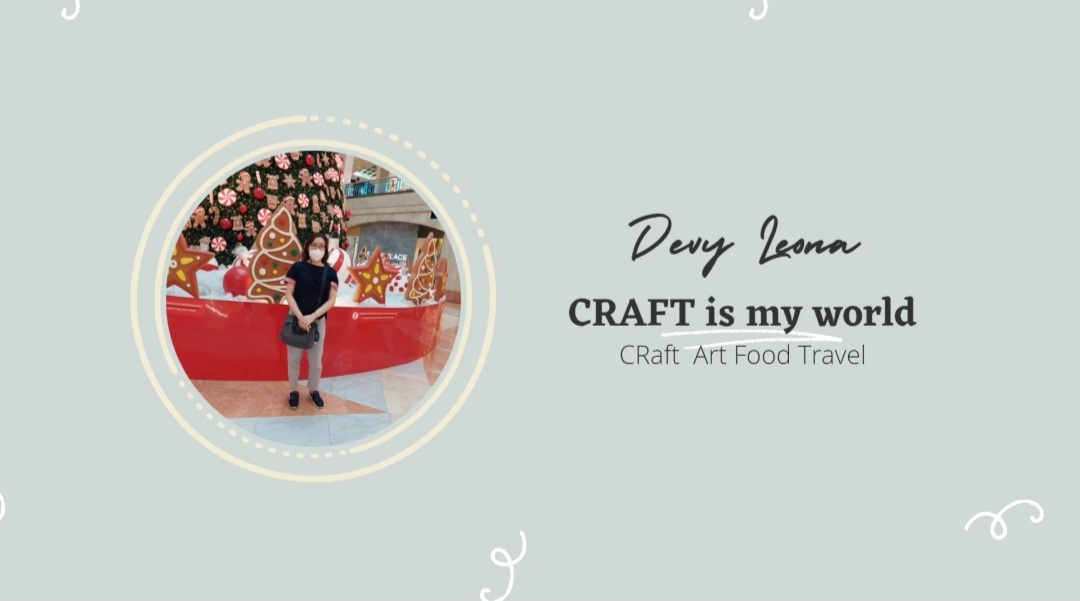 ---
---