Testing 3 beers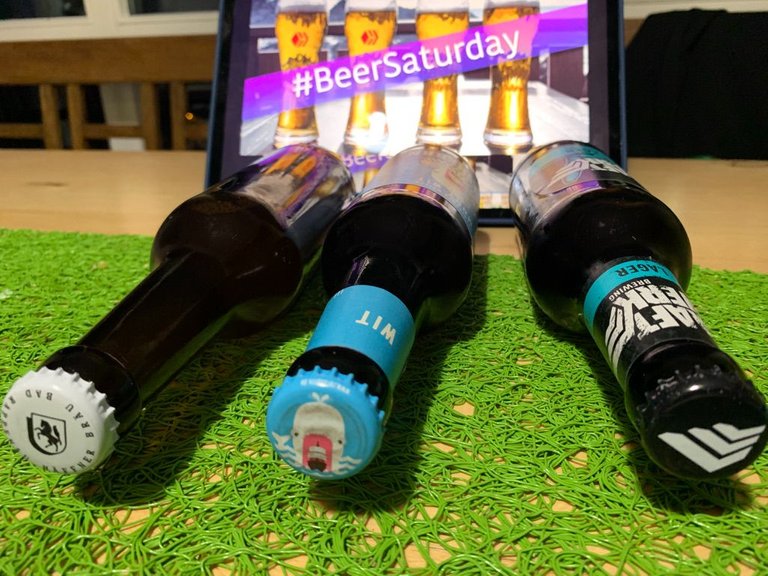 Yes, I have to test all 3 beers for the fun. The interesting part: all this nice beers are made in Germany and this shows us again, that the market is way more open for different tastes.

Hey Hive Family
enjoy the weekend
and have a nice beer
or a few...

---
3 in a row
This weekend I have to work myself through
Hopfenstopfer
Moby Wit
Craftwerk Lager
---
The bottle caps
This artwork is so different like the total different taste of this 3 ones

---
3 different German beer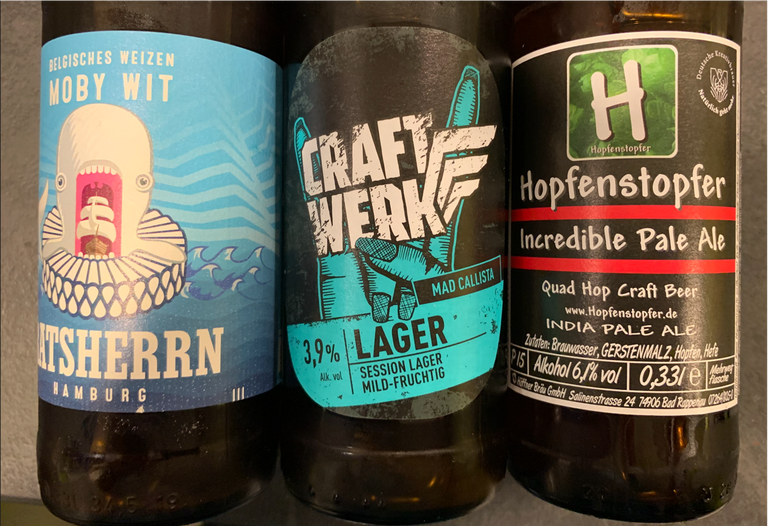 Hopfenstopfer
A incredibly good India Pale Ale with wonderful fruit aromas, a pronounced bitterness and a pleasant malt body.
Malt: Pilsner, Vienna, and caramel malt
Original wort: approx. 15,5%
Hops: Cascade, Sapphire, Taurus, Amarillo
Bitterness: 55 IBU - Alcohol: 6.1% vol.
Contains barley malt
Moby Wit
This version of the popular Belgian brew specialty comes from an unusual yeast strain and gives the Wit a fruity, peppery aroma. Don't worry the Wit is not a pepper sack! Spicy coriander seeds, fruity-fresh orange peel and sweet, small chamomile flowers emphasize the taste of summer from Belgium. An absolutely refreshing drinking experience!
Made by Ratsherren Hamburg
Craftwerk Lager
The Craftwerk Mad Callista delights with its fruity mild taste at 3.9% vol. Brewed with the aroma hop Callista, the bottom-fermented Session Lager is reminiscent of tropical fruits such as passion fruit, which are complemented by aromas of purple gooseberry - a real taste experience with wild character.
Btw. this is made by well known German brand Bitburger
---
This 3 different Germans...
... I love to see that more and more different taste comes into the German Pils domination world. 3 good examples worth testing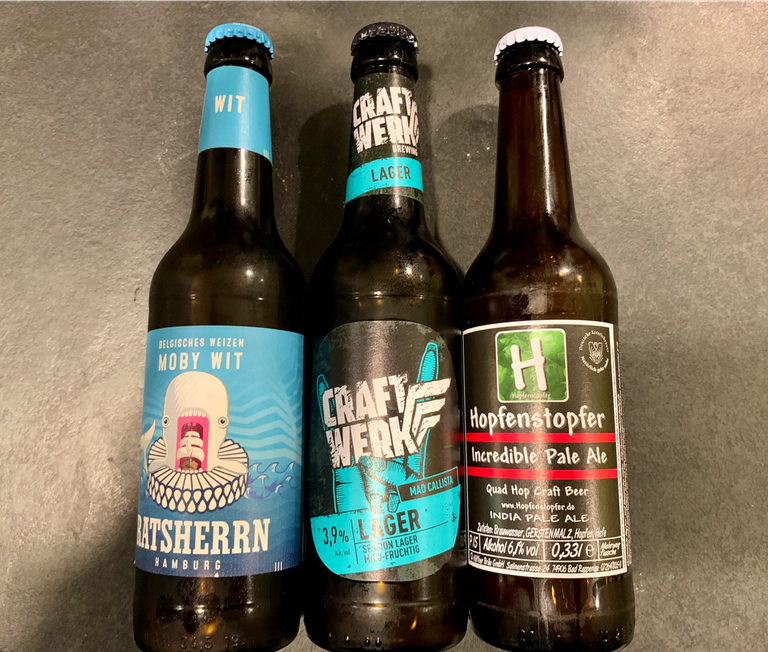 ---

Have a great day everybody
and let us travel the world again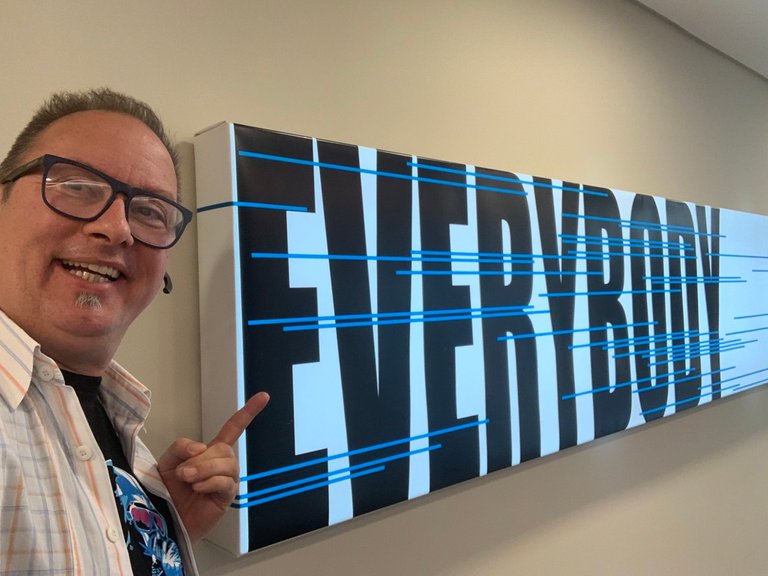 pic by @detlev
---

Enjoy the #BeerSaturday
have 3 pics and a story
around beer - and go!
---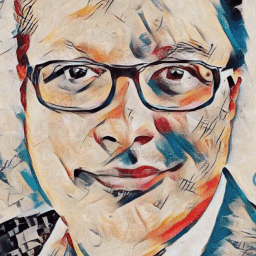 @Detlev loves HIVE
---
---