Chainsaw, Halloween and Mondo Verde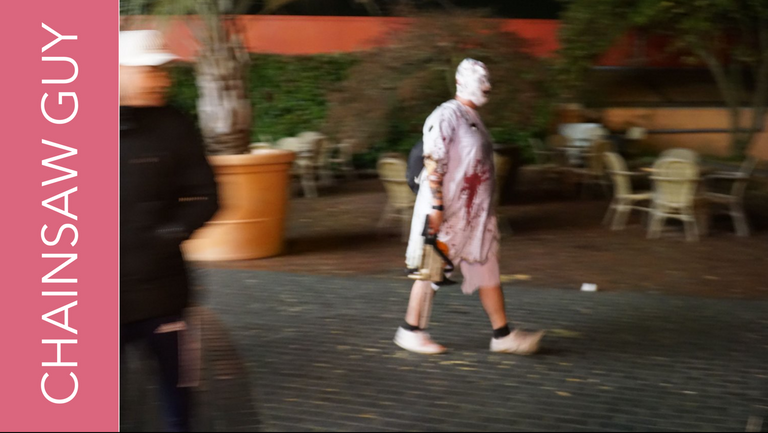 Picture by @detlev
A Halloween spectacle
Each year the "Mondo Verde" park - in the south of the Netherlands close to Heerlen - turns into a Halloween spectacle for Kids and even for adults.


Picture by the-villains.nl
---

Hey Hive Family
let us celebrate #Halloween

---
The lighted landscape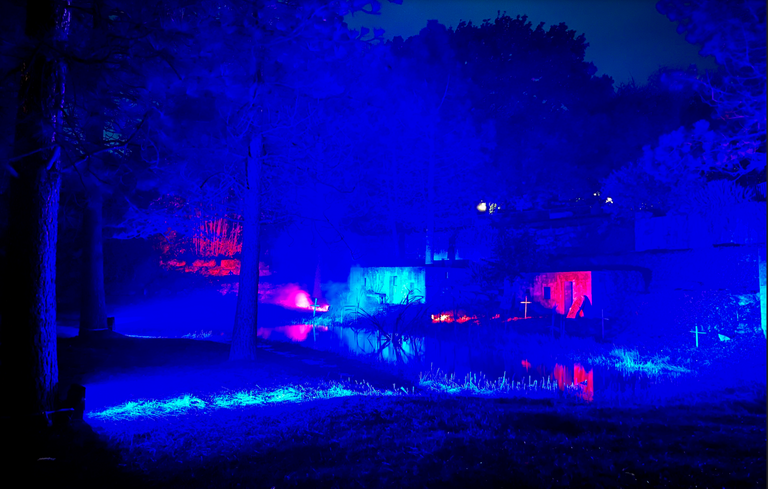 Picture by @detlev
---
Kids are running away
The actor was sneaking around at the park and the kids wend mad while the chainsaw guy, whenever he see fearful kids - start running behind them.
Even many adults act like this and try to escape.
"It was so much fun to watch this scene but due the dark surrounding I had my issues to take pictures."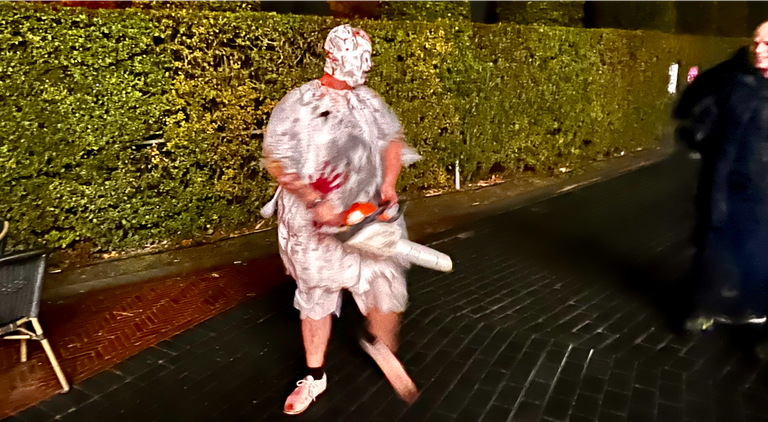 Picture by @detlev
---
The Texas Chainsaw Massacre
This guy got his inspiration from the movie "Texas Chainsaw Massacre" and this might be a cool movie to watch for your halloween evenings.
---
Wonderful actors
This guy was driving around with his little bike and had so much fun to join some pics with all the visitors who asked for.
Twilight Fantasy Productions is an event agency in Zuid Limburg (NL) specialized in Halloween/ Fantasy/ Steampunk events and theme parties.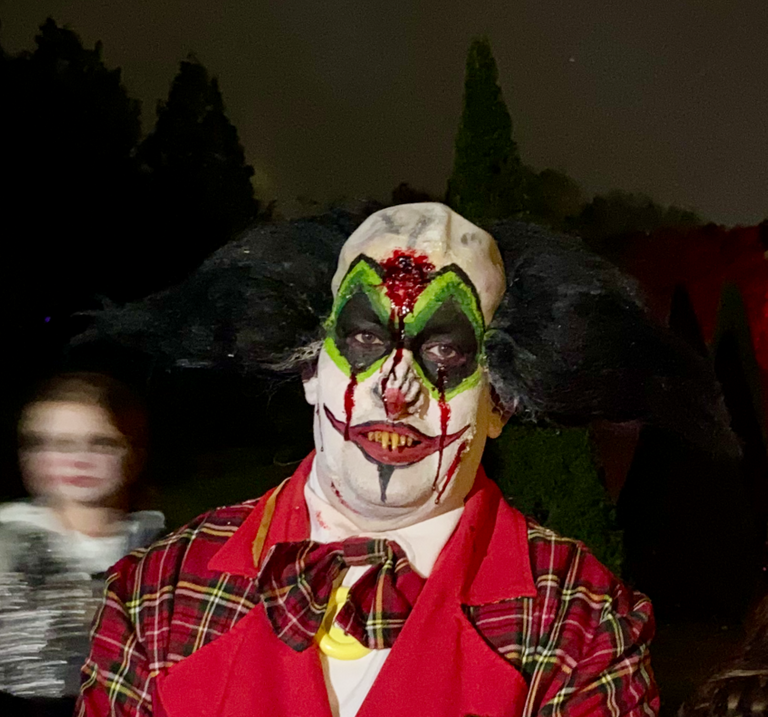 Picture by @detlev
---
How to find Mondo Verde
Yeah, have look to my #Pinmapple map to find that place and enjoy the #Haveyoubeenhere community on hive to find other damn cool places to visit


Picture by @pinmapple and Google maps
---
More impressions from the event
Have a look to this videos to get a feeling about that place
Video by Der Abfalleimer
---
The Villians VI
Another nice video on youtube about the show from 2021 in Mondo Verde with the topic of "The Villians VI"
The Villains VI by KiT Vlogs
---
The team behind
Have a look to the website http://the-little-villains.nl/ to learn more about the people who made all this.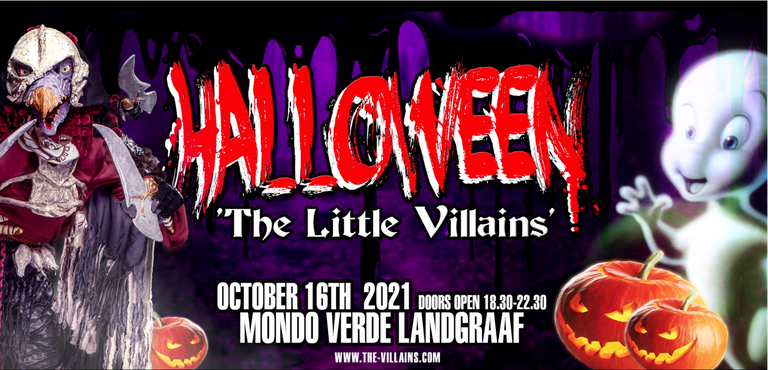 Picture by the-little-villains.nl
---
Fire breather
There are so many attractions like this guy who act as a "fire breather" at the entrance of the event. He was keen to get on pictures and he know that this fire and his face looks damn cool.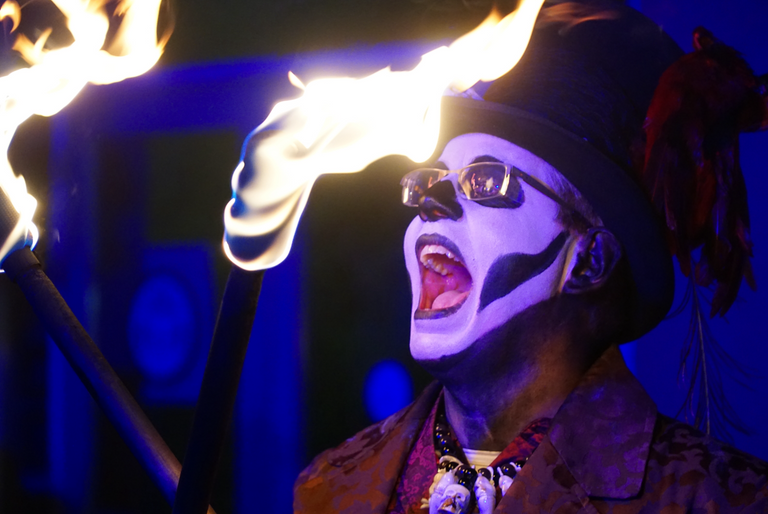 Picture by @detlev
---

Have a great day everybody
and let us travel the world again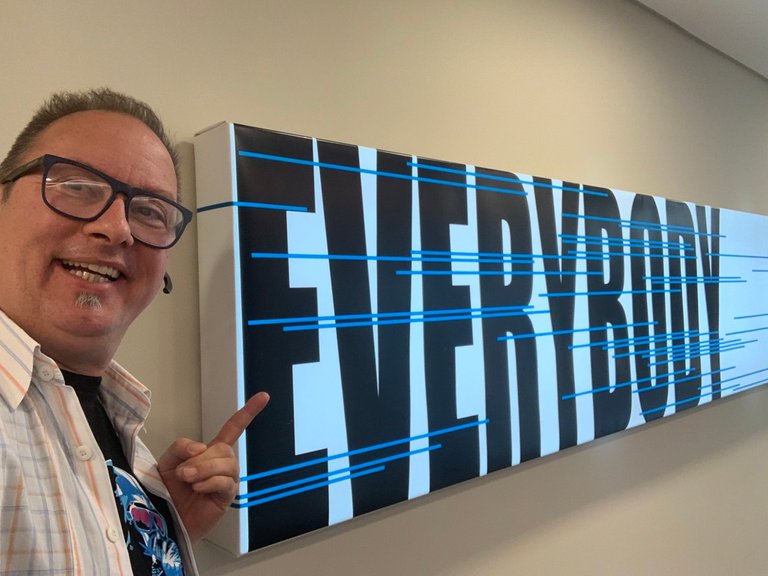 pic by @detlev
---

Enjoy the #BeerSaturday
have 3 pics and a story
around beer - and go!
---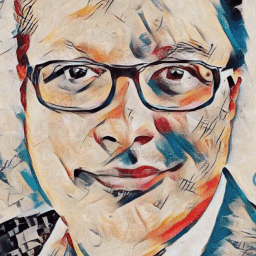 @Detlev loves HIVE
---
---