Micro-Garden from the paper bag

For 2-3 years in a row, I have been trying to plant cacti and succulents from a bag with seeds. They are very cheap, about half a euro and I like that I don't know what will grow. But each time unsuccessfully.
This time I decided to try another way. I used to pour the seeds into a wide pot with cacti mix, but this time I put the seeds on a moist napkin and cotton under it. After two or three days the seeds begin to germinate. Yeeee.
Too early for yeeee.
I decided to plant it in the same pot right away. I tried to separate the seeds from the napkin, but I was afraid of damaging it. I tore the napkin into smaller pieces and placed it on the surface. I also covered some parts with cactus soil. We'll see what works better.
Here is a photo. These plants are barely 1-2 mm. The first photo shows a mini-succulent attached to a napkin.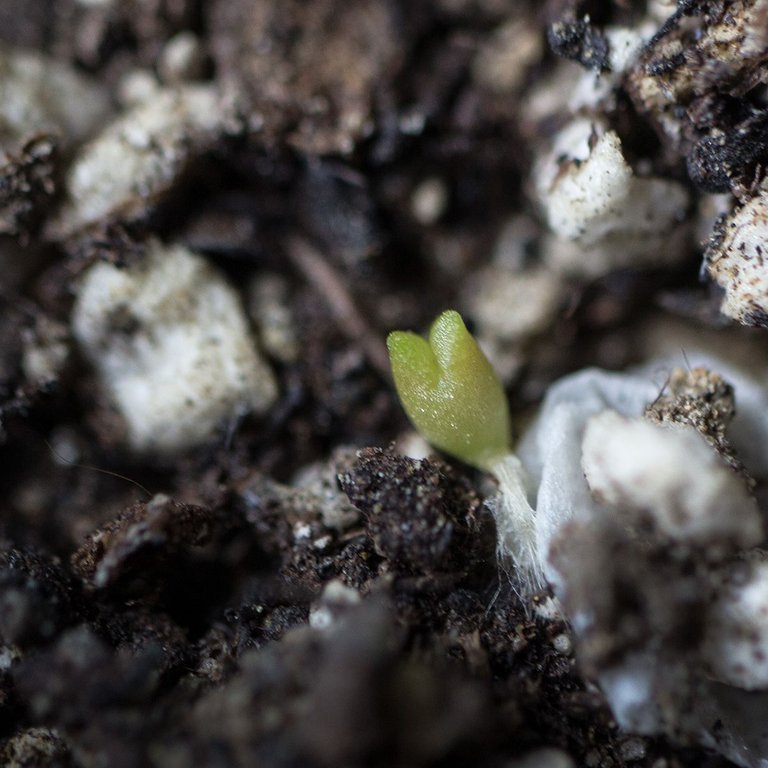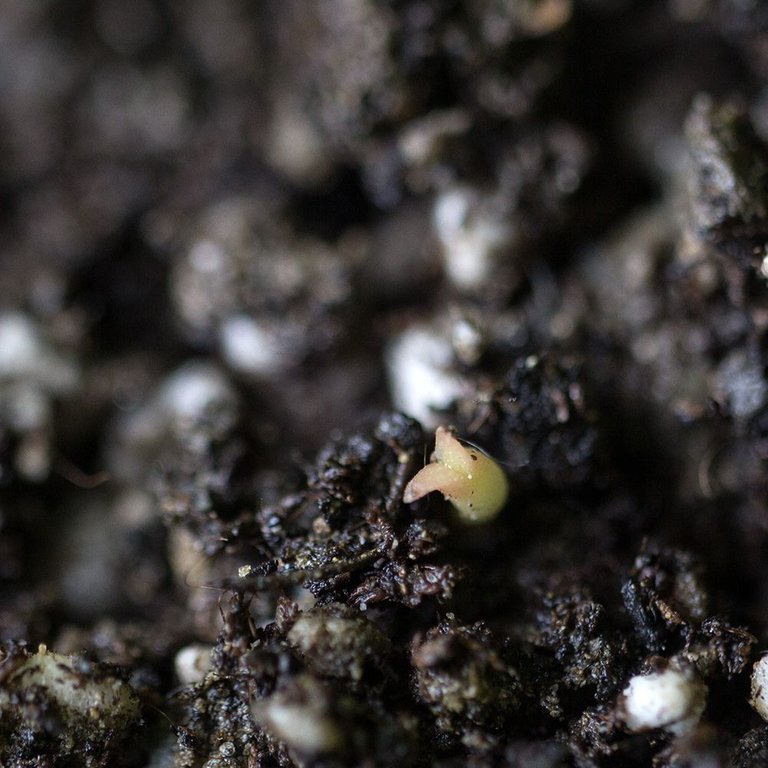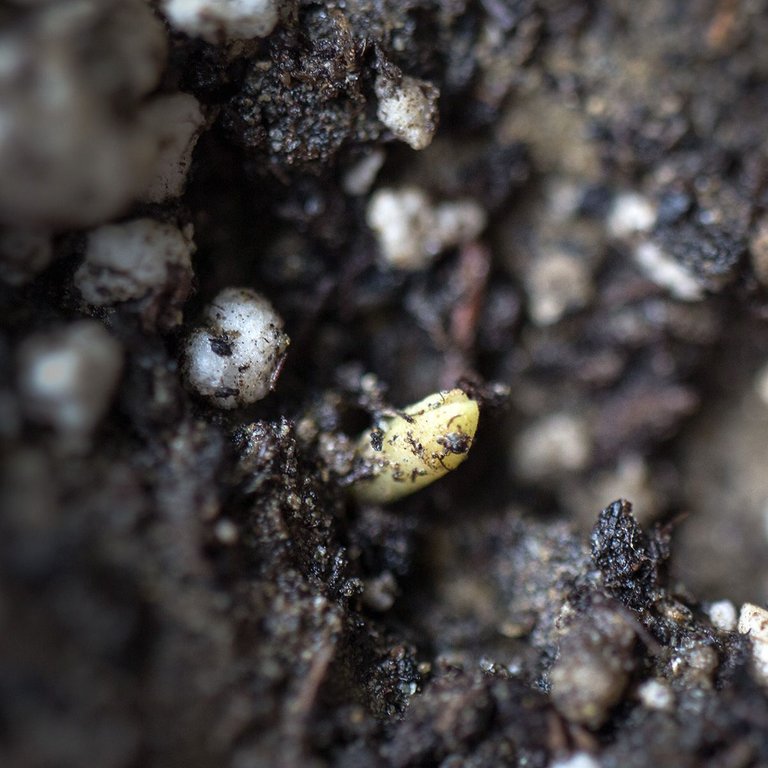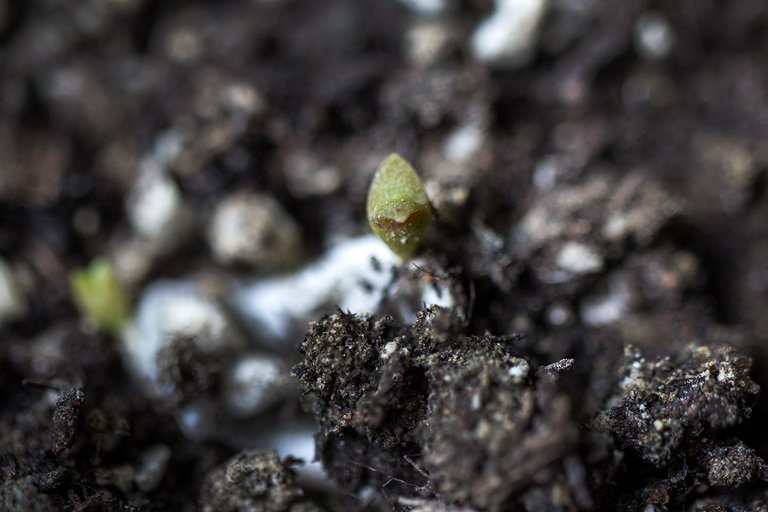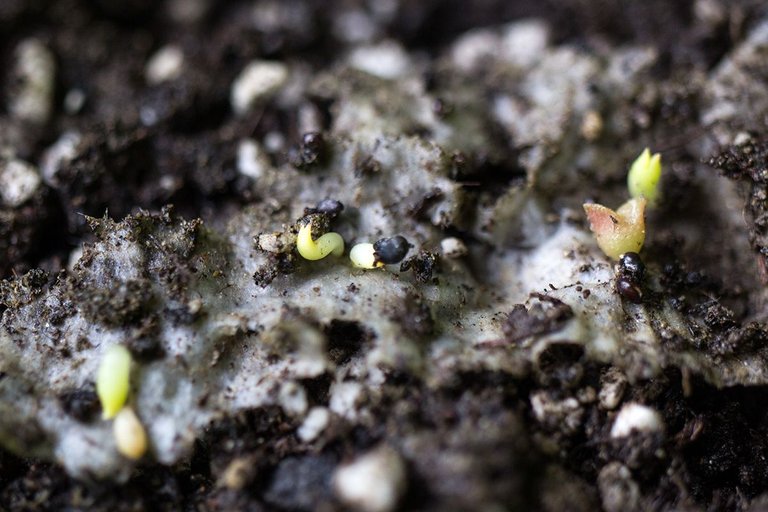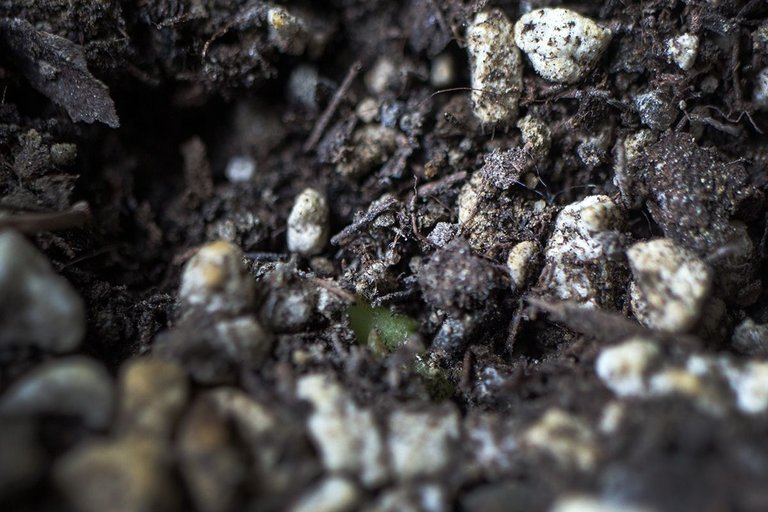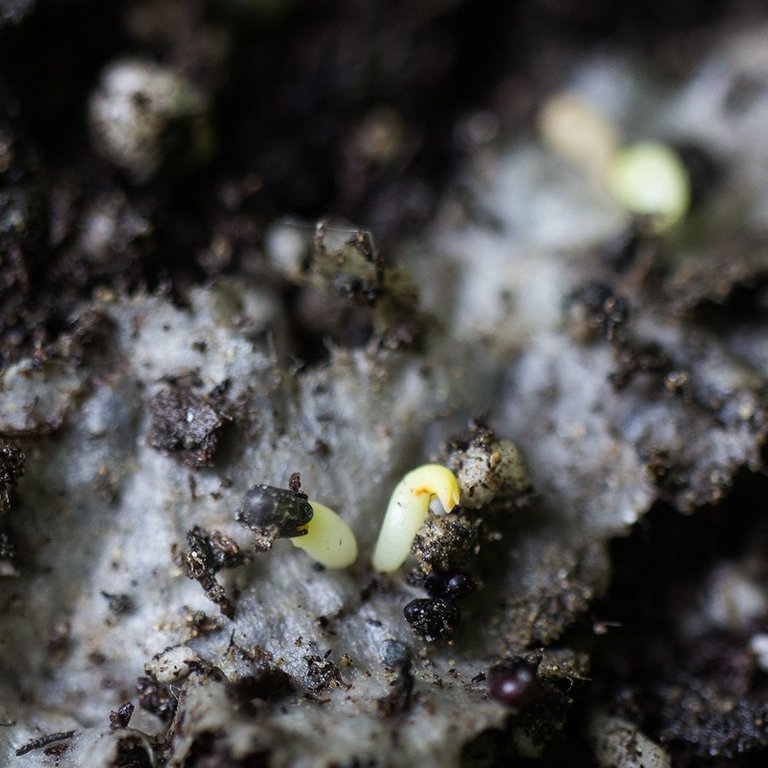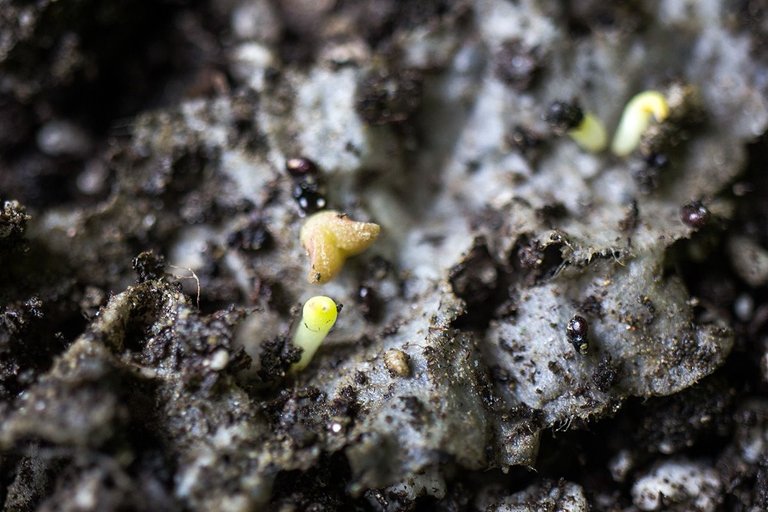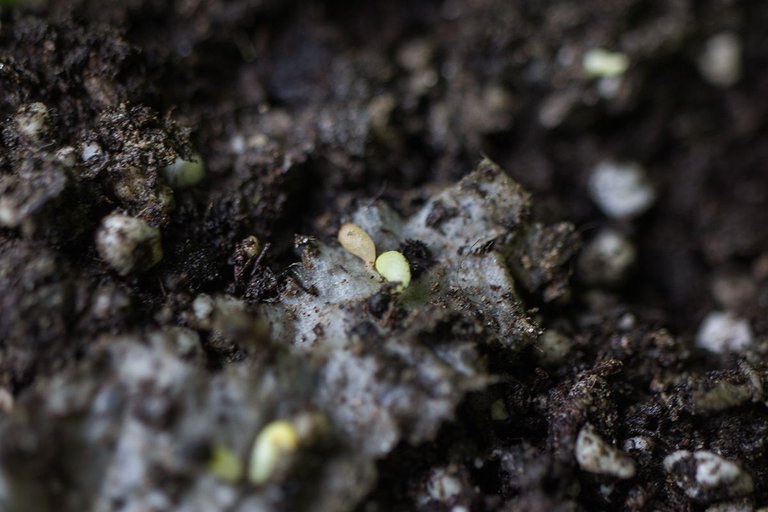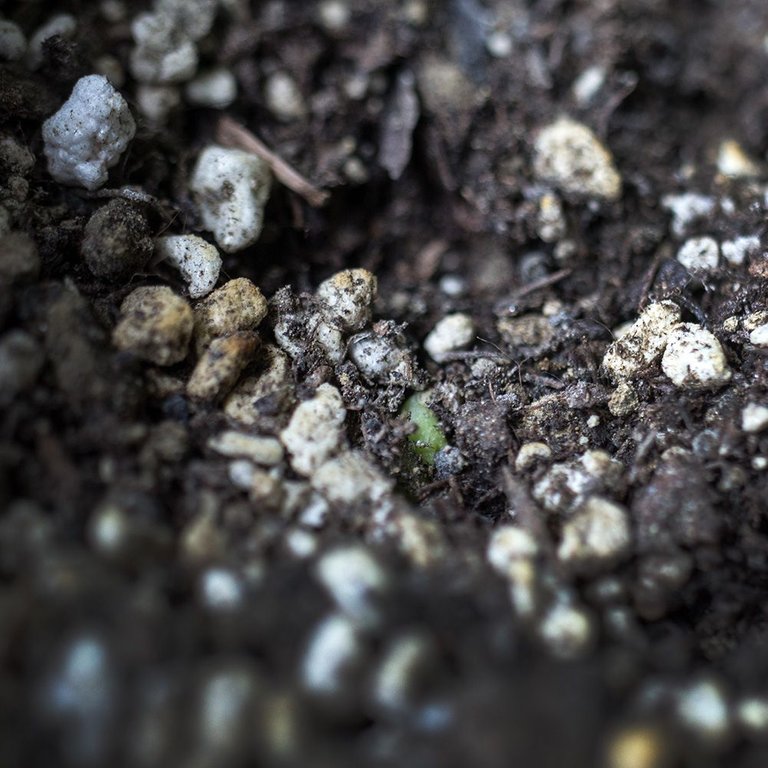 In the same pot is saved Echeveria from last year. It has grown a little:) :)
https://peakd.com/hive-183841/@desro/looks-like-i-made-it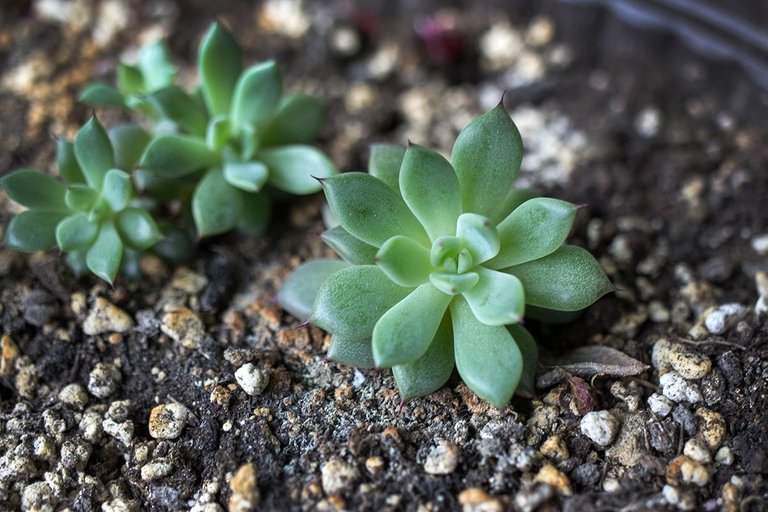 Like with succulents, I have been trying to plant mint from the bag for years.
Now I have a micro-garden in the lid of a coffee cup. This is a geranium petal. Compare the size.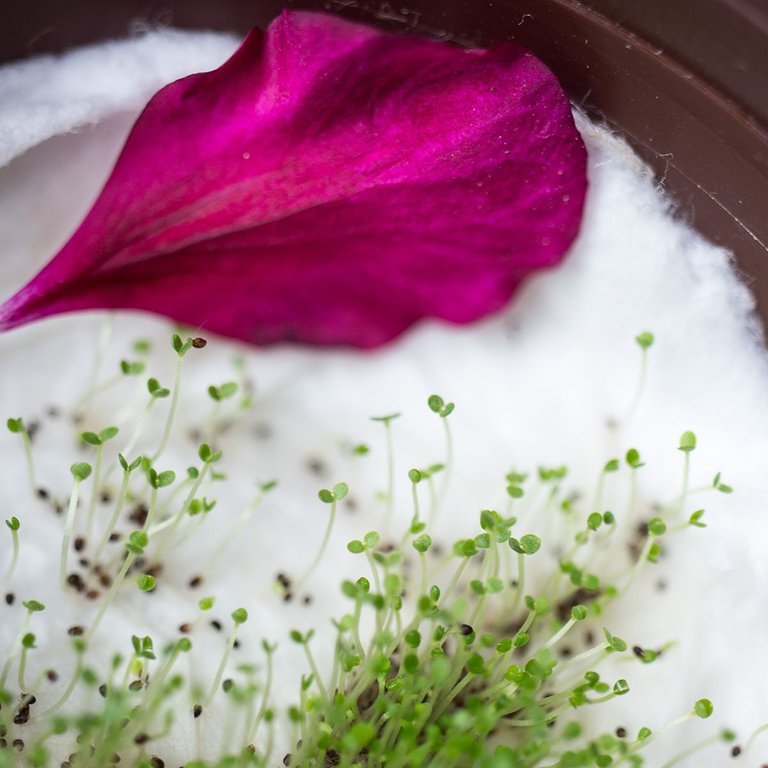 camera: Canon EOS 60D
lens: Canon EF-S 35mm f/2.8 Macro IS STM
---
Some people use words, others use light to say what they feel.
Photos by @desro - ©RominaM*
---
---