Y así fue mi primera experiencia viajando en mi carro
Desde que compré mi carro nunca he salido de la ciudad, básicamente porque cuando lo compré no sabia conducir y tuve que aprender solo y aunque tengo que admitir que no fue tan difícil como la esperaba en cierta forma me generó un poco de miedo atreverme a "experimentar" y salir de mi zona de confort es decir, lo lugares a los que ya estaba acostumbrado frecuentar, poco a poco fui aumentando ese rango de distancia que recorría en mi carro hasta que hoy por fin decidí realizar algo "extremo" por así decirlo, aprovechando que tenia el tanque full de gasolina le dije a mi novia para visitar el pueblo donde crecí, pasear un poco y visitar a mi abuela ya que teníamos meses sin ir y de regreso pasar visitando a mi hermana que vive en otra ciudad, en total serian una hora y media de viaje hasta el pueblo y otra media hora para visitar a mi hermana.
Since I bought my car I have never left the city, basically because when I bought it I didn't know how to drive and I had to learn on my own and although I have to admit that it wasn't as difficult as I expected, in a way it made me a little afraid to dare to " experiment" and get out of my comfort zone, that is, the places I was already used to frequenting, little by little I increased the range of distance I traveled in my car until today I finally decided to do something "extreme" so to speak. Taking advantage of the fact that I had a full tank of gasoline, I told my girlfriend to visit the town where I grew up, walk a little and visit my grandmother since we had not gone for months and on the way back visit my sister who lives in another city, in In total it would be an hour and a half trip to the town and another half hour to visit my sister.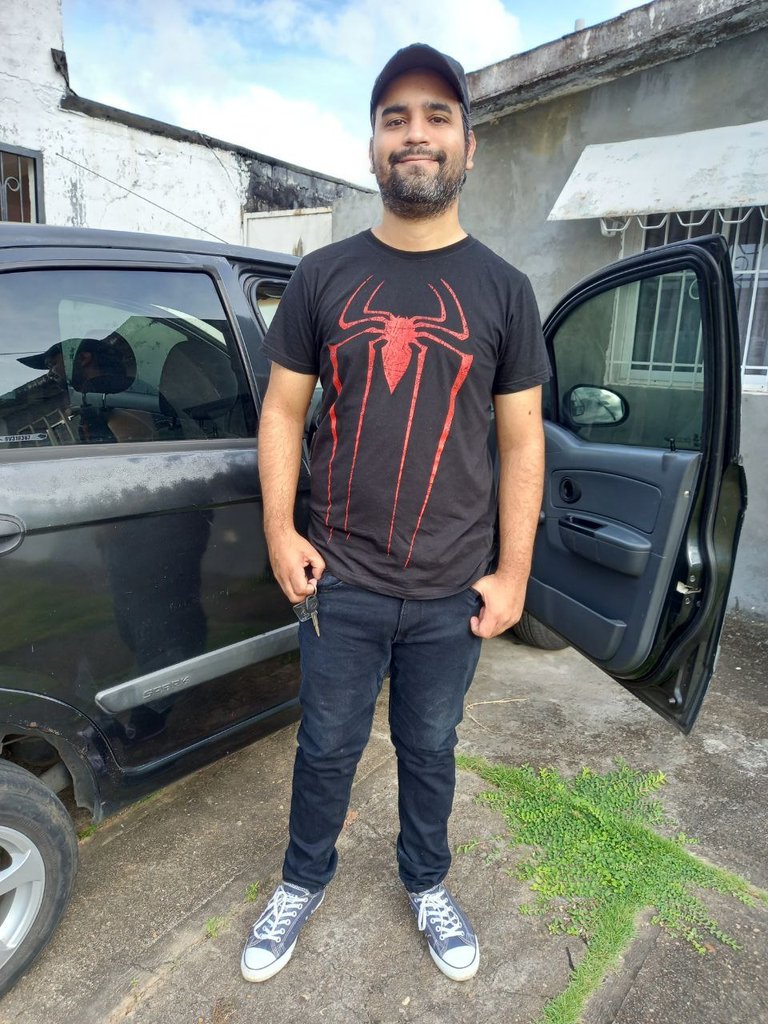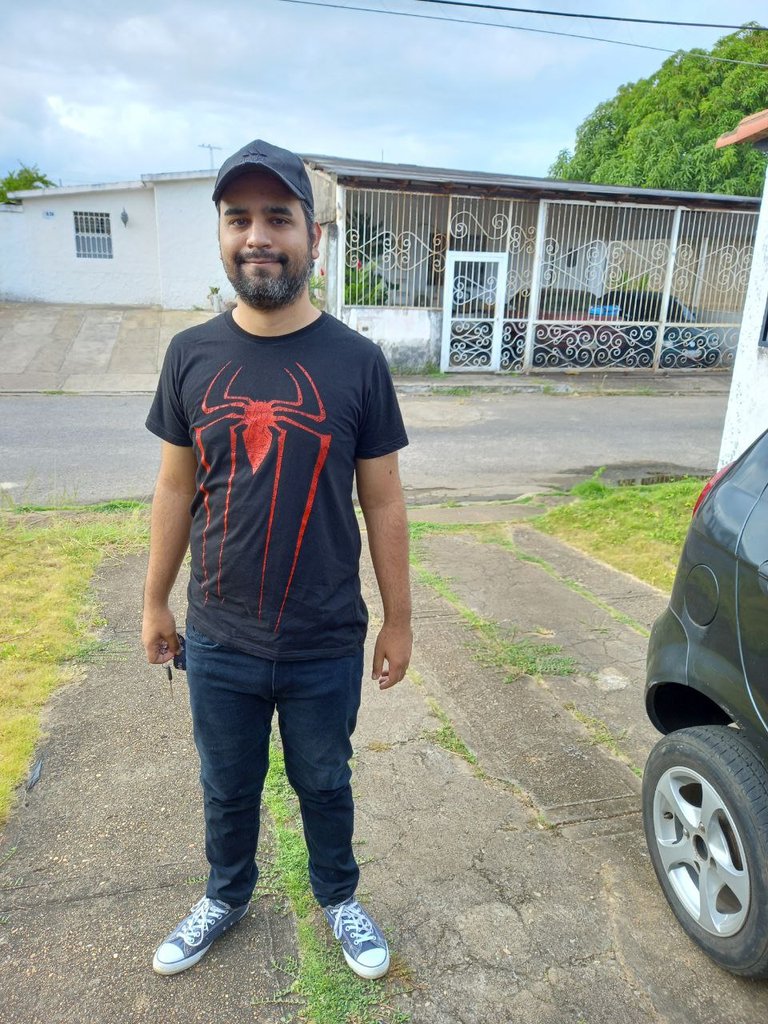 El día comenzó normal, nos despertamos temprano y lo primero que hice fue ir a chequearle el agua, el aceite, la batería y los cauchos al carro, no quería que mi primer "viaje" terminase convertido en un problema por alguna falla del carro, una vez comprobé que todo estaba en orden y que estábamos listos para partir, encendí el carro y me propuse a emprender mi pequeña aventura, debo admitir que mis nervios estaban un poco altos, pero bueno, ya estaba decidido y no quería echarme para atrás.
The day started out normal, we woke up early and the first thing I did was go check the water, oil, battery and tires on the car, I didn't want my first "trip" to end up becoming a problem due to some car failure, Once I checked that everything was in order and that we were ready to leave, I started the car and decided to embark on my little adventure. I must admit that my nerves were a little high, but hey, I had already decided and I didn't want to back out.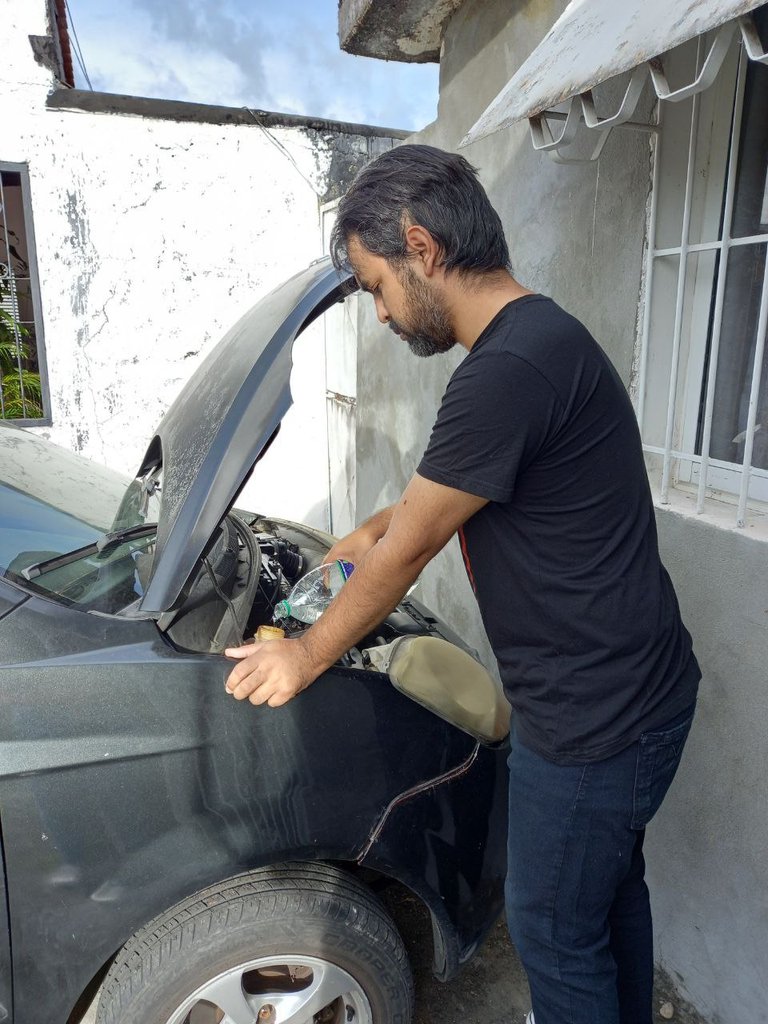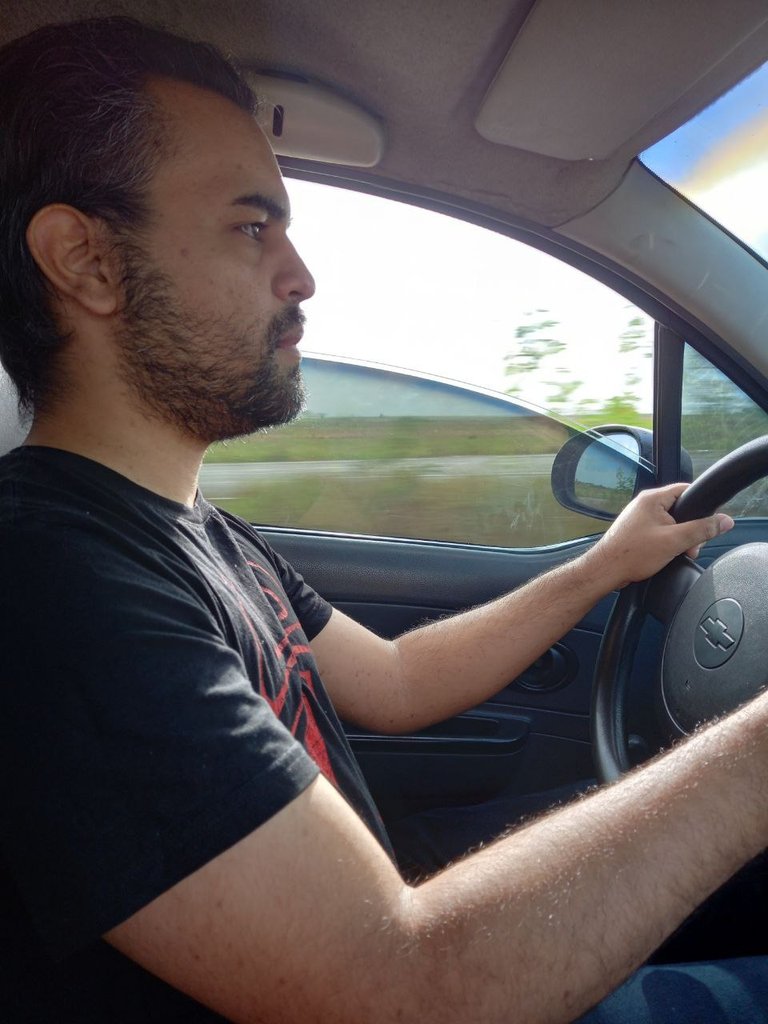 El camino estuvo suave, habían muchos carros puesto que era temprano pero todo normal, aproveche que por primera vez había estado en una autopista nacional y metí la quinta velocidad, anteriormente ya lo había hecho varias veces pero no por un tiempo tan prolongado solo en pocas ocasiones y me momentos muy puntuales, al final el viaje se me hizo un poco corto, tal vez porque en realidad disfruté mucho el trayecto.
The road was smooth, there were many cars since it was early but everything was normal, I took advantage of the fact that for the first time I had been on a national highway and I put it in fifth gear, I had previously done it several times but not for such a long time, only in a few occasions and very specific moments, in the end the trip seemed a little short, perhaps because I actually enjoyed the journey a lot.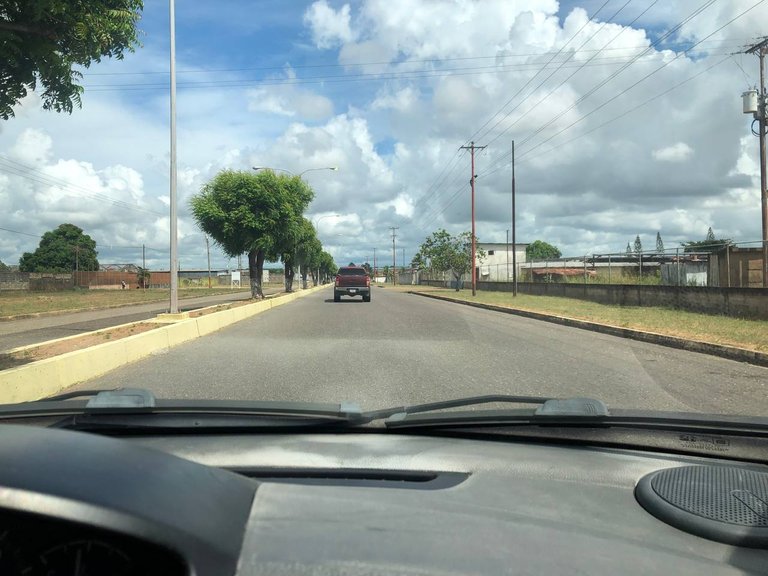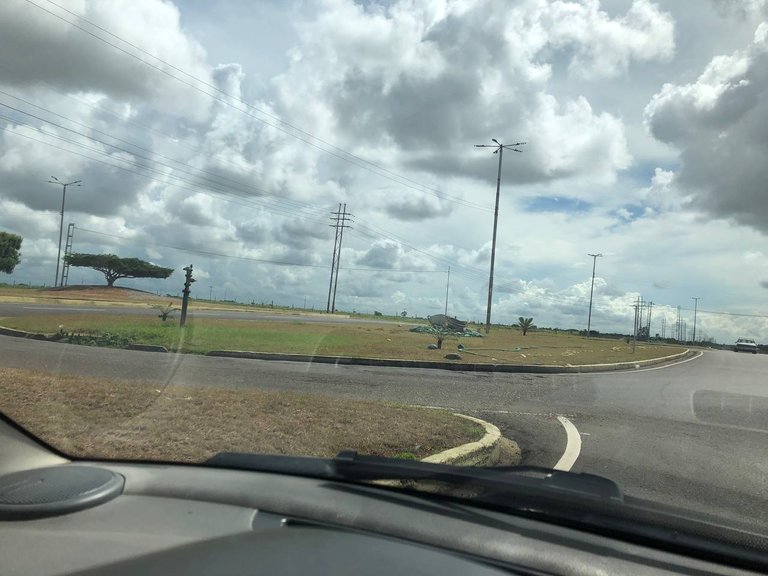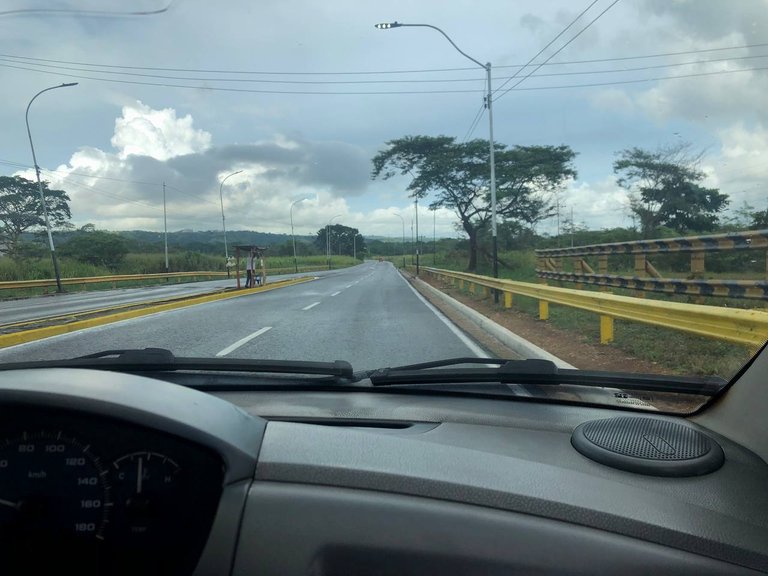 Una vez llegué a mi pueblito lo primero que hice fue pasear por todos lados, el pueblo ha cambiado mucho desde que me mudé y aunque en algunos aspectos se ve deteriorado también se logra observar un avance en cuando infraestructura, lo siguiente que hice fue visitar a mi abuela, ella estaba muy sorprendida por verme ya que yo no le había avisado que iba a visitarla, nos sentamos un rato y bebimos café mientras nos contábamos algunos cuentos, después de algunas horas con mi abuela decidí retomar el camino pero esta vez para visitar a mi hermana.
Once I arrived in my little town, the first thing I did was walk around, the town has changed a lot since I moved and although in some aspects it looks deteriorated, there is also progress in the infrastructure, the next thing I did was visit my grandmother, she was very surprised to see me since I had not told her that I was going to visit her, we sat for a while and drank coffee while we told each other some stories, after a few hours with my grandmother I decided to get back on the road but this time to visit to my sister.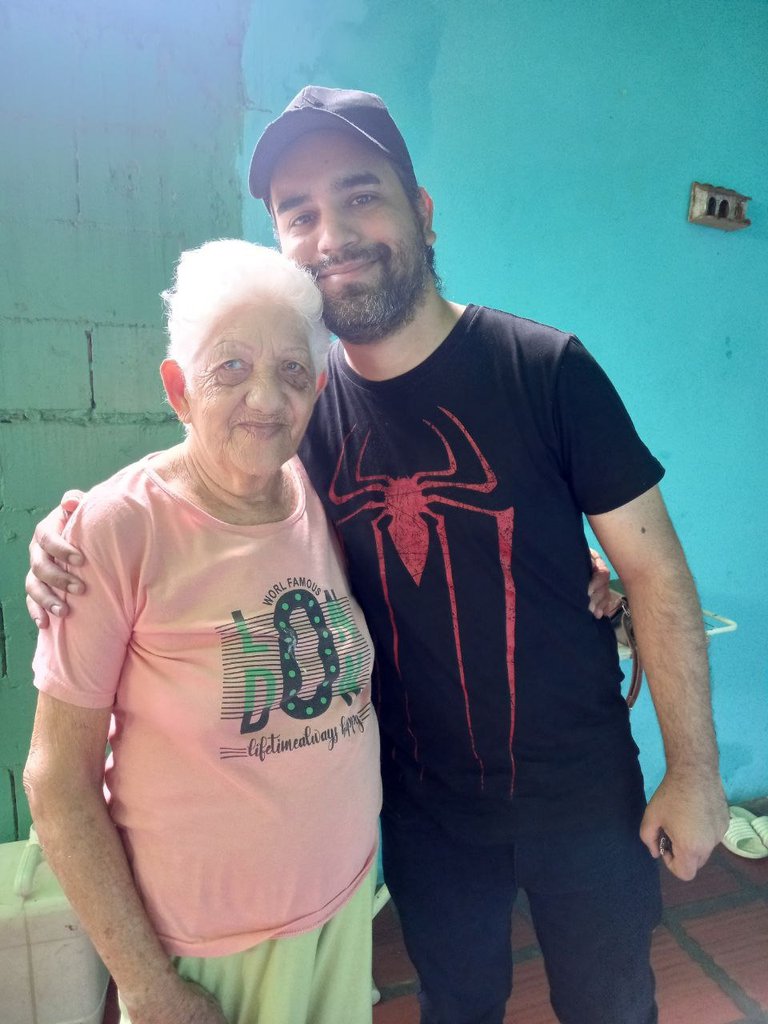 Llegar a casa de mi hermana no es muy difícil ella vive en plena vía nacional así que no hay que buscar mucho para localizar su casa, para ella también fue una sorpresa nuestra visita, realmente no lo avisamos a nadie que íbamos a salir, pero nos recibió muy bien, incluso nos hizo de comer y nos regalo algunas galletas, después de eso pude regresar a la ciudad muy feliz por el simple hecho de poder haber recorrido por primera vez tanta distancia en mi carro, para mi es un gran avance, de hecho por primera vez en mucho tiempo me sentía muy orgulloso de mi mismo.
Getting to my sister's house is not very difficult, she lives in the middle of the national highway so you don't have to look hard to locate her house, our visit was also a surprise for her, we didn't really tell anyone that we were going out, but we He received us very well, he even made us food and gave us some cookies. After that I was able to return to the city very happy for the simple fact of being able to travel such a distance in my car for the first time. For me it is a great advance, done for the first time in a long time I felt very proud of myself.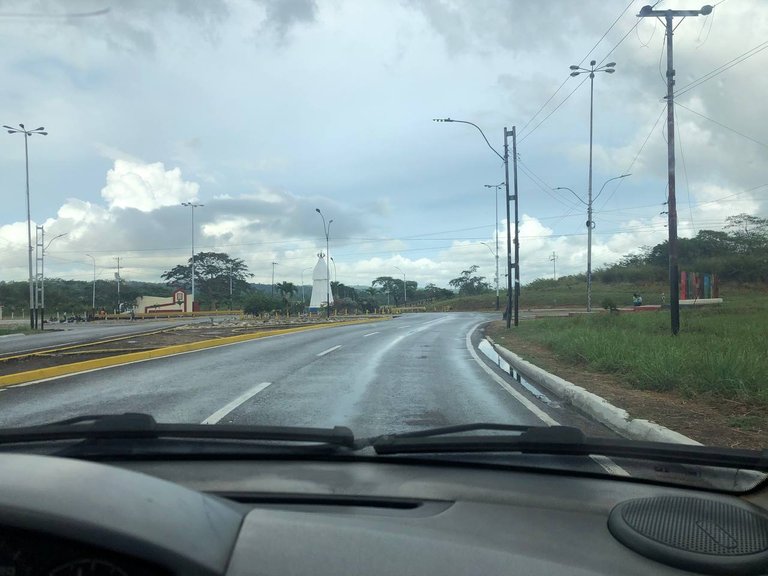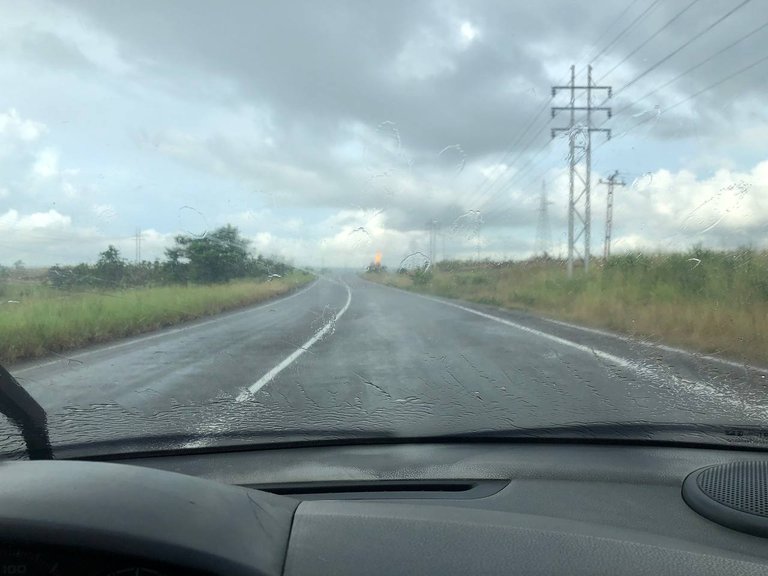 La mayoría de las fotos que mostré durante el post fueron capturadas en la carretera desde la vista del parabrisas, no podía detenerme o desviarme para capturar algunas fotos mas decentes, la verdad el trafico estaba un poco fuerte y no quería arriesgarme a detenerme en medio de tantos carros. Espero que les haya gustado esta pequeña anécdota, yo atesoraré las fotos con mucho cariño puesto que son las imágenes de mi primer viaje y aunque fue un destino relativamente corto, yo básicamente nunca había salido de los alrededores de mi casa.
Most of the photos I showed during the post were captured on the road from the view of the windshield, I couldn't stop or swerve to capture some more decent photos, the truth is the traffic was a bit heavy and I didn't want to risk stopping in the middle of so many cars. I hope you liked this little anecdote, I will treasure the photos with great affection since they are the images of my first trip and although it was a relatively short destination, I had basically never left the area around my house.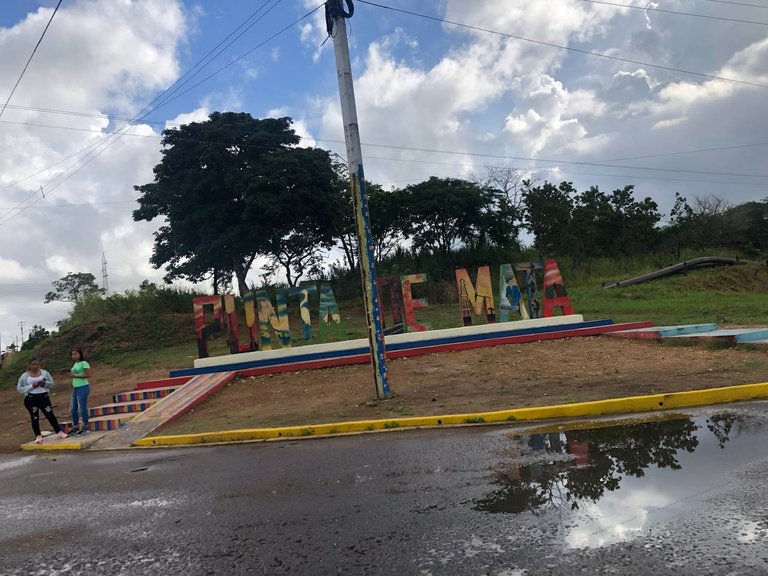 ¡Gracias por leer!/¡Thank you for reading!
¡Hasta la próxima!/¡Until next time!
Separador de texto creado en canva/Text separator created in canva
Todas las fotografías mostradas son de mi propiedad / All the photographs shown are my property
---
---