Seventy Five — A Moment of Reflection
I'm not generally much for self-congratulatory milestone posts... but earlier this morning, I noticed that the little number next to my username had ticked over to "75."

Seventy Five is a nice round number.
I realize these numbers don't really mean much, because it's possible to more or less buy your way to them through a variety of services, guilds, bots and what have you... but it still felt like an accomplishment because I know that I came by that number "honestly," simply by writing and engaging.
Quite a lot, I suppose.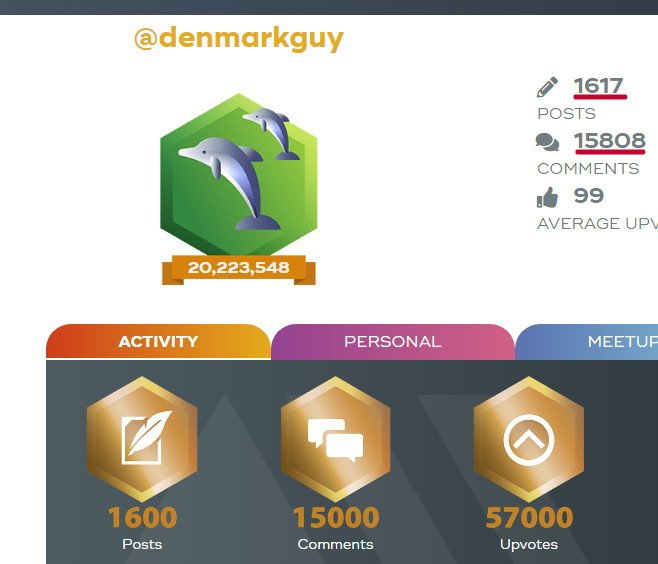 And it has taken just three months shy of five years to get there.
For me, the greatest part of the accomplishment is perhaps that I managed to stick to a thing for that long! I'm pretty notorious for my short little span of attention!
That said, the other highly noteworthy thing is that there actually is a Hive, five years later.
Too be honest, my experience with content creation sites that reward their contributors has been piss-poor. The vast majority of them don't make it past the second year, typically victims of the greed of those trying to "game" or "scam" the system.
Even in my introductory post here, I expressed reservations about this community's likelihood of surviving on the longer term... I'm glad to say that I was wrong!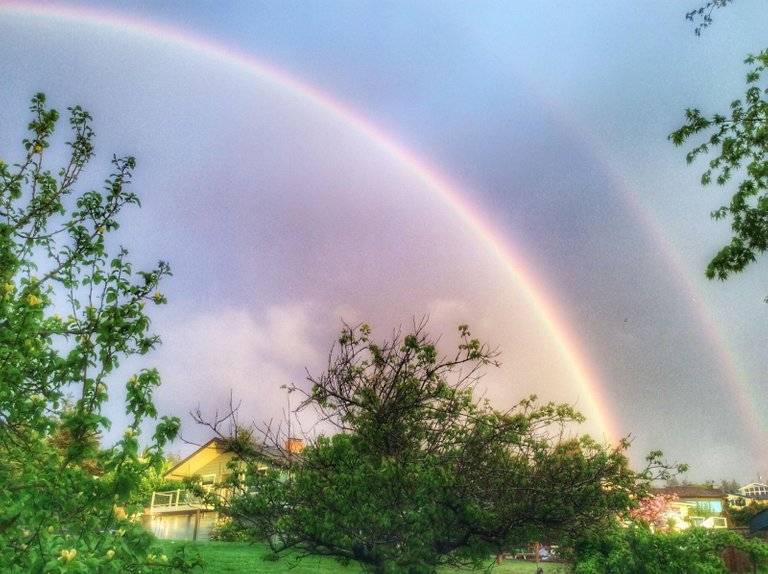 What's at the end of the rainbow?
There's a bit of a personal paradox for me, right there.
I always have liked the idea of taking the long-term perspective and staying with things for the duration, but so many things in our world seem more structured for "flash-in-the-pan glory" than long term stability.
Another Five Years?
I don't expect to make another of these posts till I either make it to "Orca" status here, or the little number makes it all the way to 80.
At the general snail's pace I move, I expect that'll take another five years or so... but you never know, right?
Maybe it's a good start that I am here and actually thinking and planning as if Hive will still be here, in 2026.
I hope it is! I hope I am still part of the show, then...
Thanks for stopping by, and have a great day!
How about YOU? Reached any personal milestones, lately? Or do you not pay attention to such things? Comments, feedback and other interaction is invited and welcomed! Because — after all — SOCIAL content is about interacting, right? Leave a comment — share your experiences — be part of the conversation!

---
Greetings bloggers and social content creators! This article was created via PeakD, a blogging application that's part of the Hive Social Content Experience. If you're a blogger, writer, poet, artist, vlogger, musician or other creative content wizard, come join us! Hive is a little "different" because it's not run by a "company;" it operates via the consensus of its users and your content can't be banned, censored, taken down or demonetized. And that COUNTS for something, in these uncertain times! So if you're ready for the next generation of social content where YOU retain ownership and control, come by and learn about Hive and make an account!

Proud member of the Lifestyle Lounge Community on Hive!

(As usual, all text and images by the author, unless otherwise credited. This is original content, created expressly and uniquely for this platform — NOT cross posted anywhere else!)
Created at 20211019 13:56 PDT
0374/1615
---
---