Celebrando que compre mi aerógrafo manual. 🎂[ESP-ENG]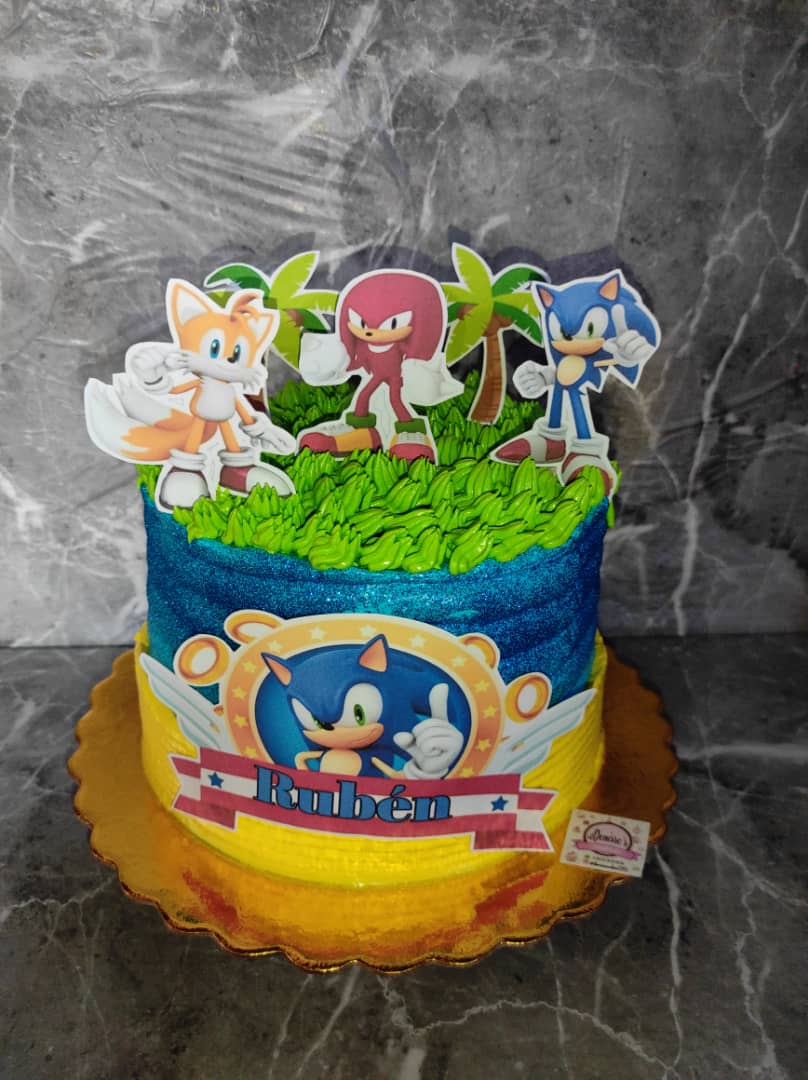 Feliz noche amigos de Be entrepreneur está noche quiero compartir con ustedes un pequeño logro para mí emprendimiento pues para mí lo más importante es ofrecerle a mis clientes trabajos de calidad. Para hoy entregué está hermosa torta y la clienta quedó encantada, ya le había vendido tortas anteriormente ya que es la esposa de un primo y la torta era para su hijo y cuando ella me pasó el modelo de la torta que quería note que tenía brillantina comestible y sabía que esto se logra con un aerógrafo manual pero yo no lo tenía.
Happy night friends of Be entrepreneur tonight I want to share with you a small achievement for my entrepreneurship because for me the most important thing is to offer my clients quality work. Today I delivered this beautiful cake and the client was delighted, I had already sold her cakes before since she is a cousin's wife and the cake was for her son and when she gave me the model of the cake she wanted I noticed that it had edible glitter and I knew that this is achieved with a manual airbrush but I didn't have one.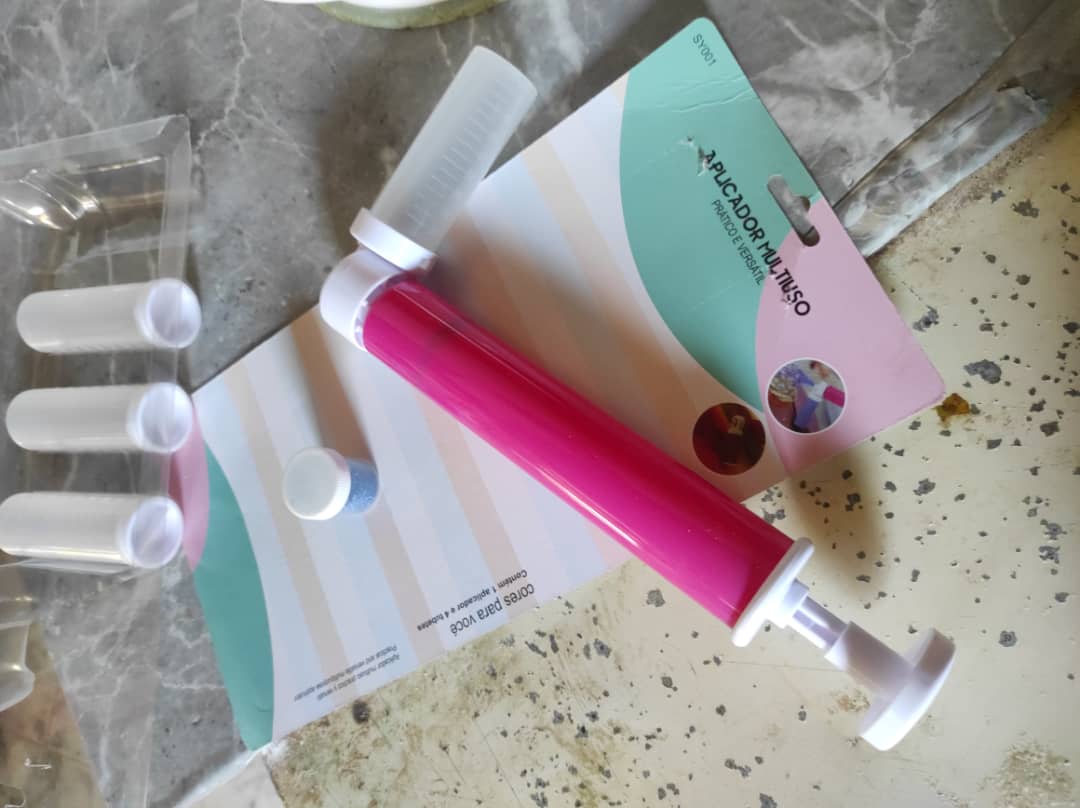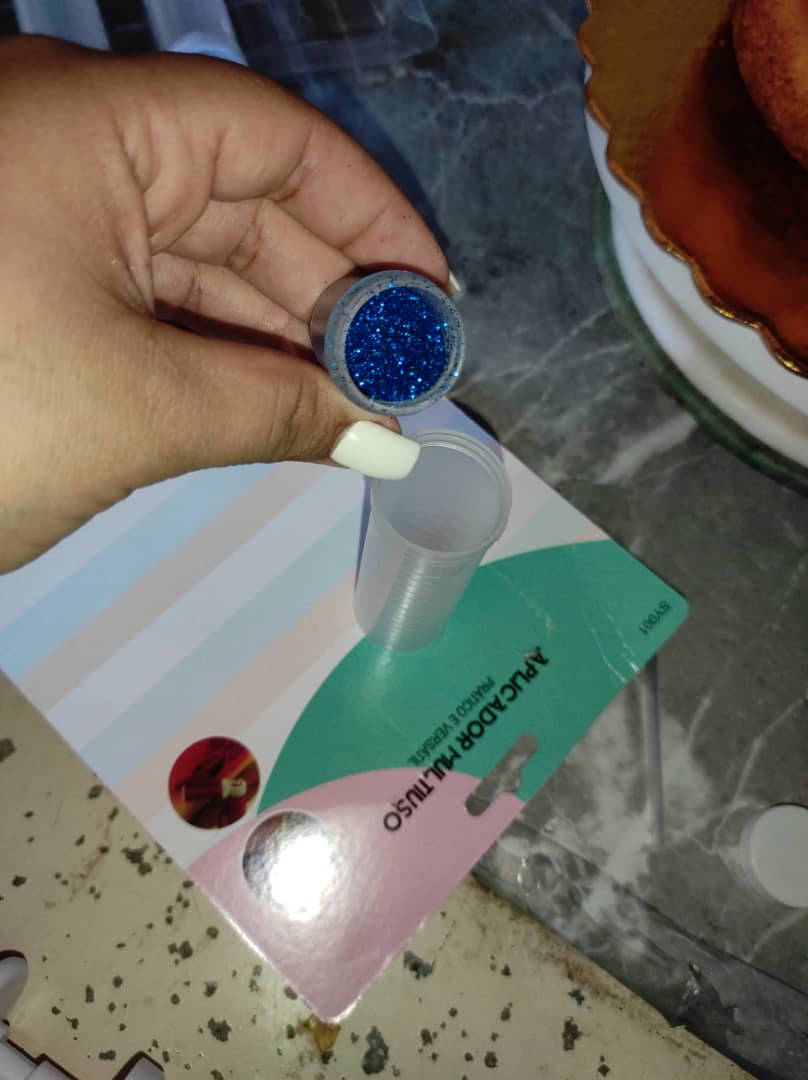 Y como todo llega en el momento perfecto fui a la tienda de repostería que siempre voy y tenían el aerógrafo manual con un gran descuento y no dude en comprarlo pues esto me ayudara mucho con mis tortas y podre darles un mejor acabado. Aproveche de comprarlo y también compré la brillantina comestible de color azul para lograr el modelo de torta que mi cliente quería. Puede ser algo pequeño pero para mí es un gran logro porque lo quería comprar hace ya algún tiempo y finalmente lo pude comprar, son pequeñas cosas que mejoran nuestro trabajo y nos permite dar mejores productos a nuestros clientes.
And since everything arrives at the perfect time, I went to the baking store that I always go to and they had the manual airbrush with a great discount and I did not hesitate to buy it because this will help me a lot with my cakes and I will be able to give them a better finish. I took advantage of buying it and also bought the blue edible glitter to achieve the cake model that my client wanted. It may be something small but for me it is a great achievement because I wanted to buy it for some time and I was finally able to buy it, they are small things that improve our work and allow us to give better products to our customers.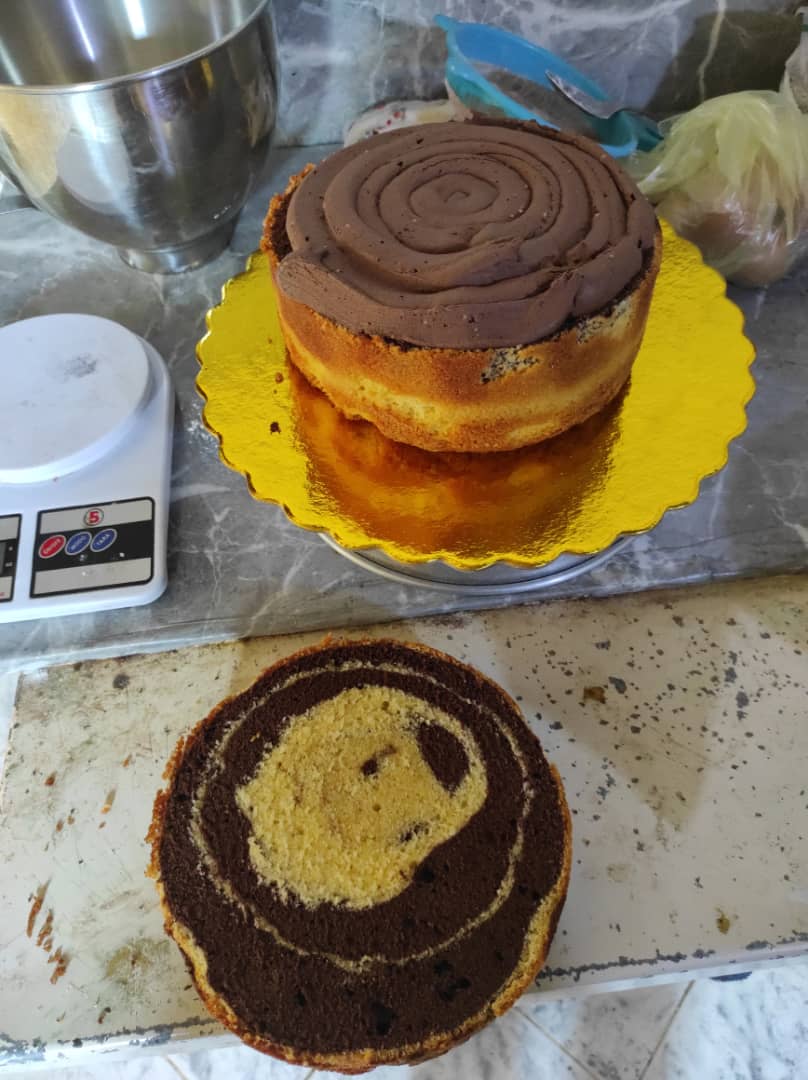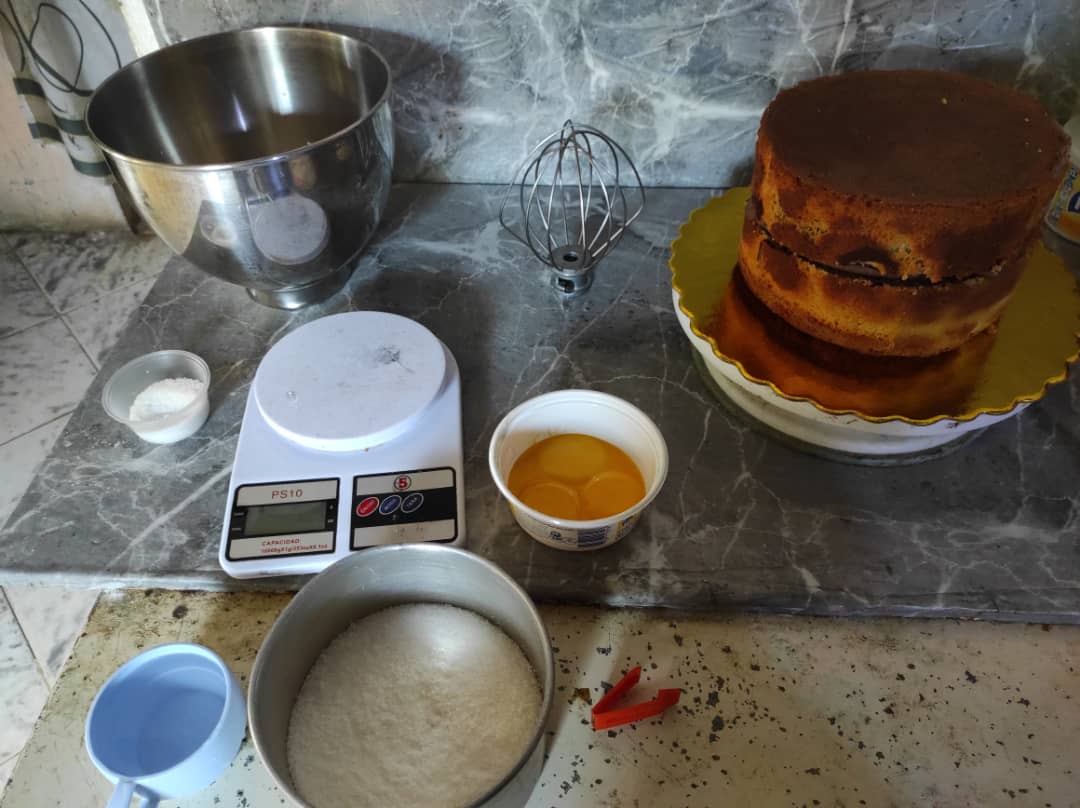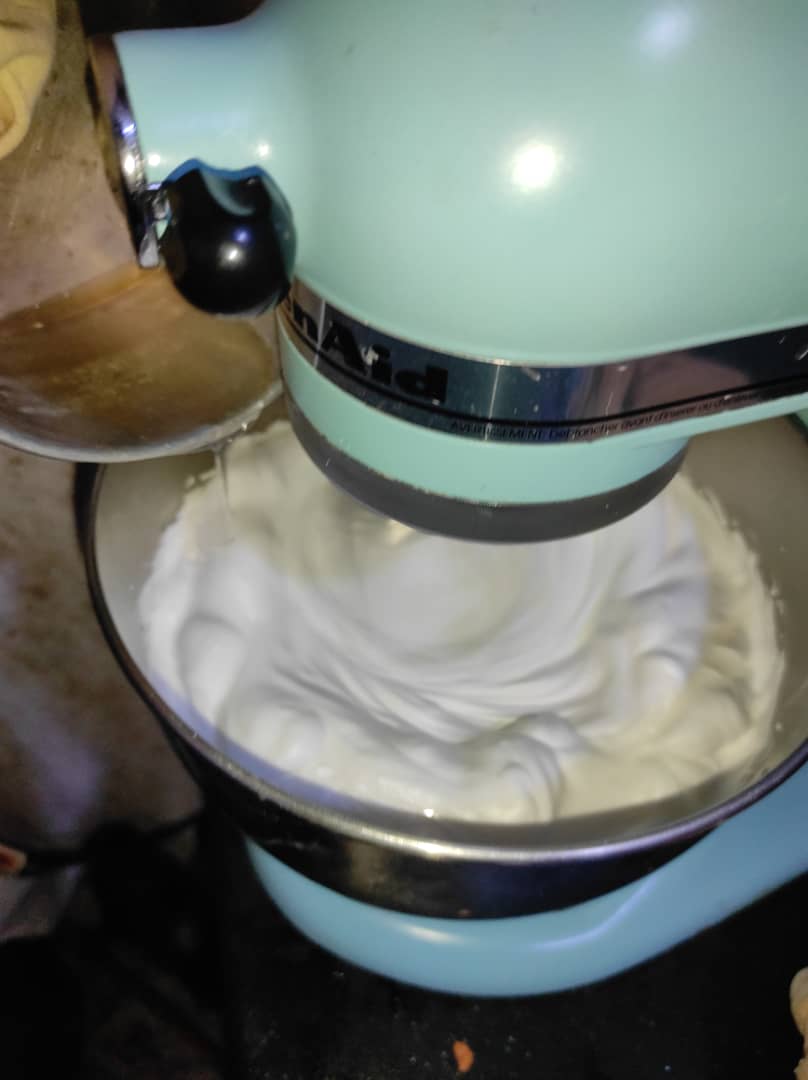 En esta ocasión era una torta marmoleada, rellena con crema de mantequilla de chocolate. Y decorada con merengue italiano, amo trabajar con merengue italiano y es la cobertura que más le gusta a mis clientes.
This time it was a marble cake, filled with chocolate buttercream. And decorated with Italian meringue, I love working with Italian meringue and it is the topping that my clients like the most.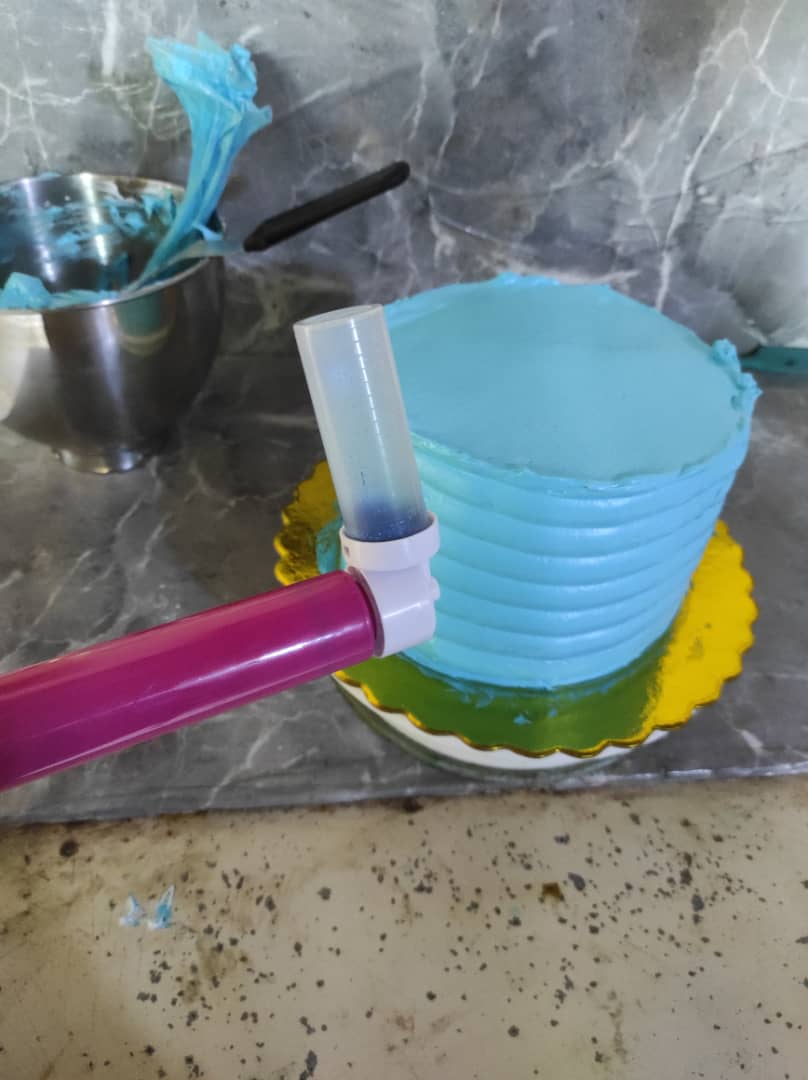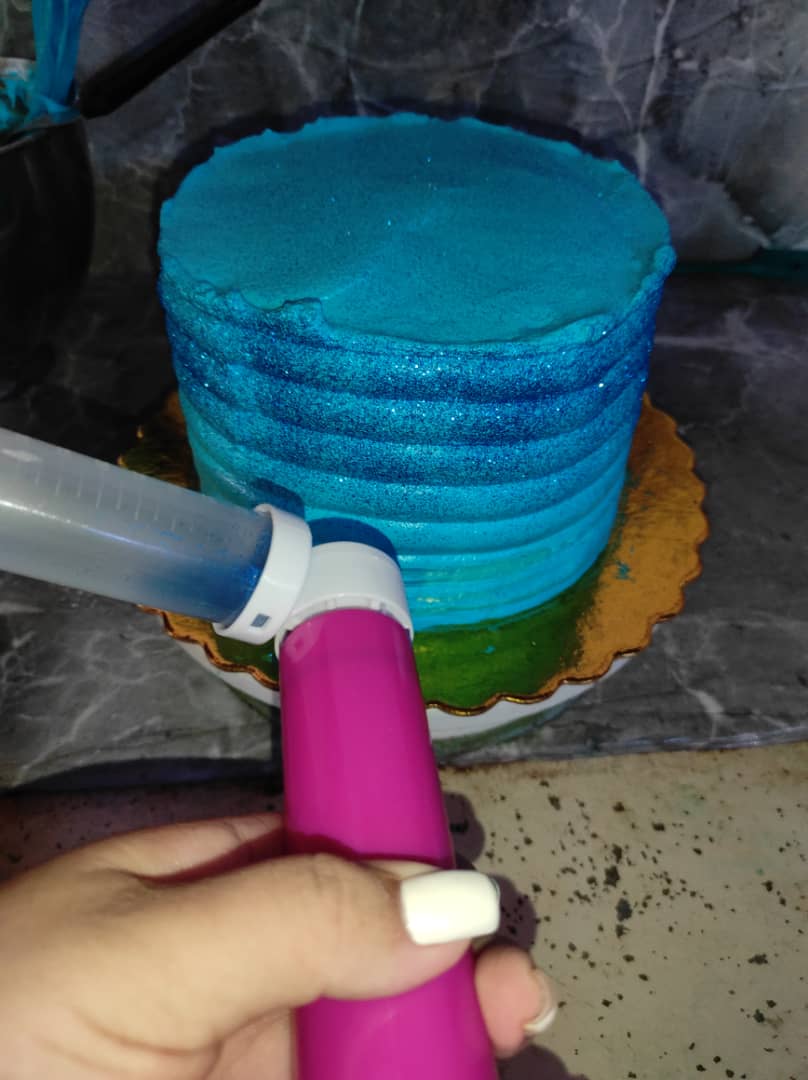 Llegó la hora de usar mi nuevo juguete así fue como me refería a mi aerógrafo manual, antes de usarlo ví algunos vídeos de como usarlo. Y comencé a usarlo y la verdad estaba muy emocionada y me encantó el resultado. Lo que si debo tener en cuenta es que si debo cubrir completamente la torta debí usar bastante cantidad de brillantina comestible, pero como solo era la mitad quedó bastante bien. Amo poder comprar instrumentos para mi emprendimiento y mejorar la calidad de mis tortas.
It was time to use my new toy, that was how I referred to my manual airbrush. Before using it, I watched some videos on how to use it. And I started using it and the truth is I was very excited and I loved the result. What I should keep in mind is that if I have to completely cover the cake, I should have used quite a bit of edible glitter, but since it was only half, it turned out quite well. I love being able to buy instruments for my business and improve the quality of my cakes.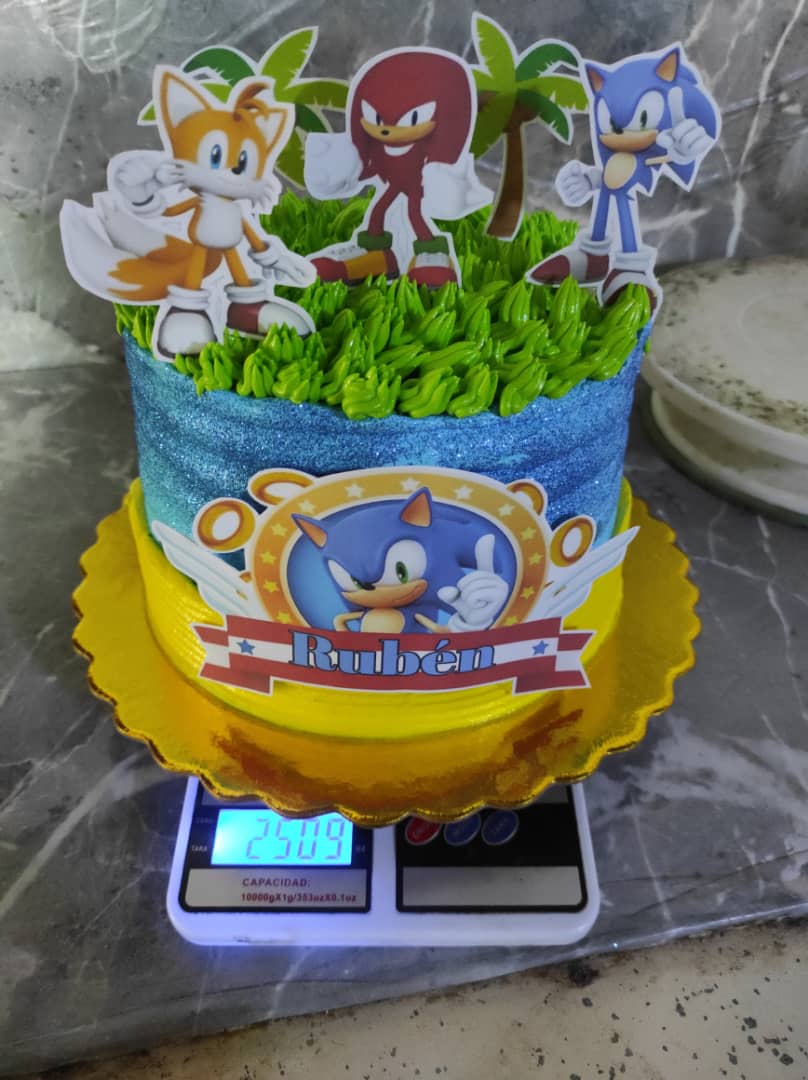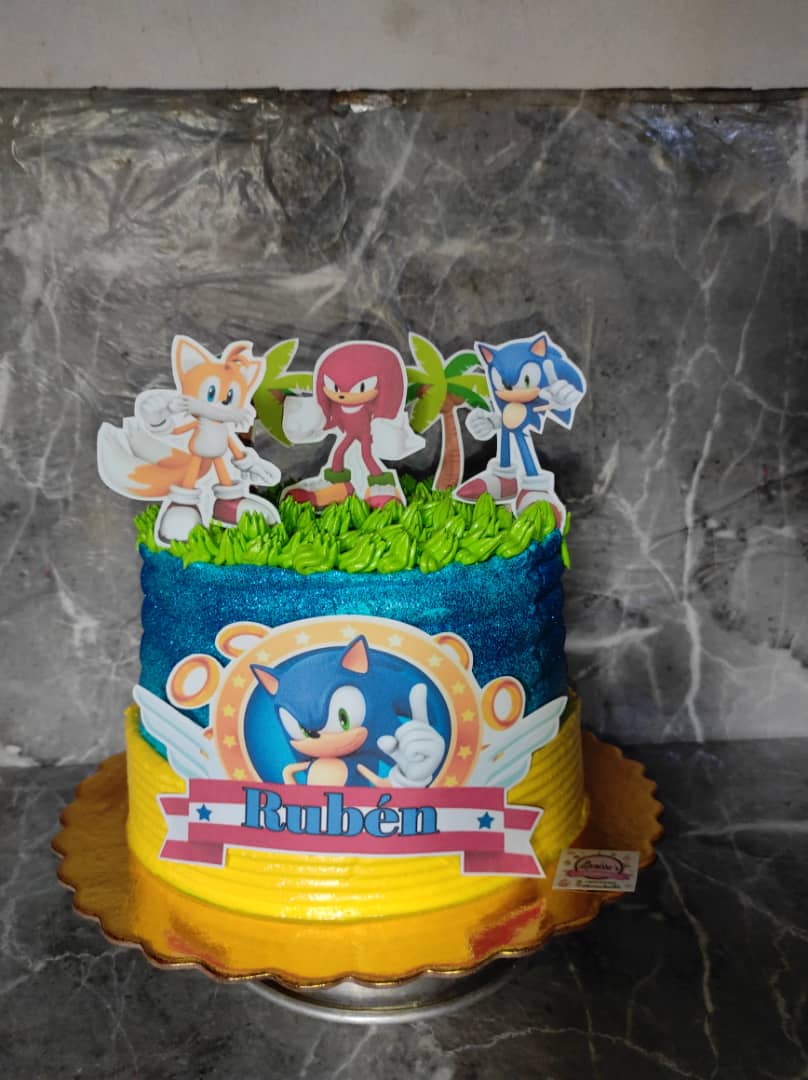 Coloque merengue italiano amarillo en la parte inferior de la torta y con una boquilla especial en la parte superior coloque merengue verde en forma de grama. Aquí pueden ver el peso final de la torta y debo decir que el resultado final me encantó y la clienta también amo la torta y justo ahora que estoy escribiendo este post me llevo un mensaje de la clienta diciendo que la torta estaba divina. Que mayor satisfacción saber que estoy haciendo un buen trabajo. Esto sin lugar a dudas me motiva cada vez más y saber que todo el trabajo, sacrificio vale la pena y deja una satisfacción enorme.
Place yellow Italian meringue on the bottom of the cake and with a special nozzle on top place green meringue in the shape of grass. Here you can see the final weight of the cake and I must say that I loved the final result and the client also loved the cake and just now that I am writing this post I get a message from the client saying that the cake was divine. What greater satisfaction knowing that I am doing a good job. This without a doubt motivates me more and more and knowing that all the work and sacrifice is worth it and leaves enormous satisfaction.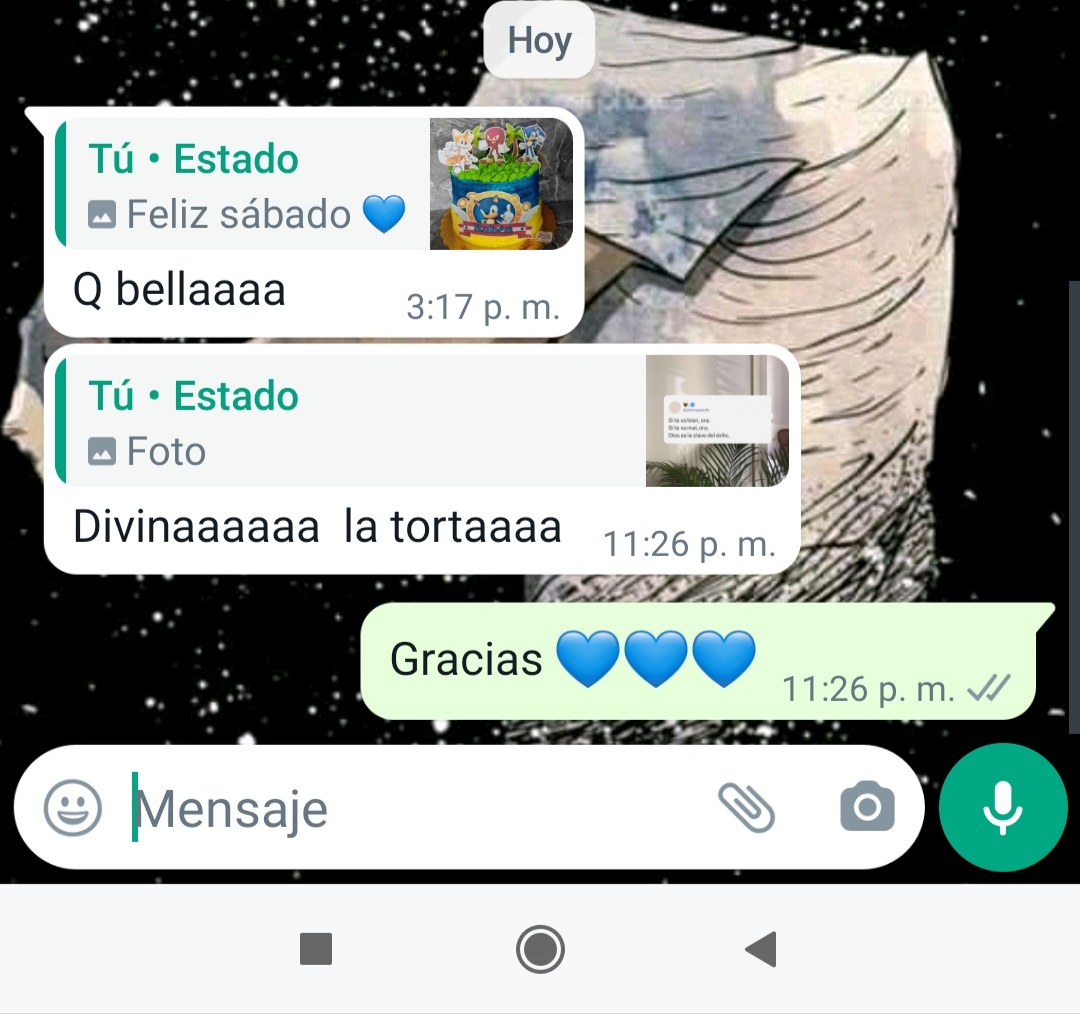 ---
---