Something for dinner one simple dish with Strawberries
I had a desire to eat strawberries for a while and I set out to prepare them for dinner.
We started harvesting to fill the basket with about 0.5 kg. have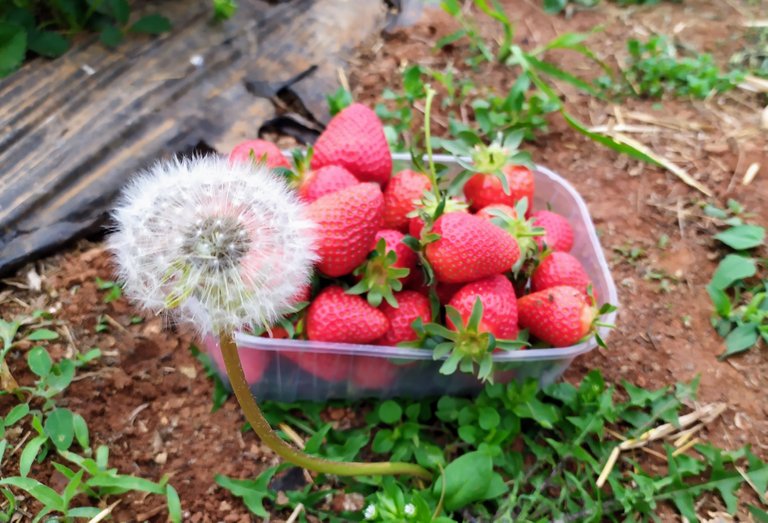 they are easy to harvest and should be picked in these bushes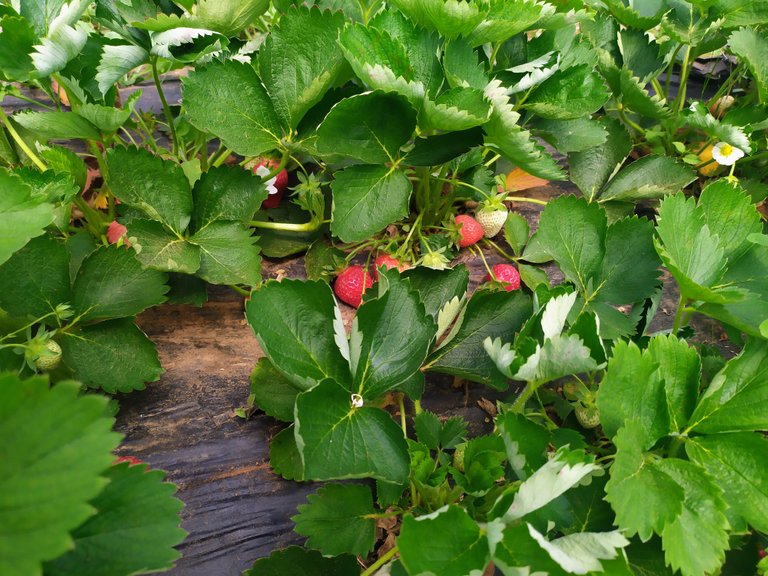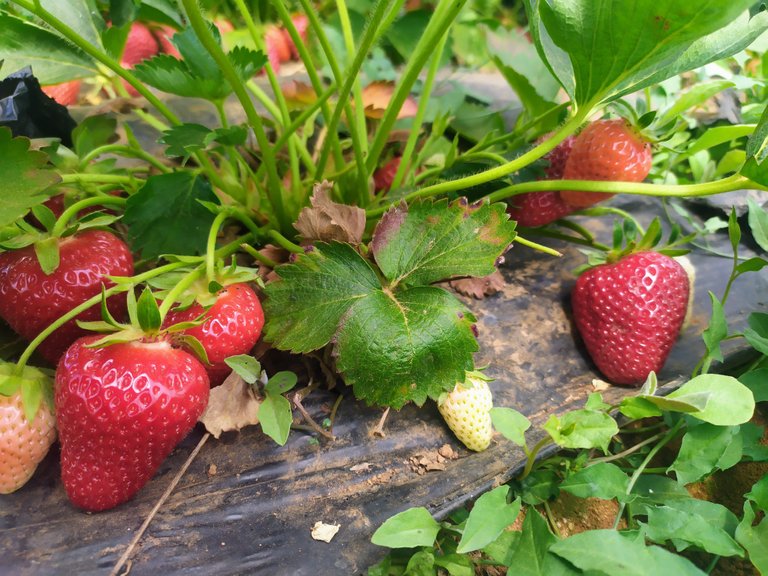 when it is found sweet, juicy with a beautiful color, of course it is picked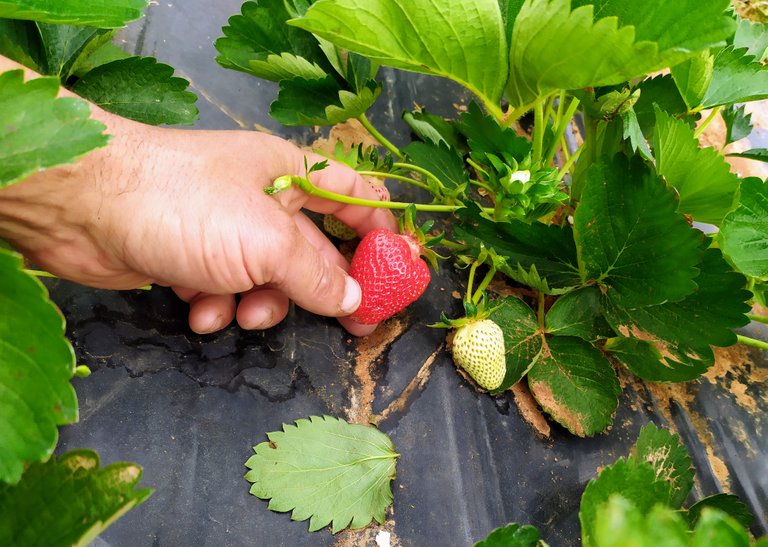 to be sure of the quality of the fruit it should be bitten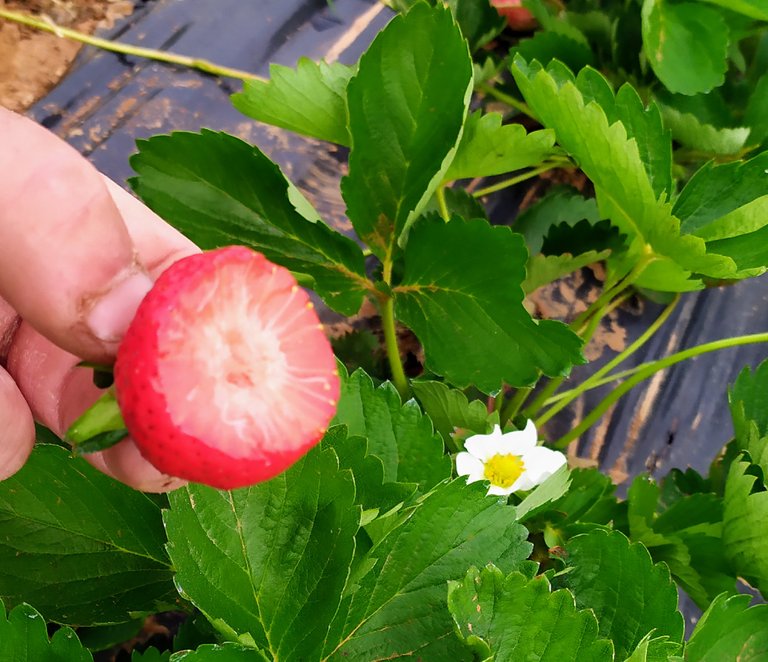 There are more flowers so this is just a juicy start to the fruit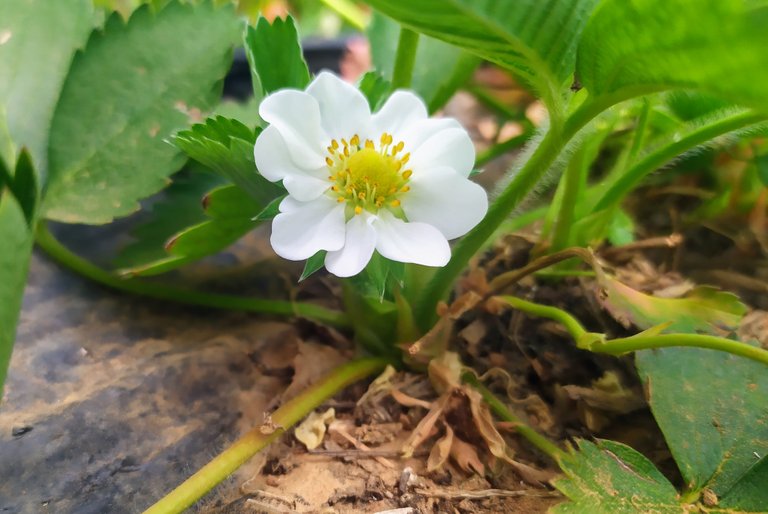 When the strawberries arrived in the house accompanied by other groceries like ; brown sugar, goat's milk, yogurt with strawberries and honey
of course I also forgot the spray whipped cream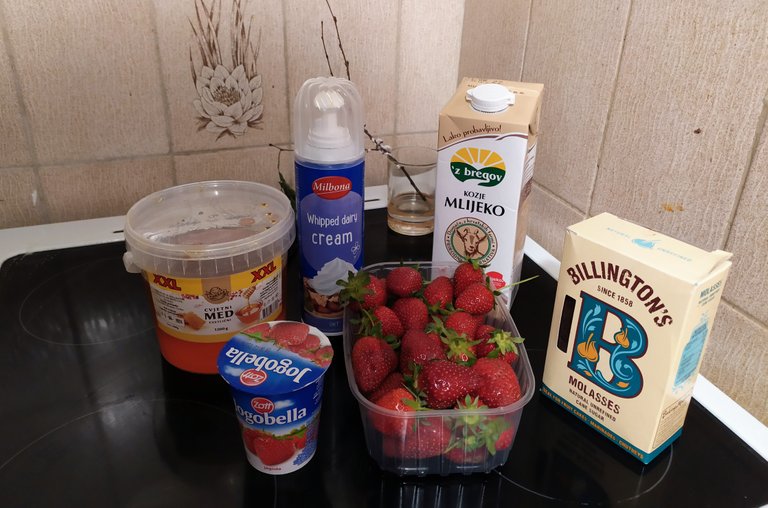 I poured yogurt into a deep bowl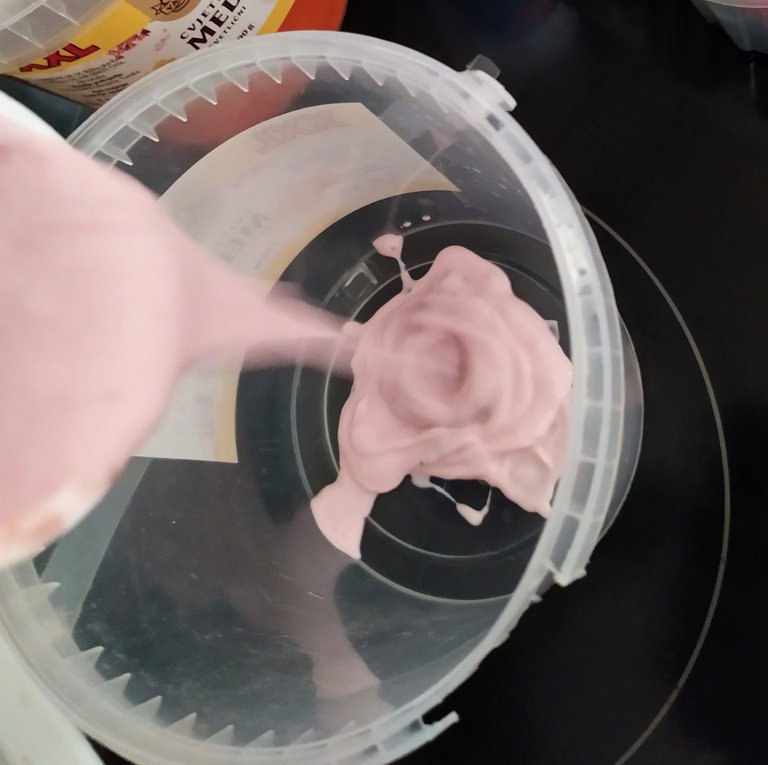 strawberry flavored menu delicious for aroma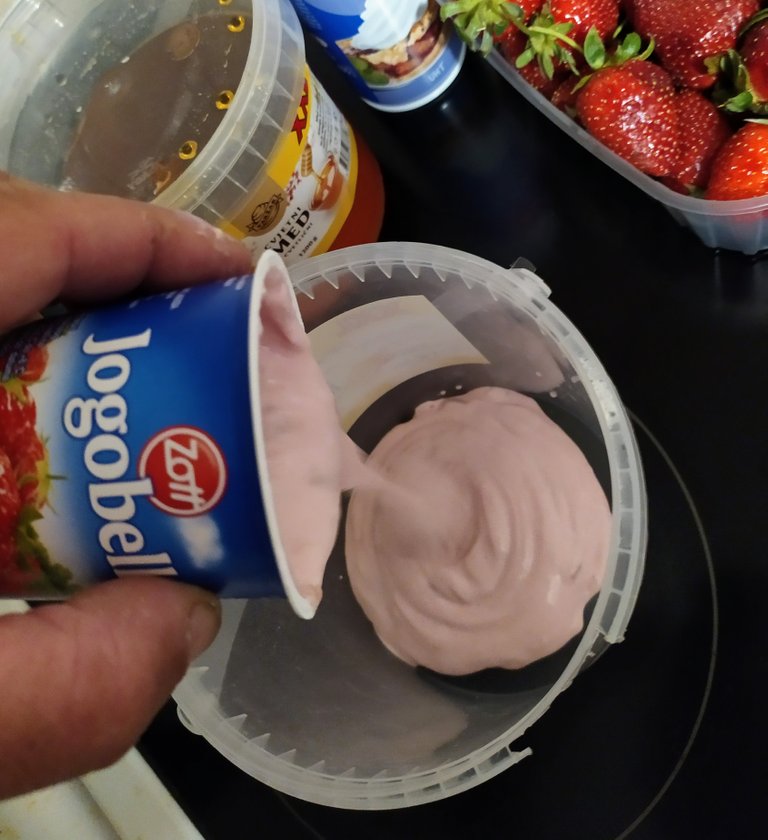 one tablespoon of honey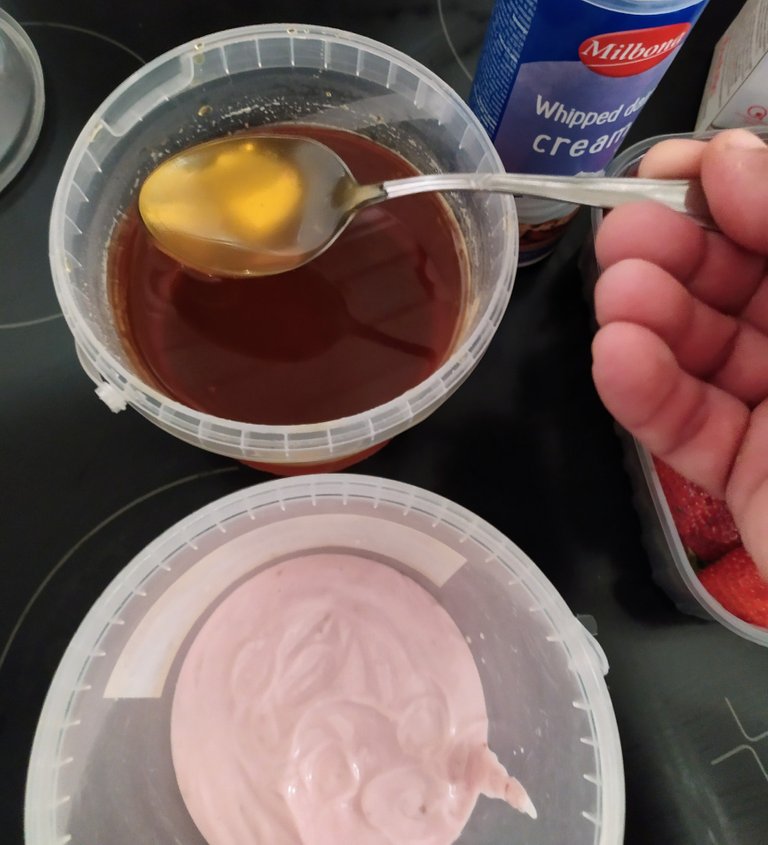 it drains slightly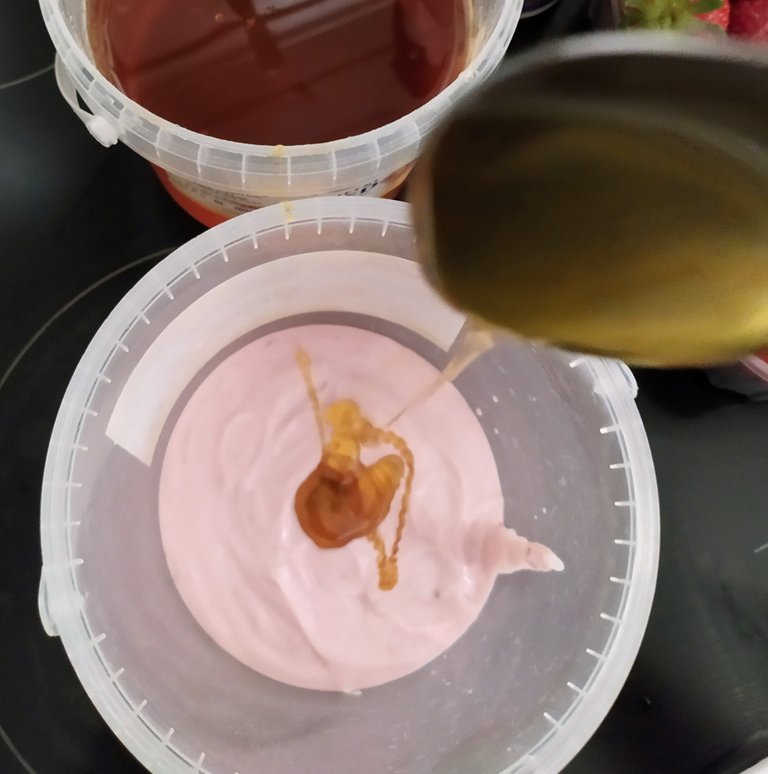 another tablespoon of honey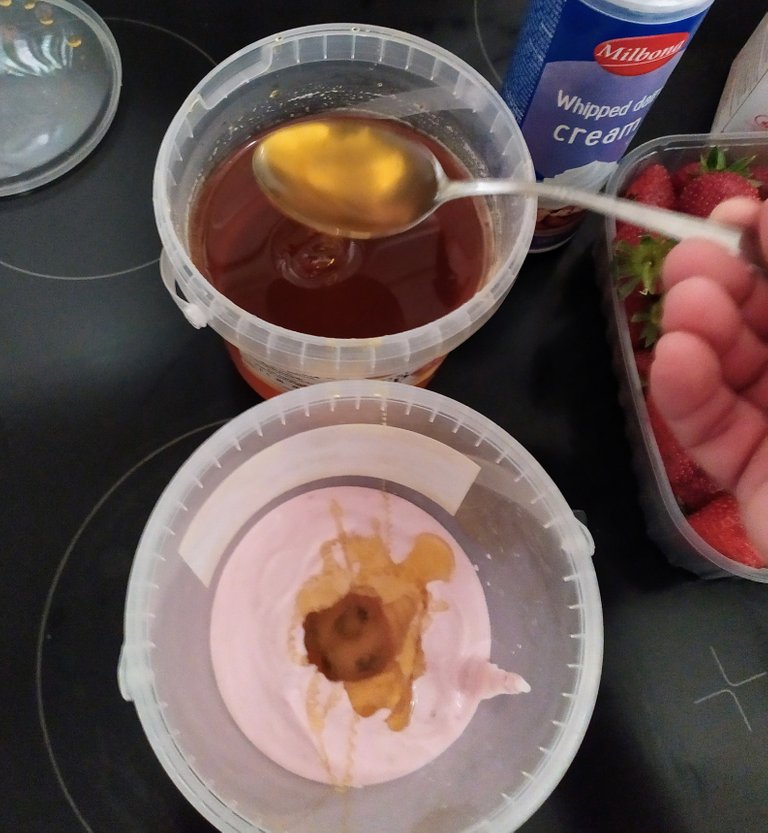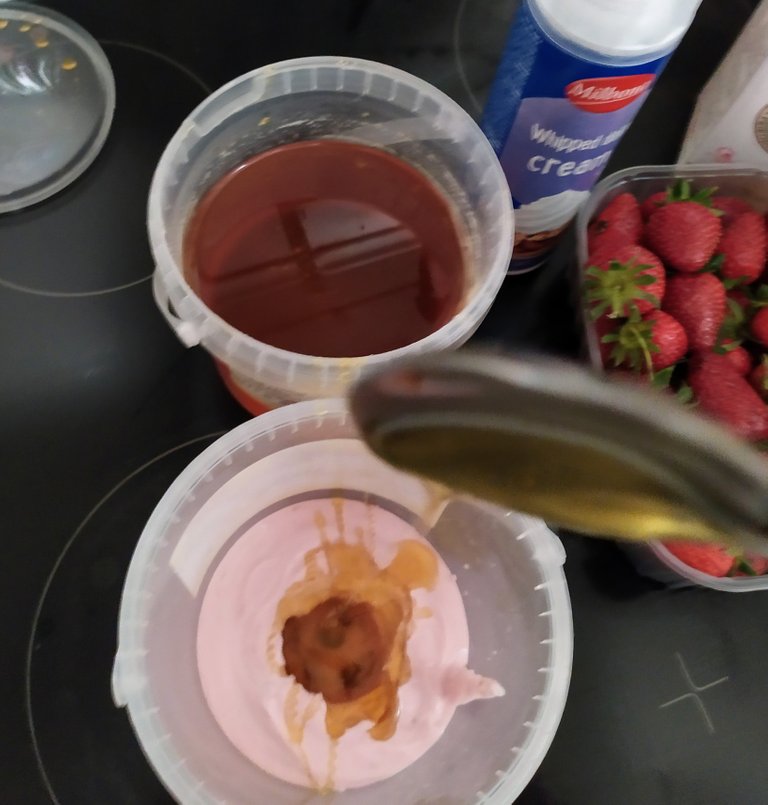 even the third spoon so as not to lack the taste of sweetness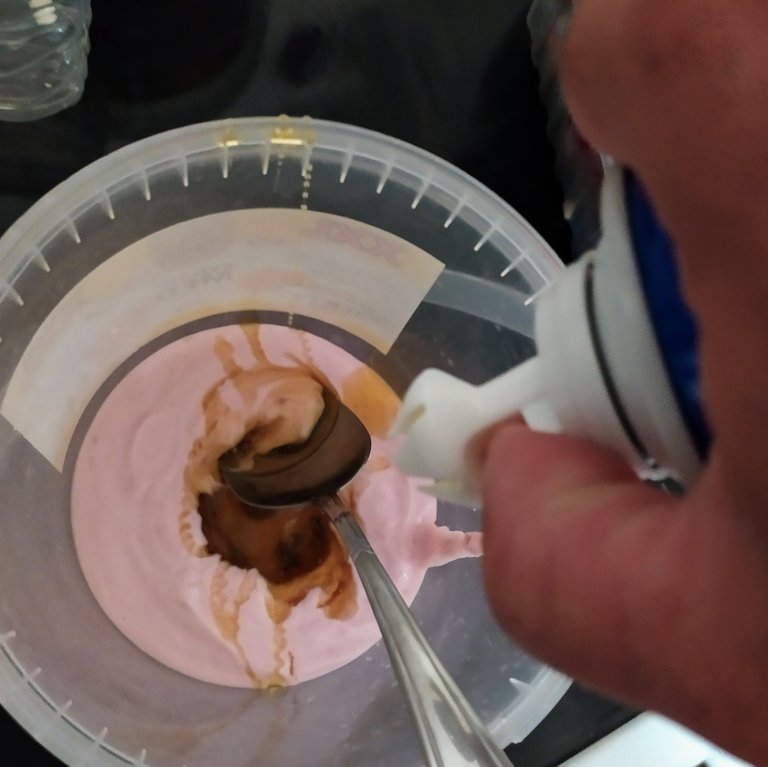 even the third spoon so that it doesn't lack the taste of sweetness with whipped cream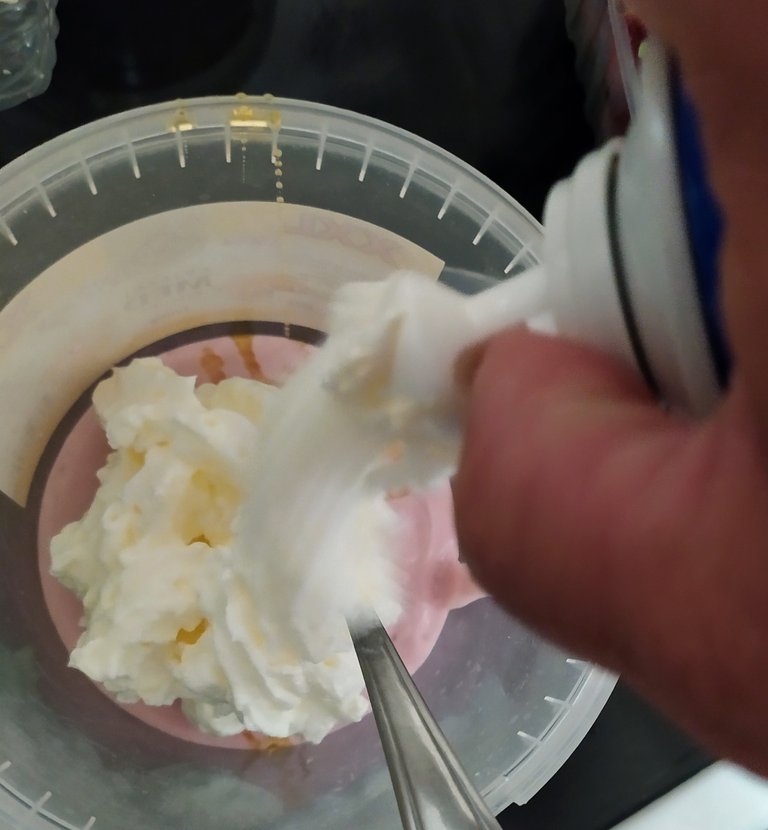 I take some goat's milk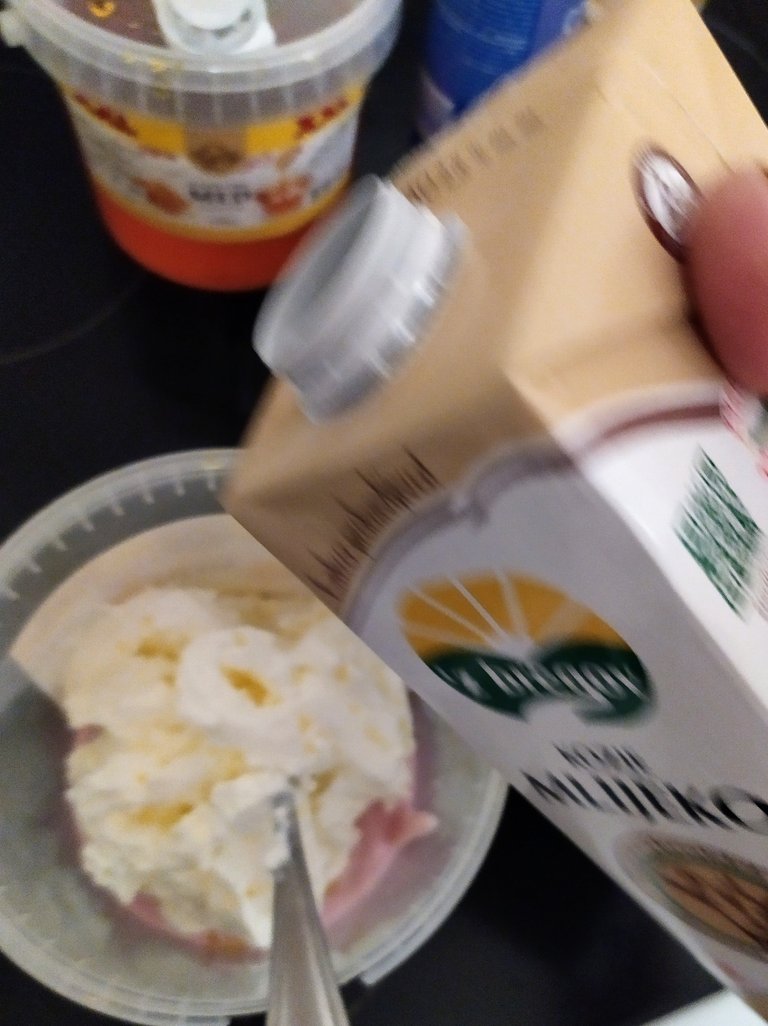 we cast it a little not too much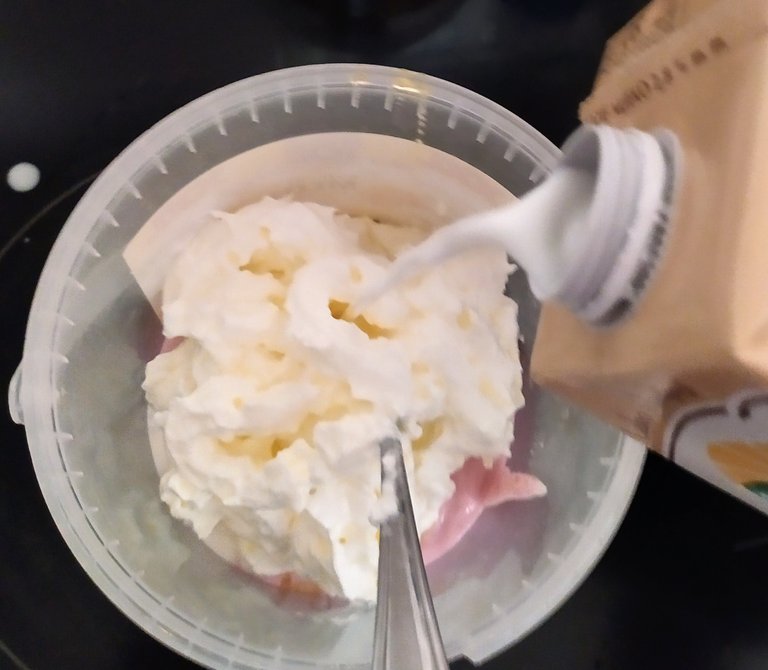 so much so that there is little fluid in everything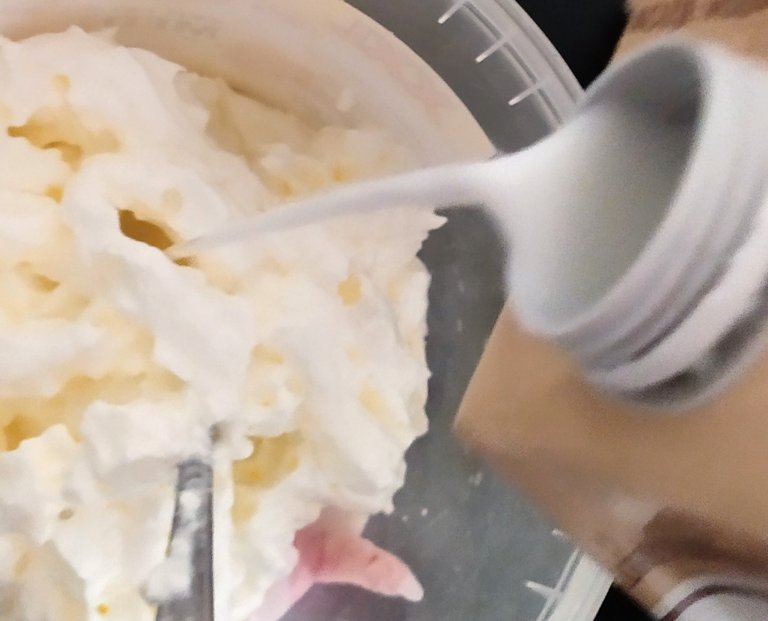 I pour this brown sugar just to melt in this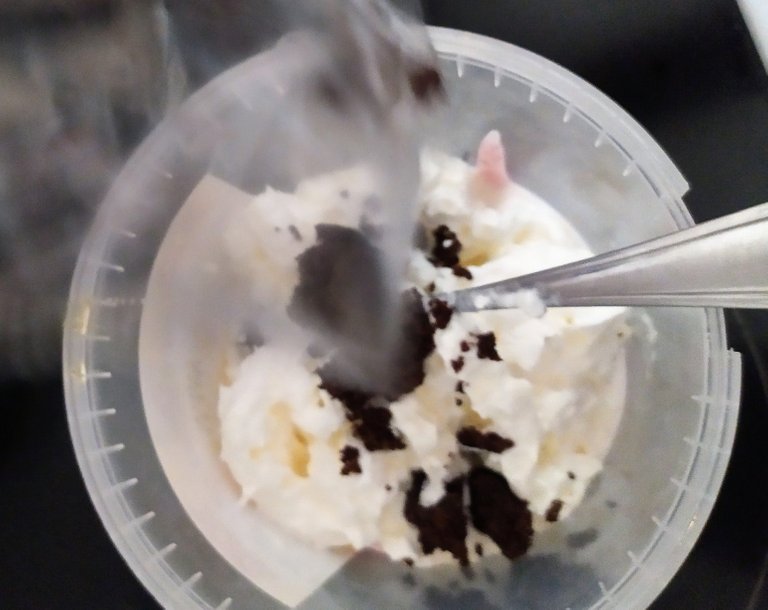 cutting strawberries into pieces suits me more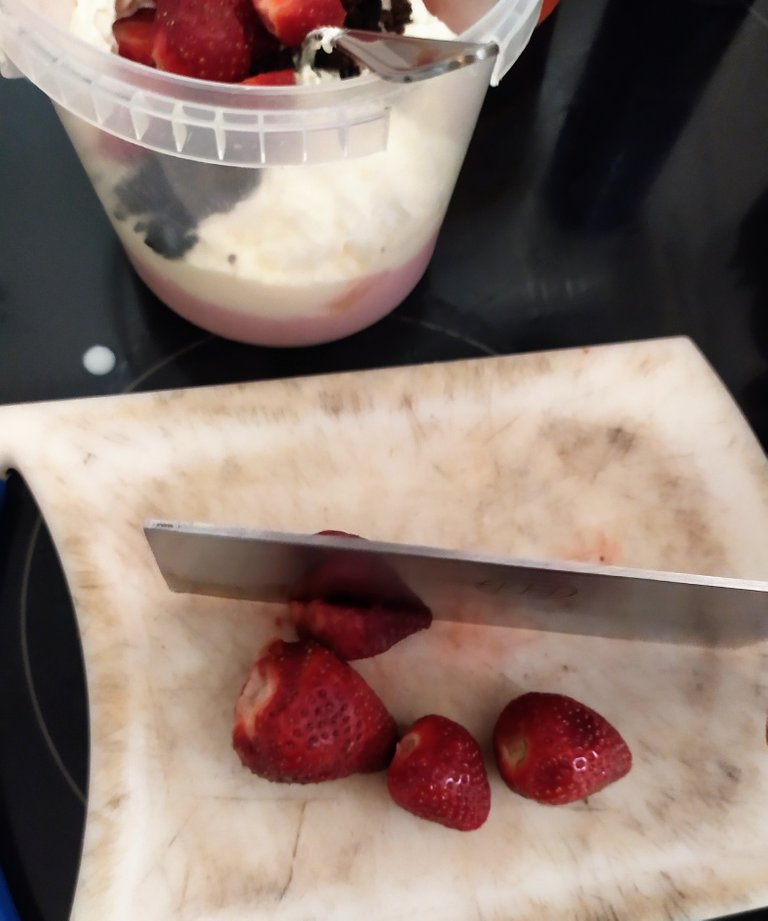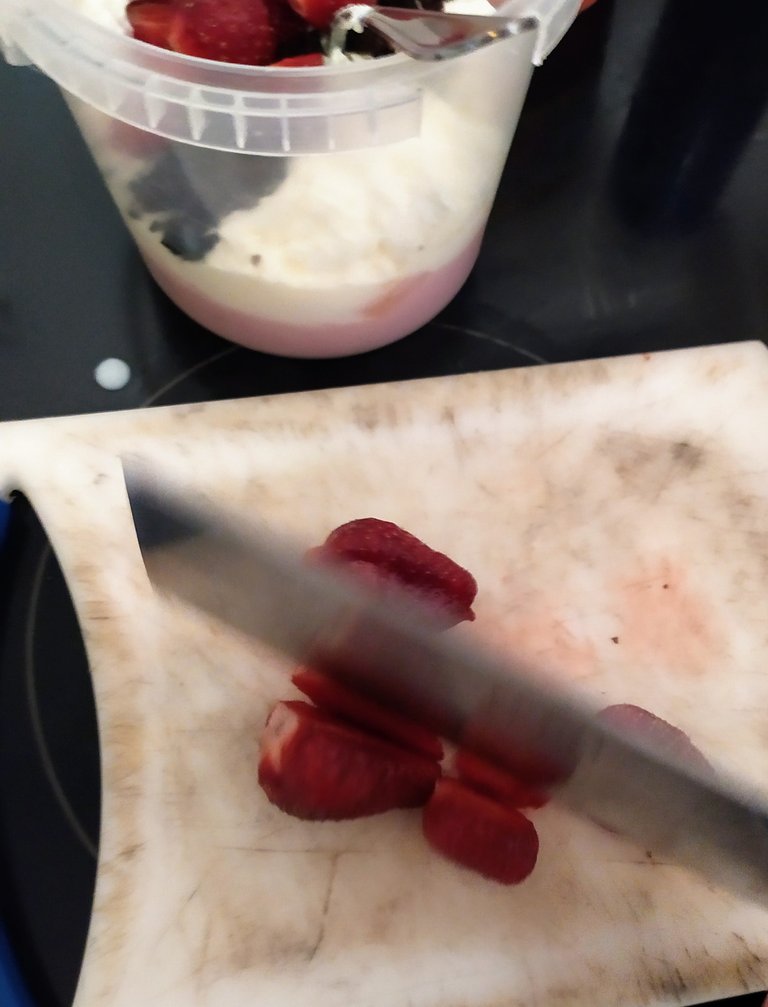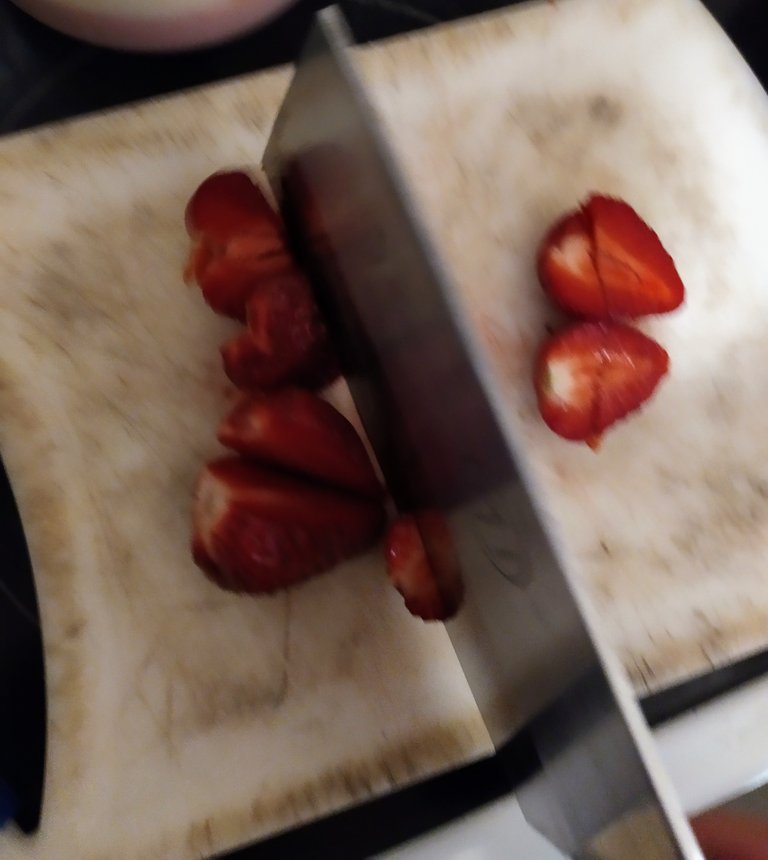 as I cut them into pieces I noticed something interesting on them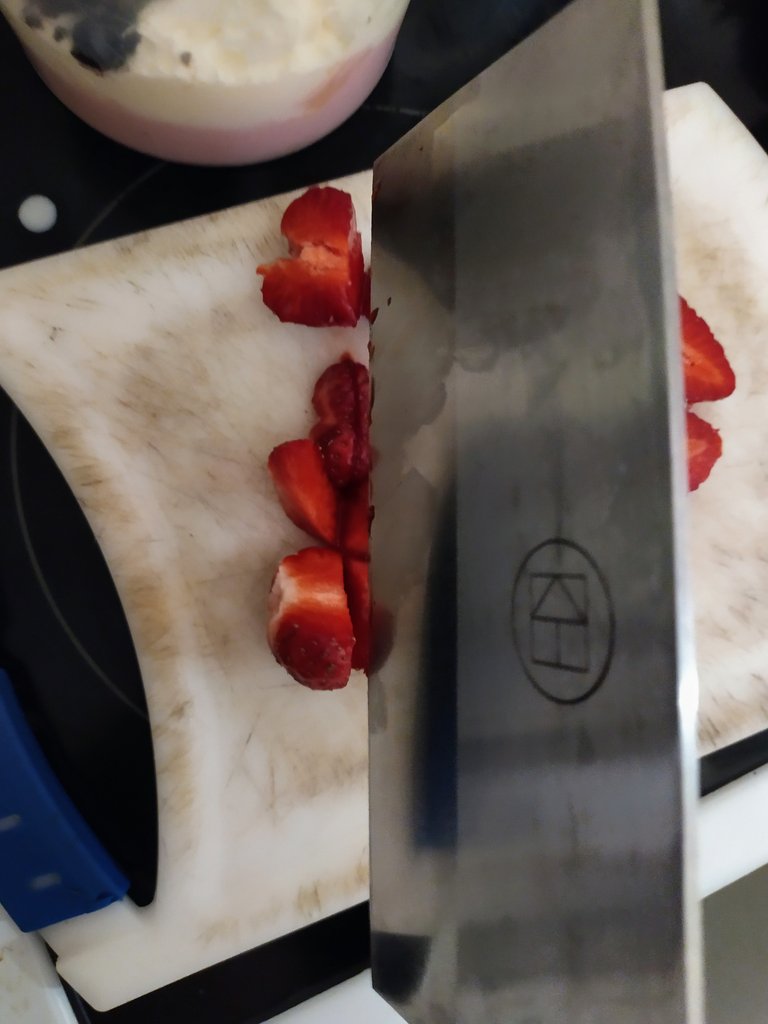 on this one these tiny dots and small hairs are nicely seen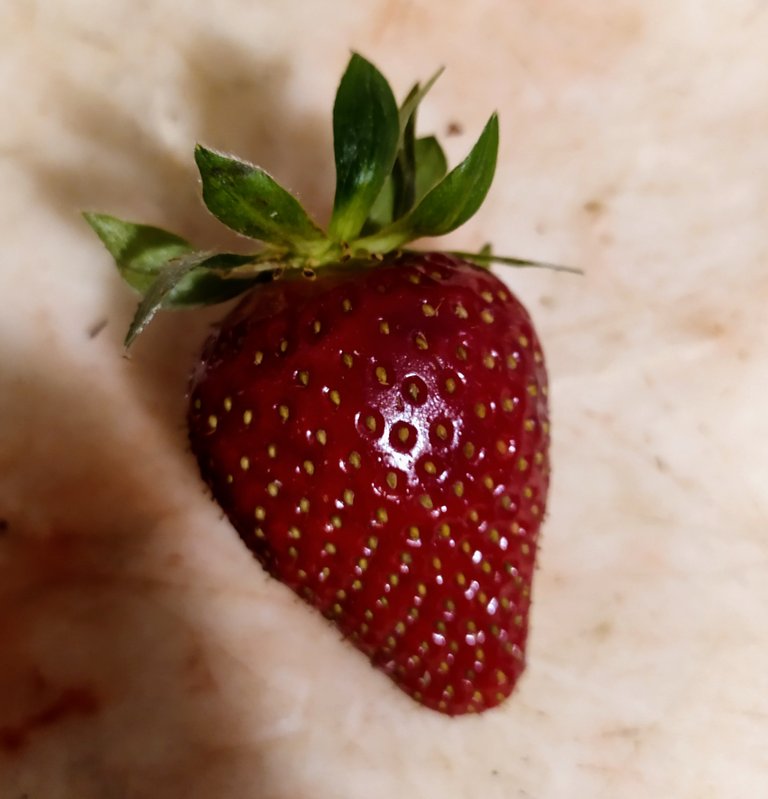 it's best to take a closer look to see what it's all about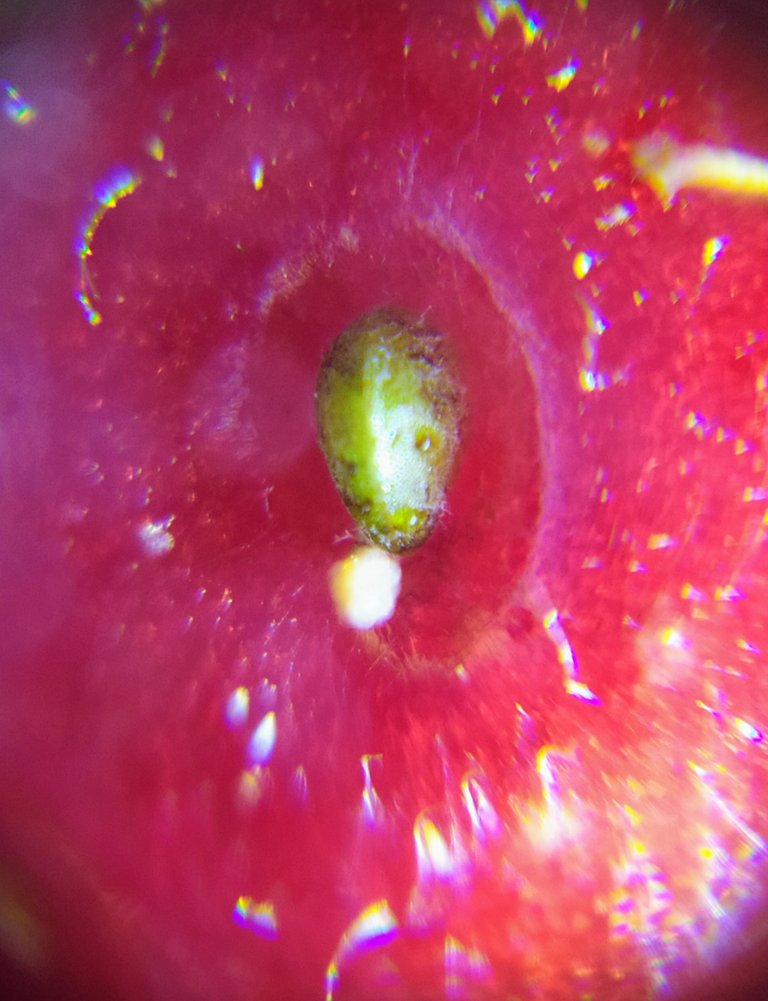 very interesting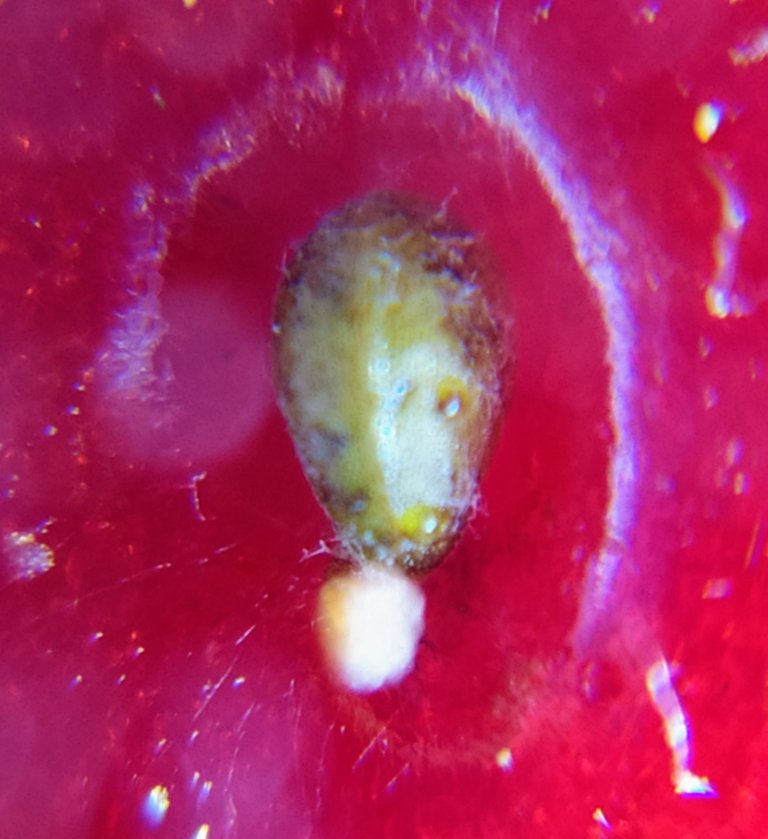 Strawberry fruit Lat. Fragaria is the only fruit with seeds on the outside that is known to me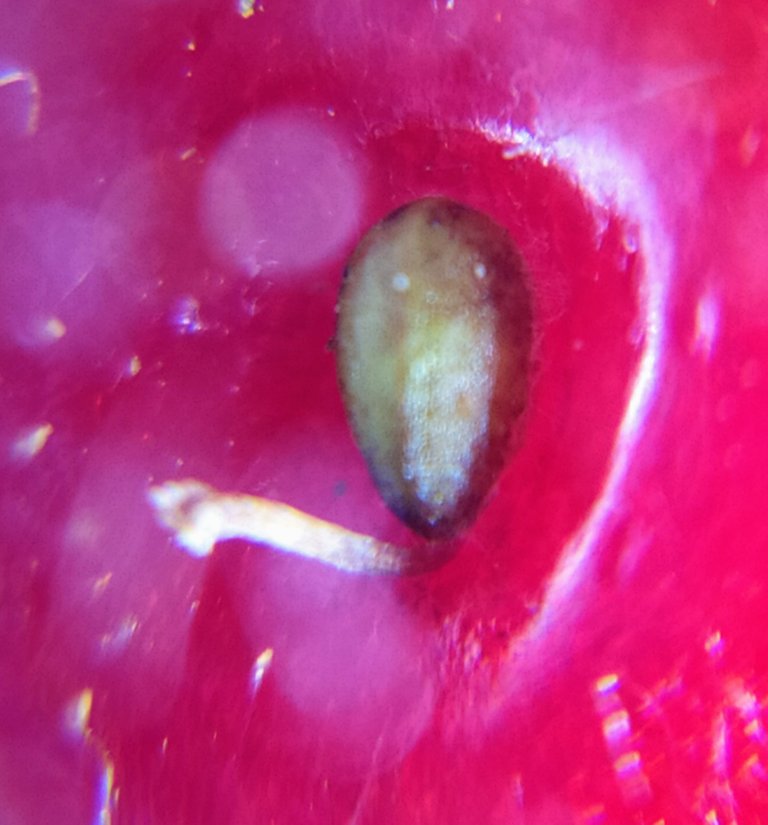 tao these tiny dots are seeds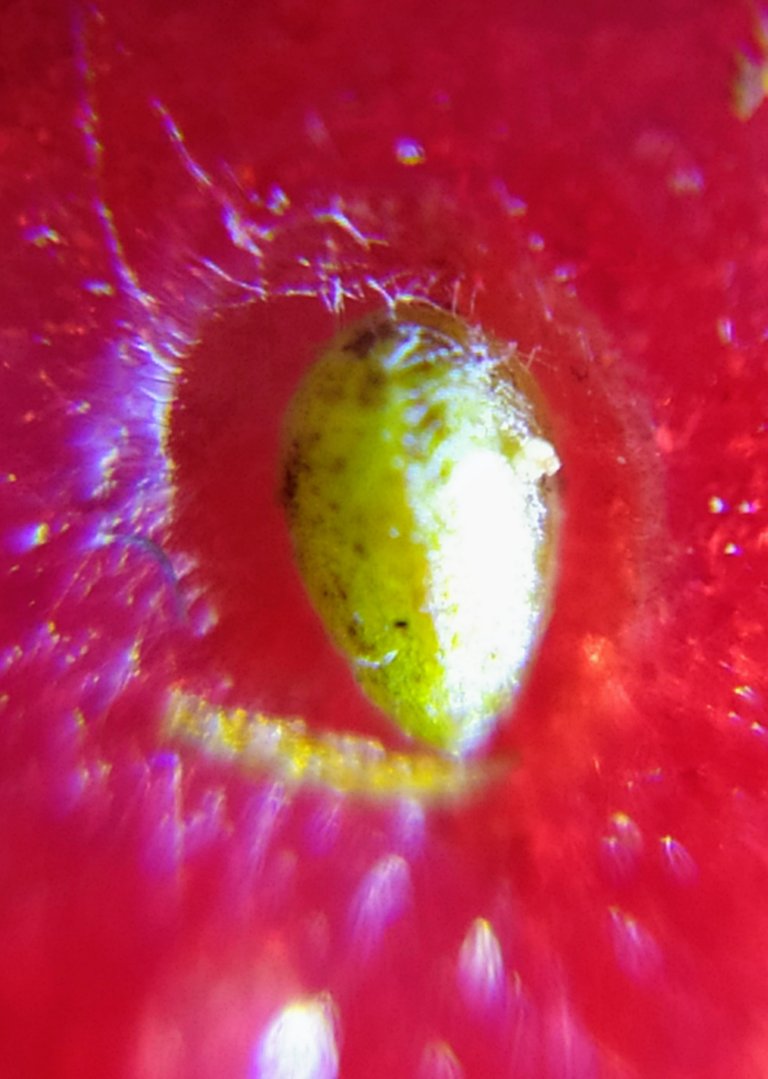 that is why strawberries are slightly hairy because they are also germs on seeds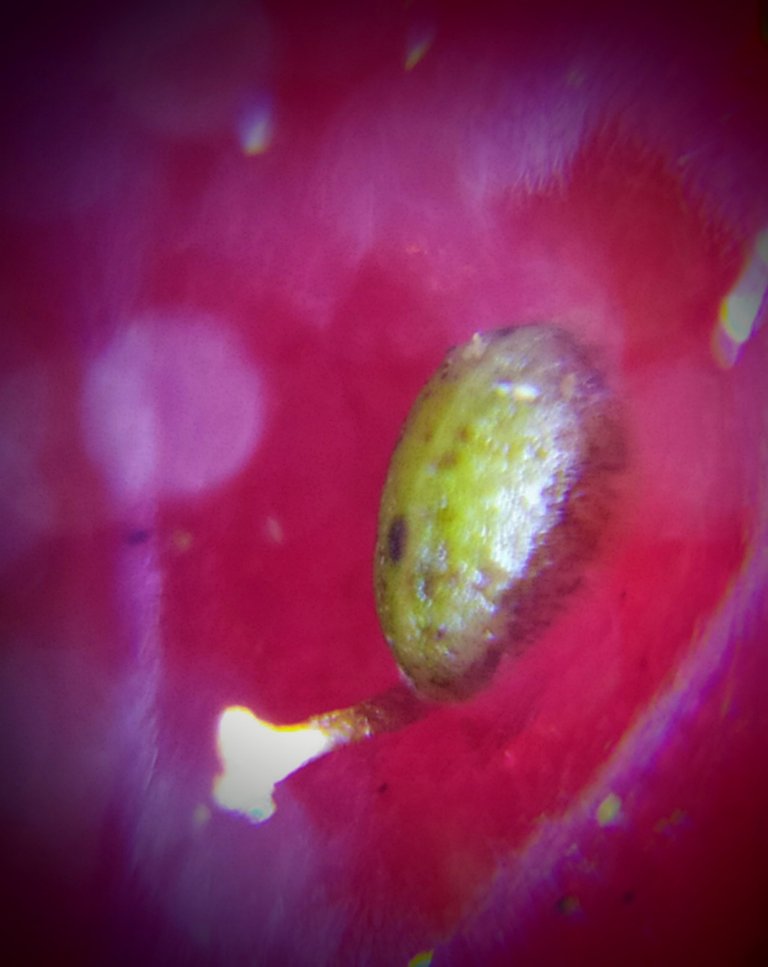 When I looked at it from the outside, I also cut this strawberry in half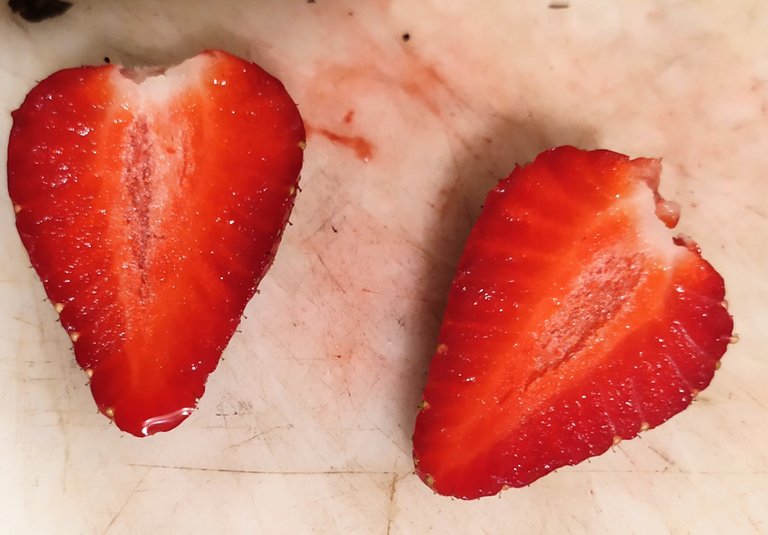 I was very interested in what her interior looked like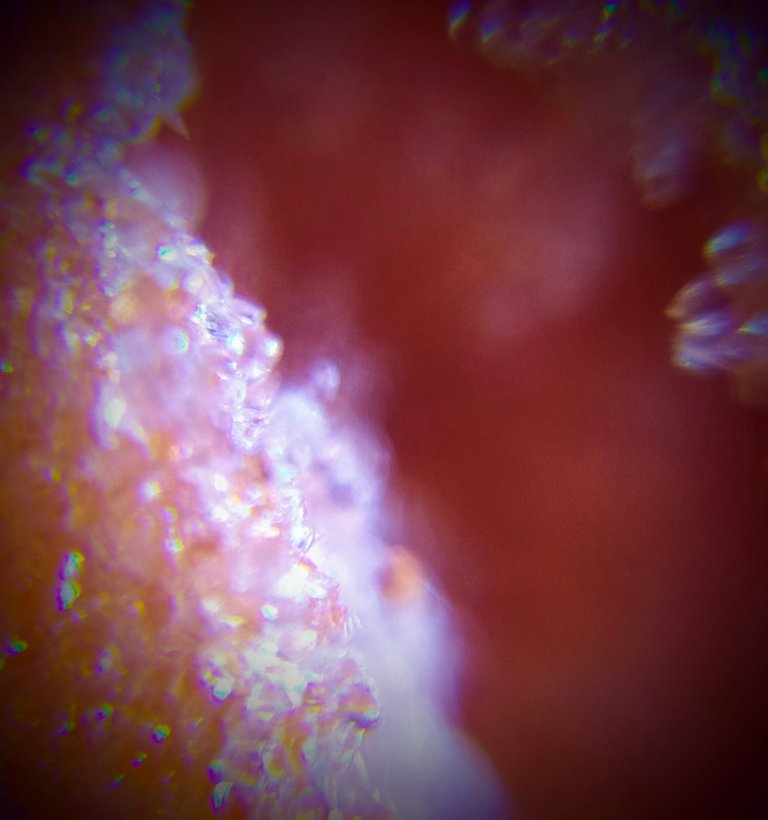 somehow sparkling - bubbly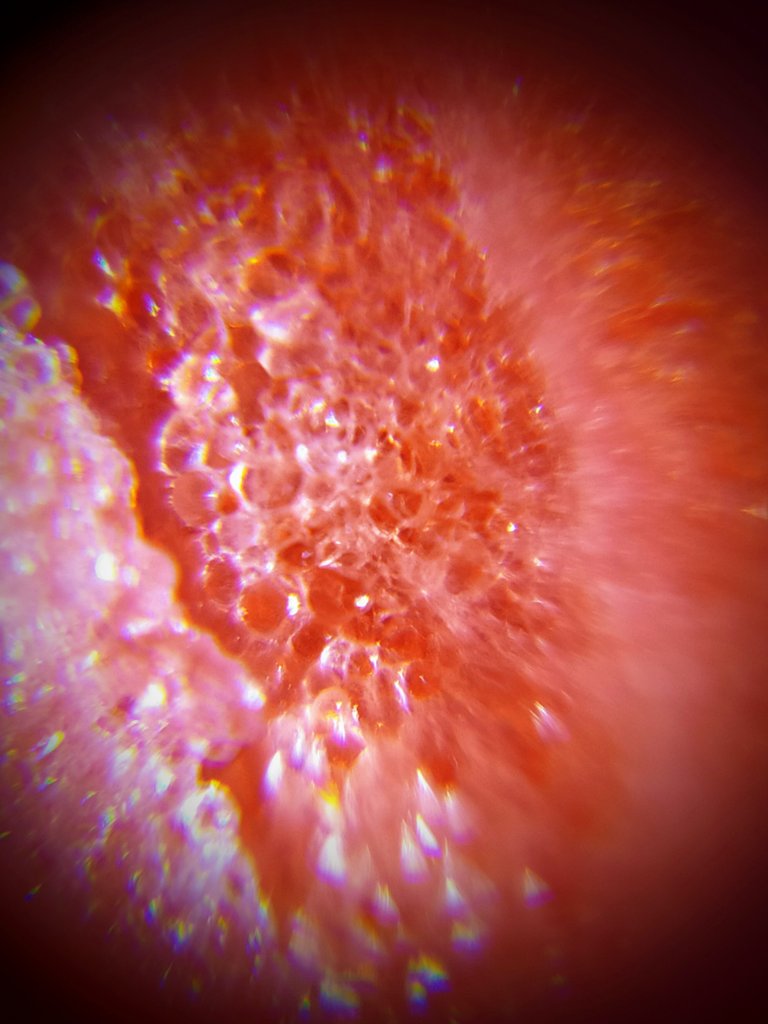 like some cave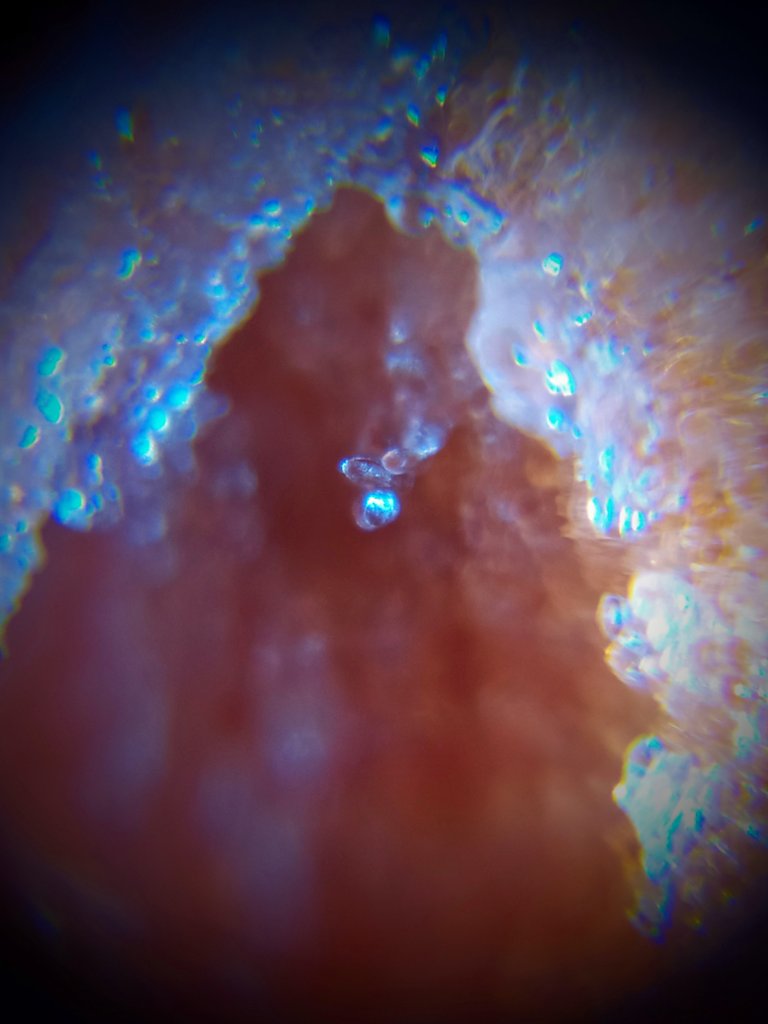 which is filled with whipped cream so that all the holes are filled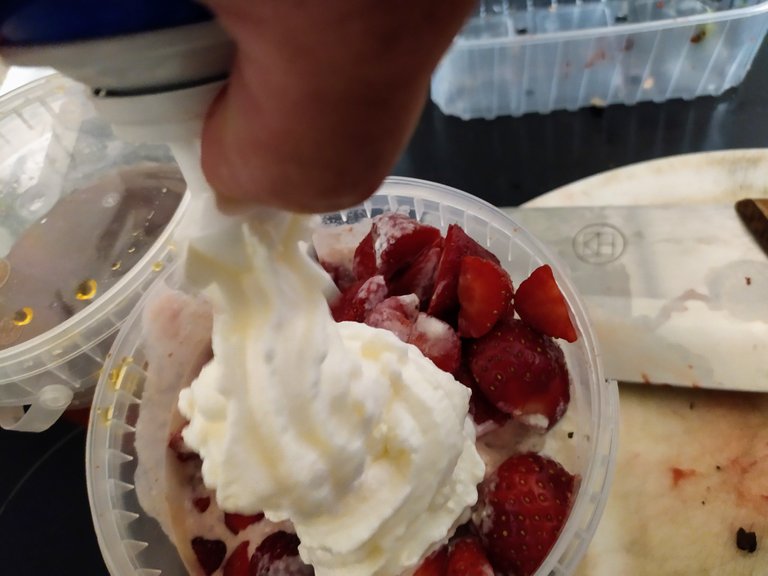 Everything is made and prepared now I have to eat it all which will not be difficult .
For the drink, I chose goat's milk and you at will .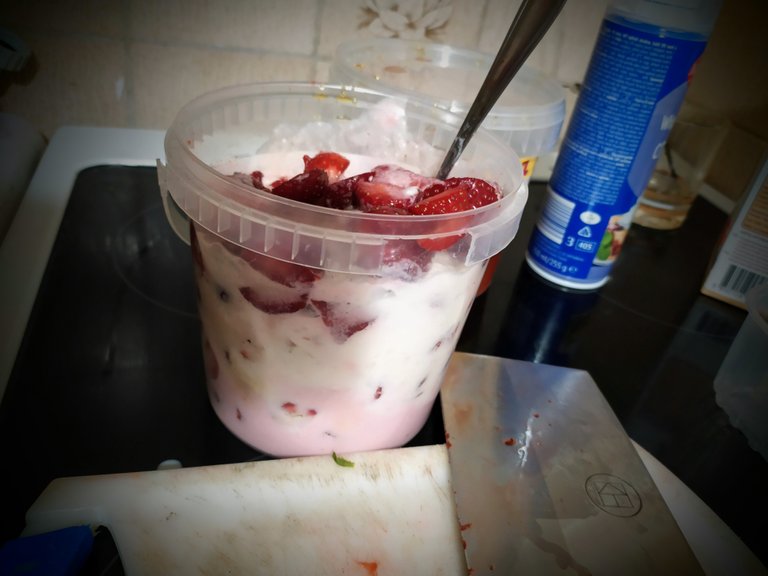 While I was in a greenhouse of cucumbers a young man came up to me and gave me this strawberry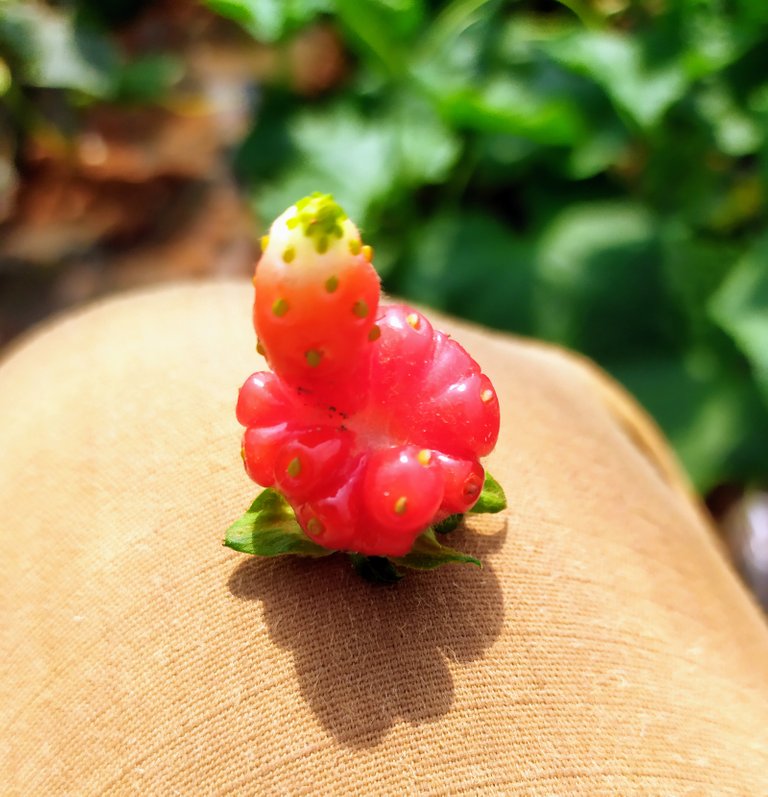 he said it was a very interesting fruit and I would definitely photograph it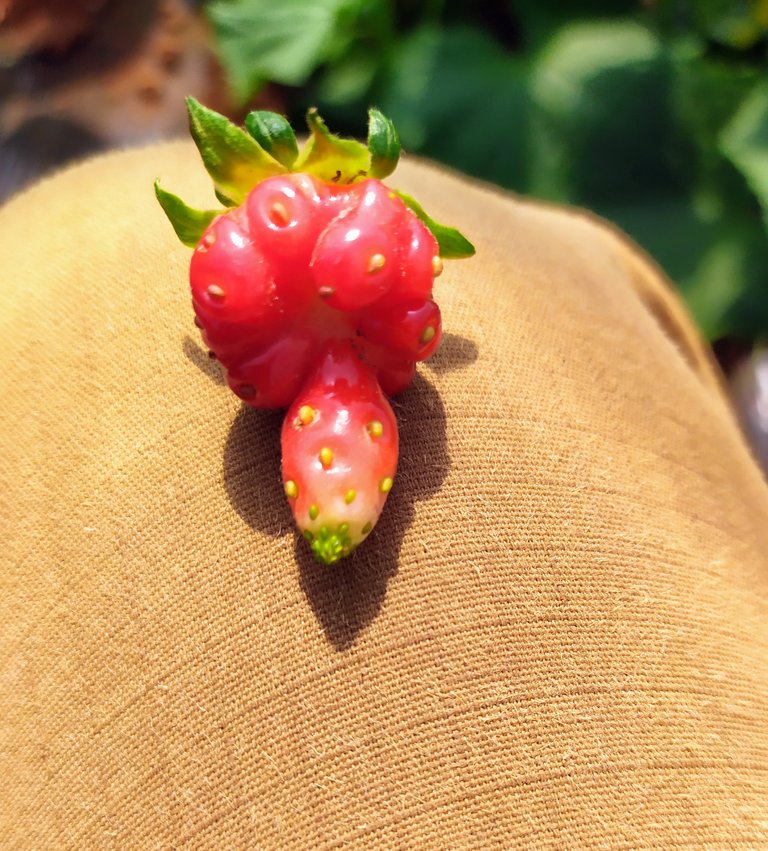 of course I will because that little strawberry is interesting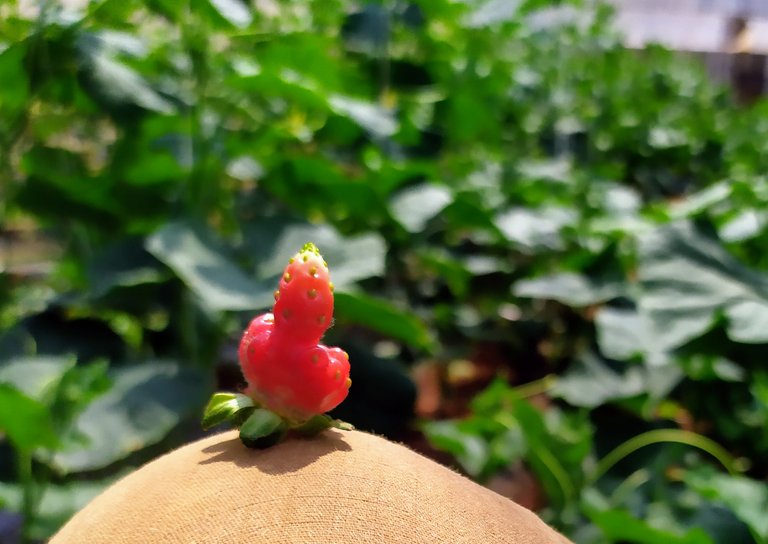 this is how it is inside a beautiful place where good food is prepared for future delicacies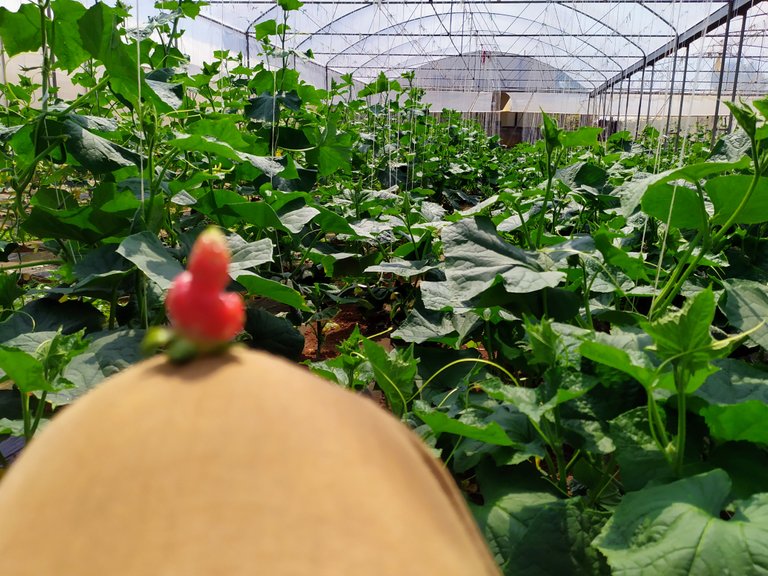 This is one little short of my strawberry preparation with a few photos and a few words for you on HIVE.
I put everything to my liking and of course you can. I definitely wish you a good run until the next adventure of the walk .
THE END
---
---