Fungifriday || The fungus Stemonitis splendens.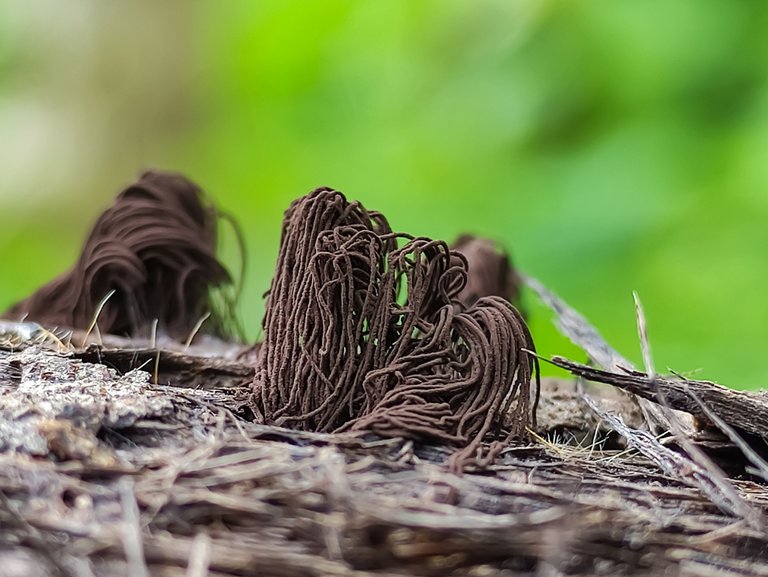 Happy fungifriday day and this is my contribution to #FungiFriday held by @ewkaw.
A few days ago in this first week of August it was drizzling rain for most of the day, it seems this is a reciprocal weather after the dry season that lasted throughout last July with a very hot day and it looks like the dry season is over and lately it sometimes rains in the middle of the night or sometimes during the day .
And in the last few days until today we have had a bit of extreme weather, sometimes rain and sometimes hot sun so even sometimes cloudy all day and this is an attractive season for the growth of wild mushrooms in an open forest environment.
Twigs, fallen trees and deciduous tree leaves during the summer, are now into the wet and rotting season of the season and would be a good place for the beautiful mushrooms to grow this season and during the stages of tree decay and dry foliage in summer, the moisture of rainwater will provide attractive growth space for wild mushrooms that grow with extraordinary characteristics.
One of them is the fungus Stemonitis splendens They are one of the wild mushrooms that look so unique,they have a distinctive growth texture and are brown in color with a slightly rough looking stem surface.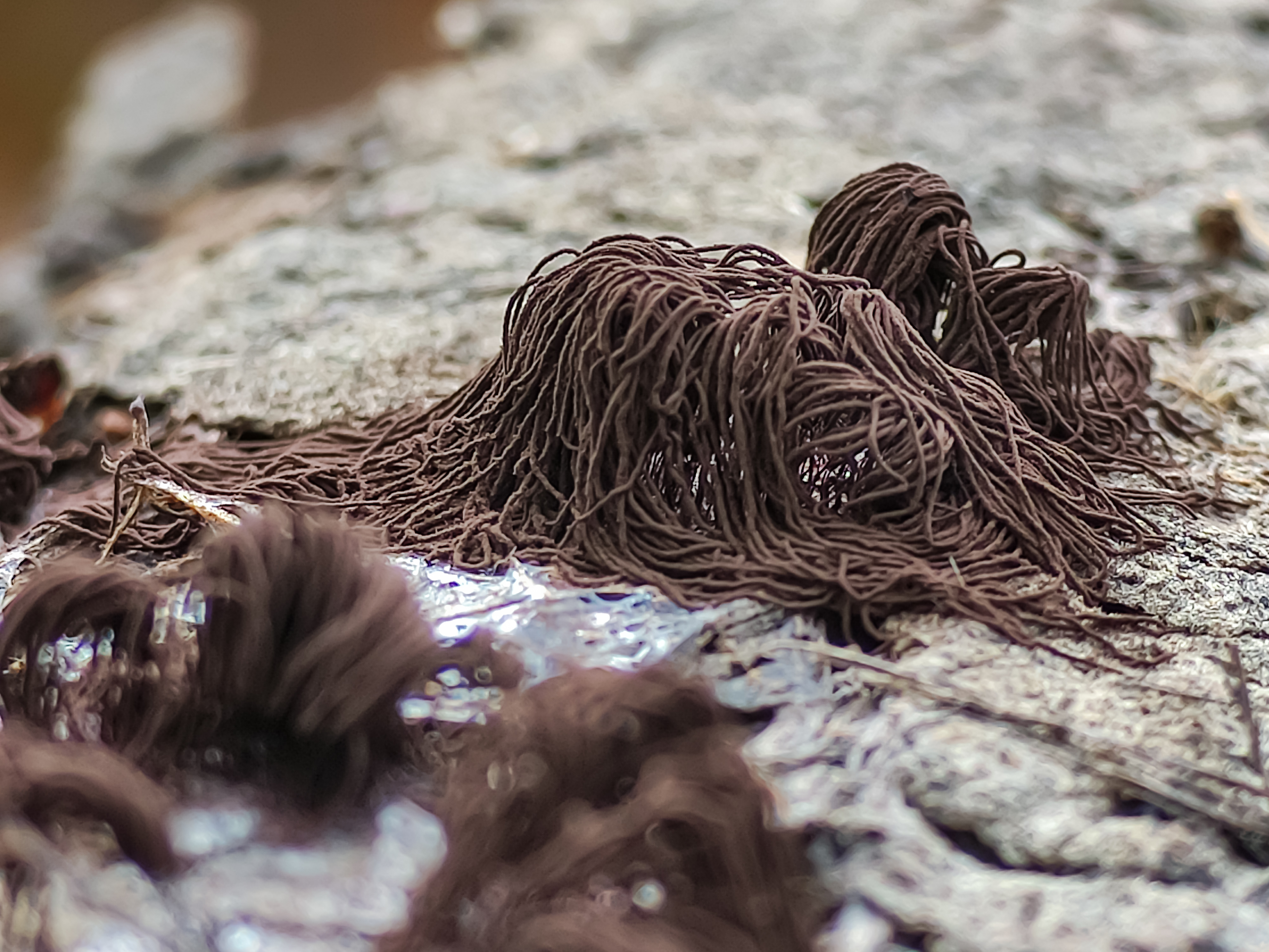 Maybe if we look at the mushrooms at a glance they look like wigs ,I found these mushrooms growing in the environment of fallen tree trunks and they look a little dry with their presence in the open landscape environment of the village rice field area.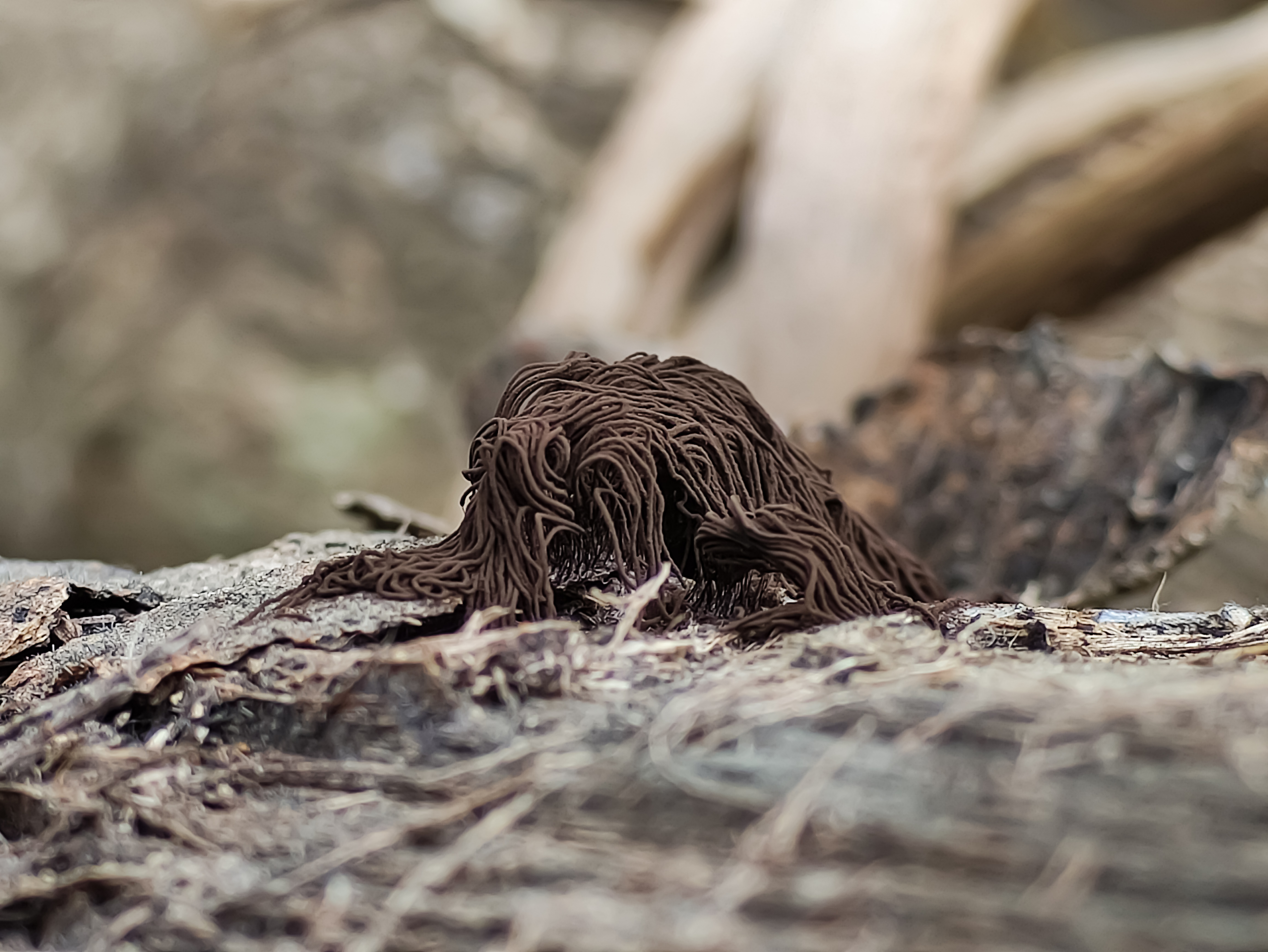 And to get detail of the beauty and uniqueness of wild mushrooms Stemonitis splendens which grew along that bark of the fallen log, I did several macrophotography smartphone shooting sessions with 45mm and 25mm external macro lenses,so I get some details of the beauty of the distinctive texture of that wild mushroom in this season.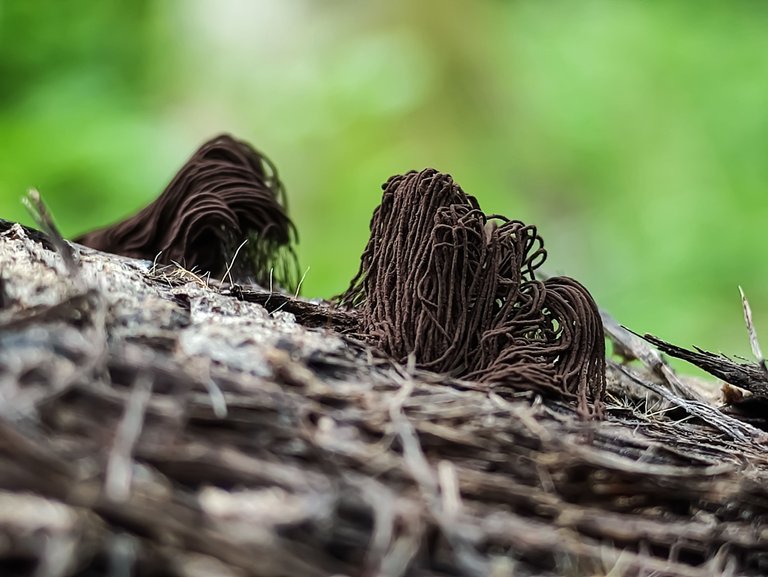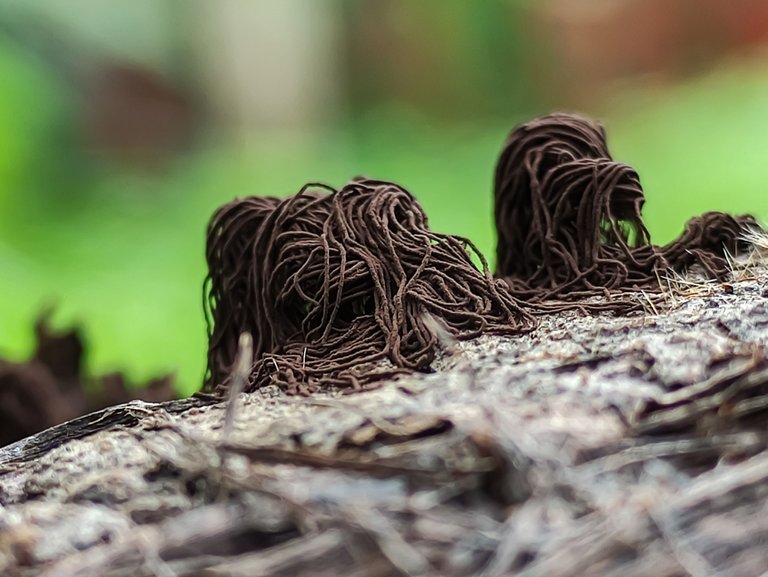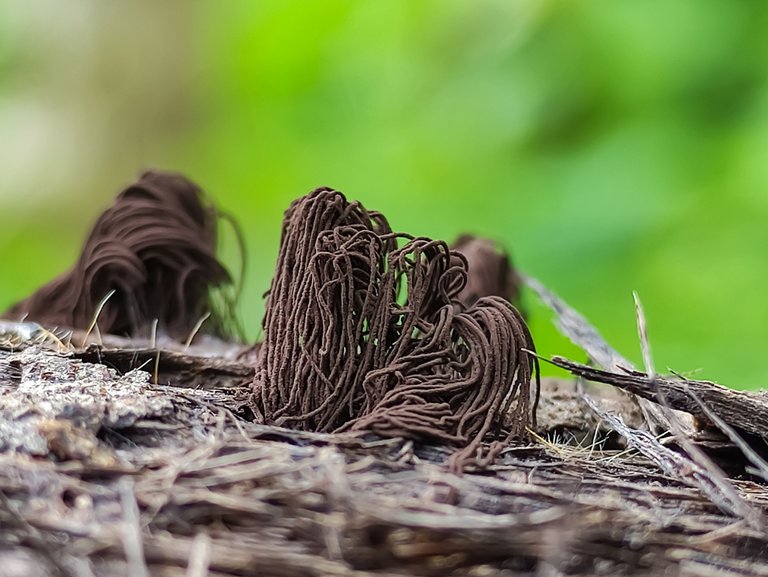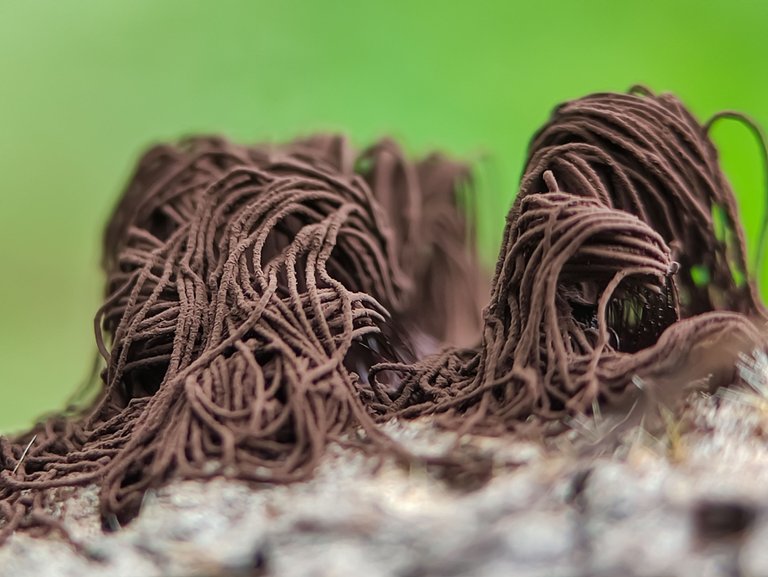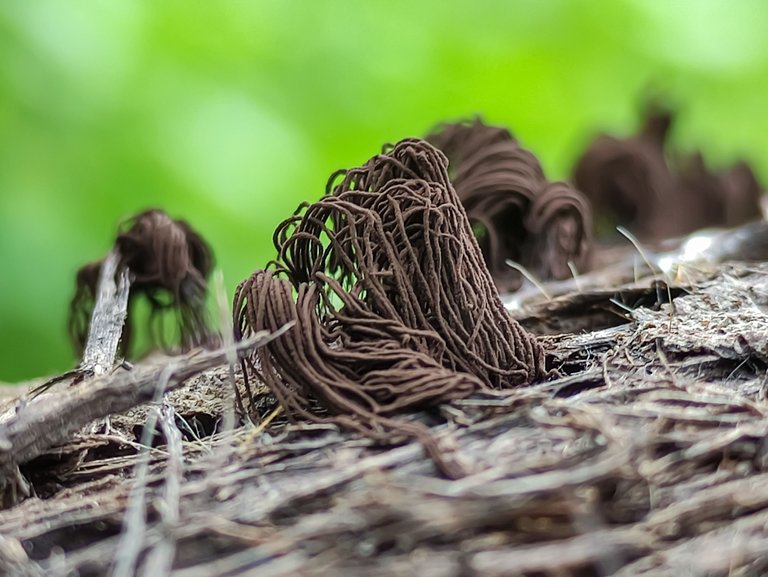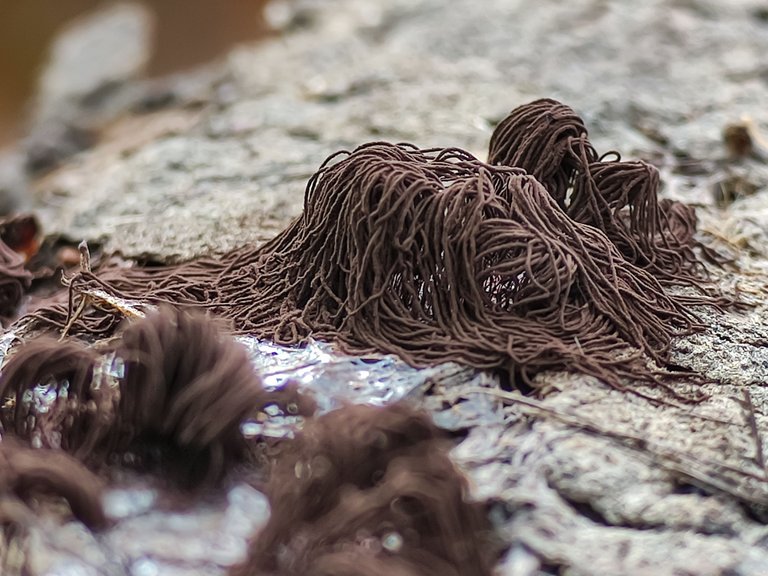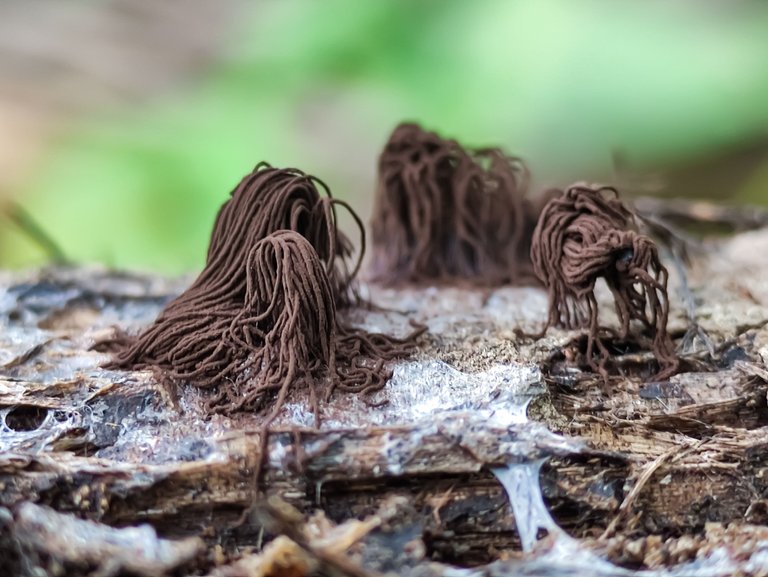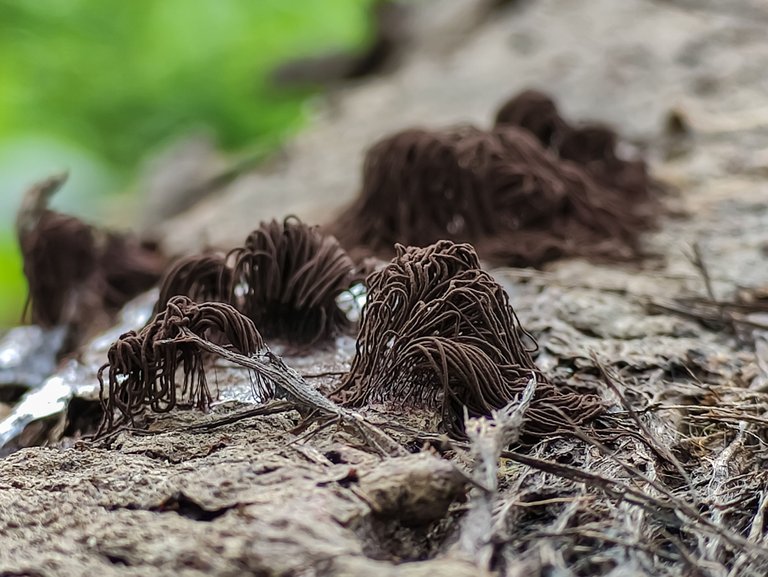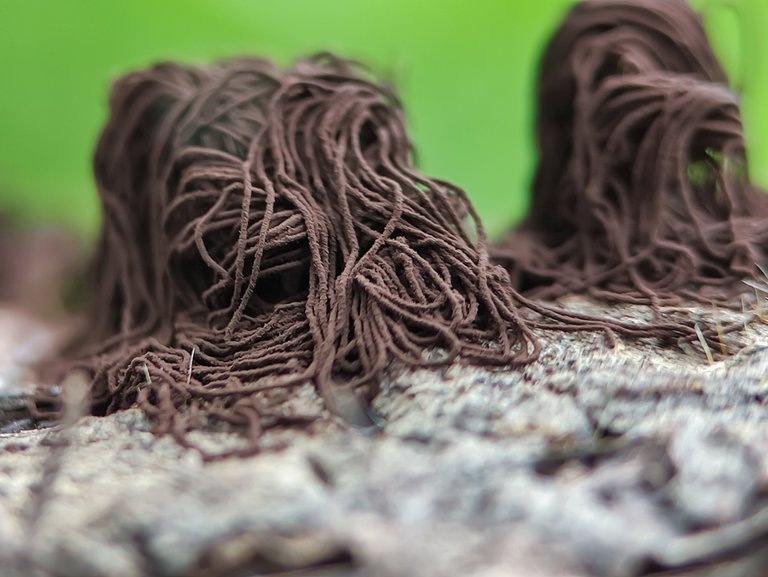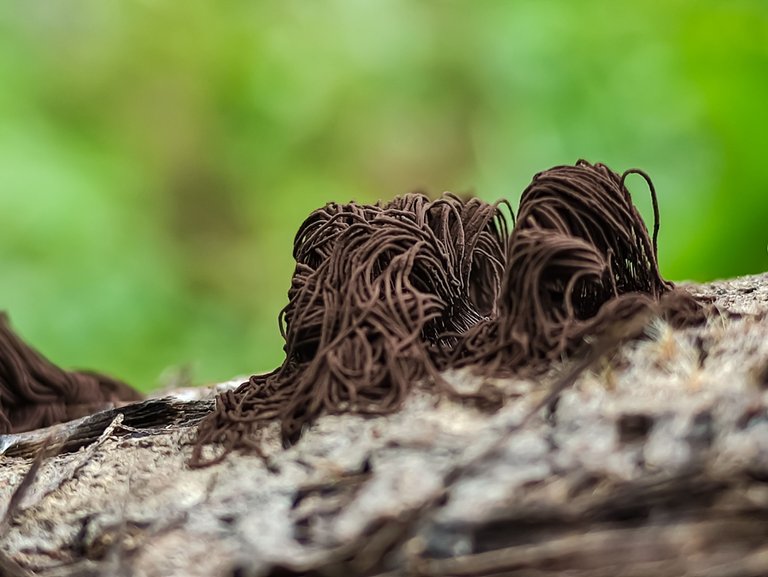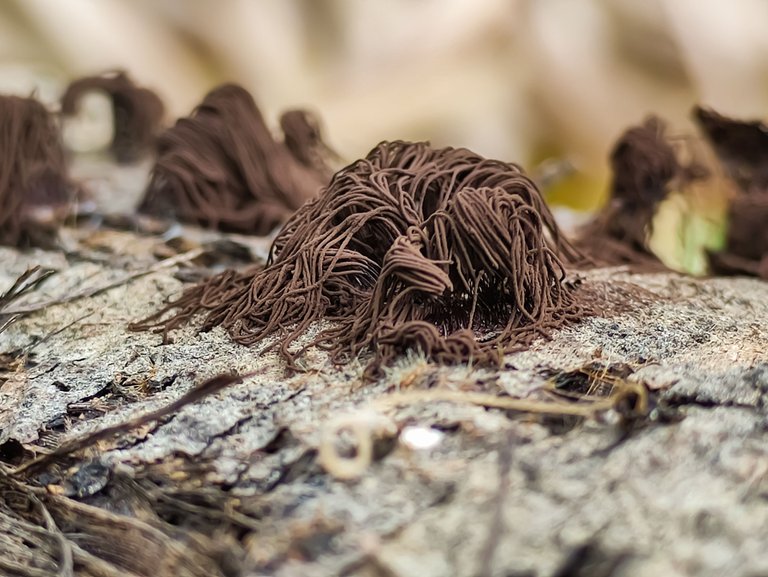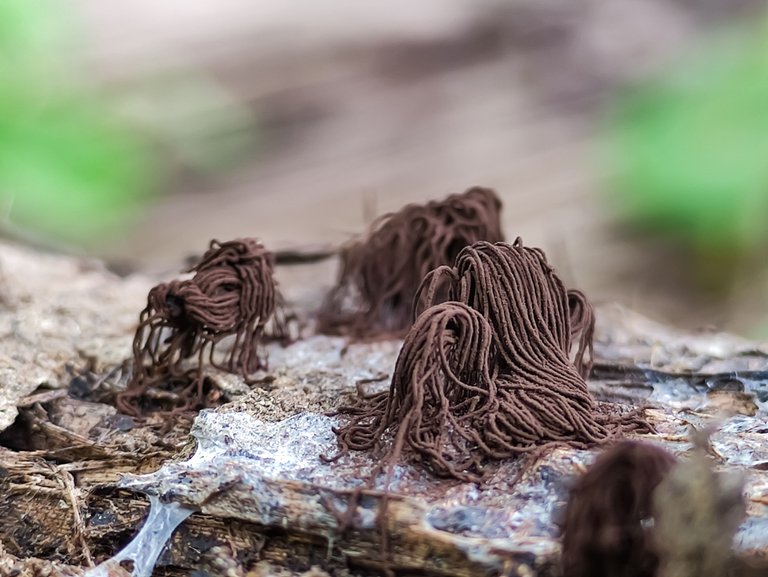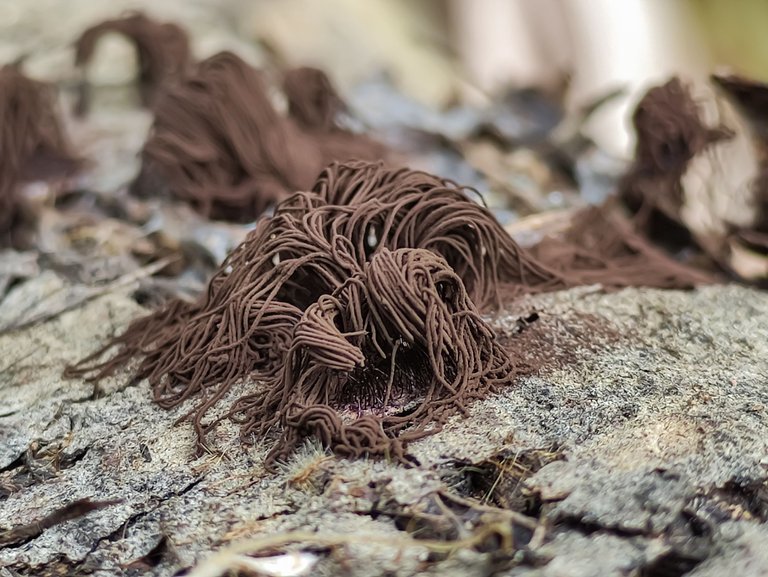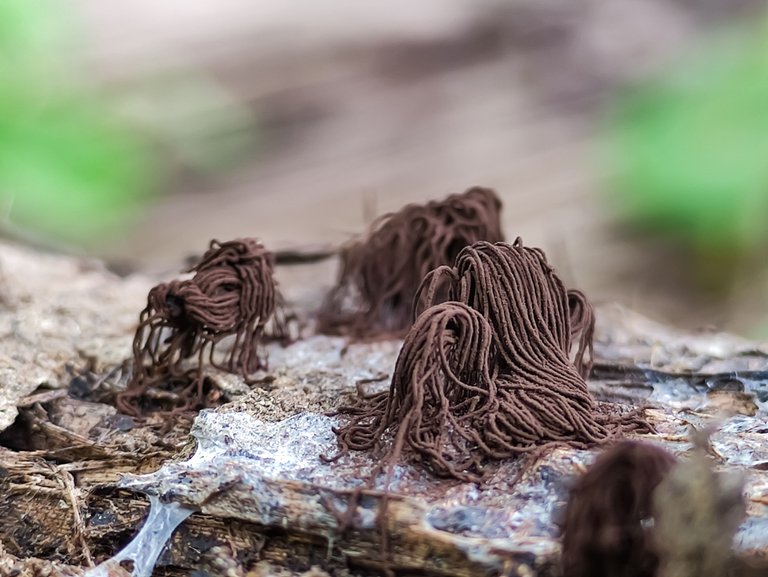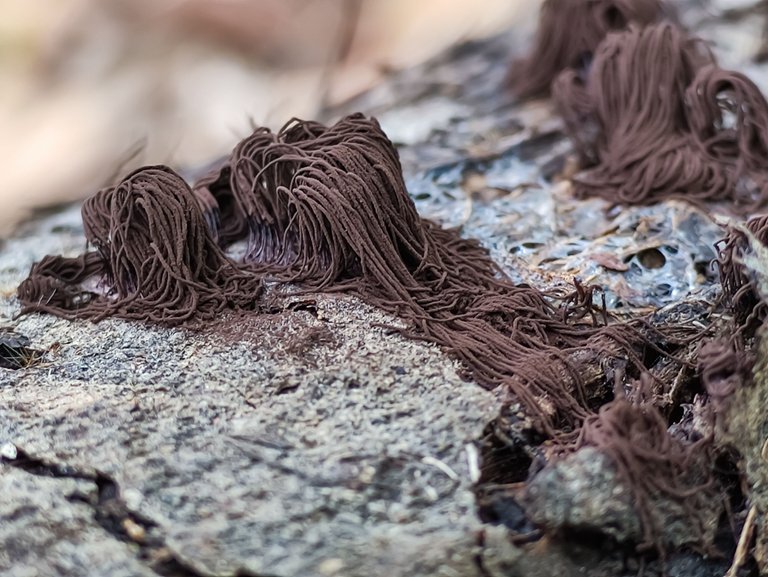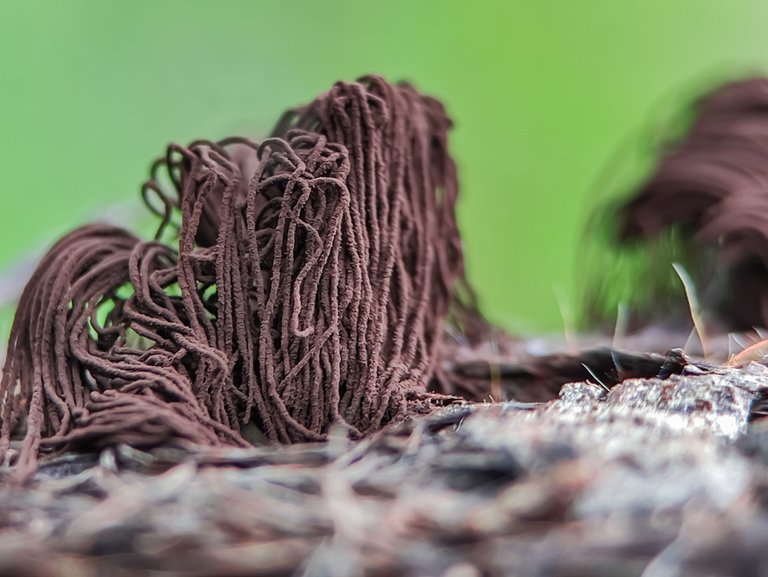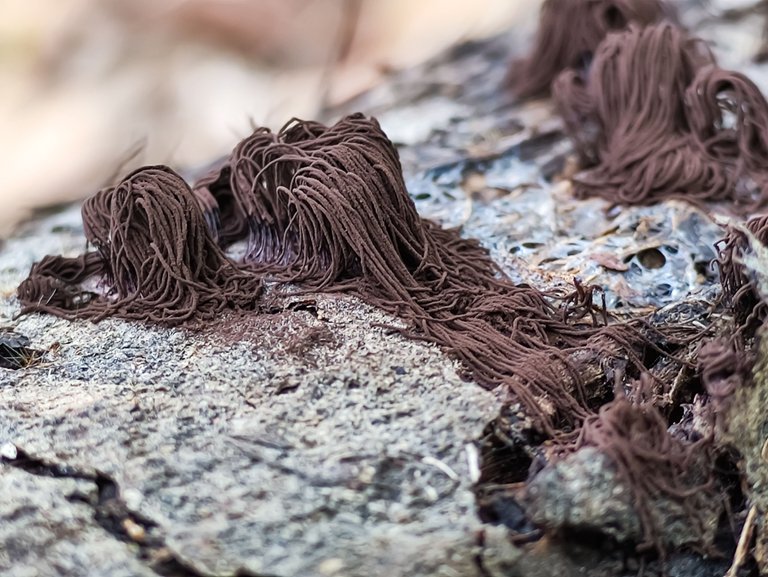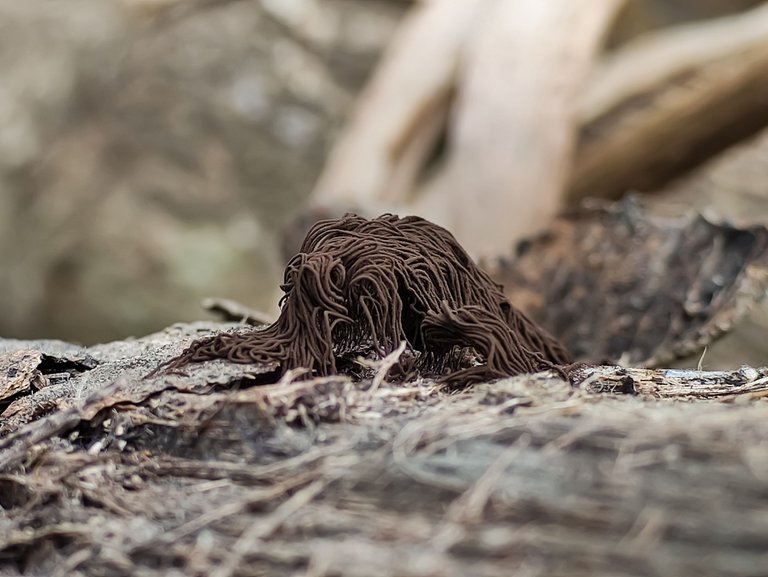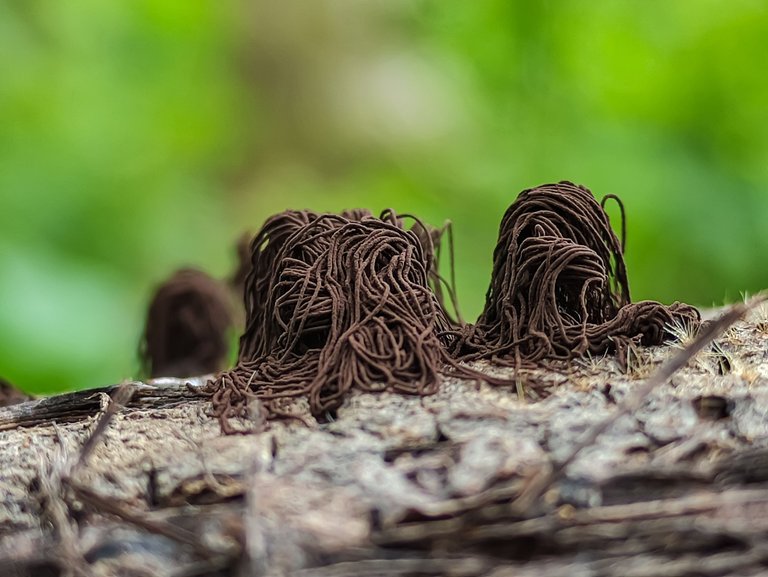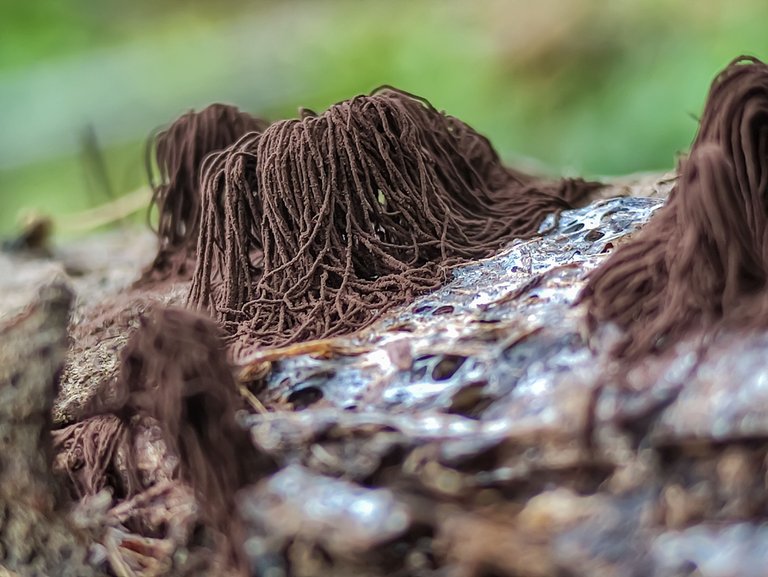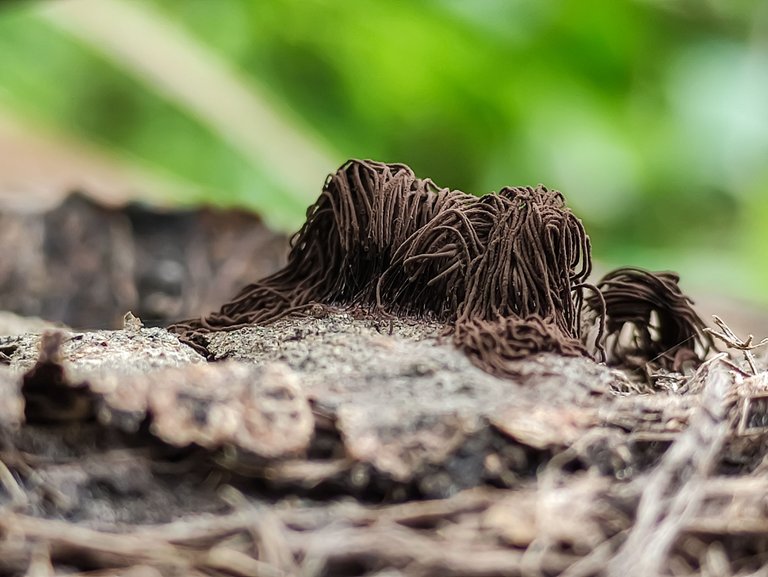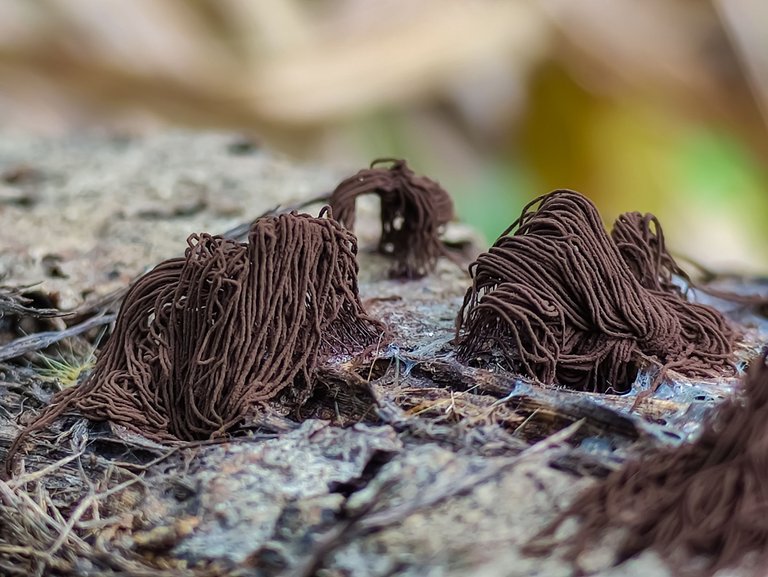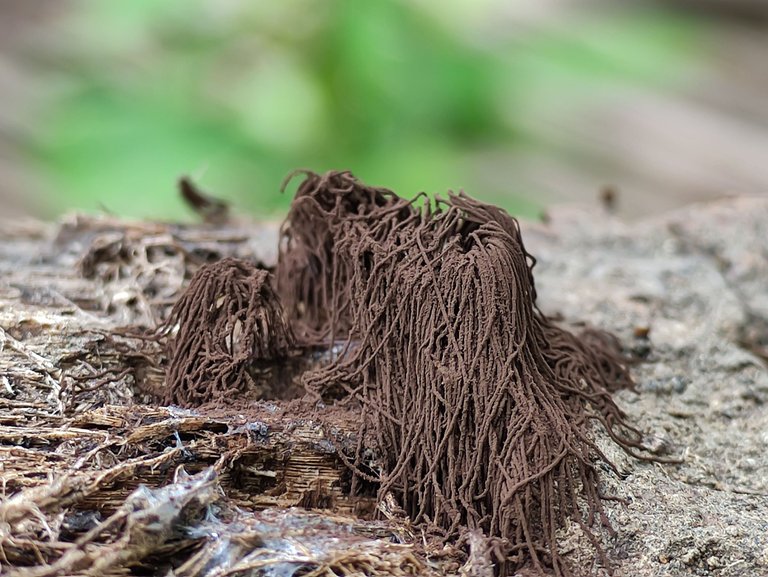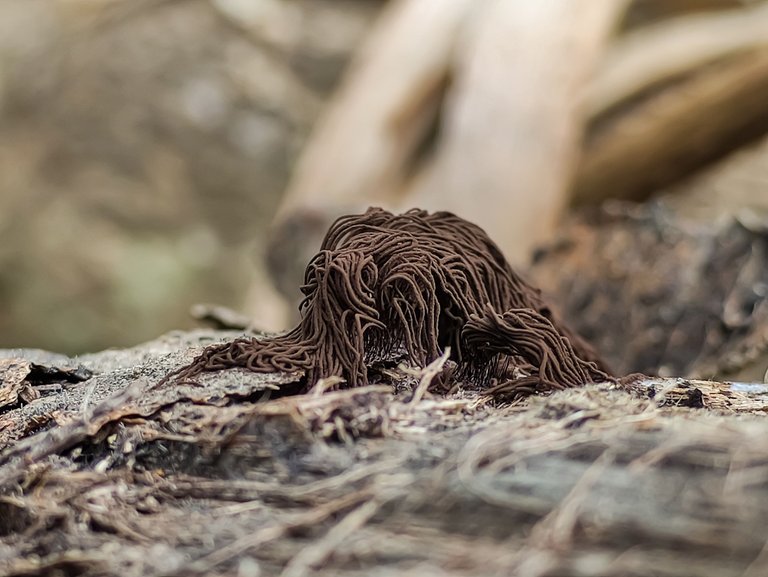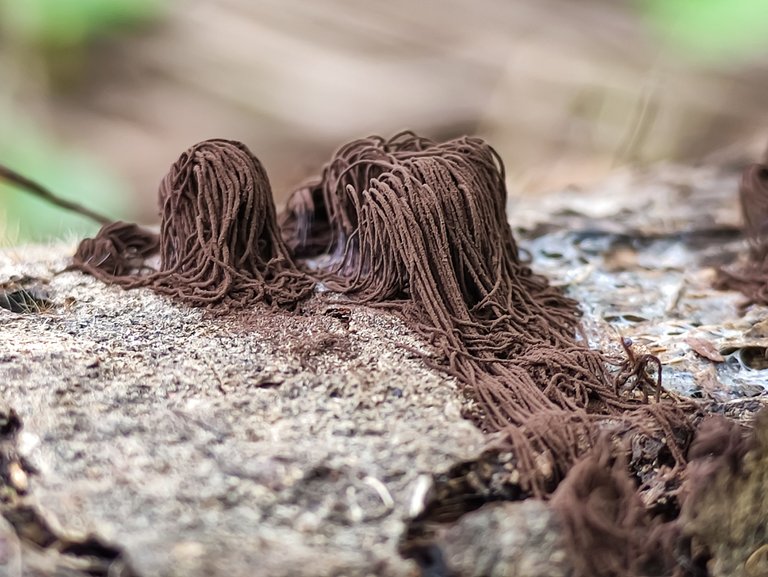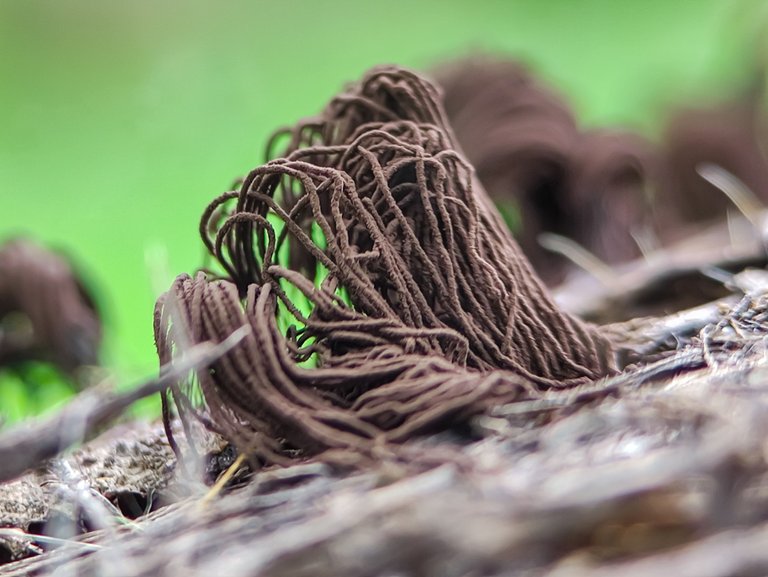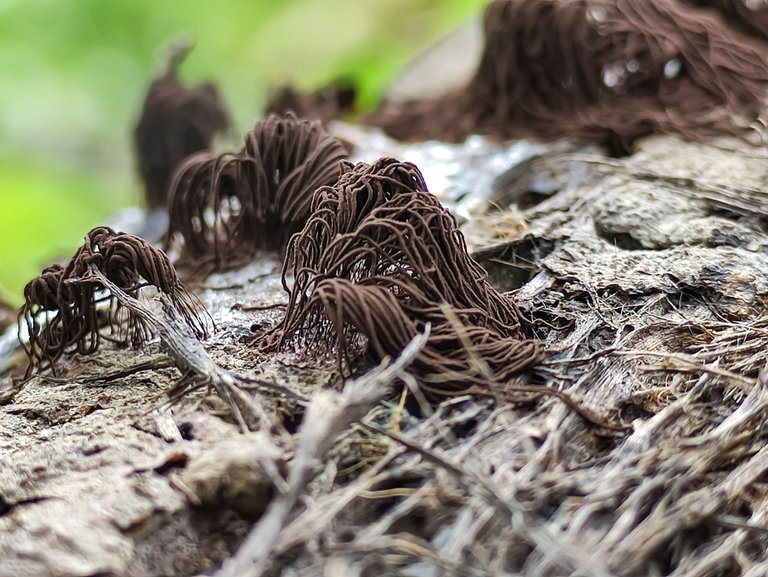 | Camera | Smarphone + macro lens |
| --- | --- |
| Iso | Otomatis |
| Editing | lightroom app |
| Photographer | @deltasteem |
| Follow me | twiiter |
| My discord | deltasteem#8161 |

---
---