Fungifriday || Wild mushrooms from around the village forest.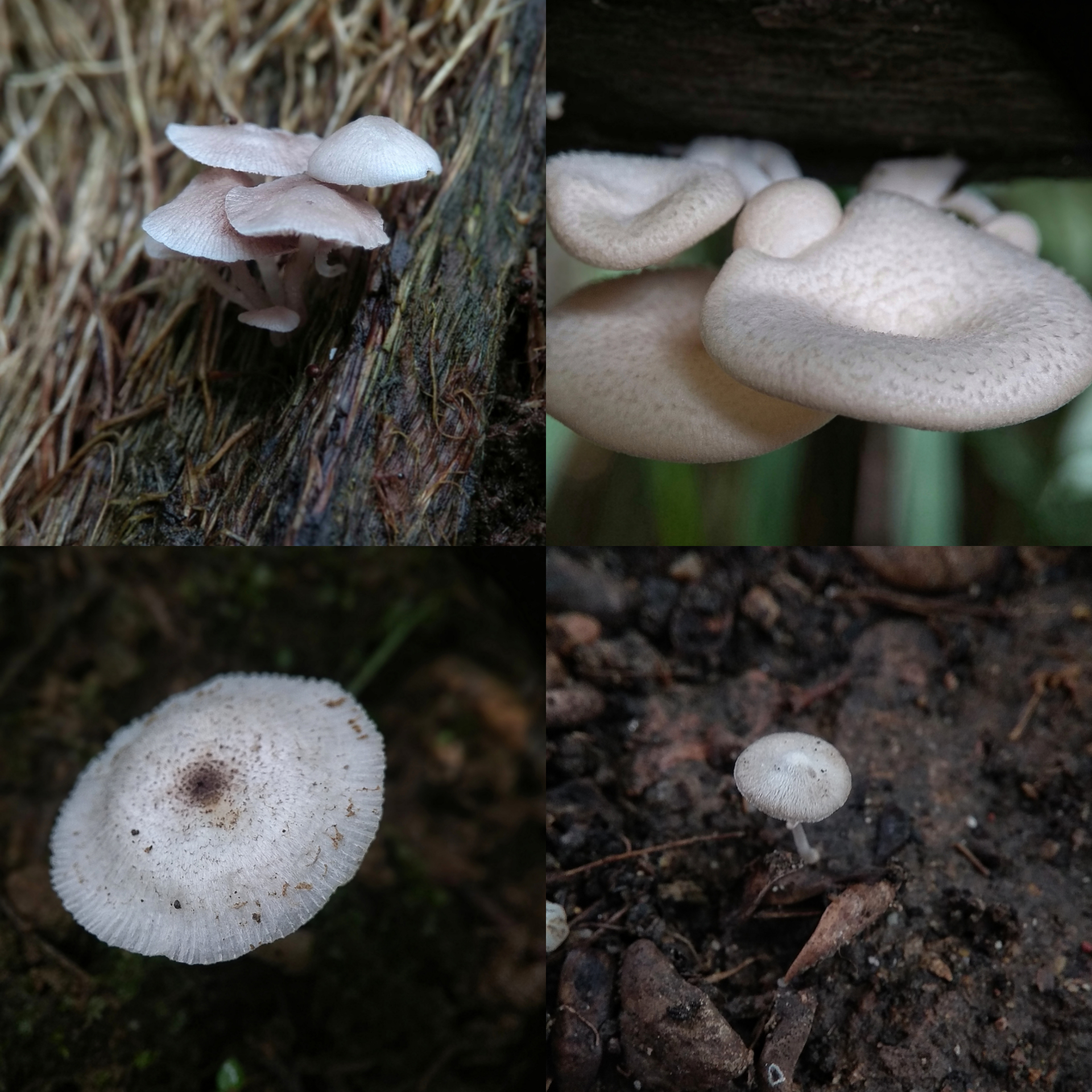 For three rainy days from night to evening and after lunch today after the rain stopped, I did wild mushroom hunting around the forest of the village where I live.
The forest, it's not that big but around the hill there are lots of trees and tree branches scattered about and I think toadstools will grow during this rainy season.
Even though the weather was a little cloudy, I was still excited to hunt for wild mushrooms around the hill and to get there I waded through the path, when I got around the hill I immediately explored the forest area that was overgrown with dense trees, with hope could find some beautiful wild mushroom shots.
Underneath the dense trees I first found the Lepiota mushroom, a genus of fungi in the family Agaricaceae. source the fungus was growing alone around it and I decided to take some macrophotography of that mushroom.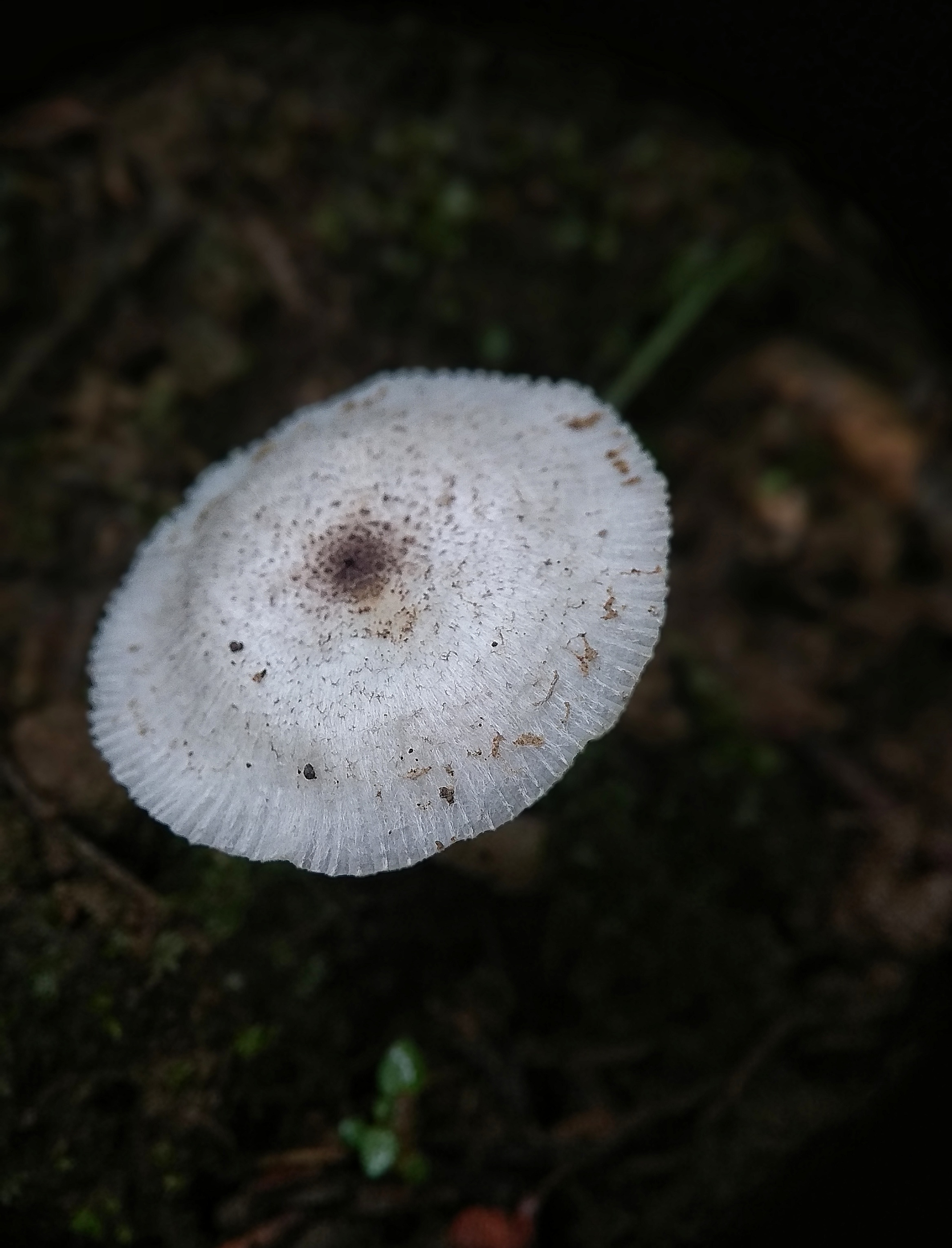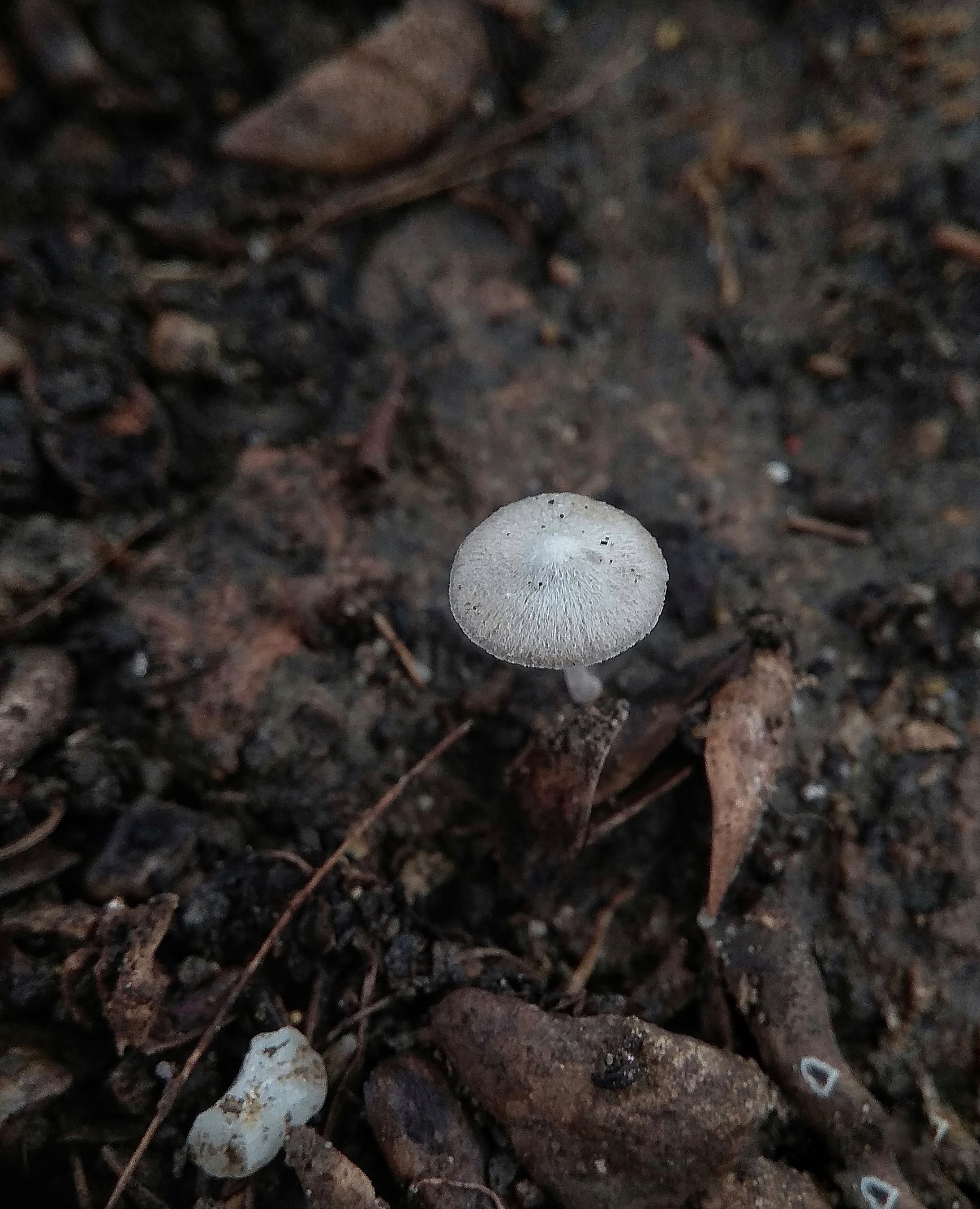 After I took some pictures of the mushrooms, then I continued to explore that entire forest area and I found some other wild mushrooms and some of them were Oyster mushroom (Pleurotus ostreatus) is a food fungus from the Basidiomycota group and belongs to the Homobasidiomycetes class.source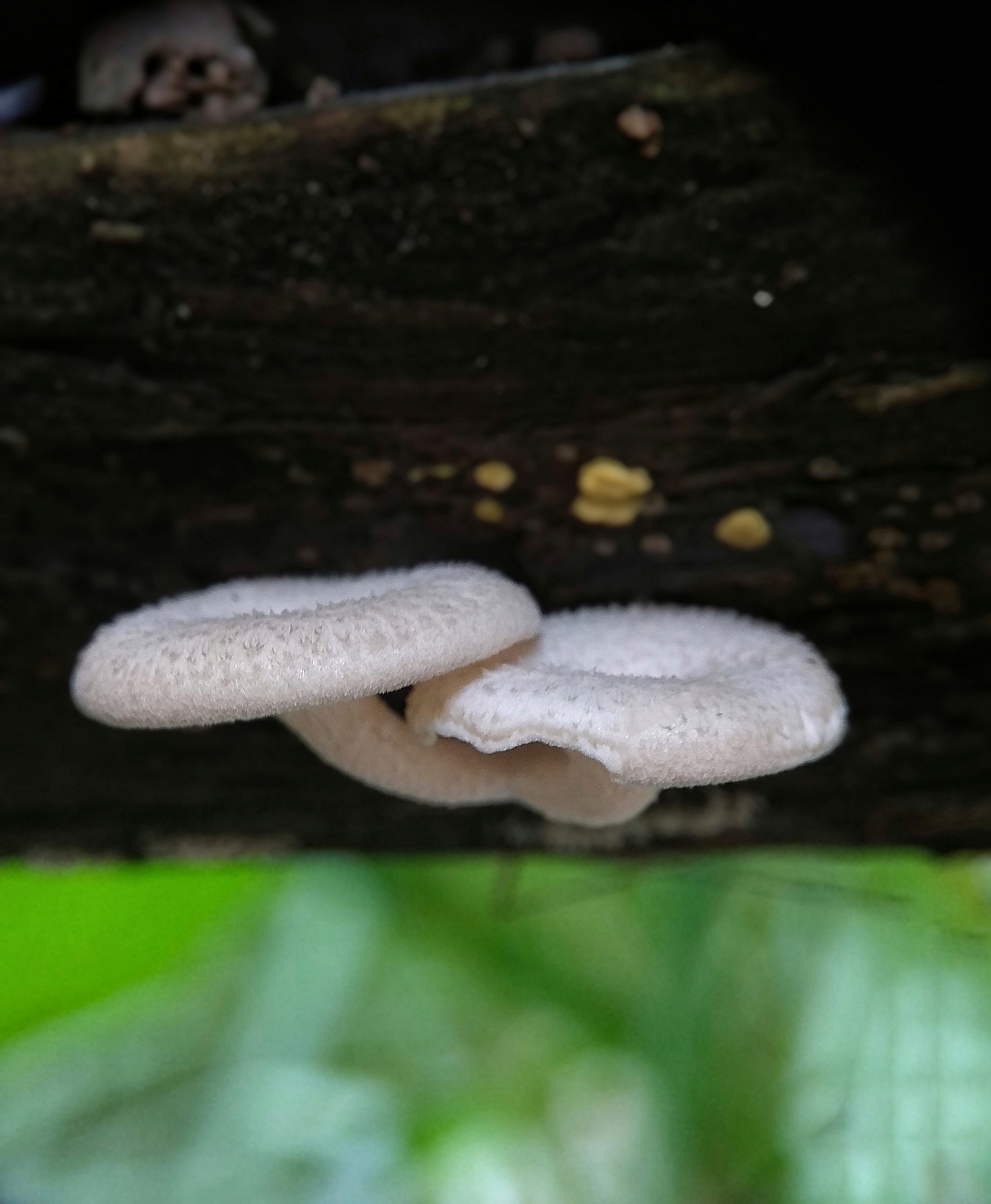 And here you can also see some other mushroom shots that I found around that rural hills.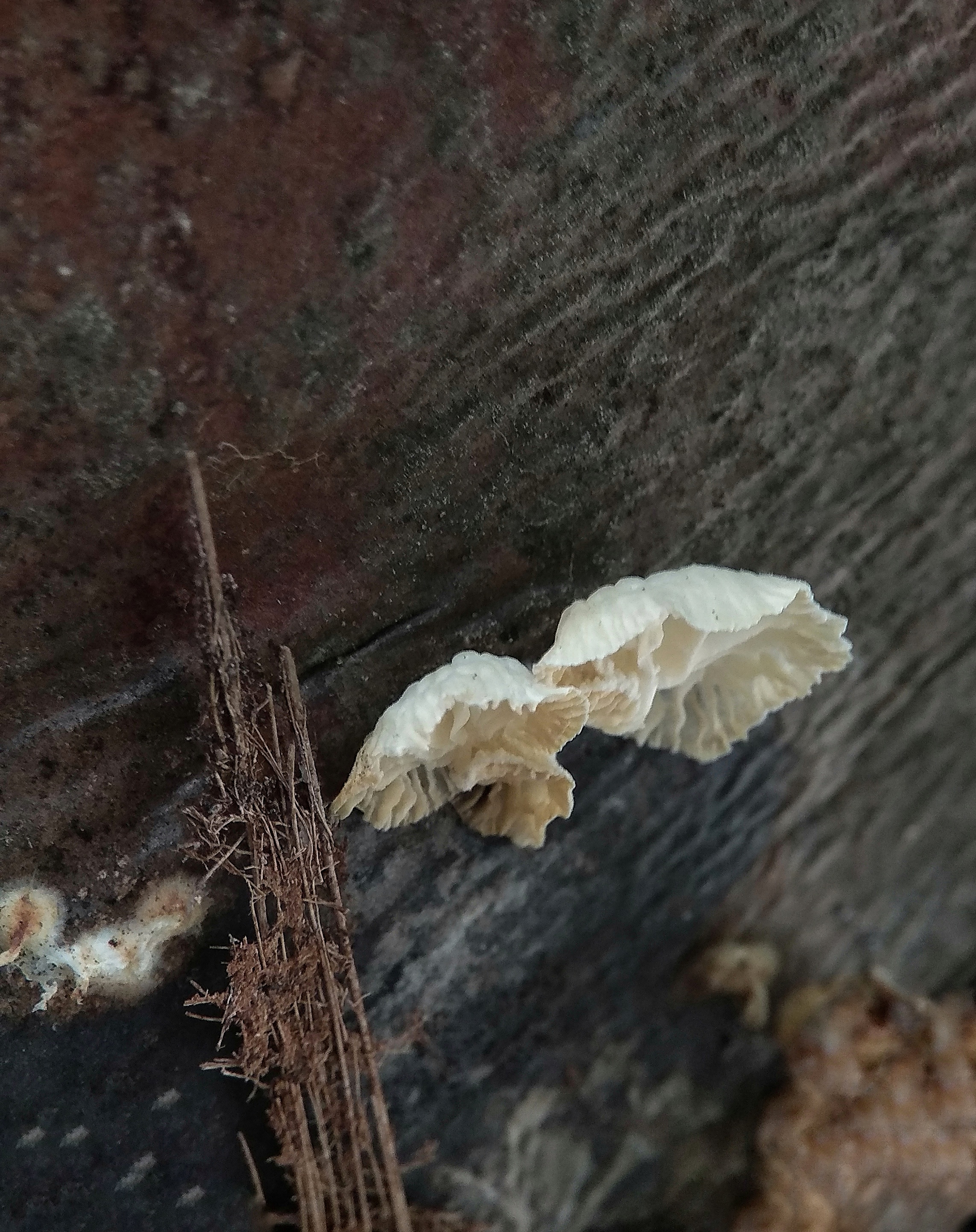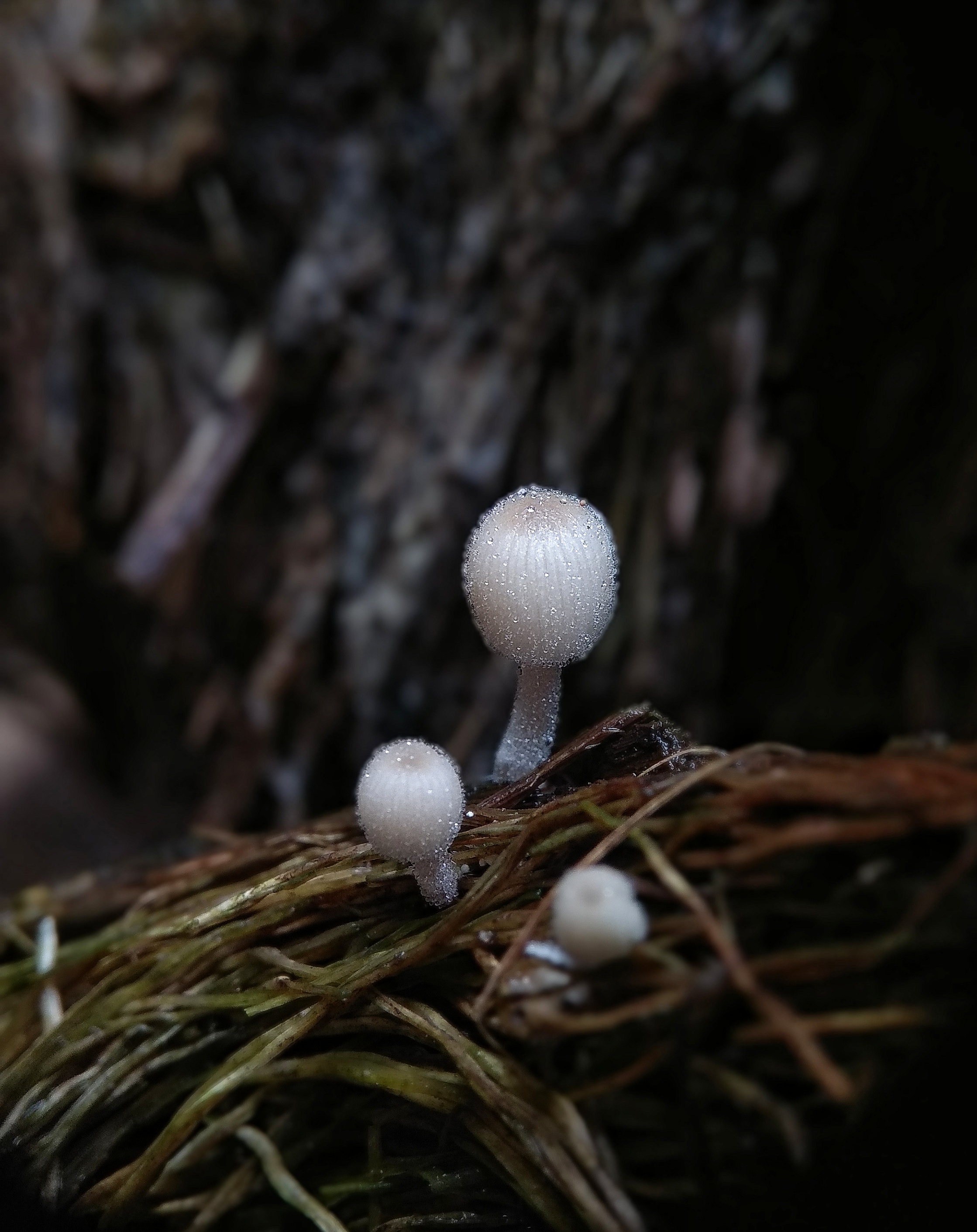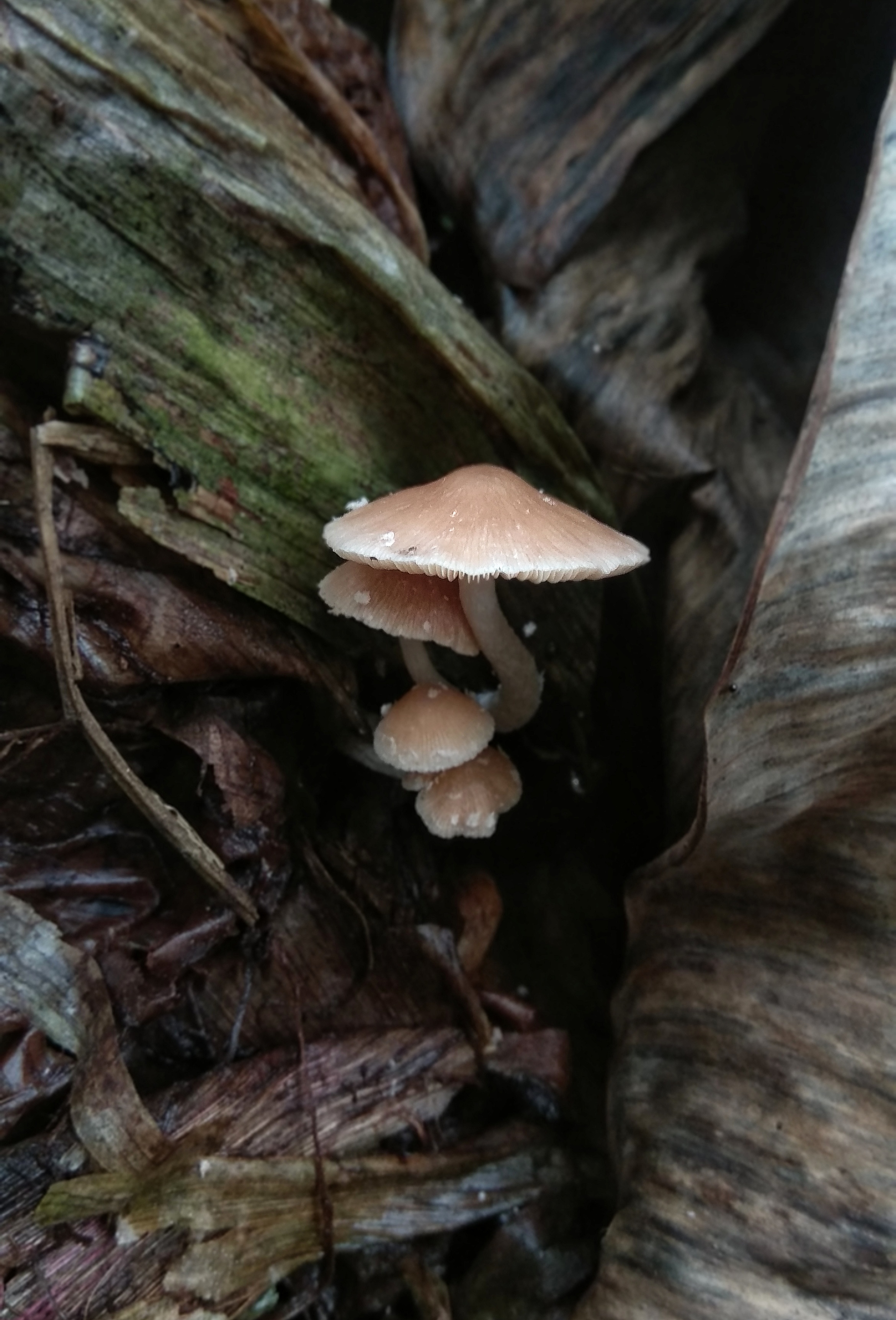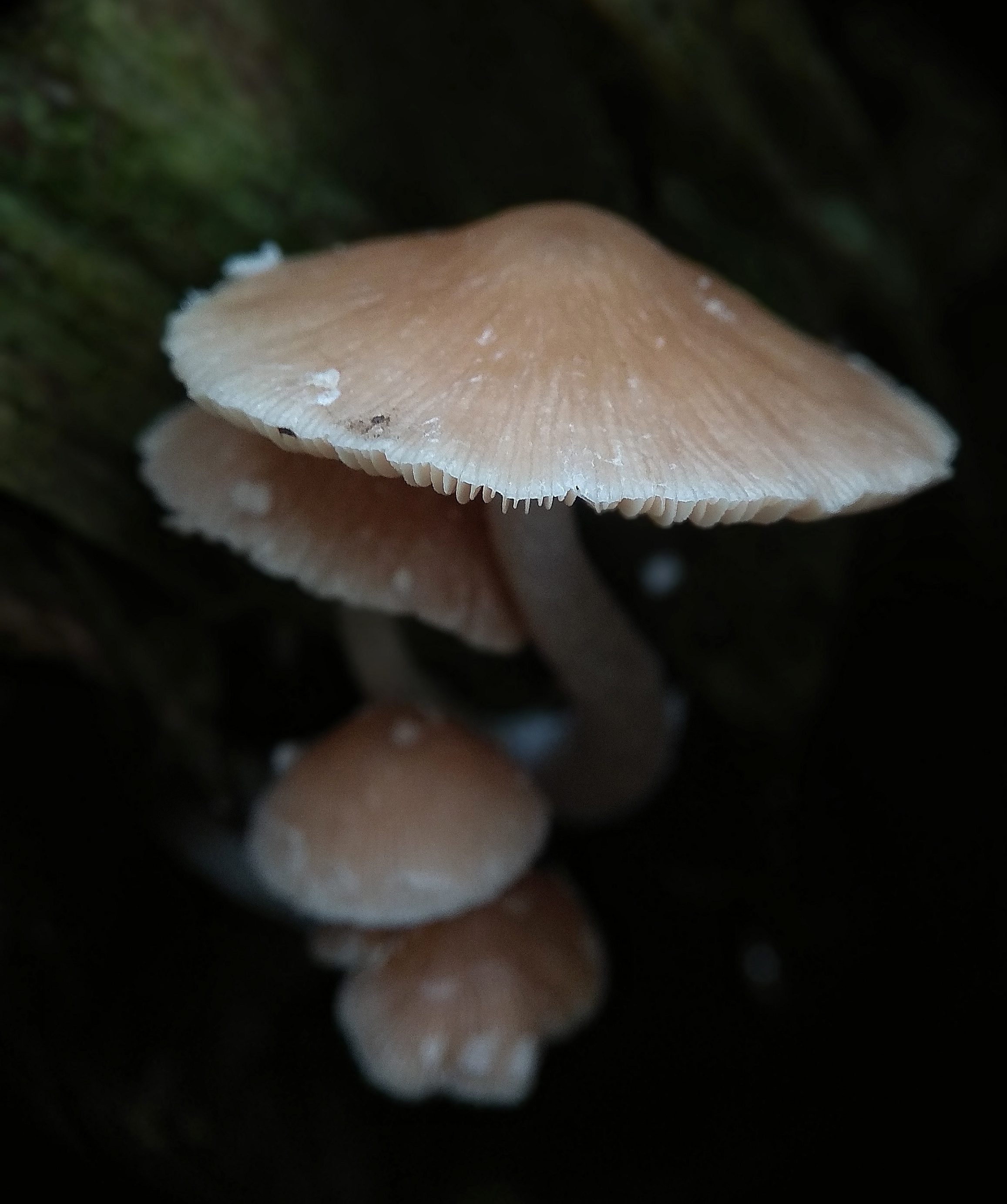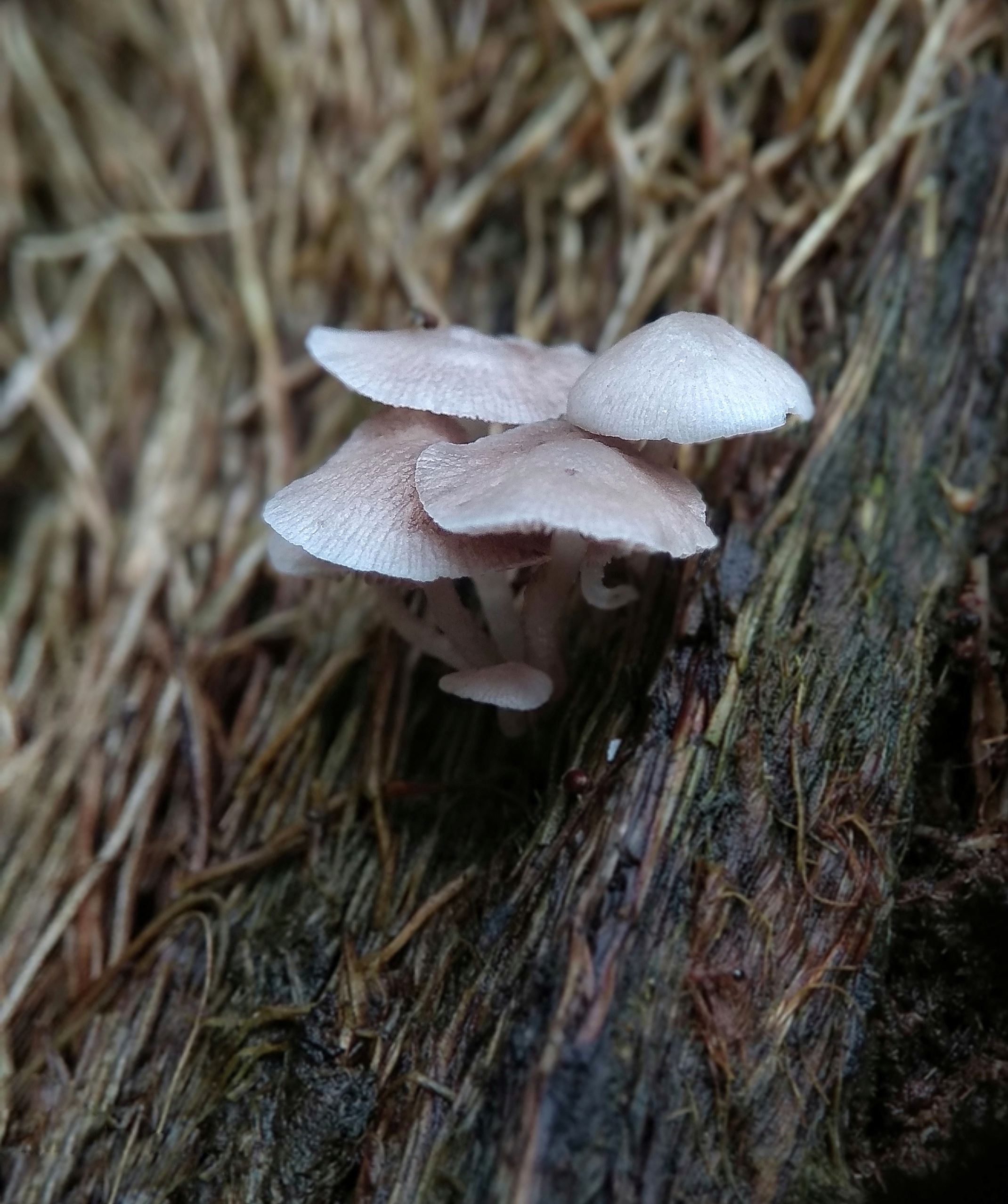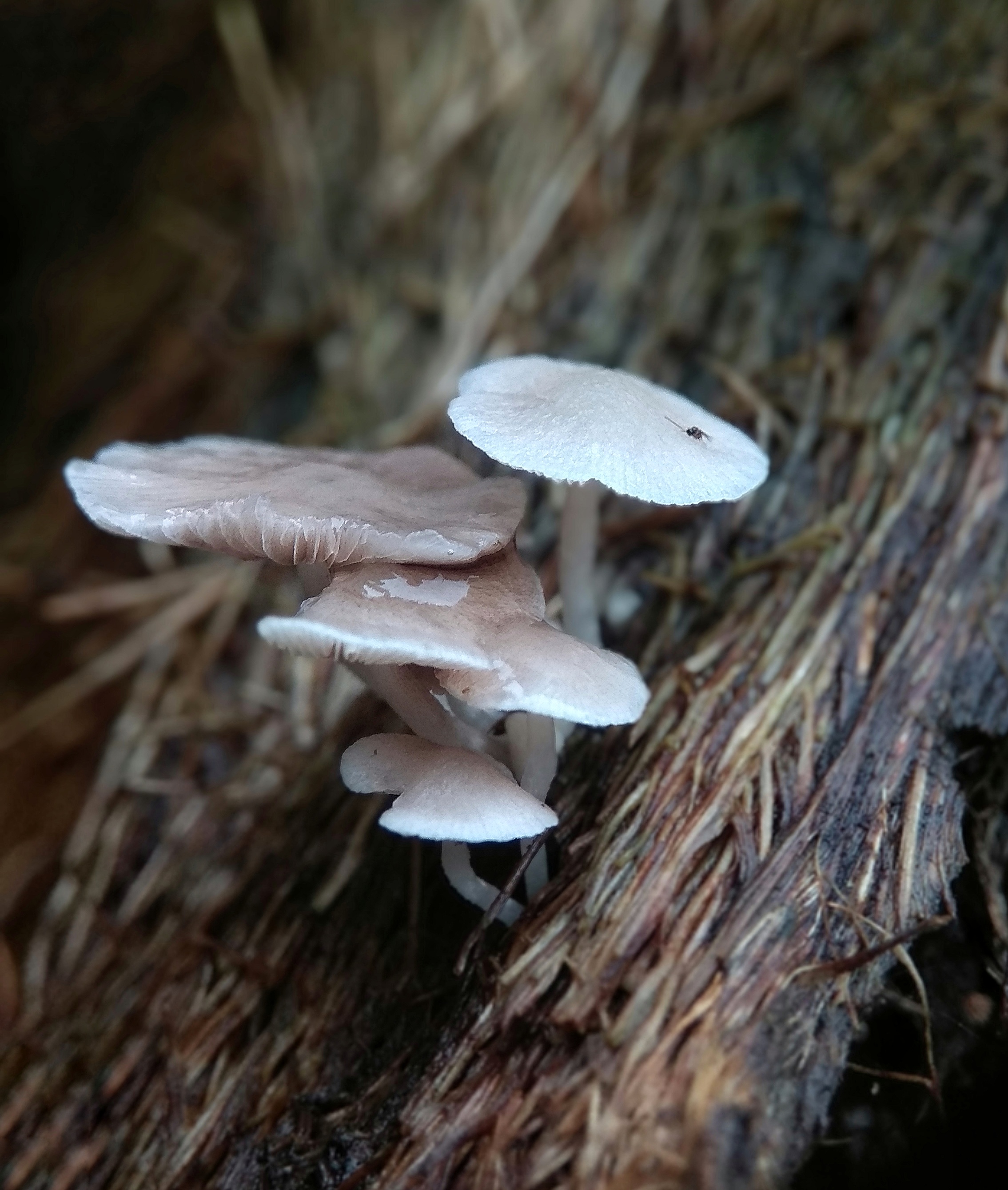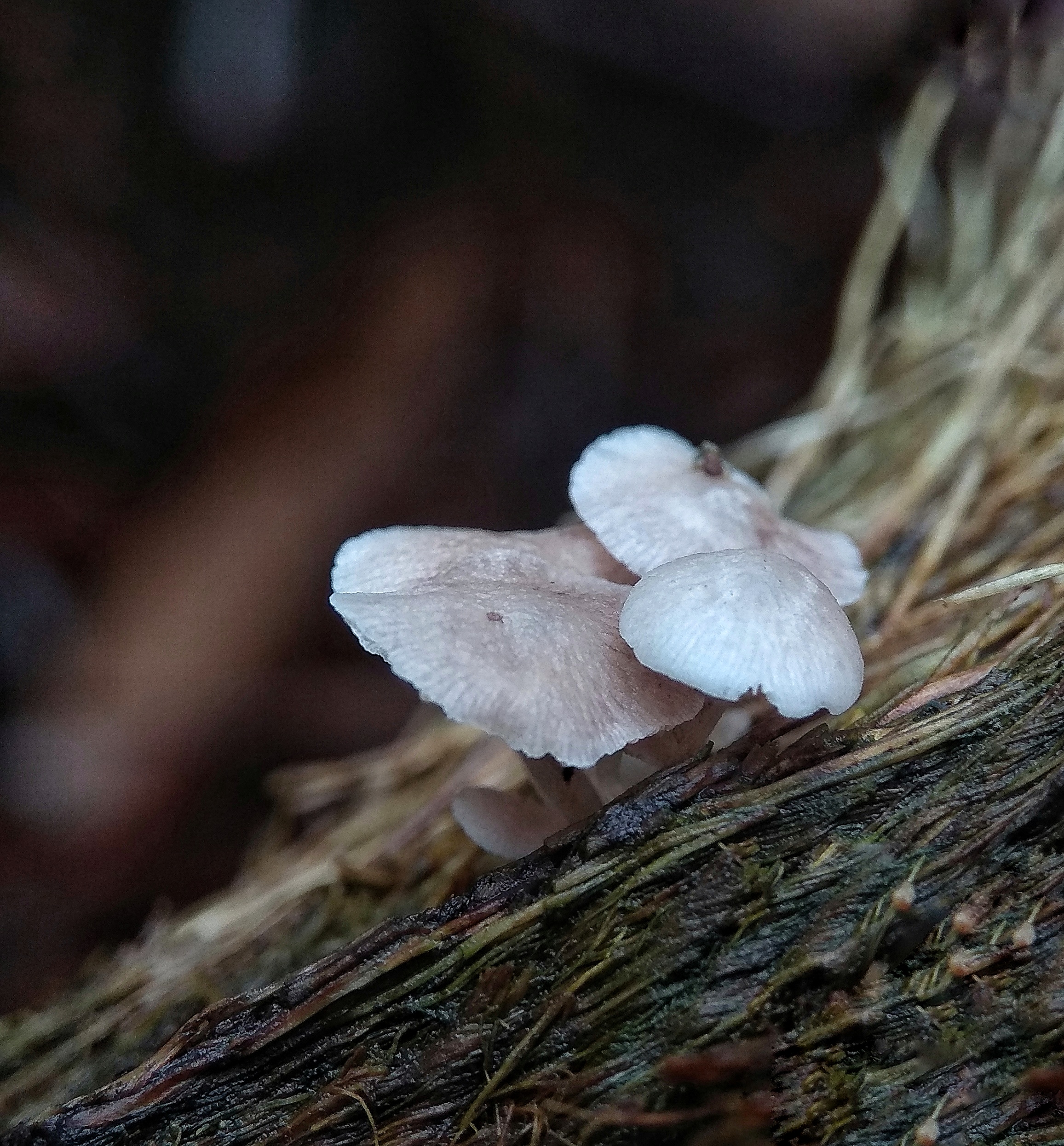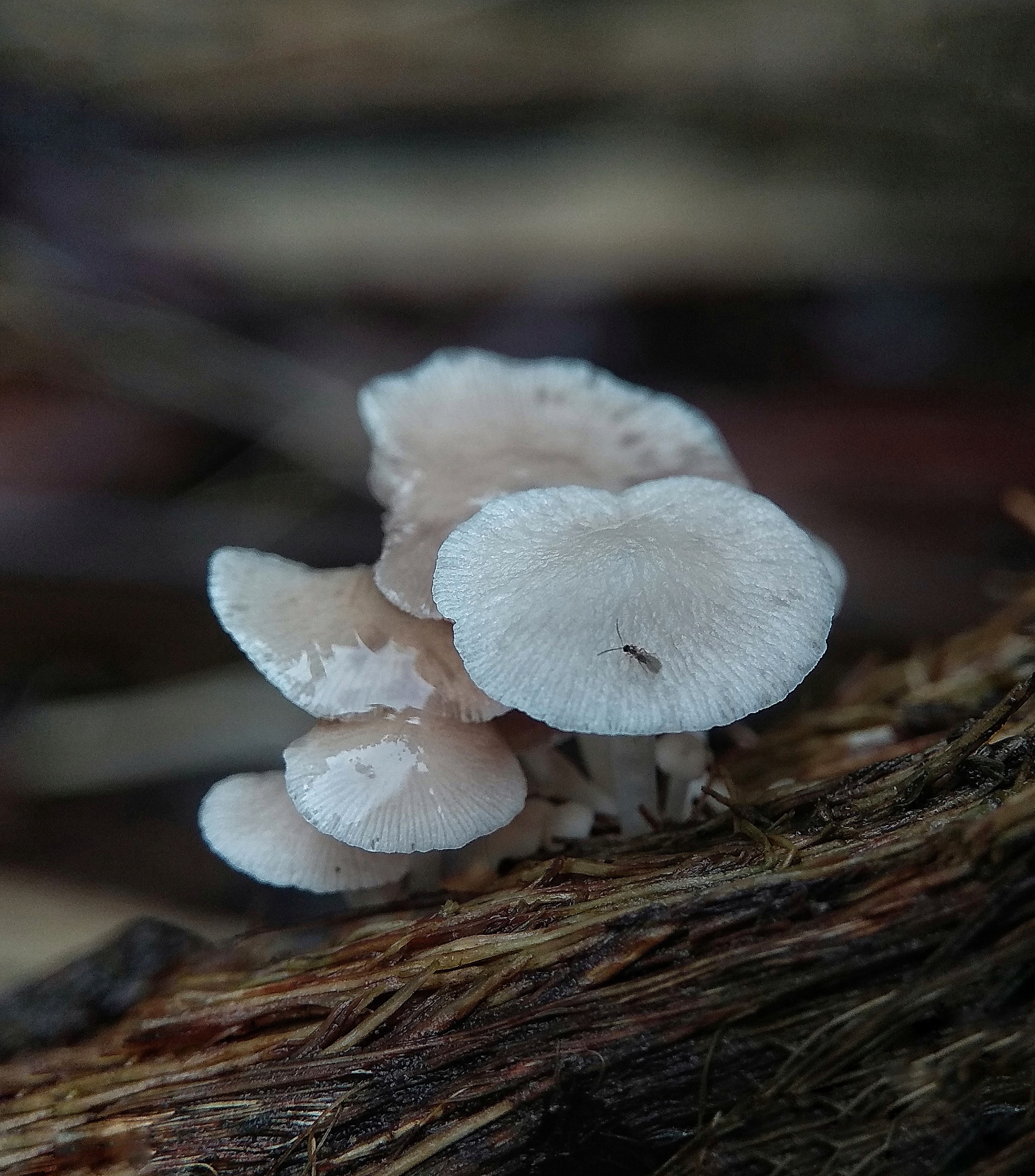 The mushrooms look quite beautiful and some of them still look like the raindrops that fell today and after I took some macrophotography shots of the mushrooms I returned home and this is my latest post for today's #fungifriday contest. can enjoy it.
Thank you for visiting the page macrophotography smartphone @Deltasteem .
| Camera | Smarphone + macro lens |
| --- | --- |
| Iso | Otomatis |
| Editing | Snapseed app |
| Photographer | @deltasteem |
| Follow me | twiiter |
| Lokasi | Aceh, Indonesia |


---
---