tokenized retrofuturist steampunk art ENG-ESP
Hi! I want to share you a new retrofuturism animation I've done.
Retrofuturism was a trend of how they thought in the past how technology will be like.
You can think in movies like Metropolis. It is also linked to the steampunk sci fi trend.
Basically, is science fiction but vintage.
¡Hola! Quiero compartirles una nueva animación de retrofuturismo que he realizado.
El retrofuturismo fue una tendencia de cómo pensaban en el pasado cómo sería la tecnología.
Puedes pensar en películas como Metrópolis. También está vinculado a la tendencia de ciencia ficción steampunk.
Básicamente, es ciencia ficción pero vintage.
First I started drawing it on adobe illustrator using vectors. I need all objects in different layers, so it will be easy to animate it.
Primero comencé a dibujarlo en adobe illustrator usando vectores. Necesito todos los objetos en diferentes capas, por lo que será fácil animarlo.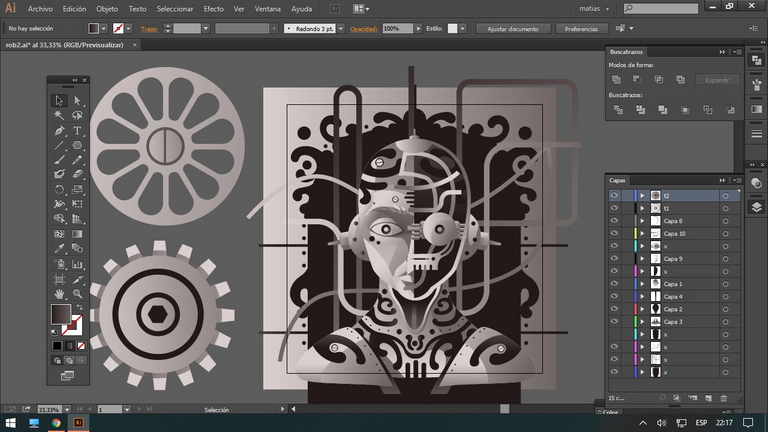 Then, I imported the composition into after effects. Time for animation! I use this shaking effect for the pipes, and a mix of distort and blur effects for creating the steam.
Luego, importé la composición a efter effects. ¡Hora de la animación! Utilizo este efecto de temblor para las tuberías y una mezcla de efectos de distorsión y desenfoque para crear el vapor.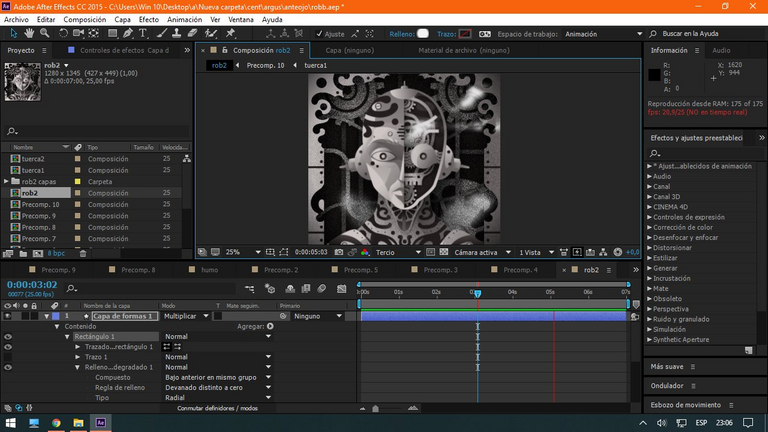 the shadows also adds volume and depth to the layers. you can see here a gif preview. I also added some dirt to simulate the old tapes effect.
las sombras también agregan volumen y profundidad a las capas. puedes ver aquí una vista previa de gif. También agregué un poco de suciedad para simular el efecto de las cintas antiguas.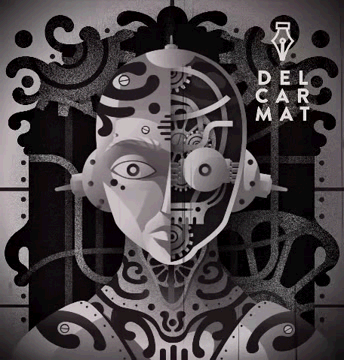 You can see the HD version here:
Puedes ver la versión HD aquí:
new unique 1/1 piece! on kalamint
just for tezos collectors. 19 tez.
"the man of the future"
https://kalamint.io/token/48582
nuevo 1/1 nft. en kalamint. Solo para coleccionistas de tezos. 19 tez. "el hombre del futuro" https://kalamint.io/token/48582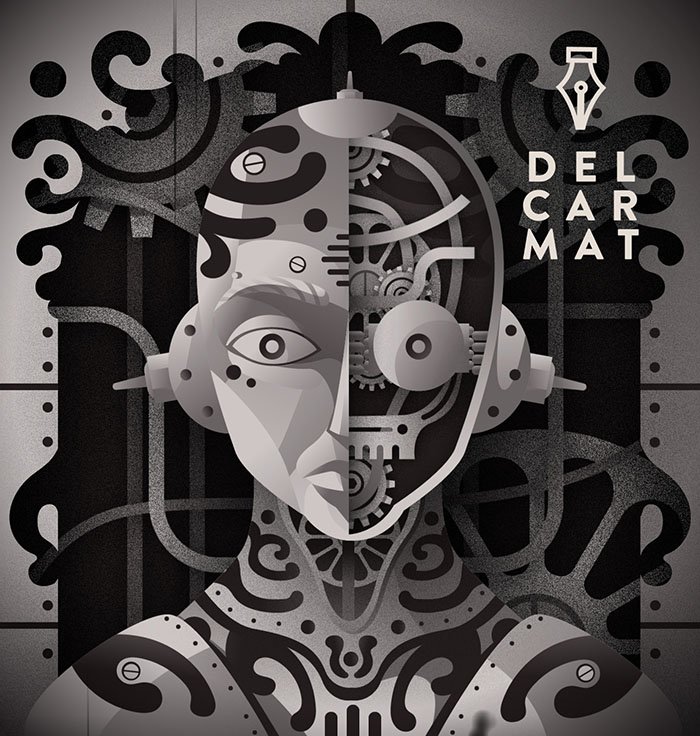 I hope you like it! I also did this one too on Hic et nunc, you can collect it for just 1.5 tezos.
https://www.hicetnunc.xyz/objkt/413518
¡Espero que te guste! También hice este en Hic et nunc, puedes coleccionarlo por solo 1.5 tezos. https://www.hicetnunc.xyz/objkt/413518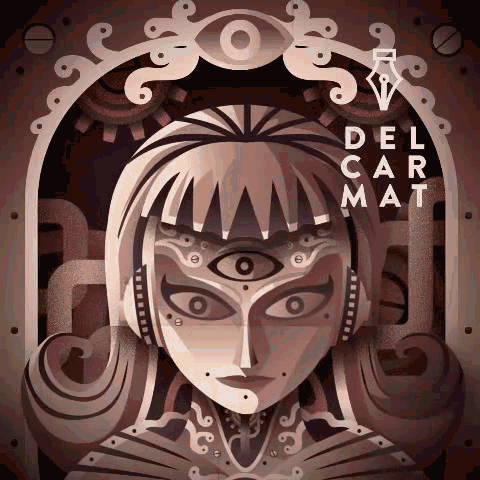 in this post I recorded in pictures the process of drawing: https://peakd.com/hive-156509/@delcarmat/retrofuturism-robogirl
En este post puedes ver el proceso de dibujado https://peakd.com/hive-156509/@delcarmat/retrofuturism-robogirl
thanks! gracias!
@delcarmat
---
---