Tokenized art: trip to the moon - process ENG-ESP
I want to share you the first NFT I've done on Foundation!
This is a tribute to Georges Méliès and the "Trip to the Moon" classic movie.
I have a special affection for this movie scene for three reasons:
¡Quiero compartirles el primer NFT que hice en Foundation!
Este es un homenaje a Georges Méliès y la película clásica "Viaje a la Luna".
Tengo un cariño especial por esta escena de película por tres razones:
1 - It can be considered the first hard science fiction movie and the grandfather of special effects.
2- It is based on the Jules Verne book "From the Earth to the Moon", the grandfather of hard sci fi books.
3- I was hired for a live performance to paint a classic scene in giant format for an audiovisual space for the city, of course I chose this scene. After that event, I tattooed the moon on my arm.
1 - Puede considerarse la primera película de ciencia ficción dura y el abuelo de los efectos especiales.
2- Está basado en el libro de Julio Verne "De la Tierra a la Luna", el abuelo de los libros de ciencia ficción dura.
3- Me contrataron para una presentación en vivo para pintar una escena clásica en formato gigante para un espacio audiovisual de la ciudad, por supuesto que elegí esta escena. Después de ese evento, me tatué la luna en el brazo.
All my vector are drawn just with the mouse. First I start drawing the basic shapes on adobe illustrator
Todos mis vectores se dibujan solo con el mouse. Primero empiezo a dibujar las formas básicas en adobe illustrator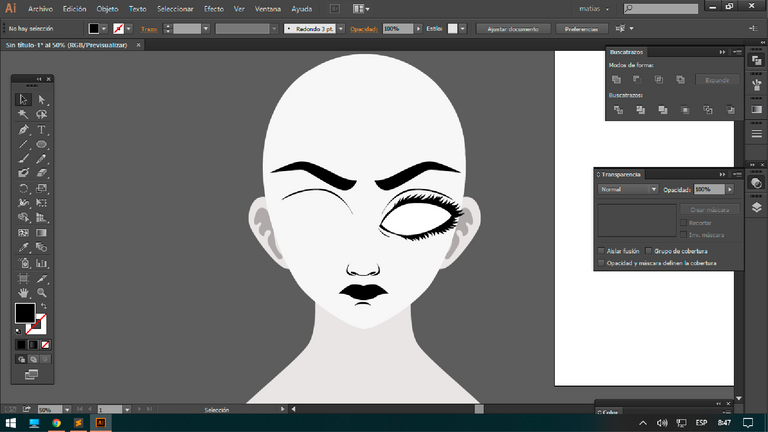 Then I add the rocket, some shadows and details. I'm using the pen tool.
Luego agrego el cohete, algunas sombras y detalles. Estoy usando la herramienta pluma.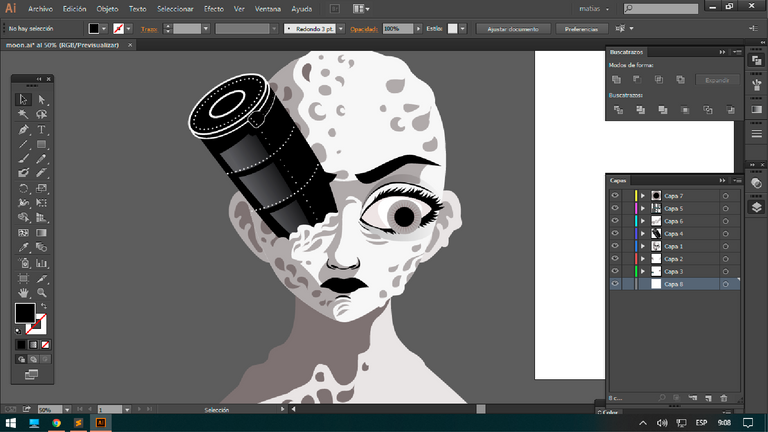 Now I drew the background. The green are will be cut in animation.
Ahora dibujé el fondo. El área verde se cortará en animación.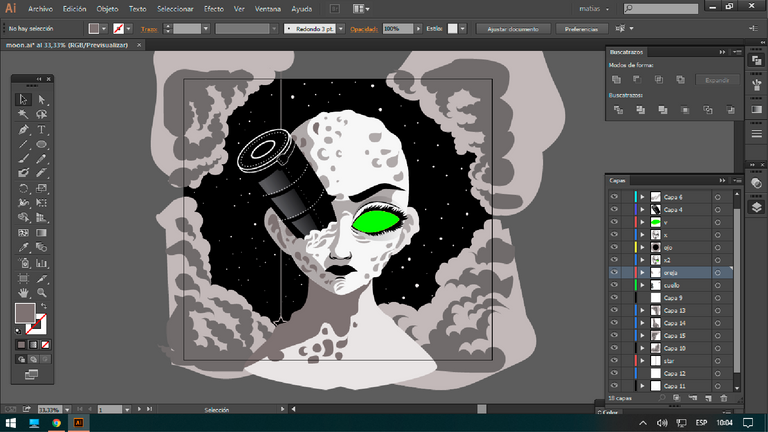 ok, time for animation! we are now in adobe after effects. I'm using distort effects for moving the eye.
ok, es hora de la animación! ahora estamos en adobe after effects. Estoy usando efectos de distorsión para mover el ojo.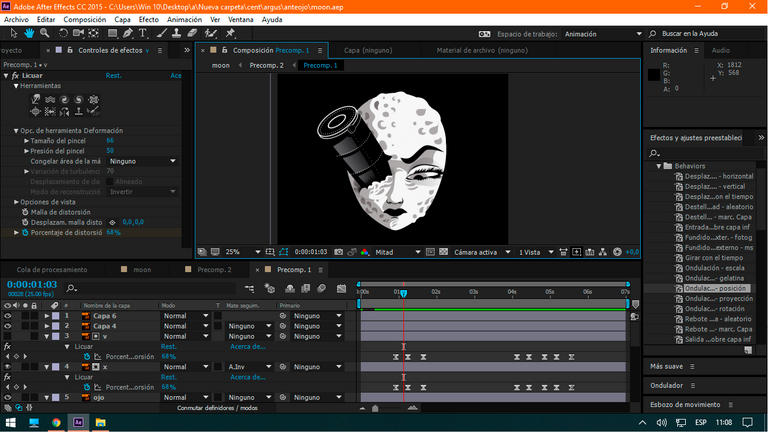 let's add some smoke. I'm using a mix of distort, noise and blur effects for this part.
agreguemos un poco de humo. Estoy usando una mezcla de efectos de distorsión, ruido y desenfoque para esta parte.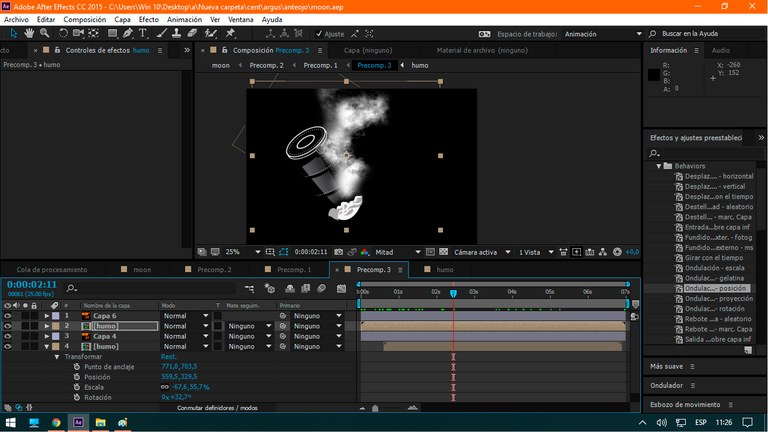 I added drop shadows to the layers and noise effects to simulate the vintage old tape look. Time to render!
Agregué sombras a las capas y efectos de ruido para simular el aspecto antiguo de la cinta. ¡Es hora de renderizar!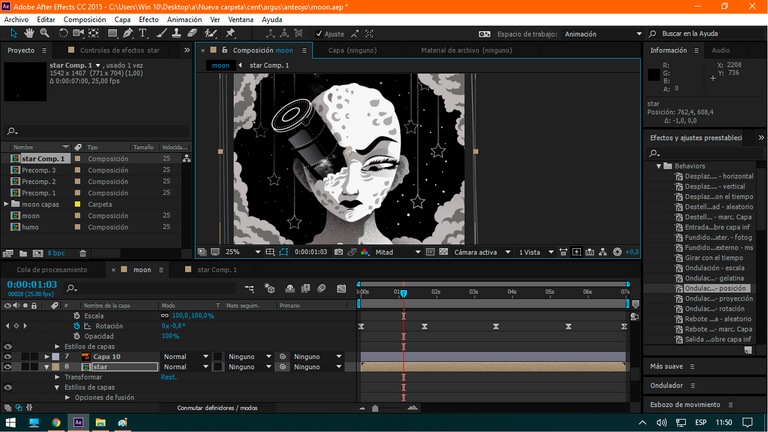 and this is the final result! here you can see a GIF preview!
you can see and collect the HD version here: https://foundation.app/@delcarmat/~/98716
y este es el resultado final! aquí puedes ver una vista previa GIF!
puedes ver y recopilar la versión HD aquí: https://foundation.app/@delcarmat/~/98716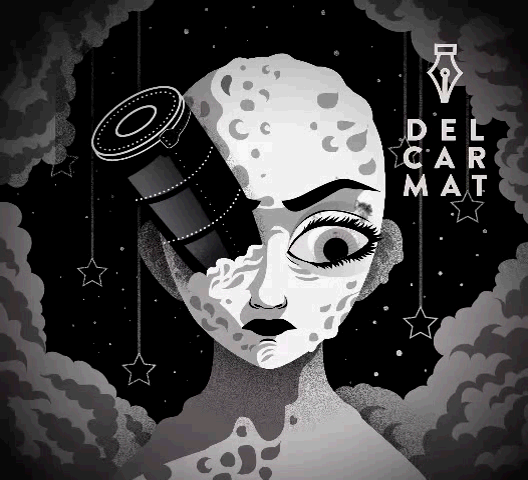 I hope you like it!
¡Espero que te guste!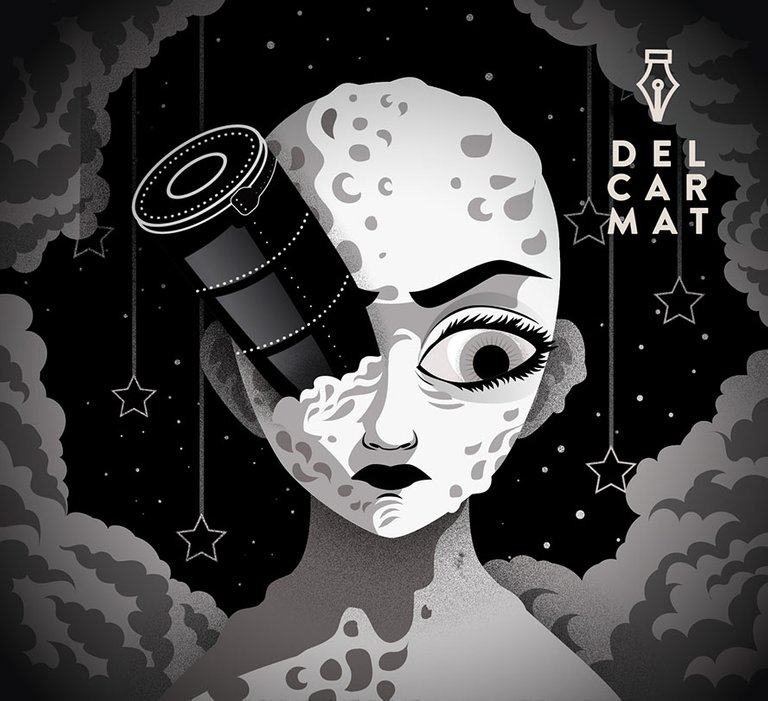 ---
---