the process of drawing surrealism art ENG-ESP arte NFT
hi hivers! This time I will share you an animation inspired by a painting of the surrealist painter René Magritte. This piece is called "the false mirror", and it represents an eye with a sky inside it.
hola hivers! En esta ocasión les compartiré una animación inspirada en un cuadro del pintor surrealista René Magritte. Esta pieza se llama "el falso espejo" y representa un ojo con un cielo en su interior.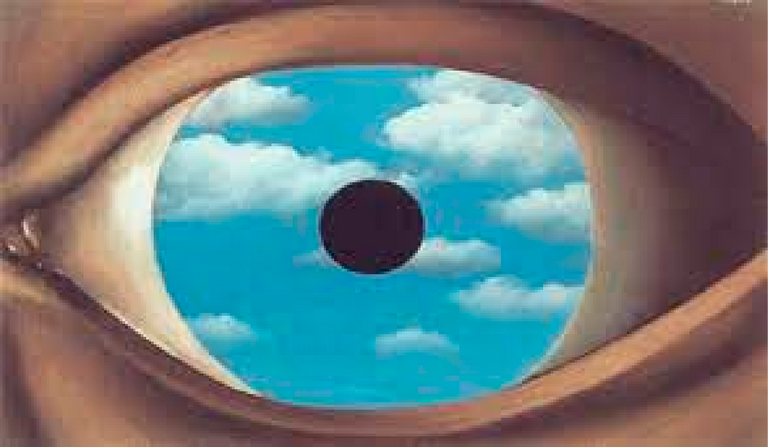 As you know, I draw using the mouse on Adobe Illustrator using vectors. For drawing with vectors, you need to click where the vector starts and where it ends, and this way you create the lines and the shapes.
First I started drawing a face, I will color it using gradients.
Como saben, dibujo usando el mouse en Adobe Illustrator usando vectores. Para dibujar con vectores, debes hacer clic donde comienza el vector y donde termina, y de esta manera se crean las líneas y las formas.
Primero comencé a dibujar una cara, la colorearé usando degradados.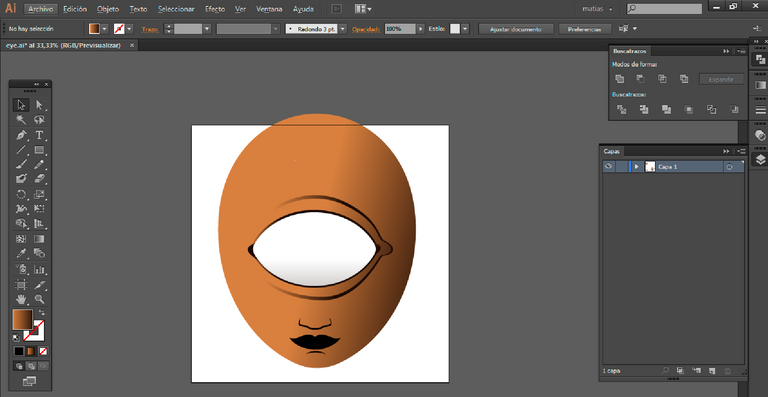 Here I have added more details and the hair on different layers. I will add motion later there.
The green are is in another layer and it will mark where to cut the image, so I will add the eye inside it.
Aquí he agregado más detalles y el cabello en diferentes capas. Agregaré movimiento más tarde allí.
El área verde está en otra capa y marcará dónde cortar la imagen, así que agregaré el ojo dentro de esa área.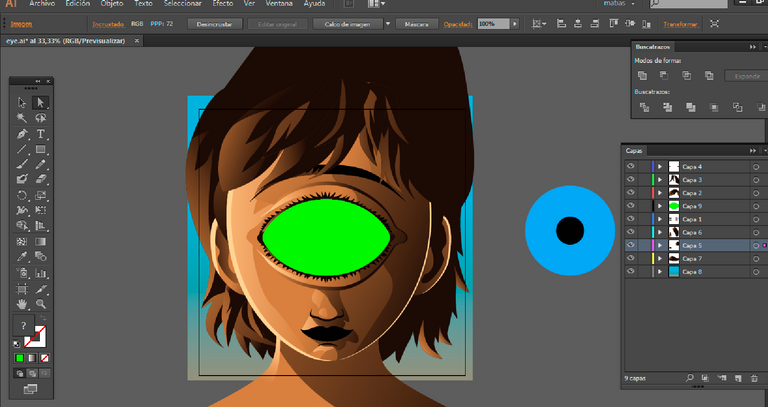 Time for the pixel retouching! now we are into Adobe Photoshop. I'm highlighting the shadows and lights, and painting this clouds with brushes.
¡Es hora del retoque de píxeles! ahora estamos en Adobe Photoshop. Estoy resaltando las sombras y las luces, y pintando estas nubes con pinceles.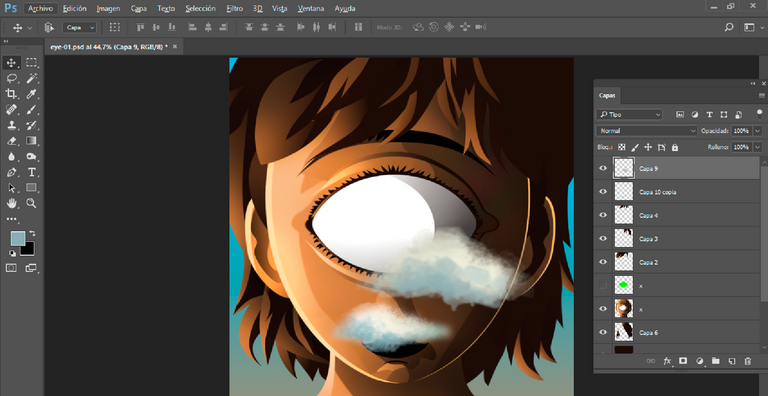 The fun part! now we are into After Effects, the animation software. I'm animating the clouds and the eye now.
¡La parte divertida! ahora estamos en After Effects, el software de animación. Estoy animando las nubes y el ojo ahora.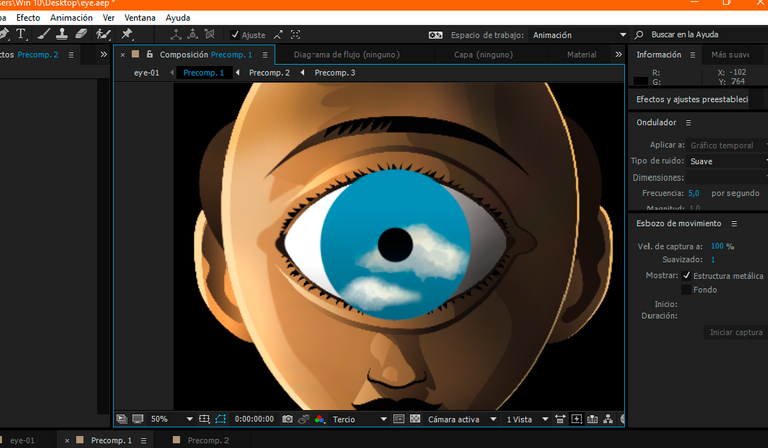 and this is the result! / y este es el resultado!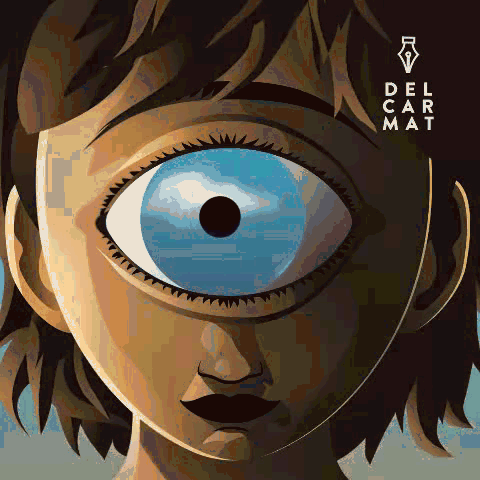 you can collect it and see the HD nft piece here:
just 3 editions for tezos collectors - 5 tez
puedes coleccionarlo y ver la versión HD aquí:
sólo 3 ediciones para coleccionistas de tezos - 5 tez
https://objkt.com/asset/KT1E1e24JWwxNfhKo5zNUiG9BgXzZvkiQvA4/6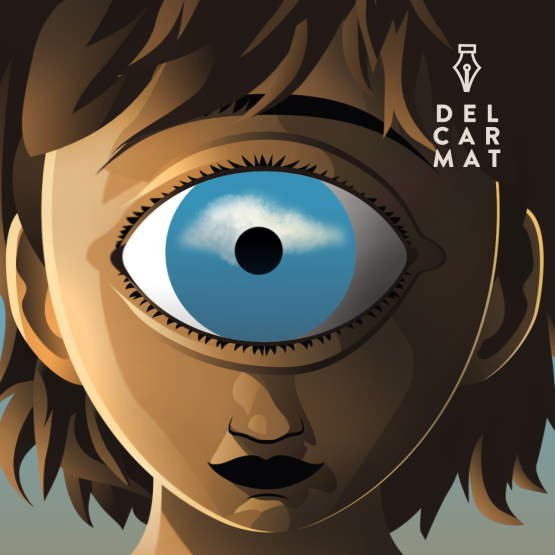 if you like Magritte I've this other piece inspired by another painting. you can see the process of drawing in this other post:
si te gusta Magritte tengo esta otra pieza inspirada en otro cuadro. puedes ver el proceso de dibujo en este otro post:
https://peakd.com/hive-174301/@delcarmat/surrealism-tokenized-art
thank you! / gracias!
---
---