retro and new styles art ENG ESP - arte glitch y vintage
hi hivers! I am sharing you a new animation I did today.
For this one I was thinking in how to mix two different styles and see how it can work together.
In one side, I wanted to add some of the glitch art, this art is the result of creating images taking inspiration from errors in old TV screens, broadcasting delays or corrupted JPGs files, so it can be considered like a mix of digital art with abstract art. Here you can see two animations I did using this style.
hola hivers! Les estoy compartiendo una nueva animación que hice hoy.
Para este, estaba pensando en cómo mezclar dos estilos diferentes y ver cómo pueden funcionar juntos.
Por un lado, quería agregar algo del arte glitch, este arte es el resultado de crear imágenes inspiradas en errores en pantallas de TV antiguas, retrasos en la transmisión o archivos JPG corruptos, por lo que se puede considerar como una mezcla de arte digital con arte abstracto. Aquí puedes ver dos animaciones que hice usando este estilo.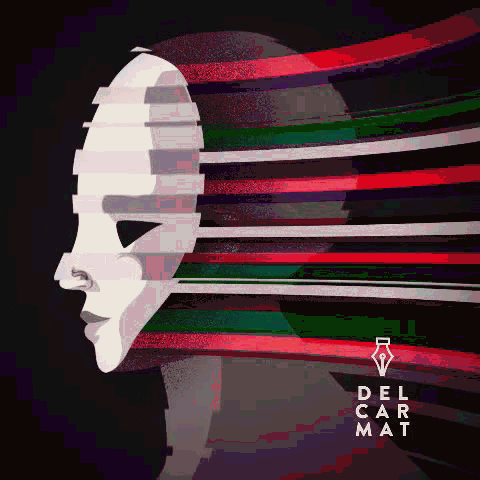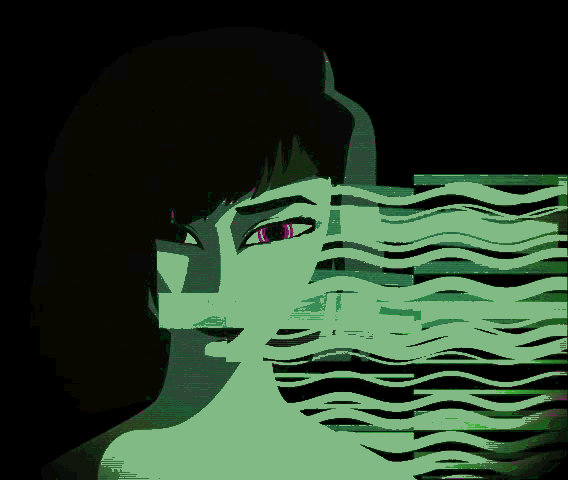 on the other side, I wanted to mix it with animations inspired by old movie tapes, like the Georges Méliès movies, so it will be a mix of digital new + analog old styles. Here you can see two animations I did using this retro style.
por otro lado, quería mezclarlo con animaciones inspiradas en cintas de películas antiguas, como las películas de Georges Méliès, por lo que será una mezcla de estilos digitales nuevos + analógicos antiguos. Aquí puedes ver dos animaciones que hice usando este estilo retro.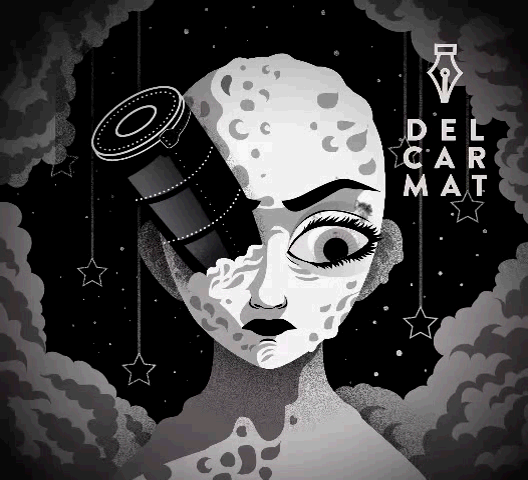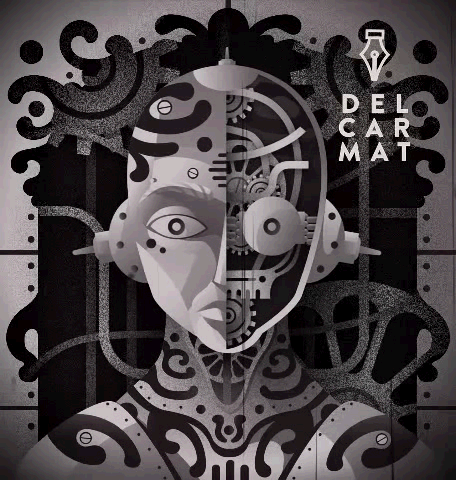 ok! let's hands to work. First I started the improvisation with a head. I'm using Adobe Illustrator for drawing, so I'm using vectors and I'm drawing with the mouse.
¡OK! pongámonos manos a la obra. Primero comencé la improvisación con una cabeza. Estoy usando Adobe Illustrator para dibujar, así que estoy usando vectores y dibujo con el mouse.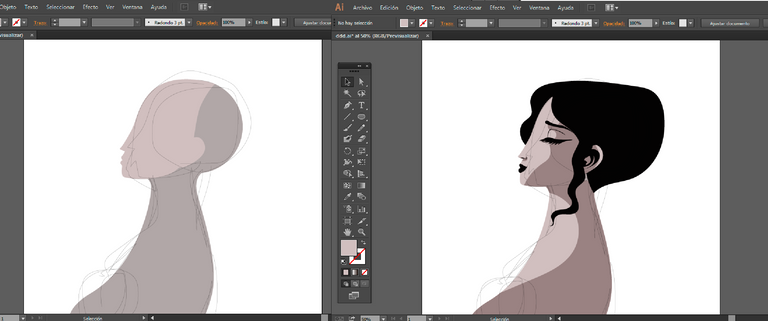 I'm adding now some details. An old style dress and the hair.
Estoy agregando ahora algunos detalles. Un vestido a la antigua y el pelo.
This is the fun part now, we have the drawing with all the parts on different layers, so now I've imported it into After Effects. I'm playing with these rectangles, distort effects, blinking effects, camera shaking and some colors to see how they match. This has to be analog, but with digital effects, so is hard to match! Let's see what we can get.
Esta es la parte divertida ahora, tenemos el dibujo con todas las partes en diferentes capas, así que ahora lo he importado a After Effects. Estoy jugando con estos rectángulos, efectos de distorsión, efectos de parpadeo, movimiento de la cámara y algunos colores para ver cómo combinan. Esto tiene que ser analógico, pero con efectos digitales, ¡así que es difícil de igualar! Veamos qué podemos conseguir.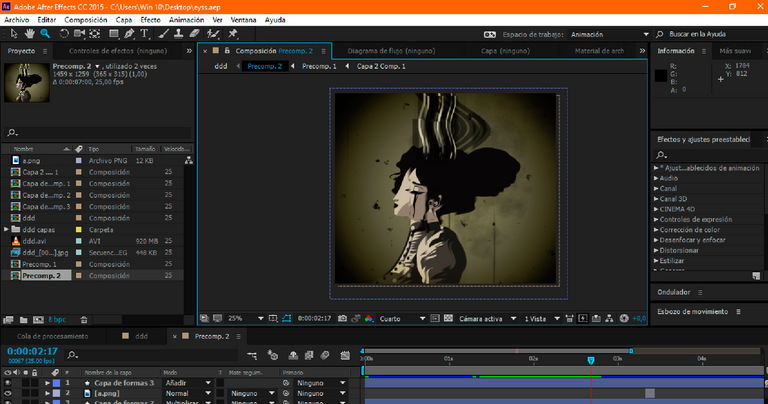 and this is the result! you can preview the animation here!
you can also collect the HD video file here on hic et nunc in the link:
11 editions 0.7 tez
¡Y este es el resultado! ¡Puedes ver una vista previa de la animación aquí!
También puede coleccionar el archivo de video HD aquí en hic et nunc en el enlace:
11 ediciones 0,7 tez
https://hicetnunc.art/objkt/578764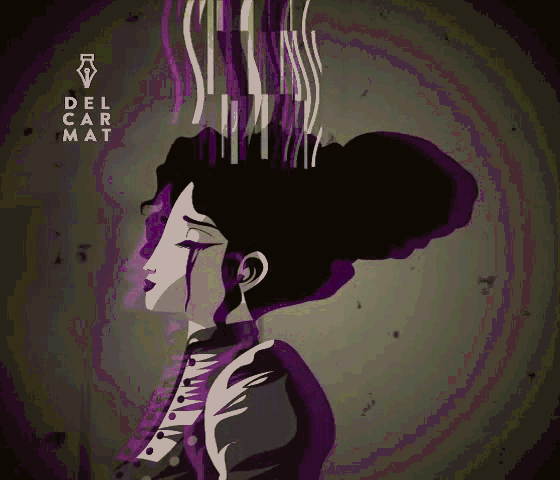 I hope you like it! / espero te guste!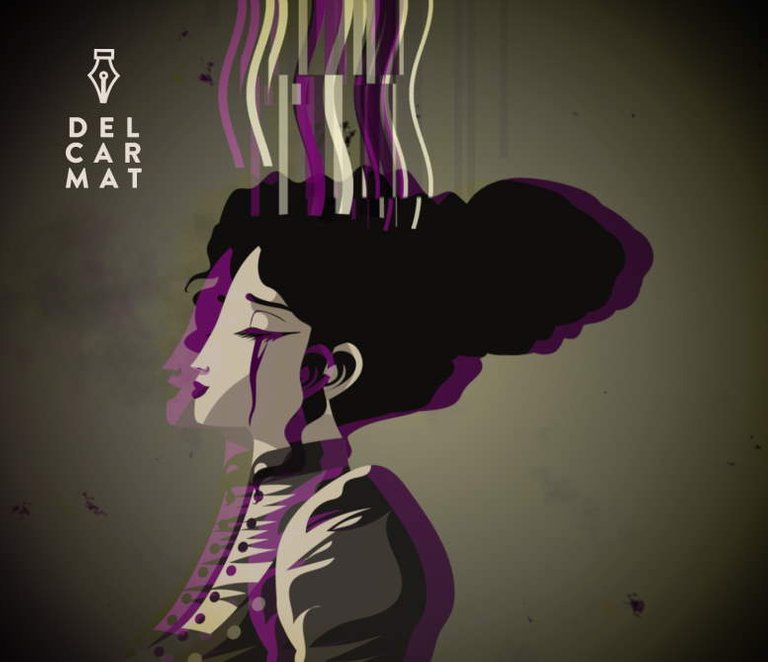 ---
---