Oct. 10, 21: Routine, Grocery Shopping, Walking, Garage Putzing, TV, and Games
Up just before six this morning, but fell asleep early enough last night to score another full eight hours! My back was still bothering me, but certainly not as bad as yesterday, which is good!
Did the usual morning routine and not much exciting going on. Same old, same old. Worked on my post for the day and spent some time dealing with H-E tokens.
Was Sunday, of course, so we usually take the doggies out for a walk, but it was pouring rain again. Instead, we decided to flip our schedule and went in and did the grocery shopping early. We actually made it out under a hundred bucks today; doesn't happen often!
Once we had stuff all put away, the rain had stopped and it had warmed up nicely, so we headed out.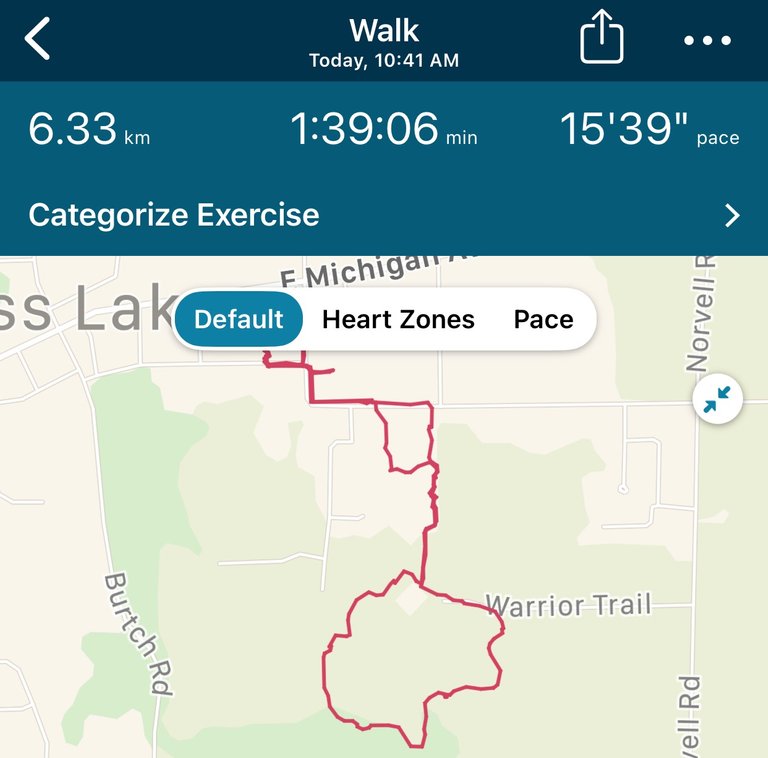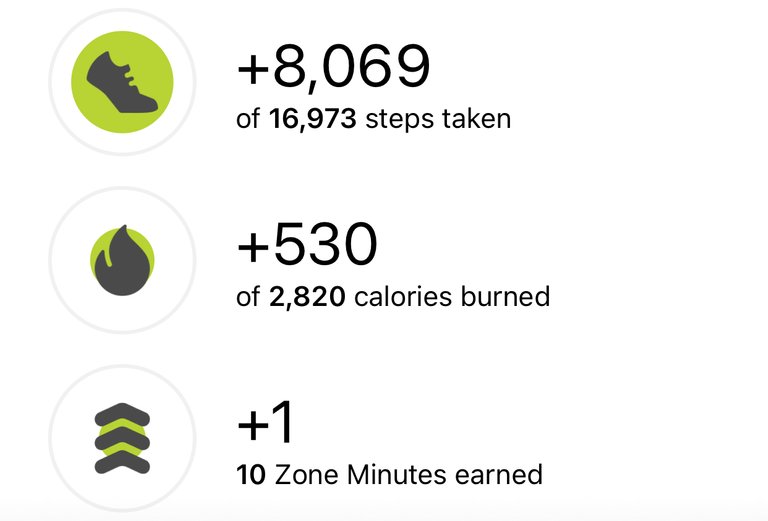 No jacket today. Was really quite nice by the time we got going.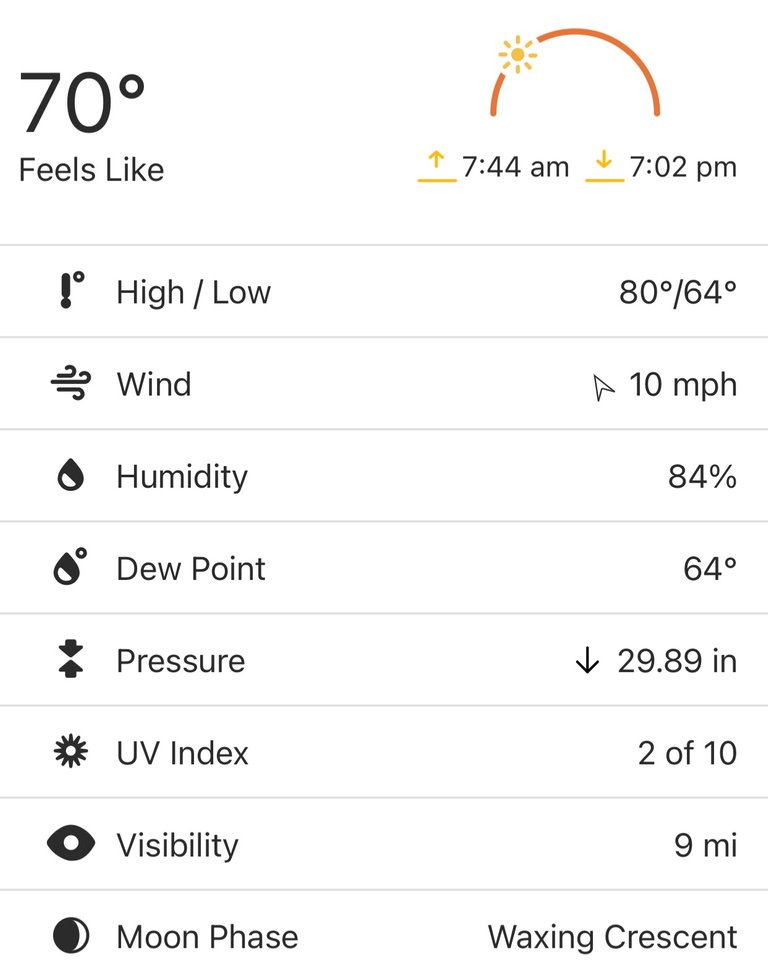 Hello sunshine, whatya' knowin'?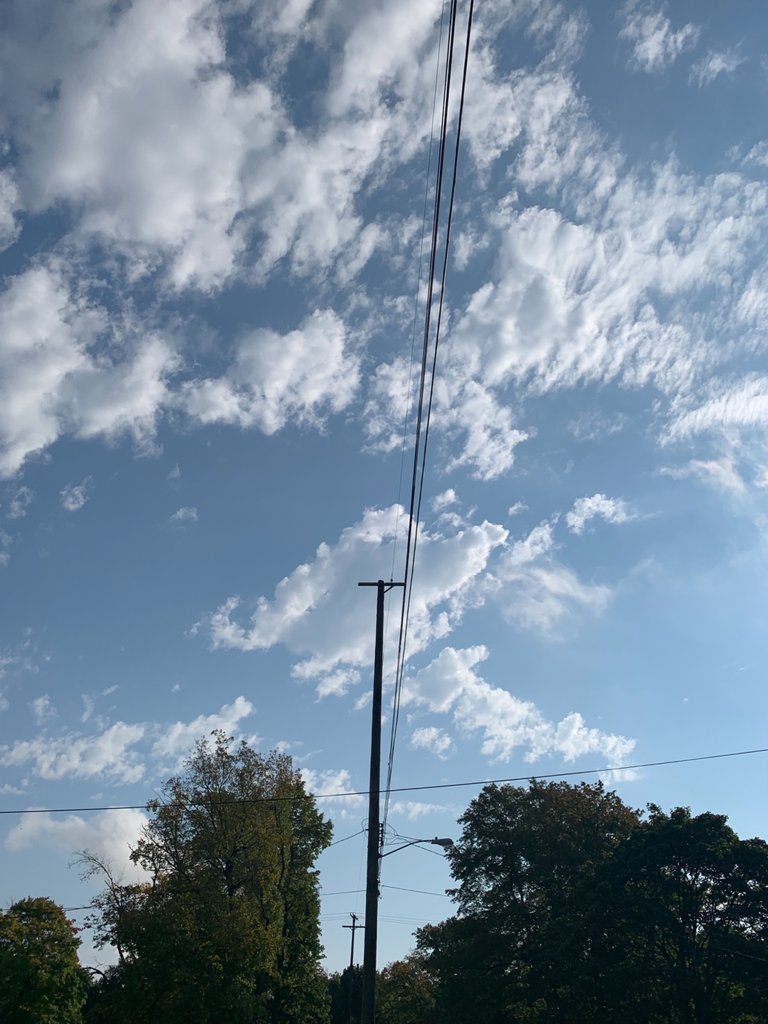 The cranes have started gathering in this field…seems to be a congregating place, they have done the past several years.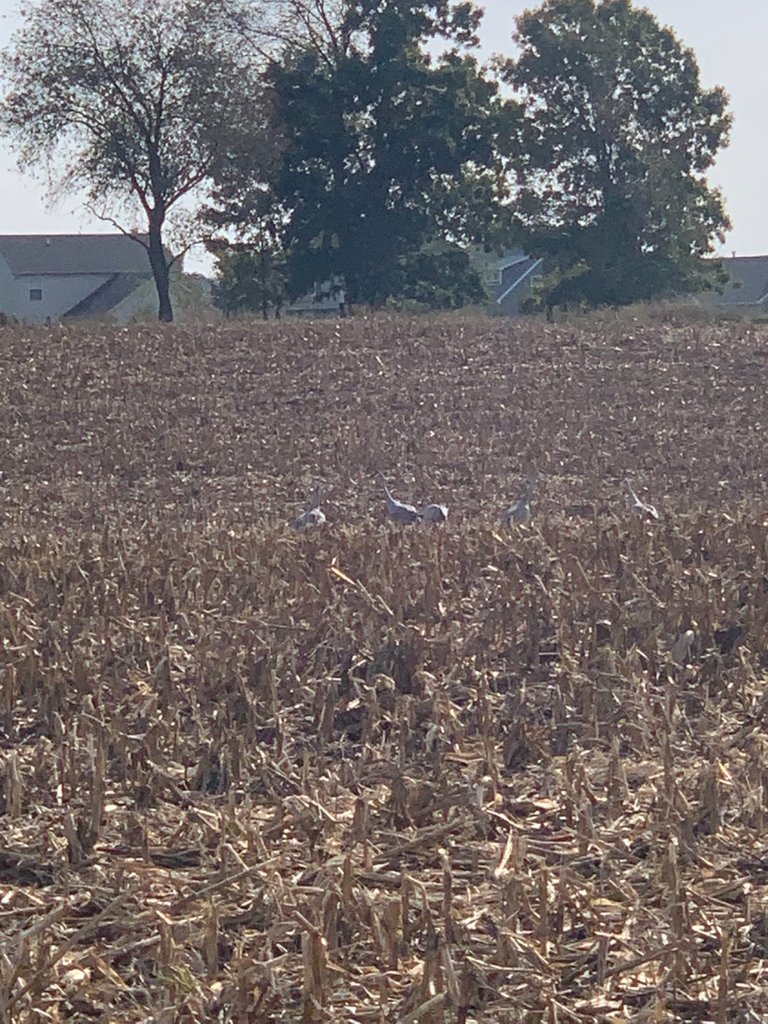 Even more different kinds of massive mushrooms coming out: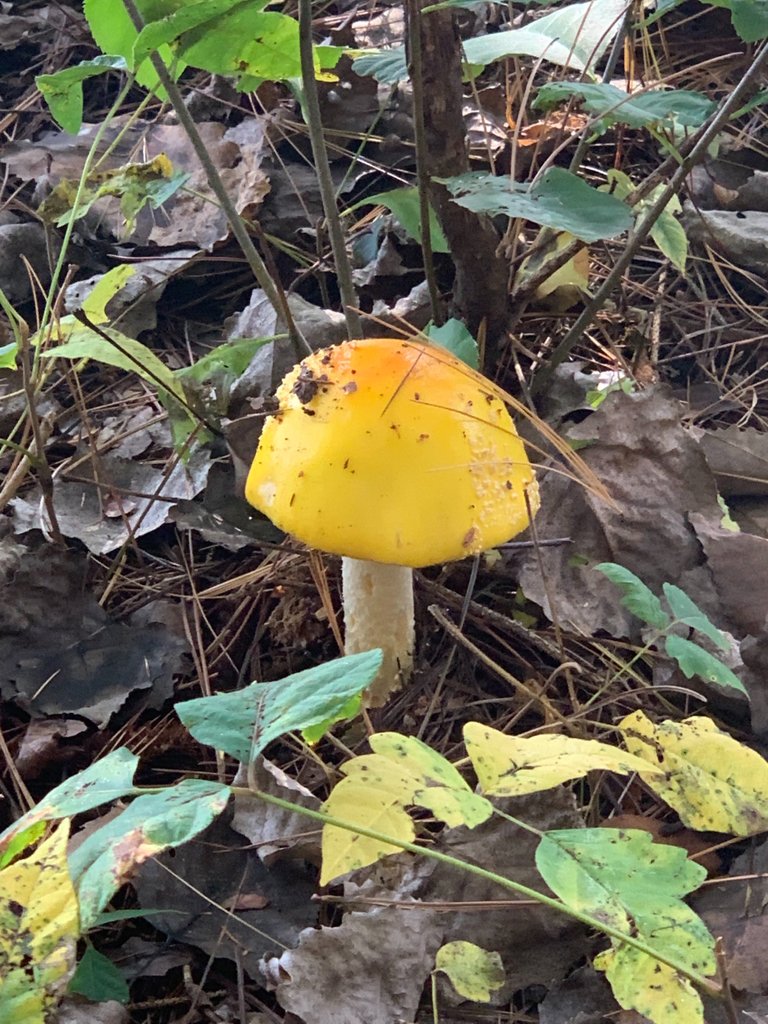 As I had suspected, the pond was still there today. 😛 We did see a couple turtles today and a fish!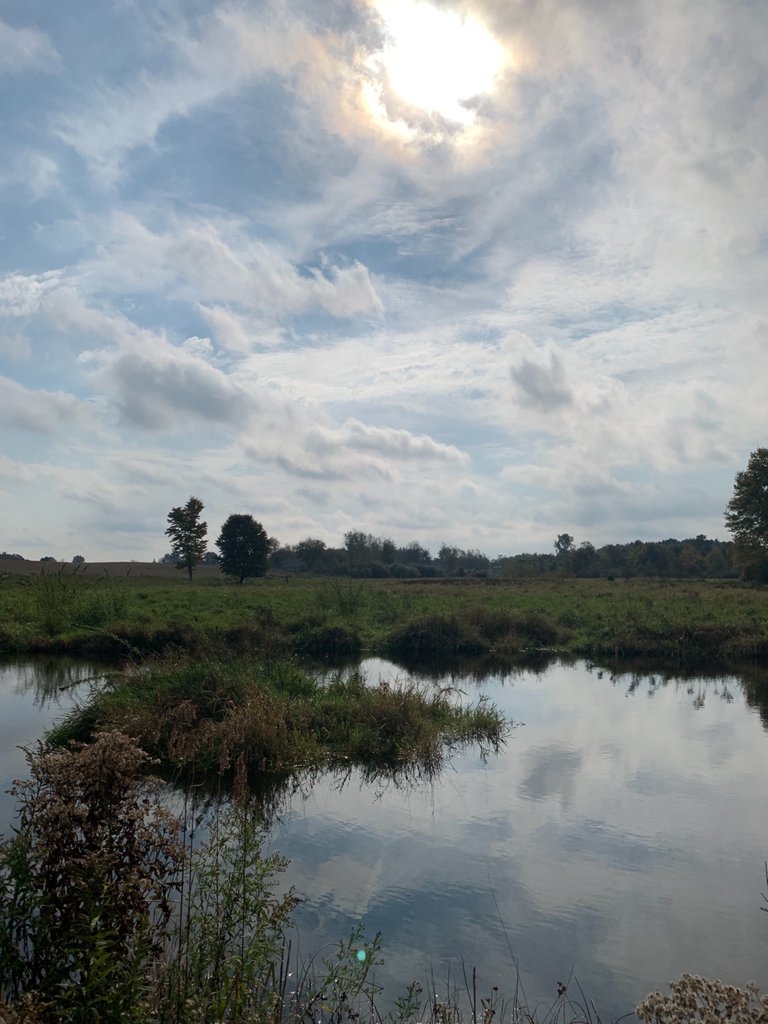 The major score for today, considering how few bugs there are now and how few of these I've seen in general…a honeybee! 😄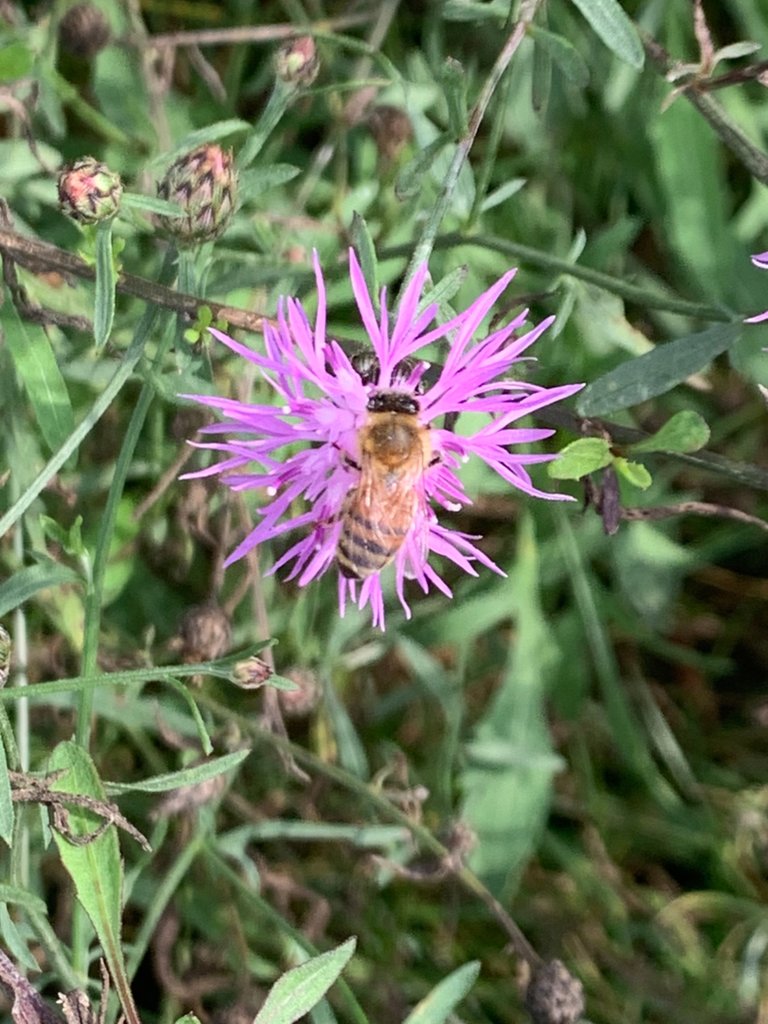 The dogs had a good time running around and sniffing and got some treats from time to time since they were being good and staying close.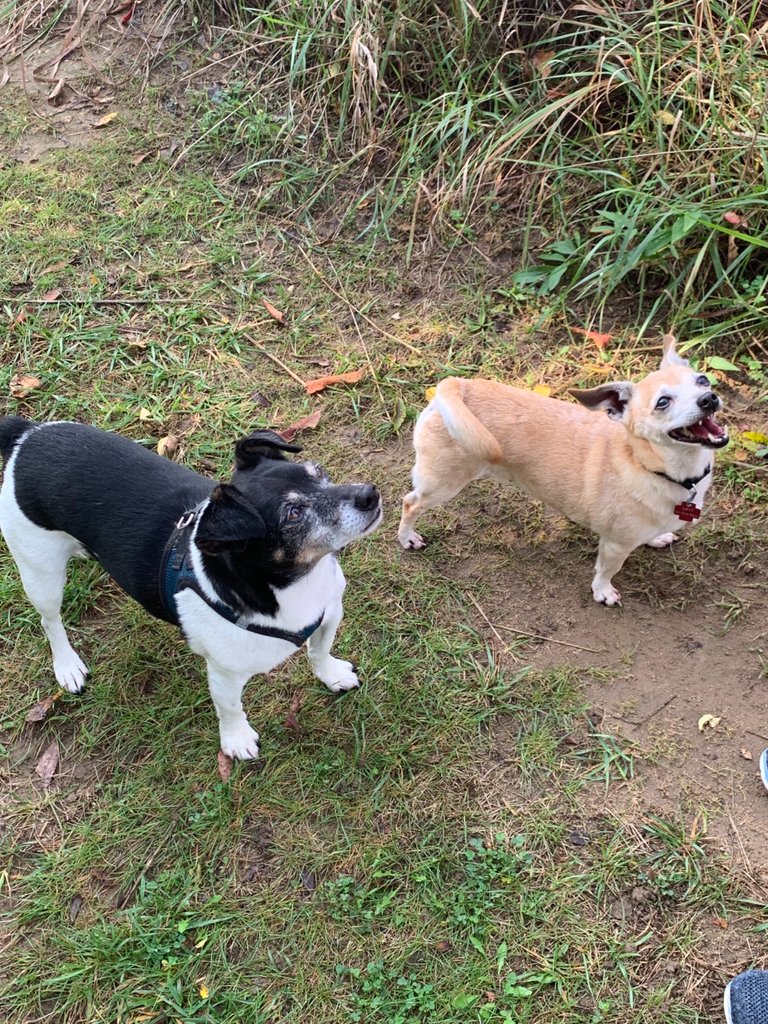 After we took Lady home and got back ourselves it was just about lunchtime, so I grabbed a sandwich and then struggled with myself as to what to do. I didn't really feel all that motivated (had intended to power wash the back porch today, but nah), and I didn't want to push my back to hard.
Still, been a week since I worked out in the garage, so I decided to try and tackle the baffle at least. Got it out and mostly cleaned up. I wouldn't eat off it yet, got a way to go, but it sure looks better than before!
There is some pitting in the bottom, which does concern me…especially this one. It looks like the hole goes all the way through, bad news! That has to hold oil or else starve the piston rod and have a very bad day! Thinking that's a perfect use for my new welding machine, but scared of warping the metal by heating it.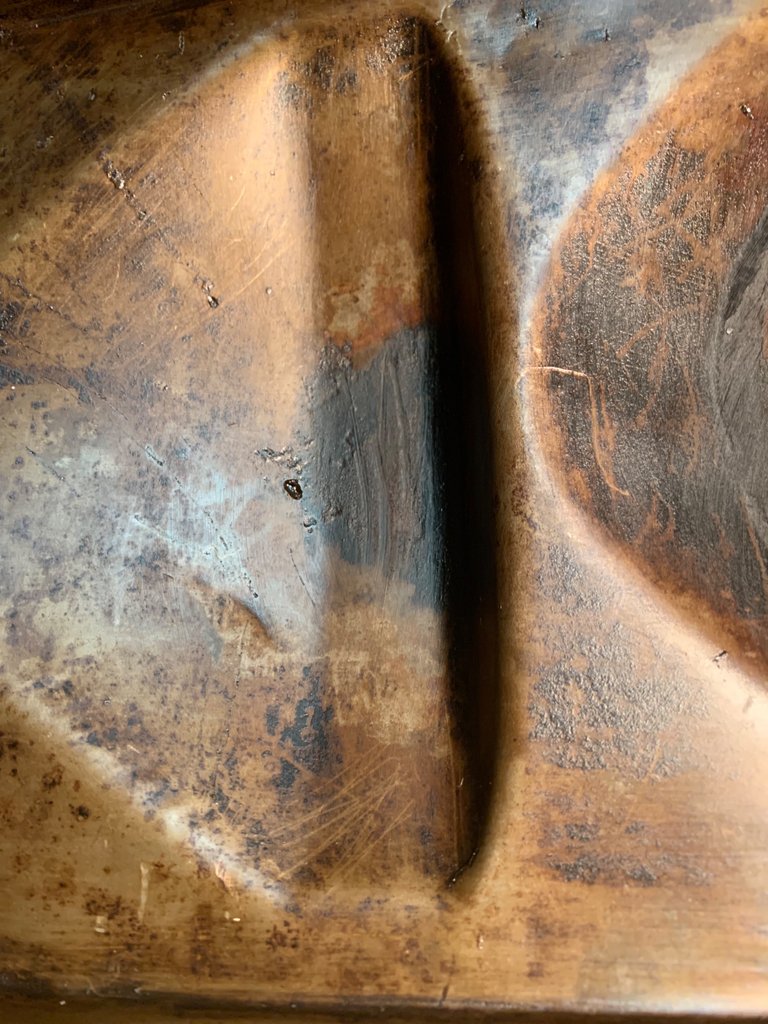 Once I got past the goo layer, there's a hard, crunchy layer. At first it felt like rust, but it's just dried up old oil and dirt. Even so, I may not know a whole lot about engines, but I do know "hard and crunchy" doesn't go well. Perhaps being a thousand miles away from starting it is a blessing in disguise…that's more of a mess than just throw some new oil in and fire it up!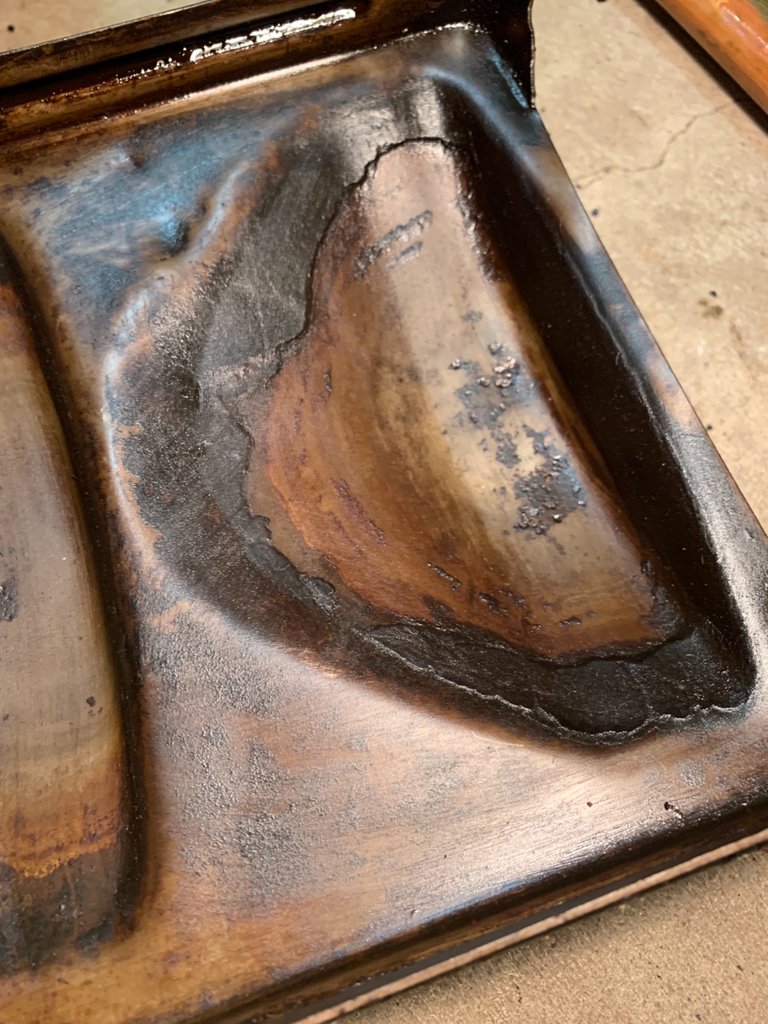 Needless to say, I still have some work to do:
Here you can see where that hard stuff has actually cracked apart:
Although there isn't really anything new in this shot, I couldn't help myself. Even with no extra light look how shiny it's getting! 😁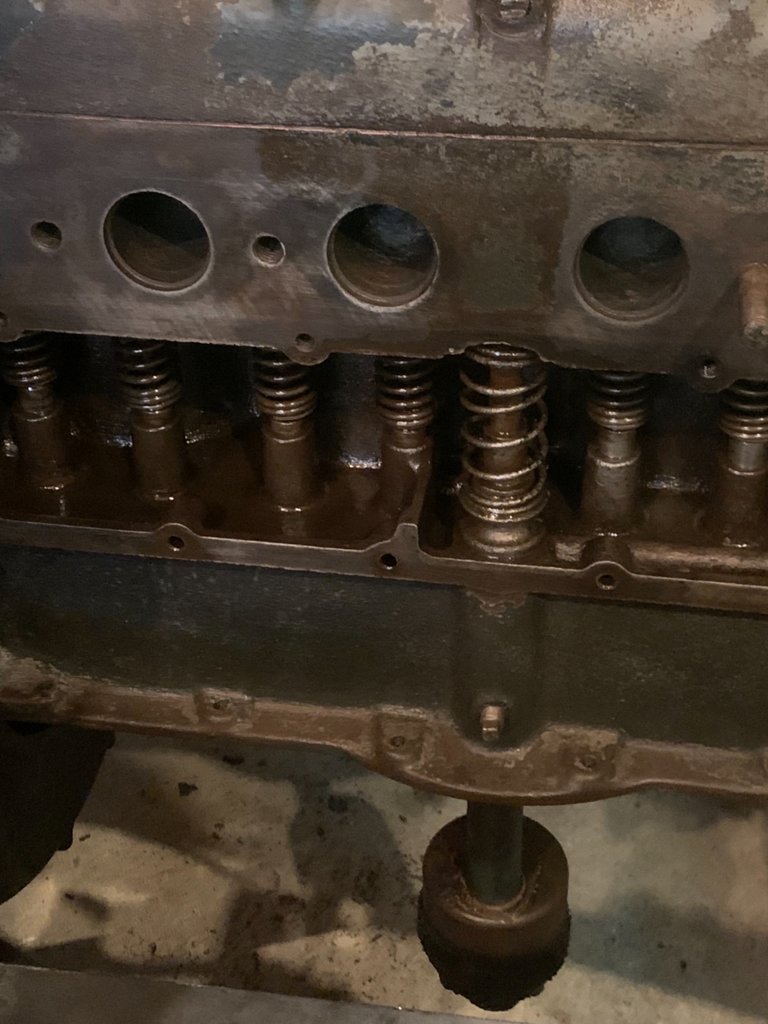 Didn't push it too hard, though, and I was feeling my back a little, so cut it short and came in and got a shower. Wenche made some pancakes for dinner and we watched some Cougar Town until bedtime.
---
How many days now of General Crime? Why does dShitty even still exist?! I guess there's someone out there for whom it's worth screwing with?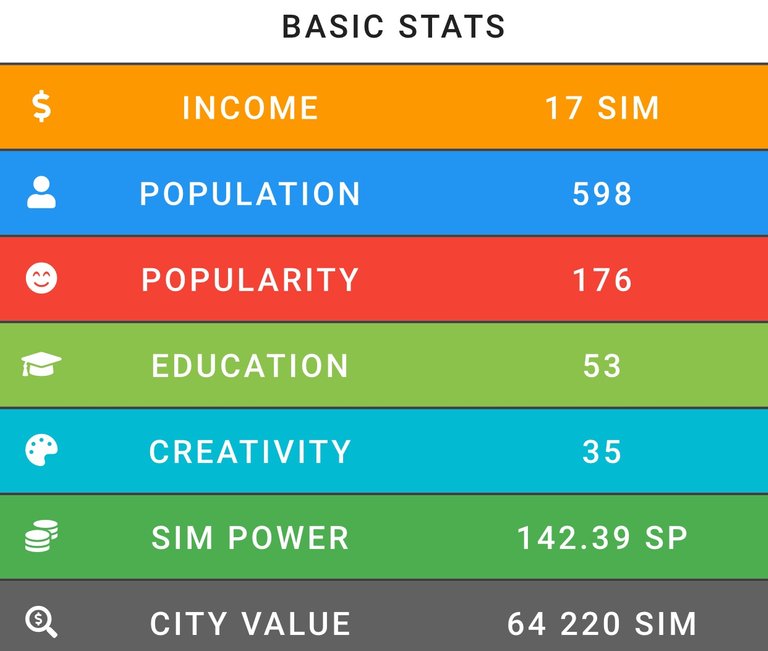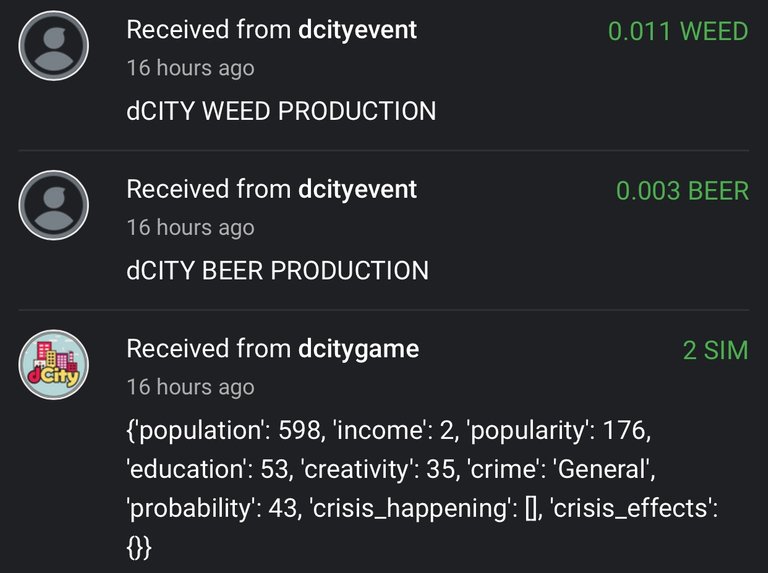 ---
I think I went into CryptoBrewmaster today, but not sure. Maybe not, no big loss. I still need water, and that's the only ingredient left, but last I went in it wasn't there. Pretty sure that was this morning, but might have been yesterday.
---
I'm still keeping at Rising Star for now…you never know. Hanging in there with Holybread didn't pay off at the end, but did for a while, and Splinterlands is paying off fairly well…we'll see. I did one lesson early on to try and bring my Ego back down a little, but mostly hit missions for the rest of the day trying to get more play minutes…not that that would get me high enough to earn anything from my rank anyway.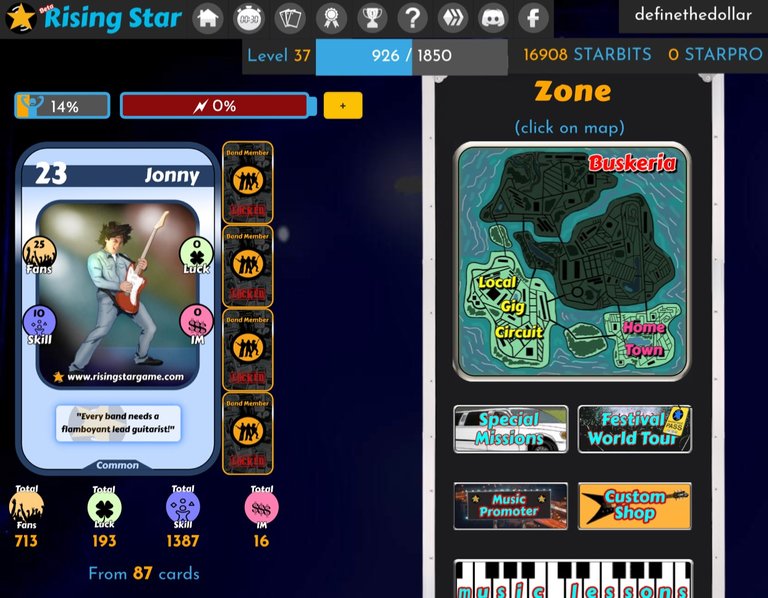 ---
Couldn't stand it any longer and forced myself to play Splinterlands. Starting to get pretty close to the end of the season and I feel like I'm at least a day behind in my progress. I still have a slight hope for Diamond before the end.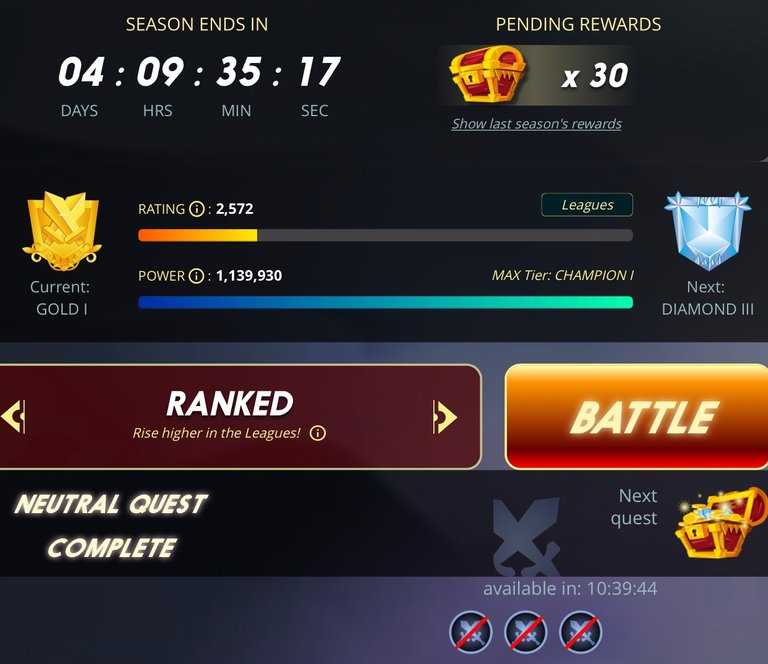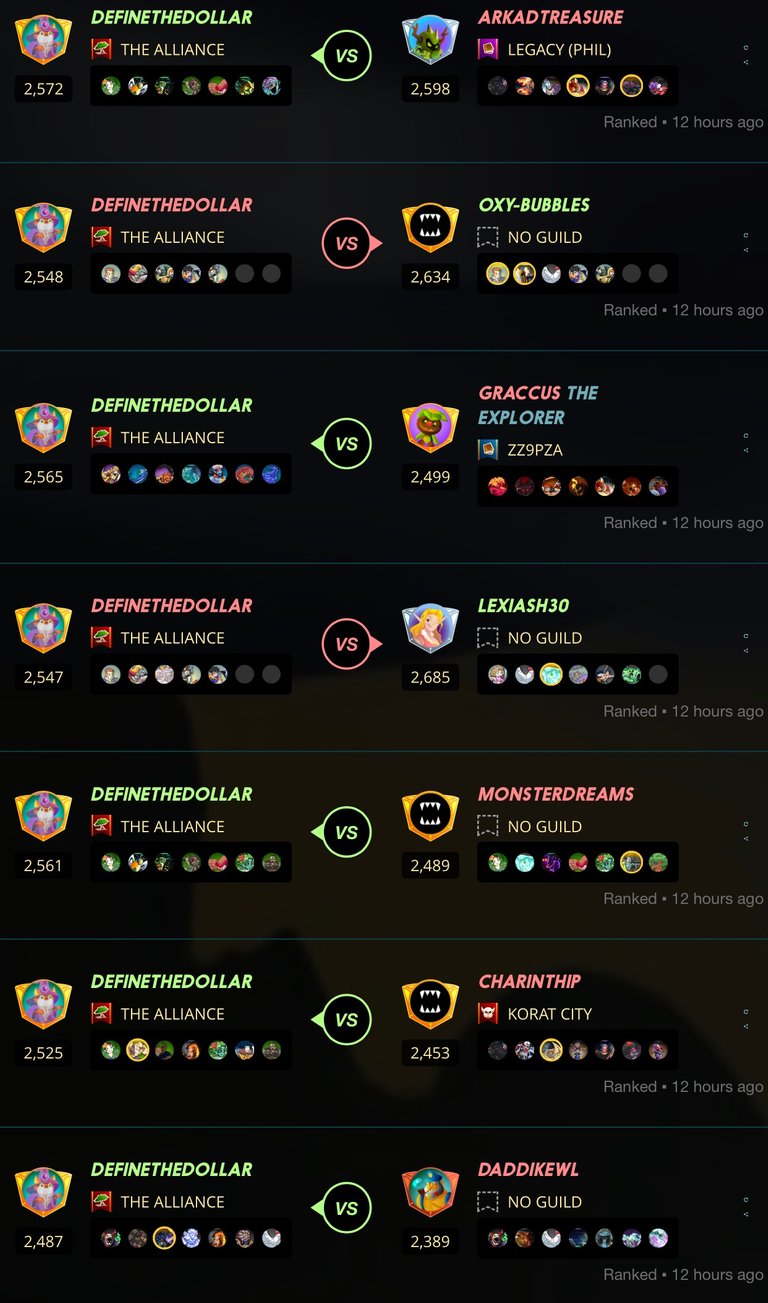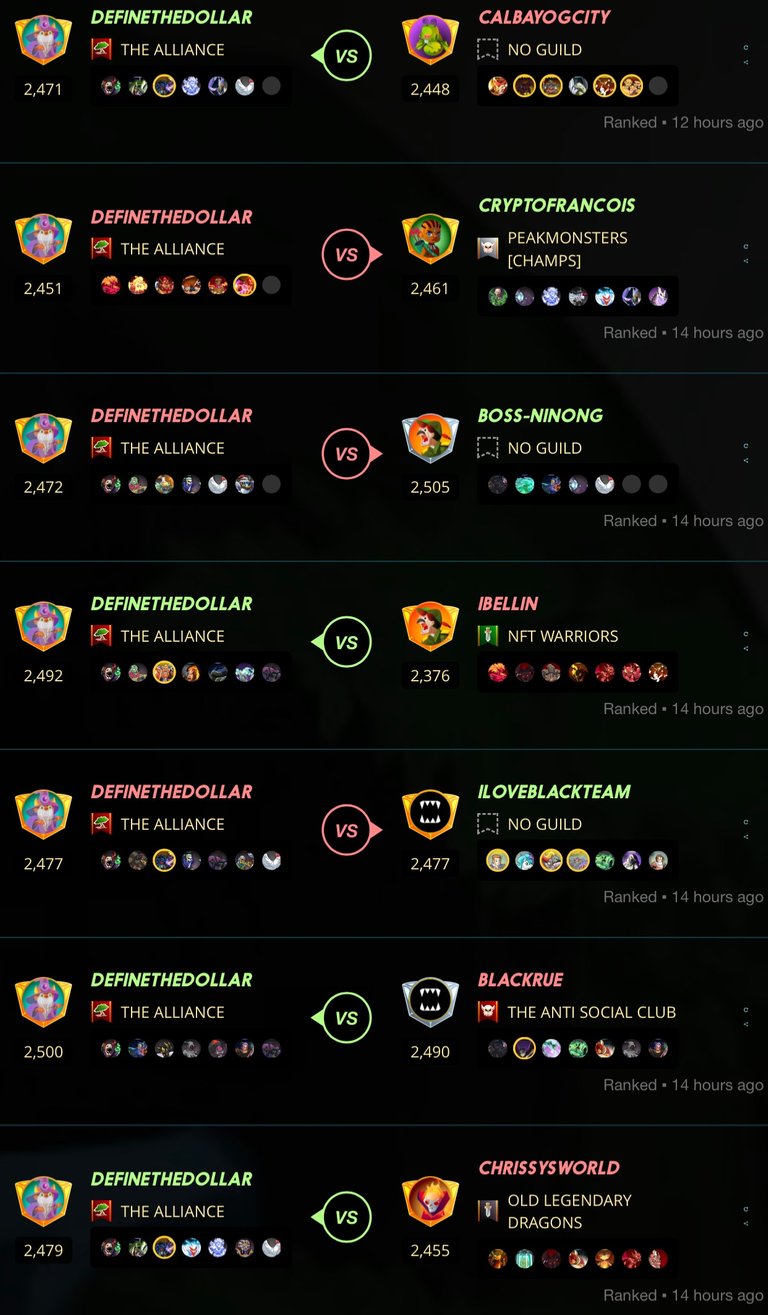 Finally finished the Death splinter quest I had sitting for the last two days. Unfortunately, I was just under the wire and lost one chest. I did get another of those epic neutral sneakers, though, worth like five bucks or so:
My quest for today was Fire splinter, but I didn't feel like it, so changed it up and got Neutral quest. Got it done relatively quickly and back into Gold I: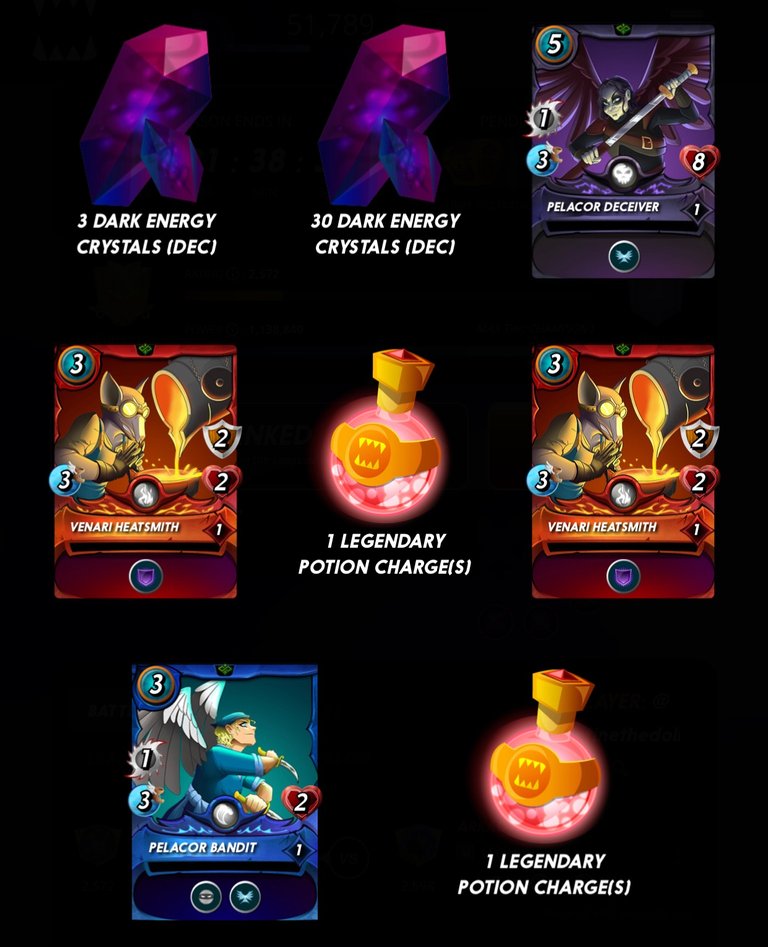 I did really poorly in our latest brawl, but I was put into an all gold category despite having chosen another one, so not entirely my fault. Even so, got enough to get another Gladiator pack. Got a Legendary Dragon!!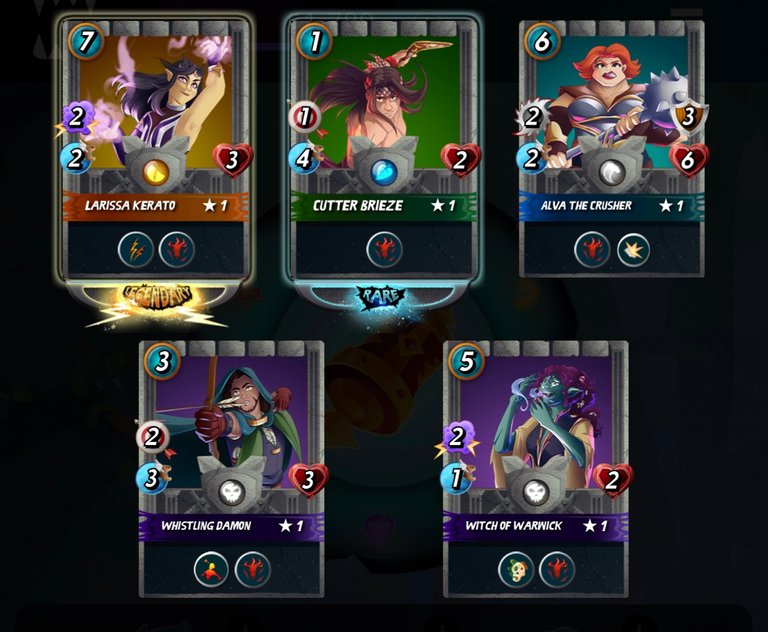 Been staking up my SPS. I'm hoping that the rumors are true…I know staking is required to get vouchers for the presale, so I should be getting some, but I'm really hoping that it will be at a discount. Not sure if that's true, though.
---
Average Last 7 Days: 13,664
Lifetime Average: 15,455
10k per Day Streak: 16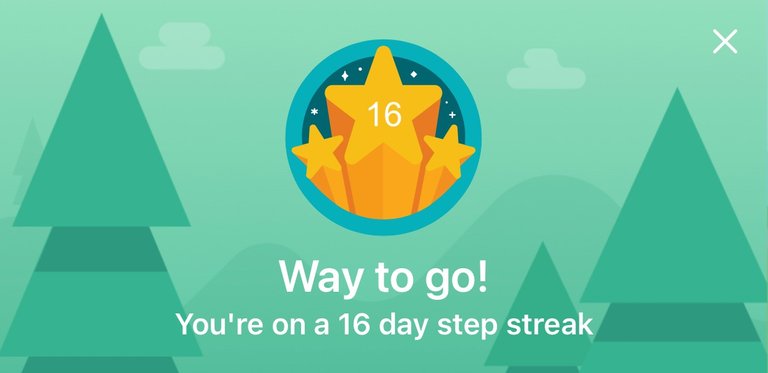 Longest Streak: 204

Distance on shoes: 694.11 km
Distance on hikers: 64.92 km
#AutomaticWin Tally: 421
#AutomaticWin Streak: 0
Longest Streak: 53
#TripleTen Tally: 118
#TripleTen Streak: 0
Longest Streak: 7
#DoubleDay Tally: 227
#DoubleDay Streak: 0
Longest Streak: 37
Highest Floors: 120
Highest Daily Steps: 41,528
Zombies evaded: 0/0
Mindfulness Diary:
Health: 77%
Satisfaction: 78%
Energy: 86%
Productivity: 80%
---
Referrals: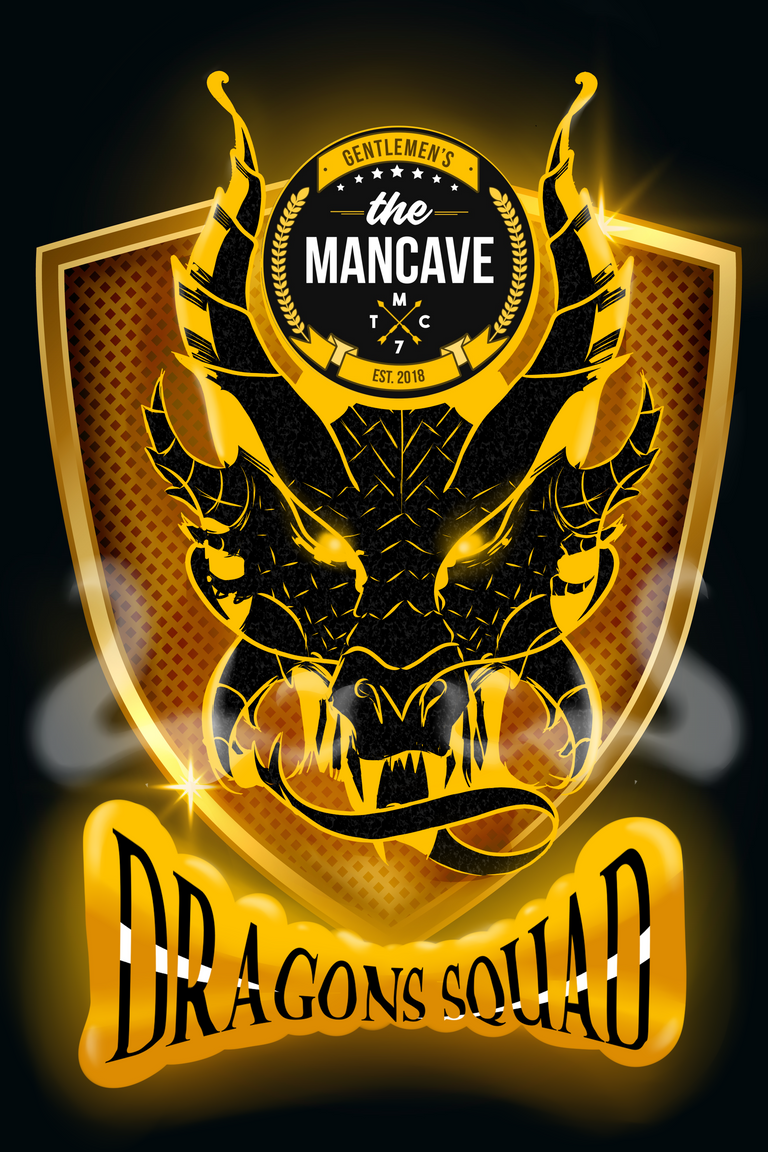 Power up and Hive on!w
---
---