Monomad Challenge ~ Mallard Duck
This is my entry for the #monomad challenge by @monochromes! You can read more about the contest and how to enter HERE!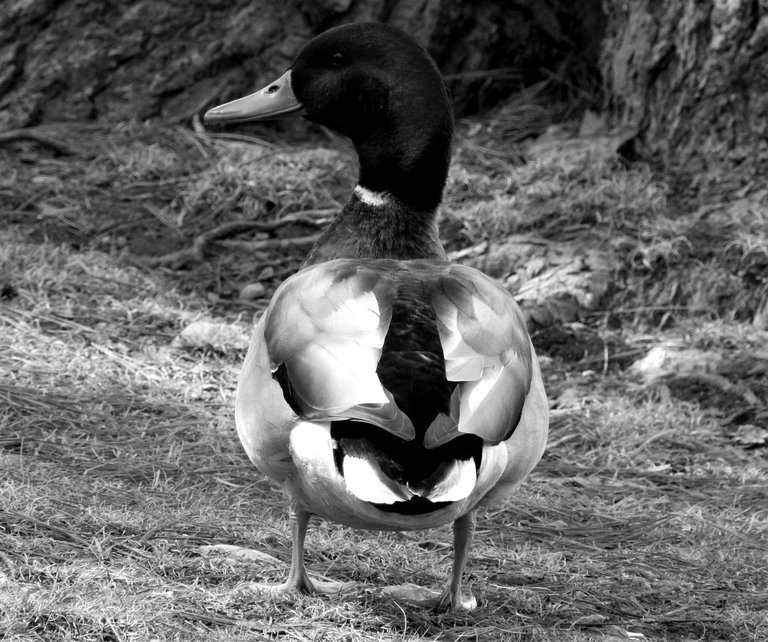 I only have a couple of photos to show of this male Mallard Duck. I photographed him while visiting Loch Raven Reservoir in Baltimore County, Maryland. He happened to be on land at the time as were some other waterfowl. I'm really happy how these photos came out of him. Although you can't tell in these photos the male has a dark green iridescent head. I think a very handsome duck as far as ducks go!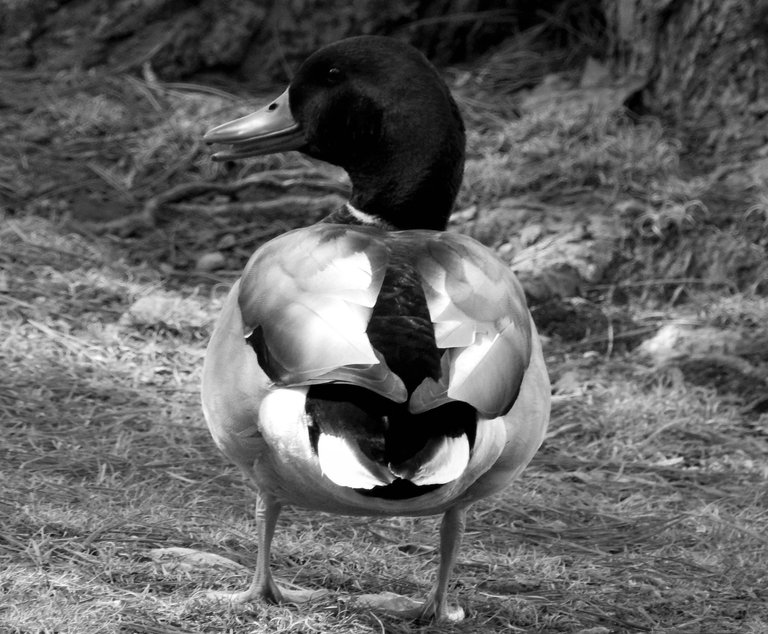 Since I only have two photos of him I decided to do an additional black and white edit on both photos and show them in the collage below.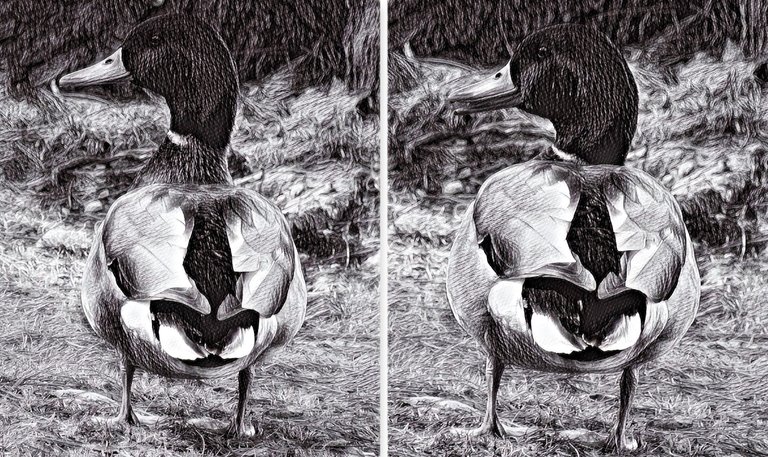 All photos and text by me @deerjay. All rights reserved.

---
---