Feathered Friends SMAP Contest Entry - Emu and Shadow
This is my entry for the Feathered Friends - Show Me A Photo Contest Round 71 which is hosted by @nelinoeva! The theme for this round is "Shadow of the Bird". You can learn more about the contest and how to enter HERE!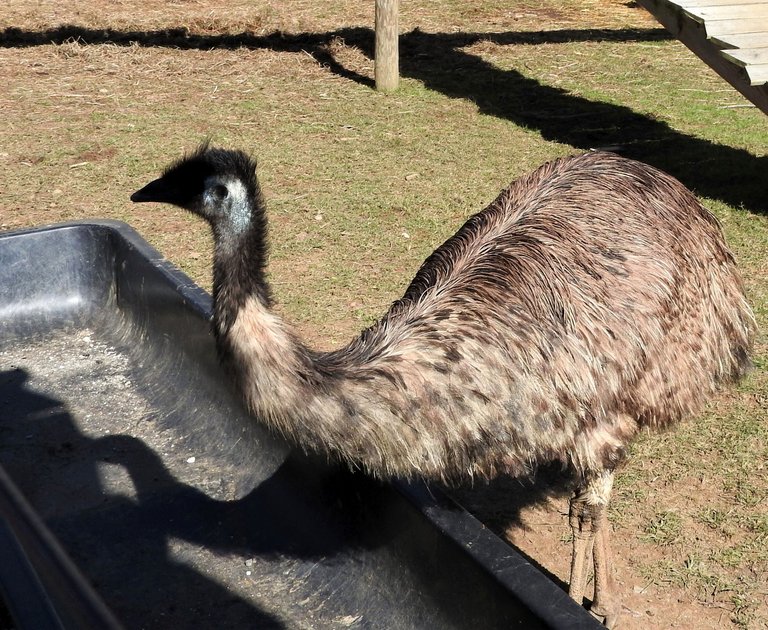 I photographed this Emu and its shadow while visiting the petting zoo at Baugher's Orchards & Farm located in Westminster, Maryland. There were two Emus at the petting zoo so my photos could be of either one of them.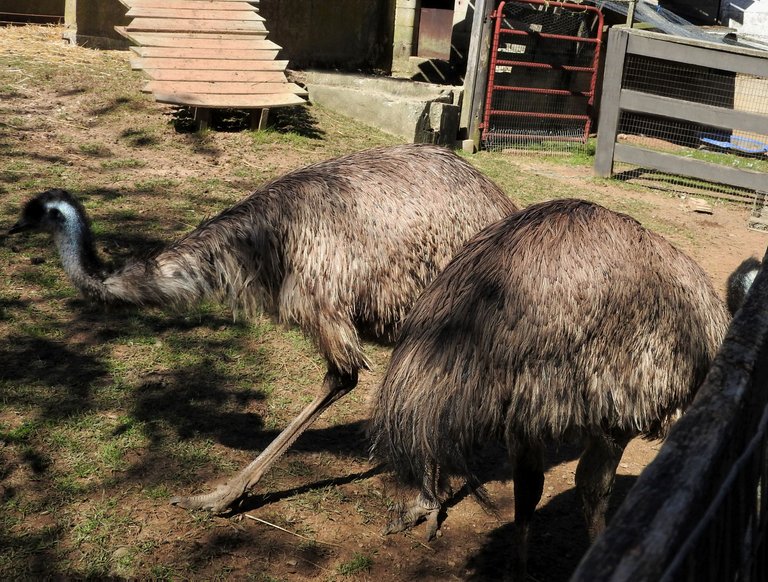 Emus do have wings but are a flightless bird. They can stand as high as approximately six feet tall and are the second tallest bird coming in behind the Ostrich. They can run pretty fast also with speeds on average up to 31 miles per hour and sometimes faster. That is faster than some speed limits here!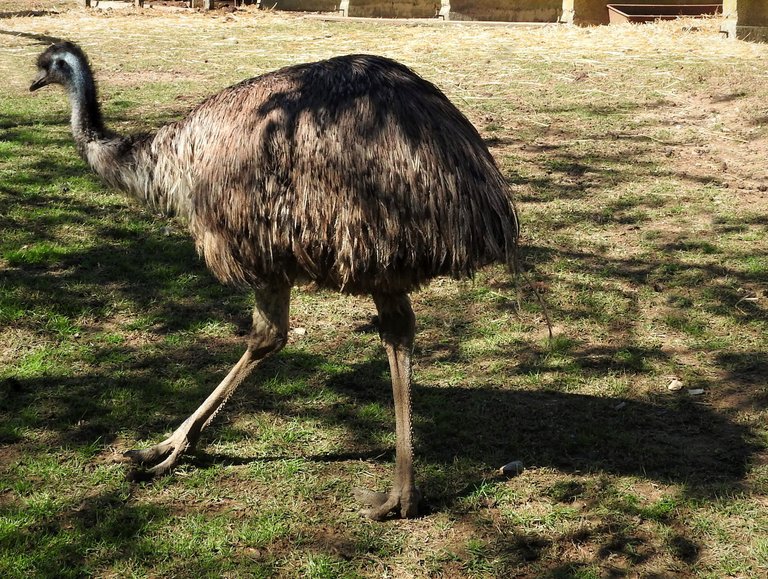 Although the two Emus at this petting zoo were behind a fence you could still pet or feed one if you wanted so I imagine they have been there a while and are accustomed to people. They are certainly more docile than an Ostrich. That doesn't mean that they can't be dangerous though especially if they feel threatened and they are known for warding off predators. My husband did have one take food (provided by the farm to give to them) from his hand. Me? I'll just stick to taking photos! 😁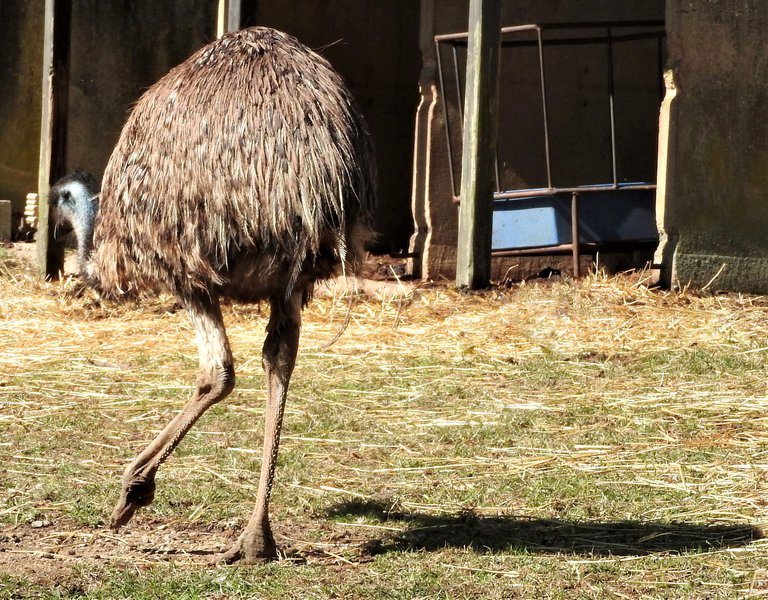 All photos and text by me @deerjay. All rights reserved.

---
---