SEASONAL FRUITS IN NIGERIA: MANGOES ARE BACK || BIG, JUICY & FRESH
Hey lovelies ❤️
It's your favorite girl @debbie-ese 😍
Welcome to my blog 🤗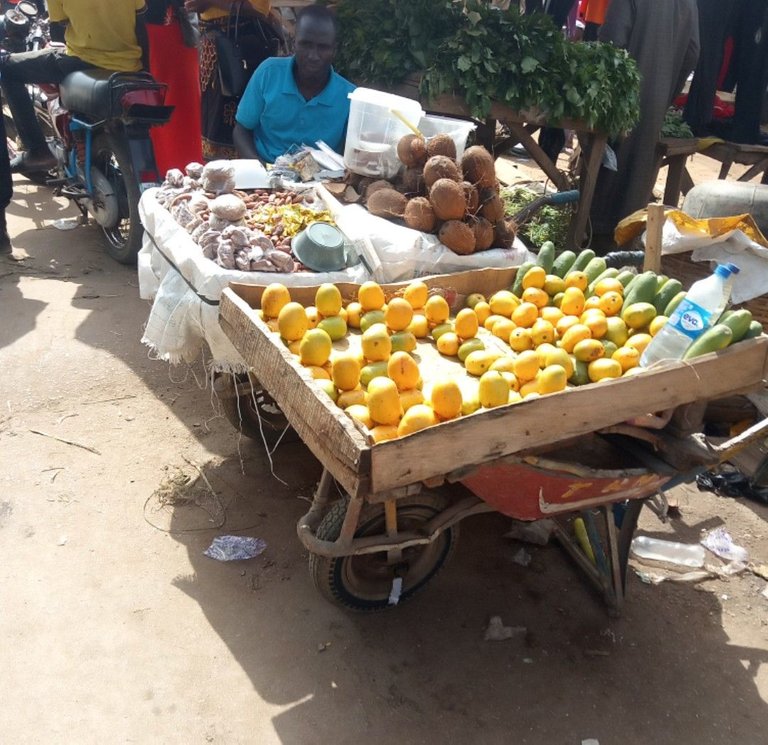 Mango is a popular fruit in Nigeria and it is common during the rainy season - even though the rainy season have not fully started we have mangoes all around. Mango is a seasonal food, and the season is here again. You're likely to come across mangoes displayed by vendors on the streets, markets, malls or even on mango trees as you drive by.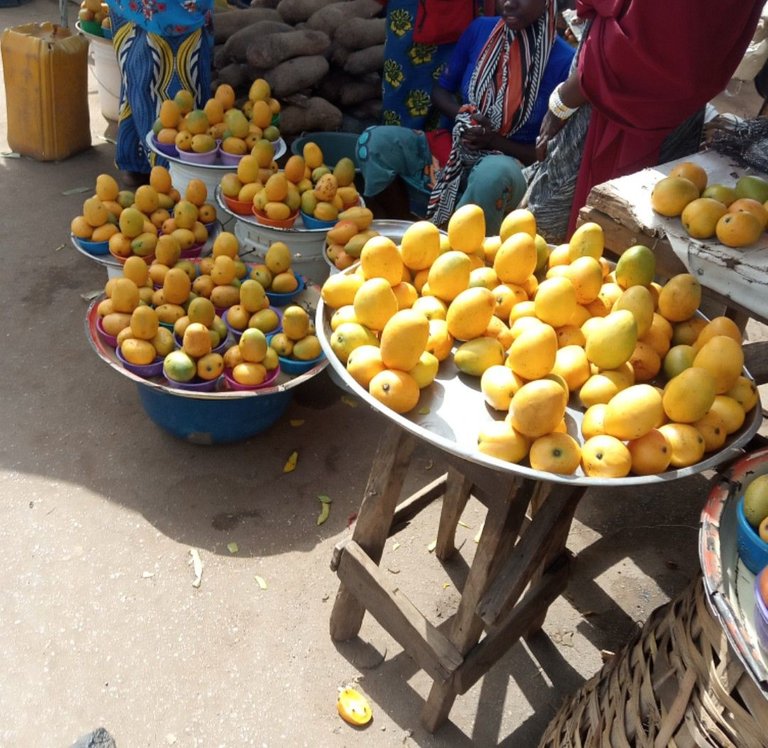 There are different species, colors and sizes of mangoes. Some are yellow, green, red or even peach color. Some of the popular species are Sheri, Kerosene, Contonou and so on. There is a specie of mango that I could remember my brother literally waited for a total stranger to finish eating it so that he can get the seed to plant. What attracted him was the size of the mango - it was very huge.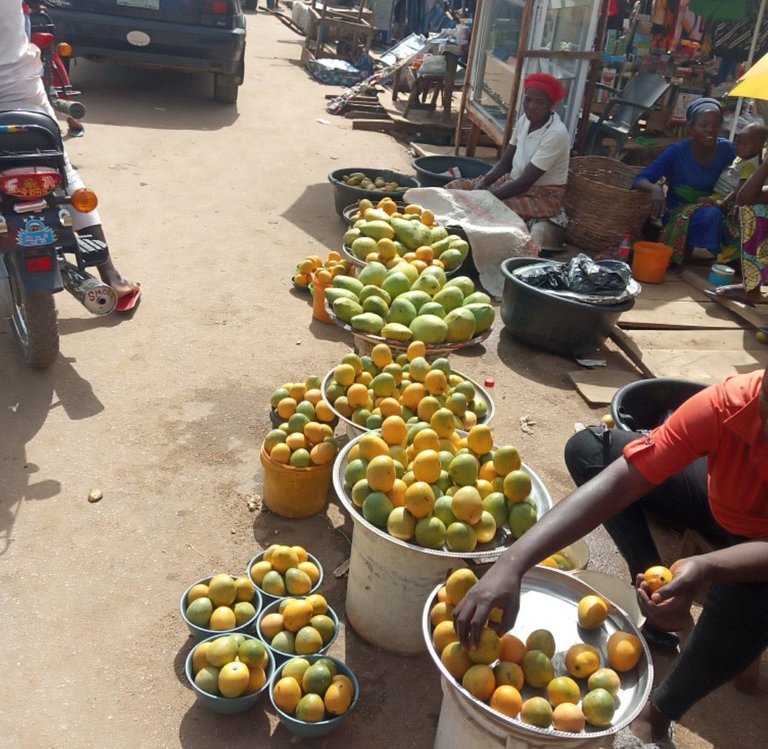 Mangoes have so many nutritional benefits that is good for the human body. It is rich in Vitamin A and C which is good for promoting a healthy skin. Eating mangoes and other fruits are also good for people who want to lose weight as it can be used to replace junks and other unhealthy foods. Mangoes also aid digestion and free the bowels especially for people who are having difficulty with using the restroom frequently.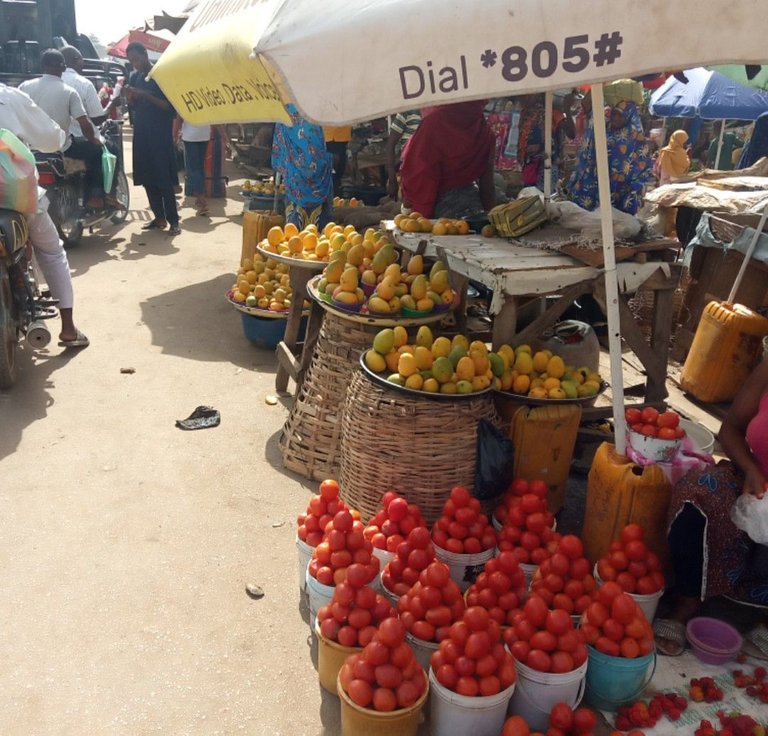 At the peak of the mango season, farmers record a lot of waste due to the fact that there are no companies in most of these rural areas and even in some cities to process this perishable product. It will get to a point in the season when the fruit will be sold at a very cheap rate to avoid waste.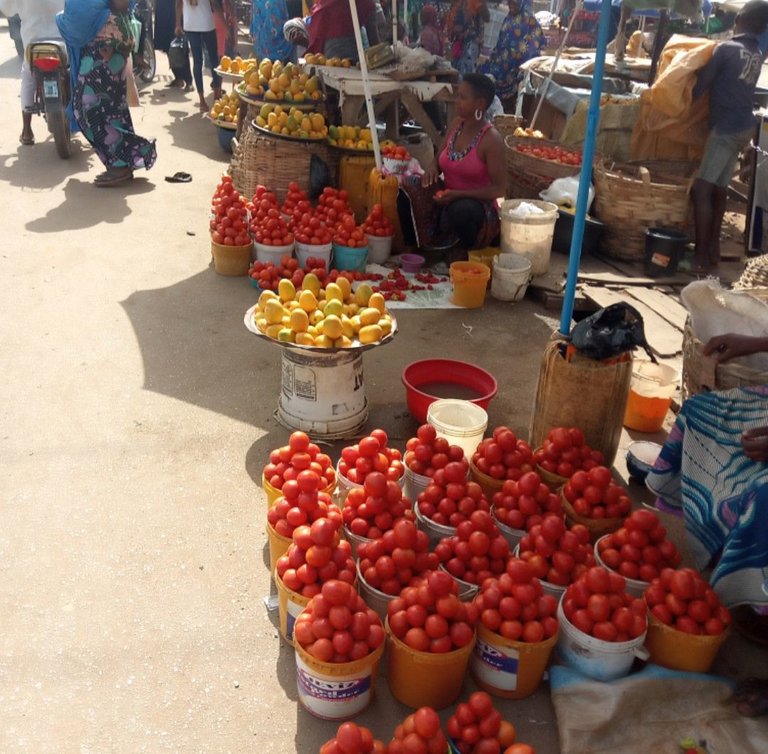 Farmers may even have to give it to their friends, family and neighbors as gifts. If more companies that can process this fruits are created in strategic locations around each states that produce the fruits in large quantities it can be processed to juice, wine, candy etc.
Thank you for your time lovelies.
The post is originally written by me 💕@debbie-ese💕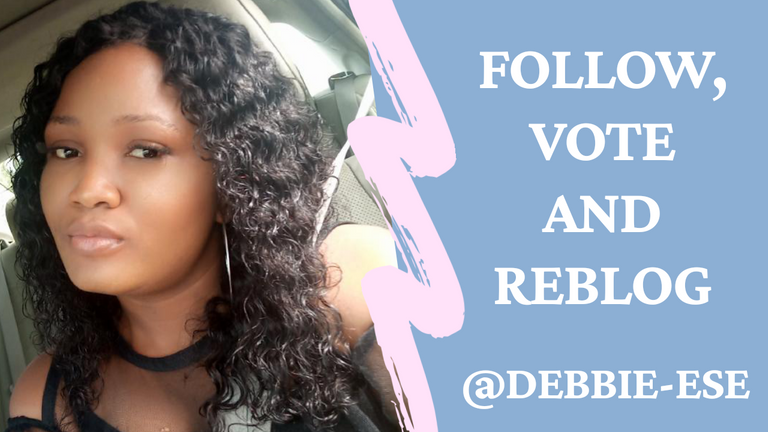 Your comments, criticism and votes are highly appreciated.
---
---