BREAK THE RAZOR || PUT AN END TO FEMALE GENITAL MUTILATIONS
Hey lovelies ❤️
It's your favorite girl @debbie-ese 😍
Welcome to my blog 🤗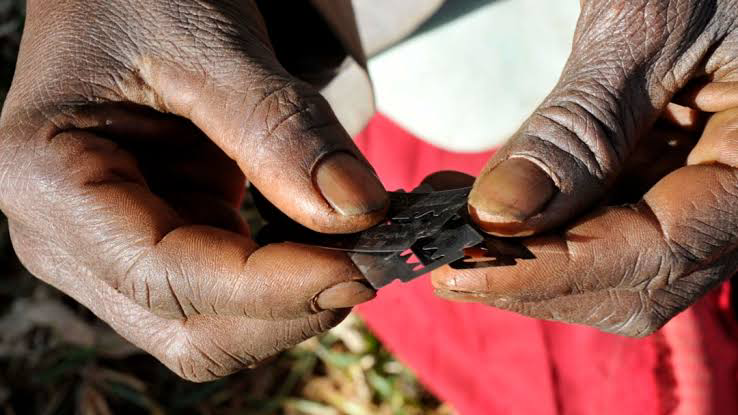 source
It may be hard to believe that there are still some customs and traditions in some countries that see circumcision as a ladder that a girl child have to climb to attain the state of womanhood. It is so sad that there are still people who embrace ignorance to the detriment of the lives of their children. Female circumcision is a violation of a girl's human rights and a sort of legalized child abuse.
It has been observed that female genital mutilations can result to death or severe health problems. Despite the campaigns against these practices that have led to the death of so many girl childs, the custodians of these practices still argue that it is an important part of their lives and every girl in their culture must undergo the process.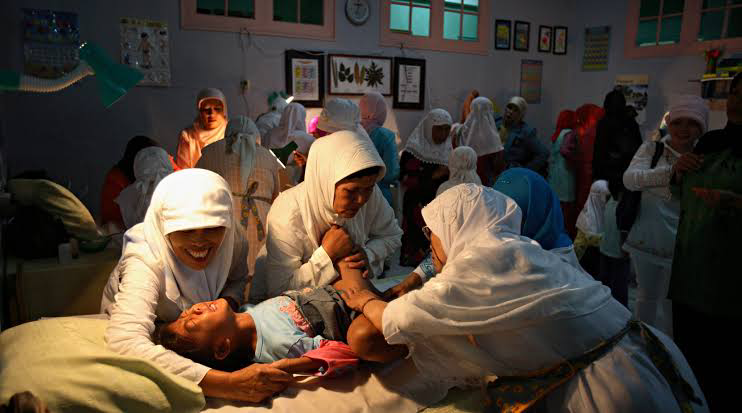 source
Female genital mutilation, also known as Female circumcision is an act that involves either the total or partial removal of the external female genitalia. This procedure have had adverse effects on so many girls due to the fact most of the people who carry out these procedures do it without little or no training, so they just do what they like and end up damaging the genitals of young girls.
Apart from that, these procedures are not carried out using hygienic tools - it may be just one blade full of blood that will be used for several girls especially in remote areas and villages. This lack of hygiene exposes these girls to more infections such as urinary infection, tetanus, wound infection etc. It is quite difficult for some of these girls to endure the pain that comes with the procedure, which will further lead to traumatic experiences that they will live with all their live.
A young woman may not be allowed to get married if she's not circumcised in the cultures where female circumcision is prevalent. Apart from marriage, she may not be able to speak where her peers are speaking and she'd be subjected to ridicule. These peer influences and the derivation of communal rights are some of the reasons some girls are forced to undergo circumcision. I have googled some images of circumcised females and it is not appealing to the sight. Some of these girls have difficulties during childbirth because the genitals have been wrongly cut. It may even lead to foetal death due to the obstruction that is being created.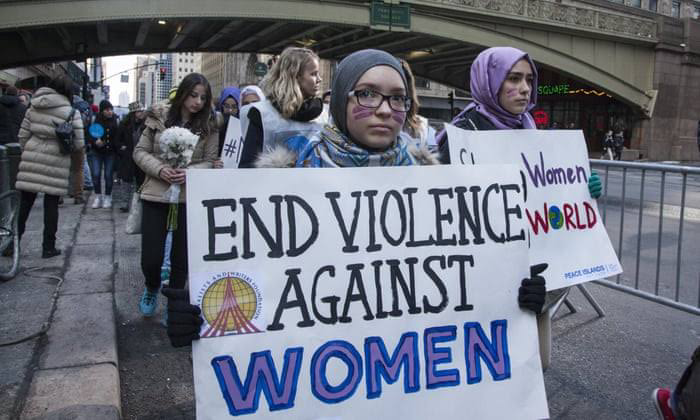 source
It is totally wrong to inflict pain on a girl child all in the guise of circumcision. There should be more campaign against this act in the regions and cultures where it is still being practiced. Not only that but there should also be penalties for anyone or group of people who are caught in the act.
Thank you for your time lovelies.
The post is originally written by me 💕@debbie-ese💕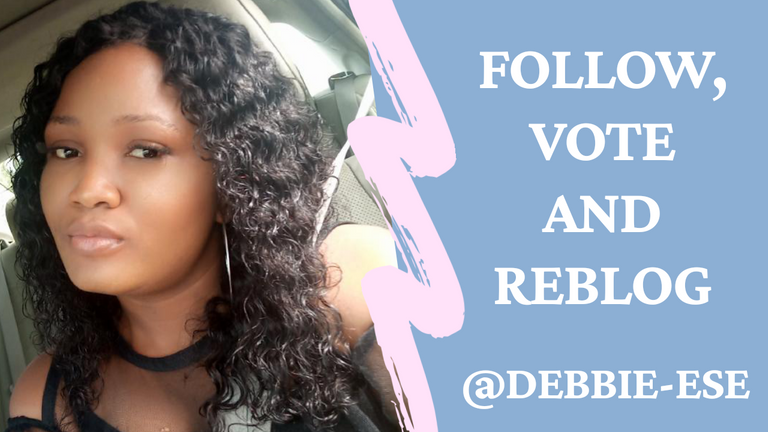 Your comments, criticism and votes are highly appreciated.
---
---