Changes to the NFT burn system | dCrops x Splinterlands Tournament
Changes to the Burn mechanism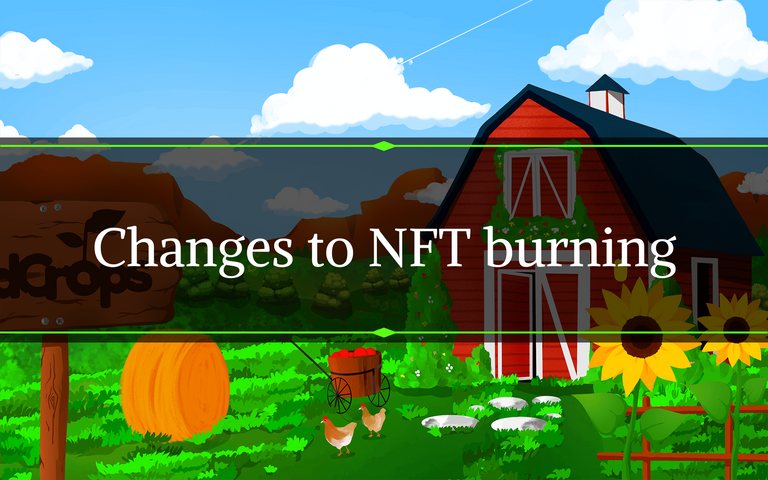 With our last update with reward cards and cards/market UI, we had also changed how burning NFTs is handled.
Old System
Previously, the built-in burn contract by hive-engine was used to burn NFTs. We moved away from that system due to some limitations in the built-in system which are mentioned below.
Once a burn value is set, it cannot be updated.
In order to lock tokens into an NFT, the tokens need to be issued beforehand.
With some upcoming planned updates, it was necessary to change this system.
New System
With the new system, NFTs are transferred to our custodial account dcrops.burn which holds the NFT. When the NFT is transferred to this account, the locked tokens are issued to the user at that point. This means that there is no pressure to unnessesary mint tokens before issuing the NFTs.
This also gives us the increased flexibility to change or update the burn values if the need arises.
While it may seem like this change adds an additional layer of inflation to CROP tokens, we would like to point out that this is not something new. The mechanism of sending locked tokens when NFTs are burned has always been there since the Alpha edition.
This update just gives us more control to adjust the burn values if needed.
Splinterlands Tournament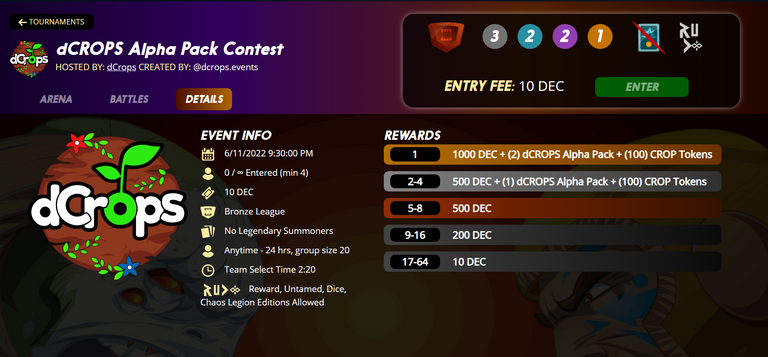 We're organizing a Splinterlands tournament with DEC, CROP and Alpha Packs as prizes. Join in here: https://splinterlands.com/?p=tournament&id=3e4960ee8e668eef4a2f23462ca0365d8a5f6754
---
Play Now: https://www.dcrops.com
Join our discord: https://discord.gg/zeJShKkF7K
Twitter: https://twitter.com/d_crops
---
---