Mini Roadmap & Education costs update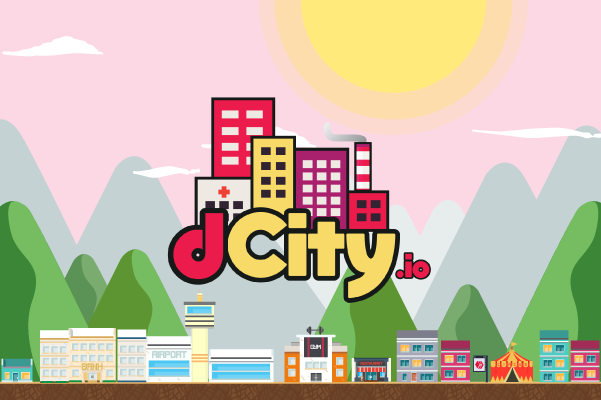 About dCity
dCity is a mathematical and trading game based on non-fungible tokens available on Hive-Engine. Players build their own cities with tokens representing buildings, citizens, technologies, and earn income in the form of HIVE (based on ranking) and SIM token (based on city income). There are also cards that players can get only from playing the game like technologies, backgrounds and prevention cards.
Mini Roadmap
We are preparing a plan for development and further updates to dCity. Some of them we want to discuss with the community, we will surely seek feedback from The SIMillionaire Club Members.
We will add a new NFT to the game - Bag of SIM. This is a limited to 20K card that will be required for the new series of Combined Buildings we will be introducing. Bag of SIM will cost 20K SIM to mint. The new cards will not have specific parameters as before - their properties will depend on the choices of dCity players. There will be 3 types of buildings introduced:
1. Datacenters
Datacenters will be created using HIVE/ETH/BTC Mining technology:
HIVE Datacenter
ETH Datacenter
BTC Datacenter
Each network will collect tech points (stacks) in various ways. For every stack datacenter gets +1 income and +1 popularity.
Fork (quest)
Every 24h (rewards cycle) one random holder for each type, can start a fork (100 SIM). To finish fork same player needs to deliver few random technologies to earn tech point stack for network.
Hacking
Players with hackers can try to move stacks of tech points between networks, or prevent hacks. Such an operation will require burning SIM. Use for new rare citizen from educating students.
2. Religions
There will be 3 religions (X, Y, Z) and 3 types of combined buildings.
Super Church X, Y or Z
Players pick religion for combined building at creation.
Each religion have own wallet, where players can sacrifice SIM to earn experience/faith for religion. Every rewards cycle wallet ballance is added as exp/faith, maximum 20k daily. Wallet balance decrease by 5% daily.
With experience religions can reach higher level and Pope (Top 1 holder) can unlock (with SIM) stats or special abilities for Super Churches of religion.
3. Regions (Guilds)
Two new buildings will be introduced - one will be used to create a Region, the other to join a Region. Regions will act like player guilds.
Regions will earn diplomacy points in 3 ways:
SIM
Technologies in simillar or same process like Datacenters
Statistical, reaching 10M population for region etc
Diplomacy points will be used for internal politics, to avoid taxes or special boosts. For example:
avoid war tax for region
tax refund for technologies
pick network for your region and get 10% of network stacks as tax refund (for datacenters)

Education costs increase
From now on, the cost for a Student to complete their education is 20 SIM. To date, players have spent more than 200K SIM tokens to pay off student debt while the value of the debt now has exceeded 400K SIM.

---
---