Recap of this Week's Posts by D.Buzz Vol.67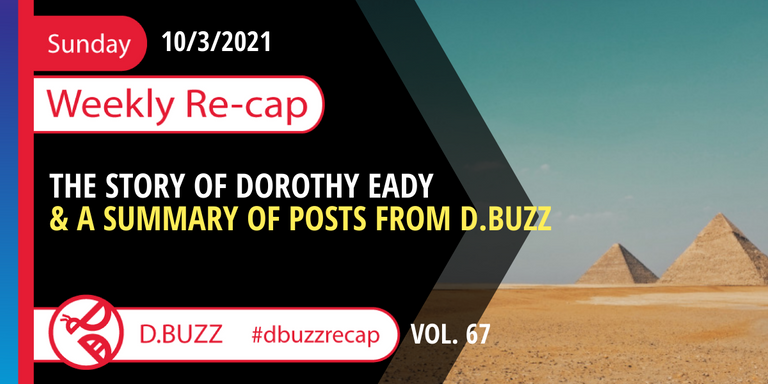 ---
Recap of this week's posts by D.Buzz
For the week ending on 10/3/2021 | Vol. 67
---
What's buzzing, friends!
In Ancient Egypt, it was believed that the soul of a person was released from the body after death and could be reincarnated as a baby after a set period of time. It's a question that has intrigued scholars and archaeologists for centuries, and one that could be true to an extent. Ancient Egyptian culture was very mystical, and they could have been onto something.
That brings us to today's interesting fact, the tale of Dorothy Eady. She was born in London in 1904. As a child, Dorothy fell down some stairs and hit her head. When she regained consciousness, she had visions of a past life, a past life in Egypt.
Her childhood was spent in the Egyptian section of the British Museum, where she felt at home. She pursued a career in archaeology and eventually ended up going to Egypt, the land that she believed she was from.
She mysteriously knew the locations of artifacts and other archaeological sites that had not been discovered. She even knew how to train cobras to be her best friends. Dorothy Eady, was now known as Omm Sety, the Nightingale. She lived out her life in Egypt, serving at the "Temple of Seti".
It is a truly fascinating story, about how a bump on the head triggers memories of past life. Is there truth to the Egyptian idea of reincarnation, or just some crossed wires after getting a bump in the head? Whatever the case may be, D.Buzz has "reincarnated" its posts from the previous week for you to enjoy down below.
To read more about this fascinating story go HERE.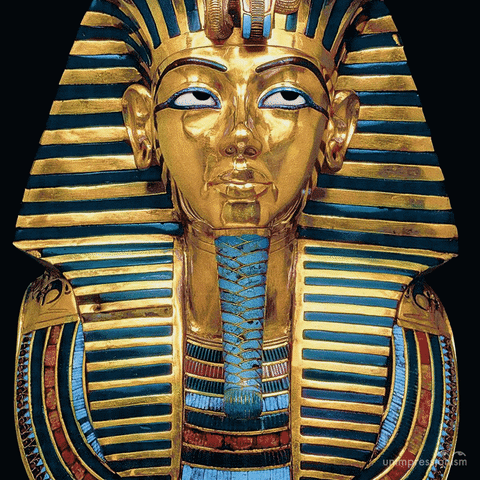 Always watching!
---
Last Sunday
Here's a link to the previous recap post from last Sunday. >> 9/26/2021 <<
---
Monday
Monday was World Tourism Day, so for our challenges, we were talking about travel and places to go. Play the game and potentially win 15 HIVE.
---
Tuesday
We have some exciting updates being pushed out this week, including titles and options screen. You will want to discover more about these by using the link at the right.
---
Wednesday
There are many ways to connect with the development team and crew at D.Buzz. Learn how to use the Matrix chat platform to connect with us today.
Read it here:
---
Thursday
@chris-uk is a great author to follow. He posts daily about his many interesting skills and passions, and is our community highlight this week.
---
Friday
D.Buzz Features: Replies. In this tutorial video, discover what the "Replies" feature is, and how to make use of it.
Read it here:
---
Saturday
Every week, 10 Buzzes are chosen and the authors receive liquid HIVE tipsauthor receives a liquid Hive tip! Discover the authors on D.Buzz, who were rewarded with on-the-spot tipsan on the spot tip this week.
---
Thanks for spending your Sunday with us at D.BUZZ!
Thanks for being an active reader here on our blog.
As we move forward, we aim to build a strong community.
If you have any suggestions on what we can do better, please let us know.
See you all on Monday!
---
---
A censorship-resistant short-form microblogging platform that empowers you to share your thoughts in 280 characters or fewer.
Censorship-resistant and built for the community with love.
---
We strive to have a fun and neutral stance on topics. If you have any concerns with the content, please contact @jacuzzi who writes and generates the content for our articles, or the @dbuzz team for clarification.
---
D.Buzz Online At:
Join us on Discord at https://discord.gg/BKg5Ptg9ss

---
---