On The Spot Reward Summary, Week 66
What's the good word, D.Buzz fam!
---
Welcome to Saturday!
When you think of a vacation, what comes to mind? For many people, the answer is a city escape. There is something undeniably exciting about spending a week exploring a new city. From the food to the temples to the sunsets, every day is a new adventure. Of course, there is always the risk of getting lost in a new city, but that's all part of the fun.
In some ways, we see D.Buzz as a bustling city you can take a vacation in. Its residents are always on the move, connecting and sharing stories. Let's talk about this city and what you could find on the streets this week!
The city has a skyline, and @kittima shared with us an amazing photo of downtown Bangkok and its skyline. Just think about the many stories that are being made on those streets.
@guruvaj brings us down to street level and shows us around the interesting streets of Mabini. Do you think it would be fun to walk down that street? We do!
Another feature of cities are the temples. @kzollm posted a photo of a temple in Myanmar. We can dream of venturing in and experiencing the energy in such a place. @ojak also shared a photo of a very old temple, and they looked so happy to be there!
The lifeblood of any city, however, is the food. Grocery stores tell a lot about people. @bennywb56 captured a photo of a fruit store on the side of the road that talks of healthy people eating fresh produce!
What can you do with those products? Well, @valera7368 and @fifay showed us desserts that will make you want to go buy some fruit right away as well! For real, just looking at that delight makes us hungry. Hmmmm.
@reidenling90 is another author that tempted our taste buds this week with a photo of some eggs cooking over an open fire. YES!
It is also important when you are walking around any city to enjoy nature. @newhope1988 captured a photo of 2 butterflies with some flowers. A nice quiet moment to make you reflect on life.
Last for this roundup post is @htwegyi, who also posted a moment of reflection highlighting the setting sun. It makes you think about your place in the world and give thanks.
D.Buzz is a bustling city with many things to see and do. Every day, stories are told, and pictures are shared. Together as a community, we grow larger, stronger, and our understanding of the world increases.
Thank you for making D.Buzz a part of your life. Have an amazing weekend, everybody!
---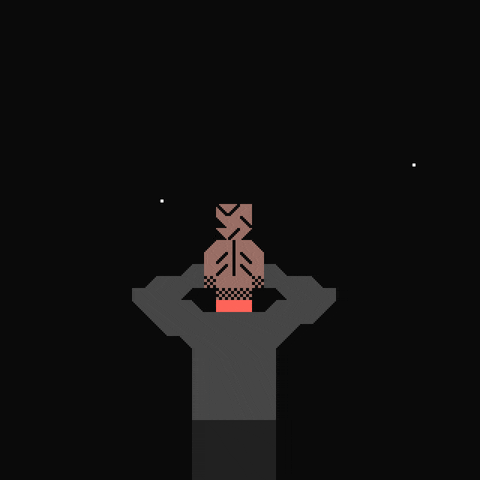 Pull open the curtains and explore your city!
---

Week #66 (Starting | 1/24/2022)
---
---
Congratulations to all of you - your content and imagery inspires us to post more.
Keep being amazing!
What do you think about the way this program is going?
How can we improve it?
---
Want to sponsor a week of rewards?
You seem like a cool kid. Would you like to sponsor a week's worth of D.Buzz rewards? If so, reach out to us on Discord (https://discord.gg/qjpD4nY8) and let us know.
In exchange for being a sponsor, we would thank you in each of the reward posts, i.e. "This reward is brought to you by X", and thank you in our weekly summary.
How do you earn an On-The-Spot Reward?
Quite simple! Post quality content on D.Buzz. :D
---
Looking for inspiration?
You can also jump in on the 30-day Buzzing challenge.
Start today and see where it takes you. ;)
What did you discover this week that you really liked? Let us know in the comments section below!
And as always, keep on Buzzing!
As always, thanks for reading and being part of our ever-growing community. D.Buzz is a platform for you, for the community.
---
---
A censorship-resistant short-form microblogging platform that empowers you to share your thoughts in 280 characters or fewer.
Censorship-resistant and built for the community with love.
---
We strive to have a fun and neutral stance on topics. If you have any concerns with the content, please contact @jacuzzi who writes and generates the content for our articles, or the @dbuzz team for clarification.
---
D.Buzz Online At:
Join us on Discord at https://discord.gg/BKg5Ptg9ss

---
---