D.Buzz Lite goes into testing Phase 1

---
D.Buzz Lite goes into Testing Phase 1
---
Hello, D.Buzz development enthusiasts!
We are very excited about the D.Buzz Lite platform. The Lite platform has the potential to revolutionize the way we interact with the digital world. With its unique combination of speed, flexibility and security, Lite offers a unique experience that is tailored to the needs of today's user, and it's just about ready for you to test!
Where we are at
Check it out, You can now log in with Metamask!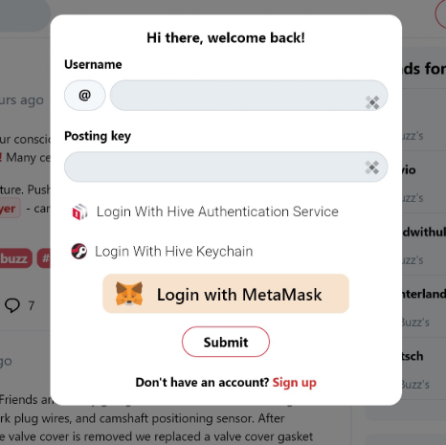 After you log in, you will have to sign the transaction with your wallet to confirm that you want to login.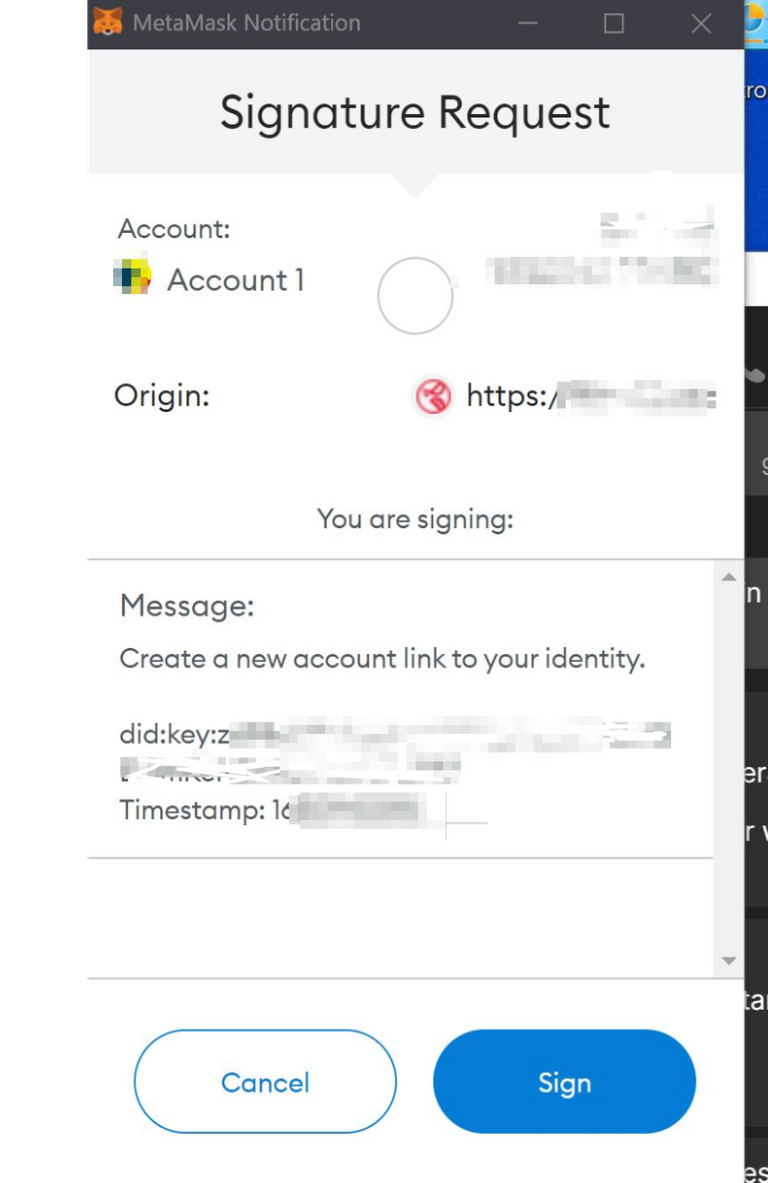 But then, D.Buzz works like normal.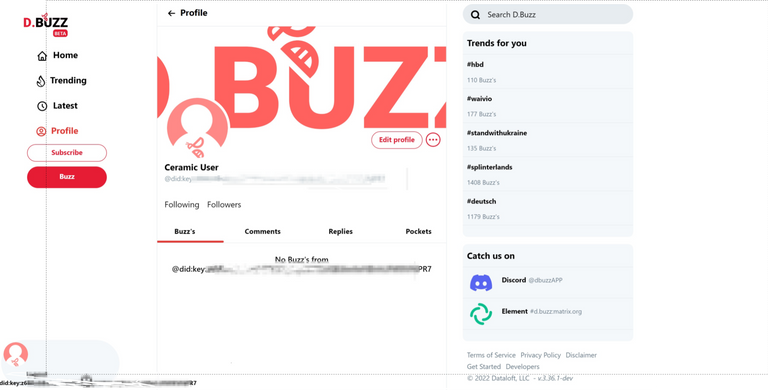 We understand you will have a lot of questions about how D.Buzz Lite works, and more importantly, how it interacts with Hive.
For now, D.Buzz Lite is only in testing, so all content posted to it will be posted to Ceramic database and not onto Hive. Nevertheless, we are working with the SPK team regarding ways to link Metamask to Hive, allowing you to sign in to D.Buzz Lite, and have the ability to post to Hive as well.
Here is an infographic about the login options and how content will be displayed.
A - This is the current way you login. You can still login this way
Content is posted to Hive and copied to a Ceramic database.
Earn HIVE Rewards
Earns $BUZZ rewards (Not implemented yet)
B - This is the login with just Metamask (without a Hive account)
Content is posted to a Ceramic database.
Earns $BUZZ rewards (Not implemented yet)
Your content is not visible on Hive - only on D.Buzz.
C - This is the current login method plus a Metamask account linked with your Hive account.
Content is posted to Hive and copied to a Ceramic Database.
Earn Hive Rewards (Optional)
Options to have your content visible on Hive.
Earns $BUZZ rewards (Not implemented yet)
In the methods (A, B, and C) above, your content will be present on D.Buzz. The big difference is that, if you log in with option B, i.e just with Metamask, your content WILL NOT be posted to Hive - only to our Ceramic Database.
That way, we can start to onboard more users and wade them into the decentralized world.
The vision is that, with the $BUZZ token (*not implemented yet), users of a Lite account can earn $BUZZ, then when they have earned $3 worth of $BUZZ, sell that $BUZZ via smart contract (swap) on the market to buy a Hive account and be given the keys.
In this way, a user knows how to use D.Buzz, sees the power of Web 3.0, and steps up into Hive to increase earnings and reach.
All this are still ways off - perhaps 4 months or longer - but Phase 1 is here and that is testing.
We will release the testing URL later this week for you to try out.
NOTE :
The testing Metamask log in.
All content posted will be wiped when we go live with Lite.
It is only for internal testing.
No options for logging in with Hive will be available (yet).
---
Stay tuned for more updates soon!
Cheers!
---
---
A censorship-resistant short-form microblogging platform that empowers you to share your thoughts in 280 characters or fewer.
Censorship-resistant and built for the community with love.
---
We strive to have a fun and neutral stance on topics. If you have any concerns with the content, please contact @jacuzzi who writes and generates the content for our articles, or the @dbuzz team for clarification.
---
Join us on Discord

---
---