D.Buzz Community Highlight: @thequizshow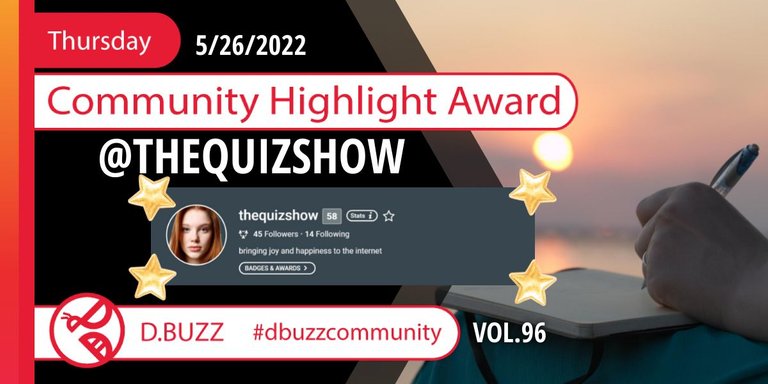 ---
---
Hello, friends!
There's nothing quite like a good dose of internet happiness to brighten up your day. Whether it's a video of a cute animal or a hilarious meme or just a feel-good story, we could all use a little more internet joy in our lives. So let's make it our mission to spread a little more happiness around the internet. Share those videos, memes and stories that make you smile. And who knows, maybe you'll make someone else's day a little brighter too.
If you're looking for a little bit of joy and happiness in your life, one way to find it is to read fun articles and stories. Whether it's a lighthearted piece about a silly animal or a heartwarming story about someone doing a good deed, reading something enjoyable can help put a smile on your face. And who knows, maybe you'll even be inspired to do something nice for someone else after reading something that warms your heart.
For real, one way to bring more joy and happiness into your life is to read fun articles and stories. When you take the time to read, you give yourself a chance to escape from the stresses of everyday life and enter into a world of imagination. Whether you're reading a lighthearted piece of fiction or an inspiring true story, reading can help you feel more positive and upbeat. Make sure to set aside some time each day for this enjoyable activity.
This all brings us to today's community highlight. Read on to discover who they are!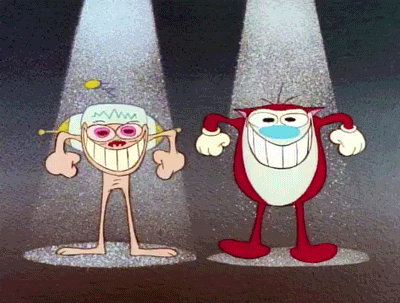 Happy happy, joy joy.
---
We like to believe that D.Buzz is more than just a Dapp - it's a community. It is a community of people with a passion for crypto, a passion for censorship-resistant content, engagement, and spreading their message.
---
We see you, and we love you all.
---
To give back and express our thanks, we highlight someone every Thursday from our community in a post across social media. They will be listed as a 50% beneficiary in the post as a way to say thanks!
---
Today, we would like to celebrate @thequizshow!

---
Reading stories is a way to be inspired and be happy. It can be a way to escape from the everyday grind, to live in another world for a while, and to come back feeling refreshed and excited about life. It can also be a way to learn about other cultures, understand history better, or get new ideas for creative projects. Our community highlight today - @thequizshow - is a master of crafting interesting stories for you to enjoy.
@thequizshow joined the community in January this year. Since that time, they have been filling up the news feed with unique stories and writings that brighten our day, or stories such as "Message in a bottle LMAC123" that are unique and fun.
We feel it is important to bring creativity to your everyday life. It is important to share creativity, writing, stories, and more with the world. So it is for all these reasons that we wanted to highlight @thequizshow.
We recommend that you follow @thequizshow for great stories. They are a great storyteller and always have something interesting to say. Plus, they are always up for a good laugh.
@thequizshow, thank you for sharing your stories with us and the community. We are looking forward to reading more from your creative corner of the hive. :D
Thank you all, and see you soon!
---
We strive to have a fun and neutral stance on topics. If you have any concerns with the content, please contact @jacuzzi who writes and generates the content for our articles, or the @dbuzz team for clarification.
---
Join us on Discord at https://discord.gg/BKg5Ptg9ss

---
---