D.Buzz Community Highlight: @reidenling90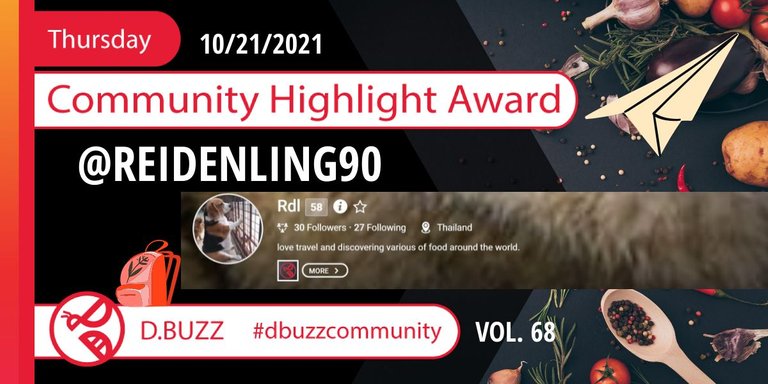 ---
---
What's buzzing, friends?
We cannot think of many things more magical than travel and new food. It's such an incredible opportunity to discover yourself and the world around you. Traveling provides you with so many opportunities to grow and learn about other cultures, and it's an authentic way to immerse yourself in different places. It is an experience that will always be a part of you, long after you return home. We love how much you can learn about a country by having home-cooked meals with locals. The smells, the taste, the friends you make. To us, this is the ultimate way to experience a country and its culture, because these food experiences are as much a part of the local culture as their language or customs.
While traveling, everything is new. Whether it be the architecture of a new country, the food being served in a restaurant, or the language of a new land, nothing is more exciting than trying something new. This is why food is a particularly important part of a travel experience. When you travel, you have the opportunity to experience not only new sights and sounds, but also new flavors. Food can be communication between cultures and a way of tasting a new flavor that you never knew existed. This new discovery can be an inherent part of traveling, and it is something that everyone should be allowed to experience.
Today, our community highlighted member is someone who enjoys traveling and discovering new foods. Come with us as we discover who they are down below.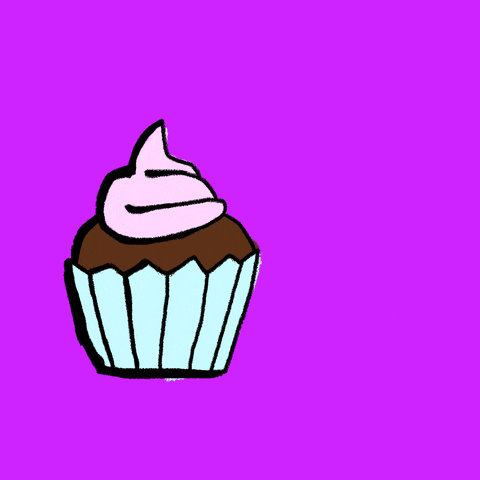 Traveling to discover food, or food traveling to discover you?
---
We like to believe that D.Buzz is more than just a Dapp - it's a community. It is a community of people with a passion for crypto, a passion for censorship-resistant content, engagement, and a passion for spreading their message.
---
We see you, and we love you all.
---
To give back and express our thanks, we will highlight someone every Thursday from our community in a post across social media. They will be listed as a 50% beneficiary in the post as a way to say thanks!
---
Today, We would like to celebrate @reidenling90!

---
What is your idea of a perfect travel destination? Is it a country tucked away in Europe, a remote island in the Pacific, or the iconic cities of the New World? Before you answer, consider this: What makes a country or city worthy of consideration? Certainly, there are factors like location and accessibility. How much can you afford? What is the quality of life in the area? Are the people friendly and welcoming? Perhaps most importantly, is the food culture interesting and enjoyable? For our community highlight today, we think the perfect travel destination would be somewhere with the tastiest foods!
Our community highlight today comes from Thailand, and they joined Hive inHIVE on April of 2021. We always enjoy seeing the new people who join D.Buzz, share their passions and enjoyments with us, as it is such a great way to get to know them. In the case of @reidenling90, these passions and enjoyments are travel and food.
@reidenling90 is consistent with their posting, and almost daily they share photos of grilled food, travel destinations, skylines and more. These inspire us at the office and other members on D.Buzz. Beyond this, they leave a lot of good comments for other people, engage in conversations and are constantly growing their network of friends, and that is super!
It's for all these reasons that we thought it best to highlight them today. Dear reader, if you like traveling and food, you will want to make friends with @reidenling90 today.
@reidenling90, thank you for sharing your passions and enjoyments with us. We hope you'll continue to take us along with you, on your many culinary journeys around the world. :)
Much love,
Your Friends over at D.BUZZ.
---
Do you have someone you feel we should highlight?
Post their name below and the reason why, and we may highlight them. :D
---
---
---
A censorship-resistant short-form microblogging platform that empowers you to share your thoughts in 280 characters or fewer.
Censorship-resistant and built for the community with love.
---
We strive to have a fun and neutral stance on topics. If you have any concerns with the content, please contact @jacuzzi who writes and generates the content for our articles, or the @dbuzz team for clarification.
---
D.Buzz Online At:
Join us on Discord at https://discord.gg/BKg5Ptg9ss

---
---