D.Buzz Community Highlight: @pvmihalache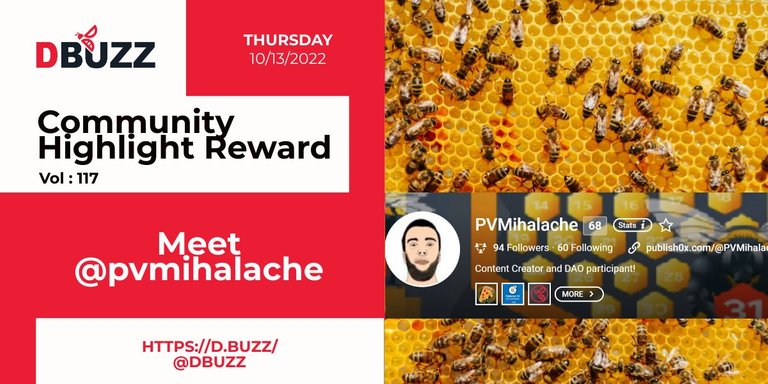 ---
---
Hello, friends!
If you post on social media in many ways, you are a content creator.
As a content creator, you are responsible for generating and curating content for your audience. This can include blog posts, social media posts, videos, podcasts, and more. Your goal is to create content that is interesting and engaging to your audience while also promoting your brand or product. To be successful, you need to have a clear understanding of your audience and what they are looking for. You also need to be able to produce high-quality content consistently.
While we are all content creators, few of us will rise to become professional content creators. A professional content creator is someone who produces content for a living. This can include bloggers, vloggers, writers, graphic designers, and more. Professional content creators are usually very passionate about their work and often have a strong following of fans or subscribers. They often work long hours and dedicate much time to their craft.
Professional content creators work diligently to bring you exciting stories. They scour the Internet for the latest news, sift through mountains of data, and analyze trends to deliver the most up-to-date information. This allows you to stay informed about the topics that interest you the most, and make better decisions in your personal and professional life.
Today, our community highlight is a professional content creator that works tirelessly to bring you all the stories and news you want to read! Curious? Read on to learn more about who they are!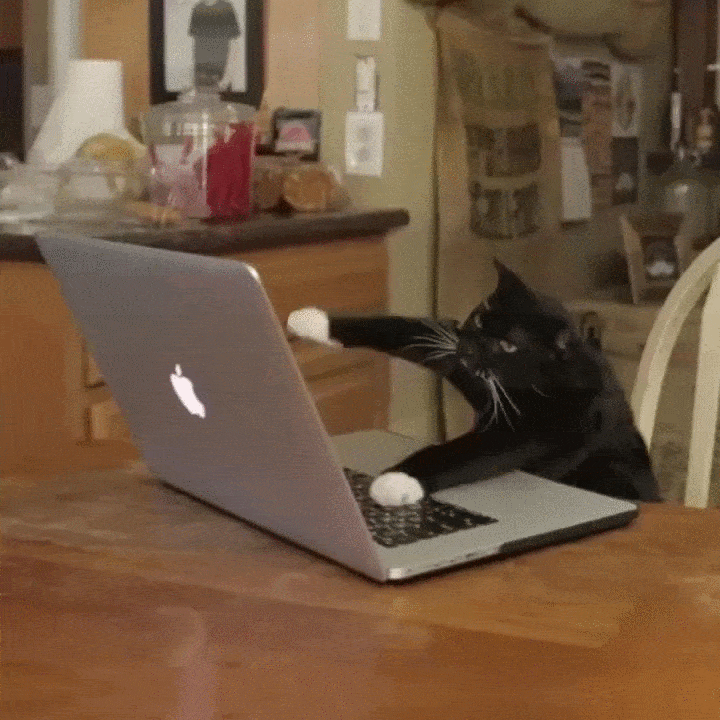 The original OG of content right here...
---
We like to believe that D.Buzz is more than just a Dapp - it's a community. It is a community of people passionate about crypto, censorship-resistant content, engagement, and spreading their message.
---
We see you, and we love you all.
---
To give back and express our thanks, we highlight someone every Thursday from our community on a post across social media platforms. They are listed as a 50% beneficiary of this post as a way to say thanks!
---
Today, we would like to celebrate @pvmihalache!

---
To be a content creator, you must be dedicated to your craft. This means being consistent with your output and always striving to improve the quality of your work. It also means being open to feedback and willing to experiment with new ideas. If you're not dedicated to your content, it will quickly become stale, and you'll lose your audience. Today, our community highlight @pvmihalache is someone who is dedicated and committed to bringing you news and updates from the NFT and crypto verse.
They joined Hive in December 2020. Since that time, they have been posting stories and updates on various topics, some of which include crypto, NFT, games, and much more. We think that is EPIC!
If you want to stay up-to-date with the latest news on cryptocurrencies and non-fungible tokens, we recommend following @pvmihalache. They are a good source of information on these emerging technologies, providing insights and analysis on the latest trends. By following @pvmihalache, you'll be able to stay informed and entertained about these topics!
@pvmihalache, thank you for sharing with us your unique insights and takes on the many topics you write about. We are happy to read your stories, and we hope that you will continue to share them with us and the world. :) Thank you!
Thank you all, and have a great week!
---
We strive to have a fun and neutral stance on topics. If you have any concerns with the content, please contact @jacuzzi who writes and generates the content for our articles, or the @dbuzz team for clarification.
---
Join us on Discord at https://discord.gg/BKg5Ptg9ss

---
---