D.Buzz Community Highlight: @ojak

---
D.Buzz Community Highlight of the Week
@ojak
---
We want to give a shout-out to all you crazy cat people out there.
We know cats can be a little weird at times, and they have a reputation for being a little standoffish. Just because they can be a little snippy from time to time doesn't mean they deserve any less love and appreciation. In fact, we think cats are some of the best little creatures in the whole wide world. We are sure you agree as well that cats are one of the cutest creatures out there. The way they climb trees and sneak around in your home is hysterical and charming. The way they jump and pounce around like little balls of lightning makes life better.
Nature is also something that can be a little weird at times, but also makes life so much better too. When you put cats and nature together, it becomes winning content, that is, a visual feast for your eyes. Today's community member shares a lot of great content, and a lot of that great content is about nature and cats, and we enjoy that! :D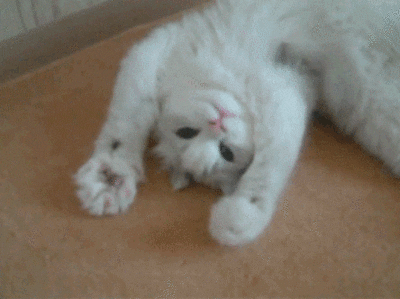 Ahhh cats, so perrrrrrrfect.
---
We like to believe that D.Buzz is more than just a Dapp - it's a community. It is a community of people with a passion for crypto, a passion for censorship-resistant content, engagement, and a passion for spreading their message.
---
We see you, and we love you all.
---
To give back and express our thanks, we will highlight someone every Thursday from our community in a post across social media. They will be listed as a 50% beneficiary in the post as a way to say thanks!
---
Today, we would like to celebrate @ojak!

---
Nature is beautiful, but there is nothing better than cats! They are super cute and so playful, so who wouldn't love to have a cat? @ojak is a photographer who captures pictures of nature, cats, and so much more, AND is our community highlight for this week.
@ojak is from the tropical country of Malaysia and joined the blockchain in July 2019. Since joining our digital family, this content author has shared a lot with us.
They share many photos of nature, their family, adventures they do, and, of course, cats. While all this is great, and arguably, cats are great, @ojak is also very engaged with the community. They post a lot of responses and replies, helping to build an engaging community.
It is for all these reasons and more that we wanted to highlight @ojak in our community post for the week. Dear reader, if you are a crazy cat lover as well, or someone who just enjoys great content, we think you will enjoy being a friend of this author. @ojak, we see you and enjoy all the types of content you post, please keep up the great work!
Thank you all and see you soon!
---
We strive to have a fun and neutral stance on topics. If you have any concerns with the content, please contact @jacuzzi who writes and generates the content for our articles, or the @dbuzz team for clarification.
---
Join us on Discord at https://discord.gg/BKg5Ptg9ss

---
---