D.Buzz Community Highlight: @birjudanak
---
---
Salutations, defenders of the digital Crypto frontier!
Today, we've got a blog post that will introduce you to a digital artist, a science geek, and a maker, who enjoys making new friends.
A lot of people look at electronics engineers and digital artists as two different professions. There may be some differences in day to day work, but in reality they are really both programmers.
So, instead of a group of programmers, how about grouping them into programmers and programmers who can draw? An engineer who can draw is an awesome programmer, someone who can bring their drawings to life with code. Both are awesome at designing systems, they just use different tools.
In a nutshell, as a digital artist and as an electronics engineer, both look at a problem and determine a solution to solve it. They have a similar perspective on things, and they have a very similar perspective on the world. They look at problems and find a way to solve them, and this is one reason we think today's highlighted person is amazing. Let's discover them below.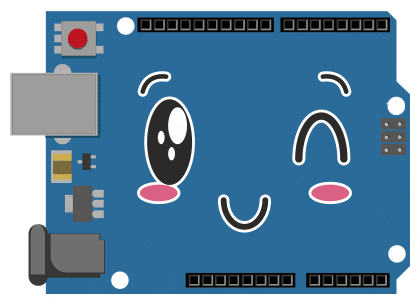 Happy electronic art... we like it.
---
We like to believe that D.Buzz is more than just a Dapp - it's a community. It is a community of people with a passion for crypto, a passion for censorship-resistant content, engagement, and a passion for spreading their message.
---
We see you, and we love you all.
---
To give back and express our thanks, we will highlight someone every Thursday from our community in a post across social media. They will be listed as a 50% beneficiary in the post as a way to say thanks!
---
Today, we would like to celebrate @birjudanak!

---
Every day we meet someone new, someone who is full of life and excitement for their journey through life. This week we met a new friend, @birjudanak, who is an electronics engineer, digital artist and maker of digital art.
Now we think we know how he might be spending his time at work, and we can't wait to find out more, but for now we thought we would share a few activities that @birjudanak enjoys doing for fun.
@birjudanak seems to love making new friends, so he is very active on his HIVE blog, and he has been blogging since June 2017. He posts quite often about his life as a digital artist. All of this we find exciting, and we really enjoy the digital flower art he posts.
Also, as mentioned, he is very engaged online and with the community, so it is for all these reasons we wanted to highlight them as our pick of the week.
Defenders of the digital Crypto frontier, If you don't know @birjudanak, we recommend you add them as a friend today and follow their posts. @birjudanak, we see you and enjoy the content that you post. Please keep posting such great content! :D
Thank you for joining us today and hope to see you back here again soon for more exciting stories.
Thank you and see you soon!
---
We strive to have a fun and neutral stance on topics. If you have any concerns with the content, please contact @jacuzzi who writes and generates the content for our articles, or the @dbuzz team for clarification.
---
Join us on Discord at https://discord.gg/BKg5Ptg9ss

---
---