Fly a Fantasy ~ Fantastic Japan

Reach the stars
Fly a fantasy
Dream a dream
And what you see will be
—Limahl, The NeverEnding Story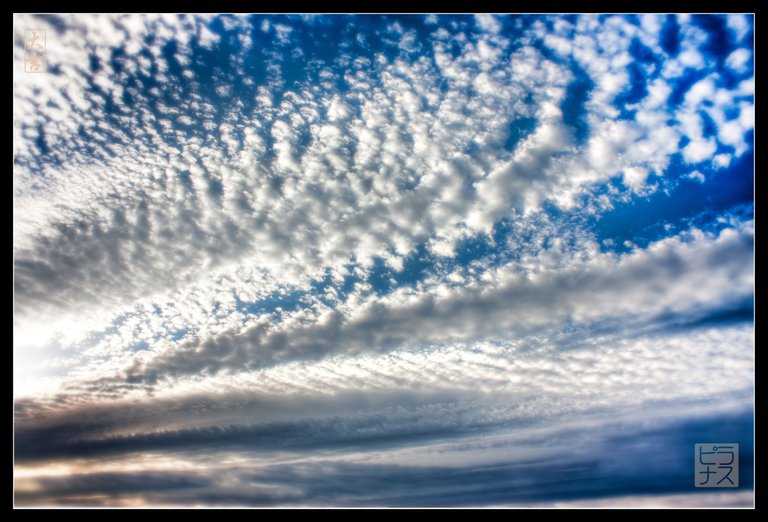 Sometimes I just take photos of clouds. With a sky this lovely, can you blame me?
---
I think all photographers go through phases.
There is the sunset phase, when sunsets become your world; you spend all day planning where to take them and what equipment to bring, then when the sun starts to drop, you run all over, taking photos and chasing it as it sinks.
Then there is the people phase. You become obsessed with street photography, trying to find the perfect spot in the city to shoot and the perfect way to take people's photos without them noticing—unless you decide you want the reaction in your shot, in which case you don't bother.
Then there is the cloud phase. When suddenly you notice, as if for the first time, how amazing and beautiful these objects in the sky are, and you spend all day shooting them. In this phase if a sky is pure blue with no clouds, you consider it boring and put the camera away.
Of course all photographers return to these at various points, but there is nothing like that first time. I witness it a lot when I give photography classes. Nothing wrong with it, don't get me wrong. It's just one of those interesting thinks you observe when you have been in this hobby long enough.
I was on a photowalk with some students when I took this photo above. We were appeasing those in the sunset phase—you can see how the sun on the left is low and starting to pick up those sunset colors.
❦
| | |
| --- | --- |
| | David LaSpina is an American photographer and translator lost in Japan, trying to capture the beauty of this country one photo at a time and searching for the perfect haiku. |
If this blog post has entertained or helped you, please follow/upvote/reblog. If you want to further support my writing, donations are welcome.
BTC: 1Gvrie5FDBNBb6YpGBiaTvA5AyvsP814BN
ETH: 0x2Ce5c2b5F3f1a888b50A7bA9002E4F742784dF9c
LTC: LUVLvatsFqCubrJAVmCNQaoUdFAdnUCysU
BCH: qrzdazep5xfxax0ydppun89cxfts2vup9q4wnfn025
Dash: XoGzWrhdgbLKBG5kn4GjWfaJDJ6AWkDiqU
---
---