TAG/ My story with coffee. // Tag/ Mi historia con el café [ESP-ENG]

---
¡Bienvenidos a mi blog!
Welcome to my blog!
---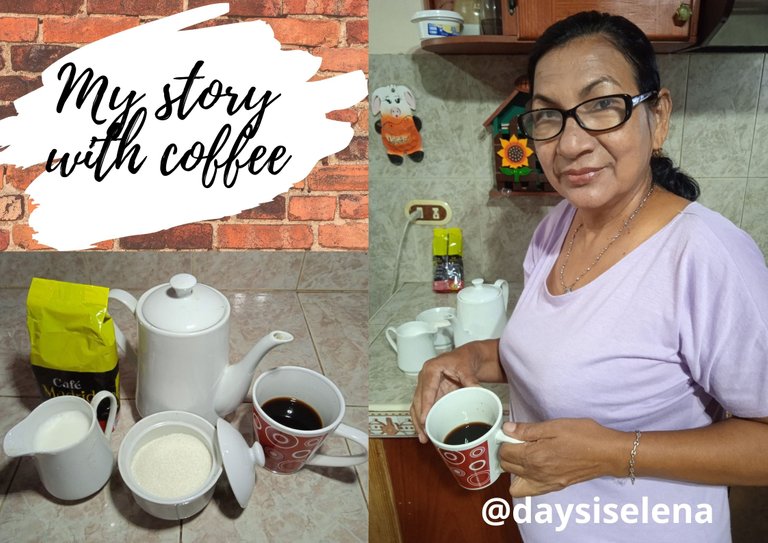 Un cordial saludo a todos los que somos amantes del café este es mi primer post en esta comunidad #cinnamoncupcoffe encontré esta iniciativa y me motivó a participar porque soy de las personas que aman el café y también soy de las que piensan y sienten que si no me tomo un buen café al levantarme en la mañana paso todo el día con dolor de cabeza y con mucha flojera, A mí personalmente me gusta disfrutar de un buen café y por eso cuando voy a un supermercado intento buscar una buena marca que tenga buen sabor, por eso me uno a esta iniciativa que nos trae nuestra amiga @brujita18 donde nos pide que respondamos a algunas preguntas sobre la historia del café.
A cordial greeting to all of us who are coffee lovers, this is my first post in this community #cinnamoncupcoffe I found this initiative and I was motivated to participate because I am one of the people who love coffee and I am also one of those who think and feel that if I do not drink a good coffee when I get up in the morning I spend the whole day with a headache and with a lot of laziness, I personally like to enjoy a good coffee and that is why when I go to a supermarket I try to look for a good brand that tastes good, so I join this initiative brought by our friend @brujita18 where she asks us to answer some questions about the history of coffee.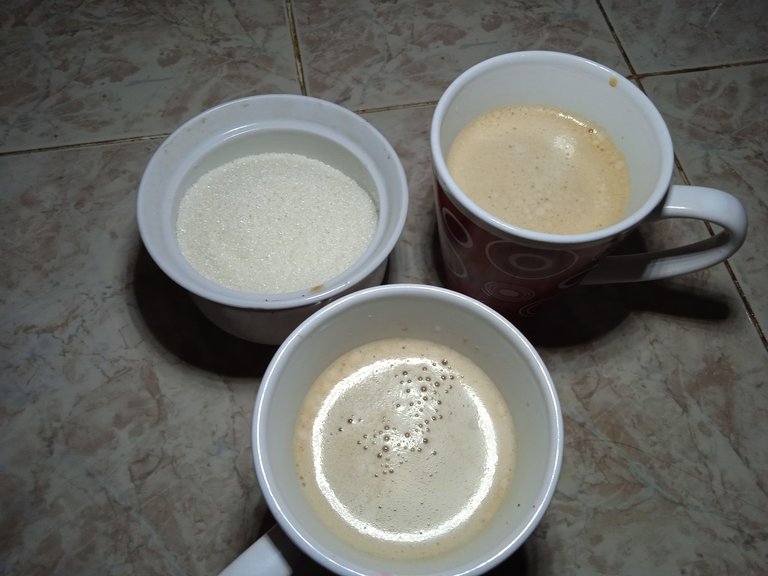 1.¿A que edad empezaste a tomar café?
Bueno, amigos les cuento que empecé a tomar café desde que era niña, el café era mi desayuno ideal, recuerdo que anteriormente mi abuela nos preparaba un guarapo qué es una especie de café claro y endulzado con papelón, ese era nuestro desayuno de todos los días guarapo con pan o tostadas, así que empecé a tomar café desde que tengo uso de razón.
1.- At what age did you start drinking coffee?
Well, friends I tell you that I started drinking coffee since I was a child, coffee was my ideal breakfast, I remember that previously my grandmother used to prepare us a guarapo which is a kind of clear coffee and sweetened with papelón, that was our breakfast every day guarapo with bread or toast, so I started drinking coffee since I can remember.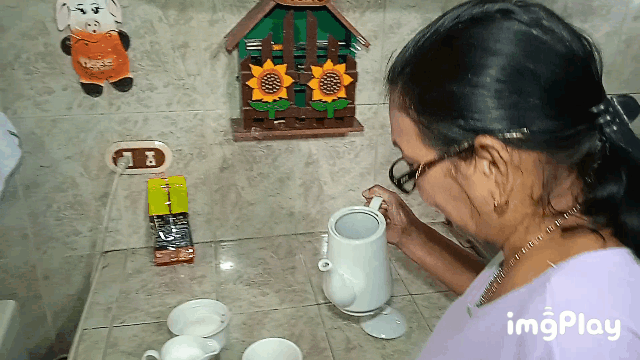 2._ ¿Cómo prefieres el café?
Tengo 3 maneras de cómo prefiero el café por ejemplo en la mañana al levantarme me gusta o prefiero un café negro y bien cargado también me tomo mi guayoyo en la tardecita y cuando voy a una cafetería exprés me gusta el café cappuccino ese café qué es una combinación con la leche cremosa, con espumita y por encima una canela molida, se me hace agua la boca, así que prefiero estos tipos de café.
2.- How do you prefer your coffee?
I have 3 ways of how I prefer coffee, for example in the morning when I get up I like or I prefer a black coffee and well loaded, I also drink my guayoyo in the afternoon and when I go to an espresso bar I like cappuccino coffee, that coffee which is a combination of creamy milk, with foam and ground cinnamon on top, it makes my mouth water, so I prefer these types of coffee.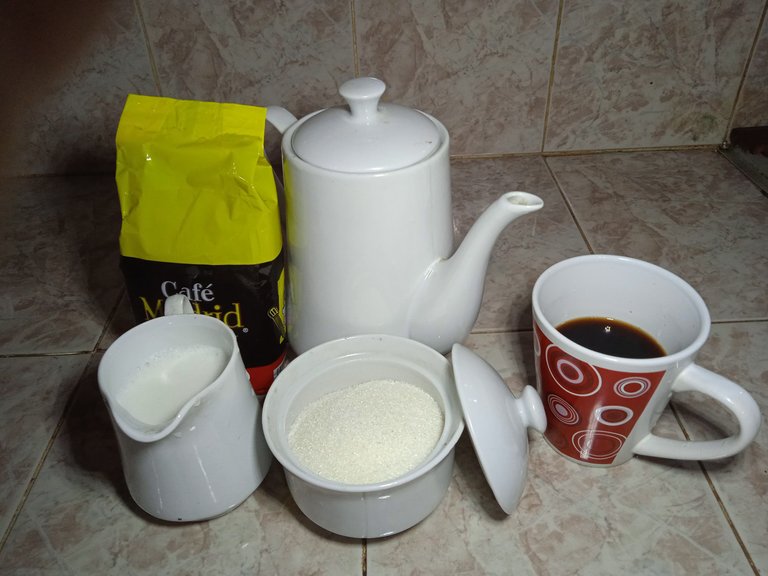 3._ ¿En que sientes que te beneficia el consumo de café?
Cuando consumo el café al levantarme de dormir siento que me da mucha energía ya que me ayuda a despertarme y me da mucho ánimo para realizar mis actividades en casa con buen pie, también cuando tomo café me mantiene despierta, con solo percibir su aroma el café me produce mucha emoción positiva.
3.- How do you feel that the consumption of coffee benefits you?
When I drink coffee when I get up from sleep I feel that it gives me a lot of energy because it helps me wake up and gives me a lot of encouragement to carry out my activities at home with good foot, also when I drink coffee it keeps me awake, just by perceiving its aroma coffee gives me a lot of positive emotion.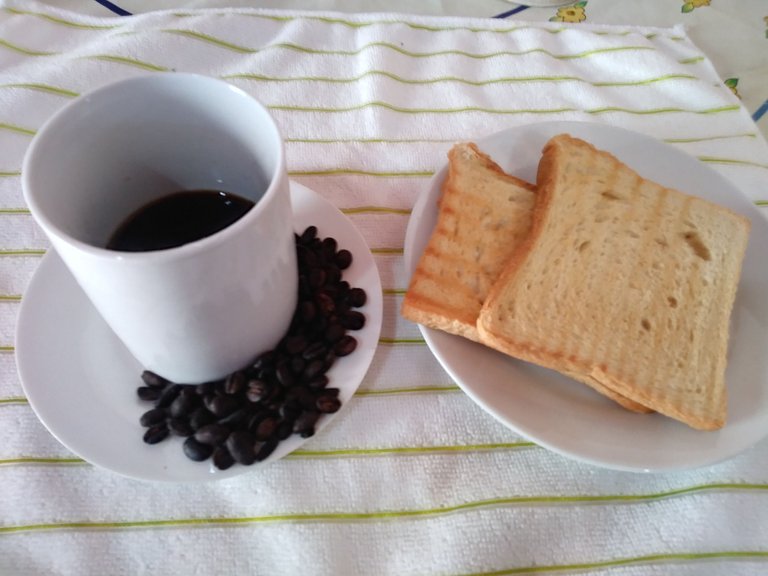 4._ ¿Cuántas veces consumes café al día?
Les cuento que el café ha sido mi gran aliado en mis momentos tristes y alegres así que hoy en día consumo el café dos veces al día ya que anteriormente tenía mucho desorden con el café porque lo consumía a cada momento lo preparaba y me tomaba como de 7 a 5 tazas diarias pero, puedo decir que he mejorado el consumo de café ya que toma en la mañana al levantarme que me tomo una taza bien cargada y después una taza a las 3:00 pm me tomo una taza de café más claro o sea guayoyo como decimos acá en mi pueblo.
4.- How many times do you drink coffee a day?
I can tell you that coffee has been my great ally in my sad and happy moments, so nowadays I drink coffee twice a day. I used to have a lot of disorder with coffee because I used to drink it at every moment I prepared it and I drank about 7 to 5 cups a day, but I can say that I have improved my coffee consumption since I drink a cup in the morning when I get up and then a cup at 3:00 pm I drink a lighter cup of coffee or guayoyo as we say here in my town.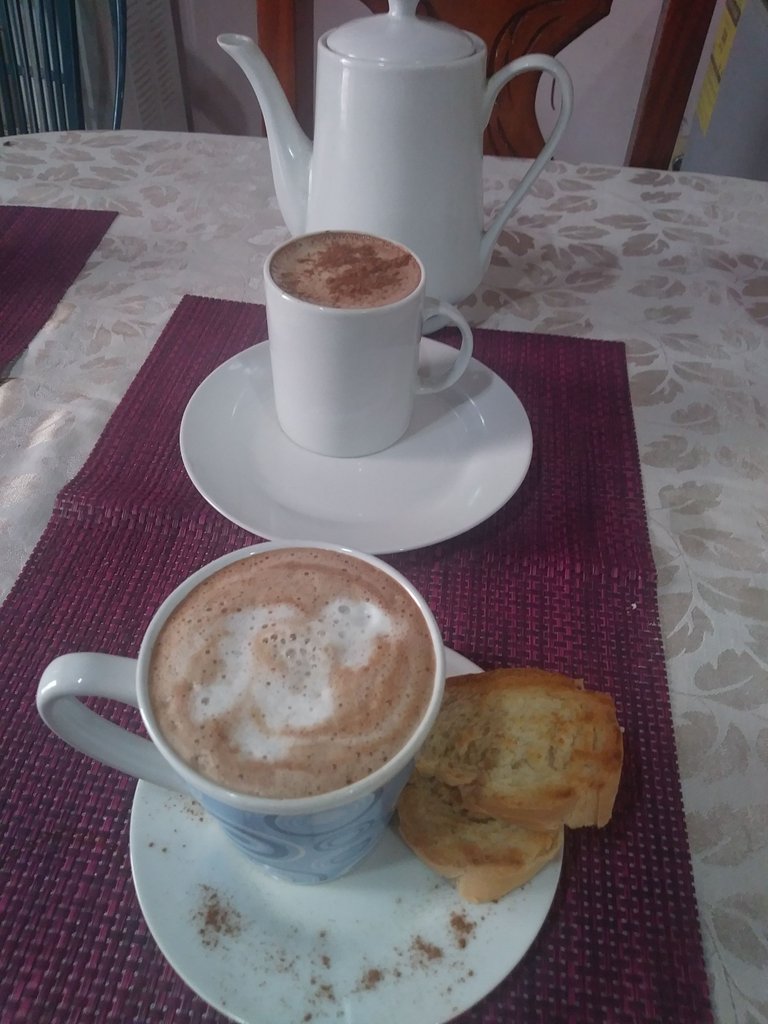 5._ crees que el café es una tradición en la familia.
Creo que si es una tradición ya que la mayoría de mi familia toma café como parte de su desayuno desde que tengo uso de razón mis padres nos daba el café bien sea con leche o solo con un pan con mantequilla y cuando tuve a mi hijo no quise seguir con la tradición de ese café por las mañanas con pan, así que le preparaba un desayuno diferente pero, mi padres y mis hermanas le daban su café escondido, así cuando él empezó a tener uso de razón me empezó a pedir el café ya que veía todos tomando su taza de café es por ello que si creo que el café es una tradición familiar que va de generación en generación.
5._ Do you think that coffee is a tradition in the family?
I think it is a tradition since most of my family drinks coffee as part of their breakfast since I can remember my parents used to give us coffee either with milk or just with bread and butter and when I had my son I didn't want to continue with the tradition of coffee in the morning with bread, So I prepared a different breakfast for him, but my parents and my sisters gave him his coffee hidden from me, so when he started to have the use of reason he started to ask me for coffee since he saw everyone drinking his cup of coffee, that is why I believe that coffee is a family tradition that goes from generation to generation.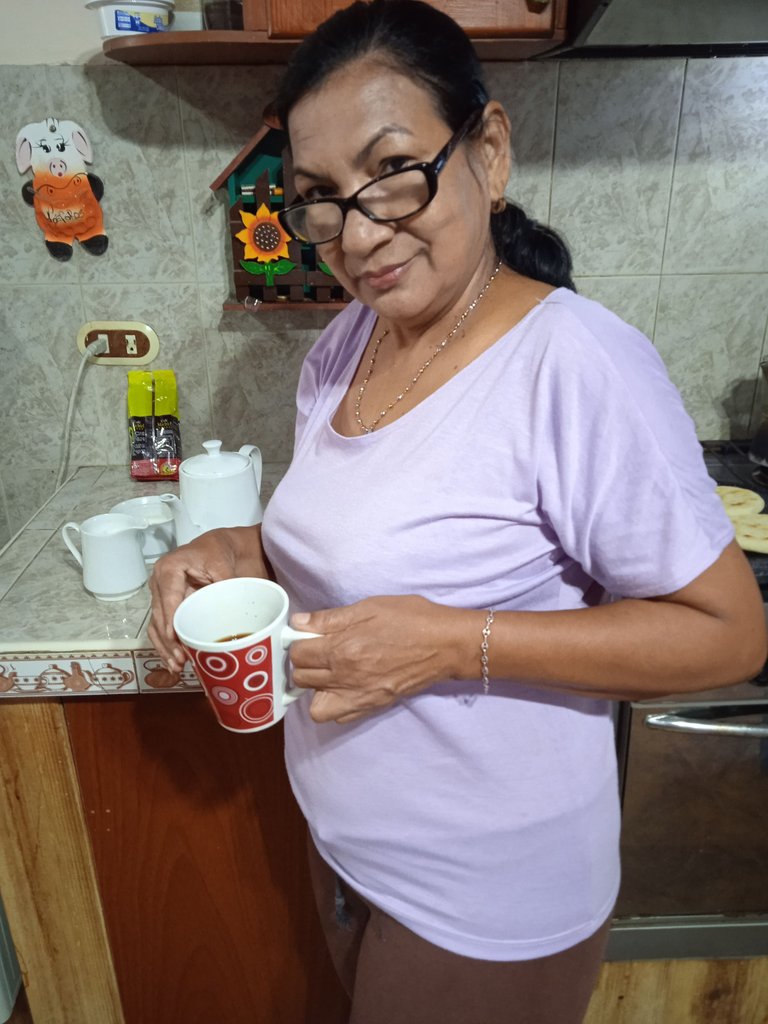 Me encantó realizar este tipo de iniciativa y sobre todo hablar del café qué es una de las cosas que más disfruto en mi vida ya que me gusta su sabor amargo y su aroma. Gracias por leer mi publicación.
I was delighted to carry out this type of initiative and above all to talk about coffee, which is one of the things that I enjoy most in my life, since I have always loved its bitter taste and aroma. Thank you for reading my publication.
Fotos de mi propiedad tomada del celular marca Redmi 9// Texto traducido por DeepL
Photos of my property taken from the Redmi 9/// Text translated by DeepL

---
---