Monomad challenge - Sunset photography black and white
This is my entry for the daily #monomad challenge hosted and curated by @monochromes.
---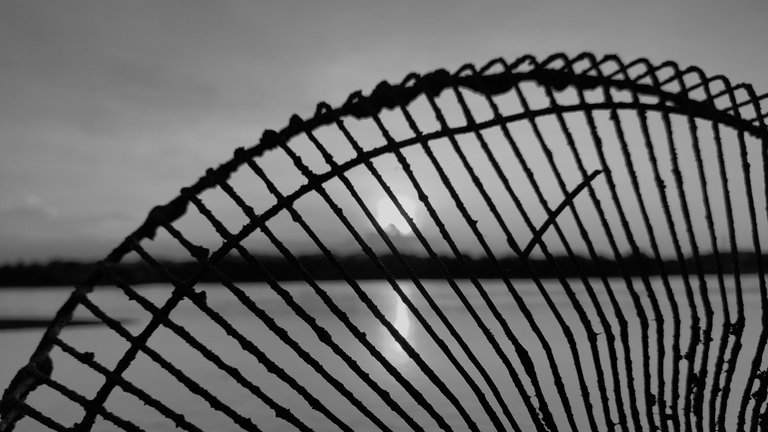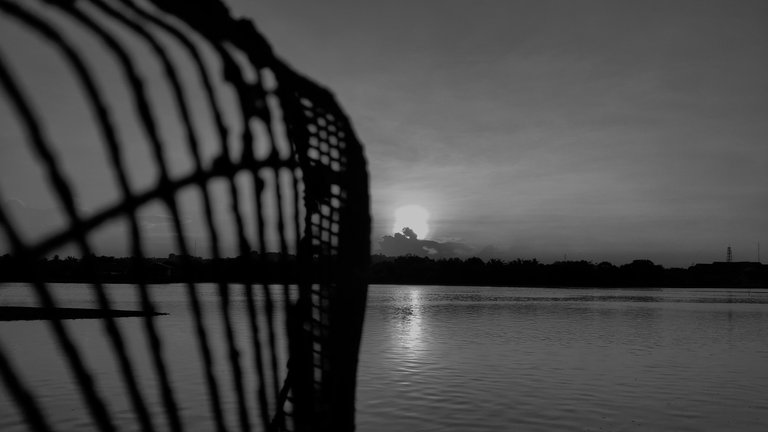 ---
Hi everyone.!!!
In today's post I share black and white photography about sunsets. Sunset is an orange color in a blue sky. But this time I will make the sunset photography black and white.
We know that sunset is the golden hour at a certain time when the sunset will appear, therefore in this post I present it as black and white photography.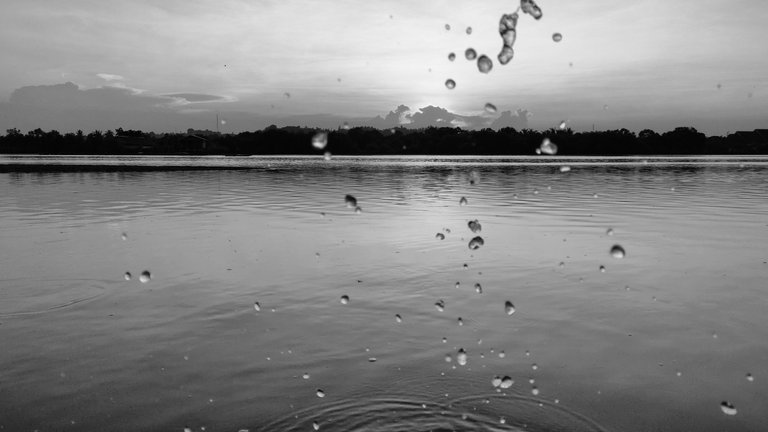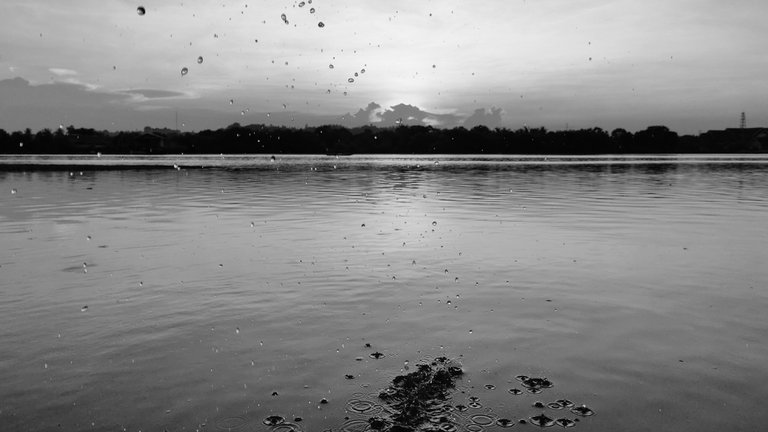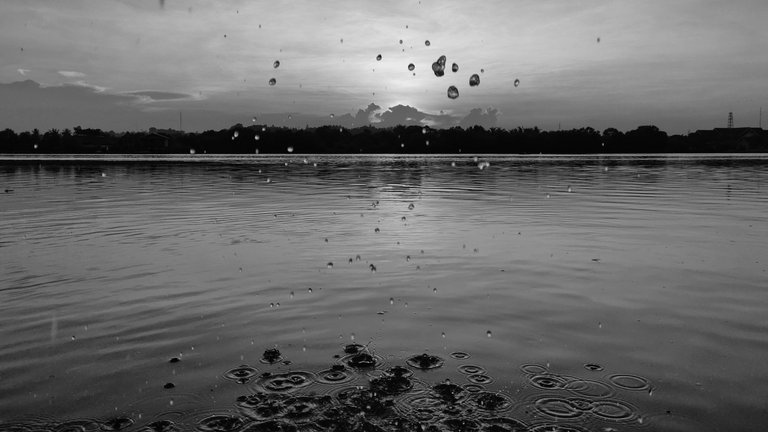 splashing water that I do by hand to form a circle splatter like rain.
---
The sky was red and a plume of hot clouds formed with the wind blowing over the birds perched on the trees.
The birds should be visible from the color photo if not in black and white that perched on the trees. Then I combined the photo between the clouds, the dome of the mosque, the tower of fire, trees, birds.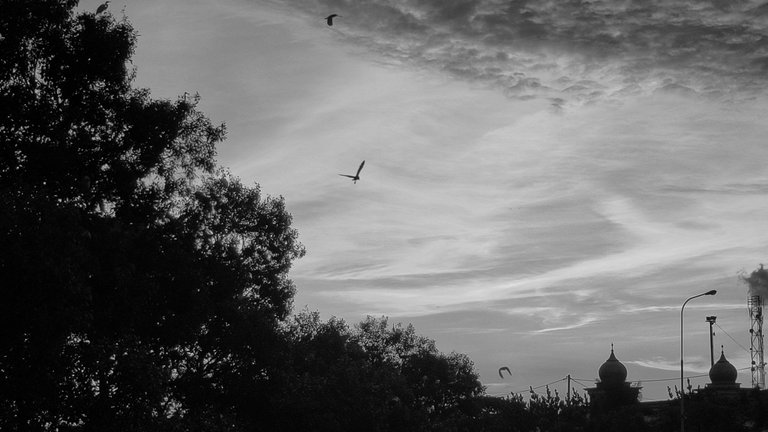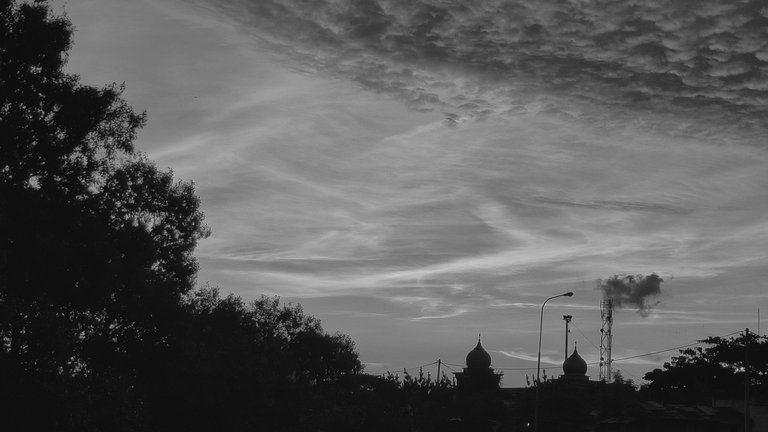 ---
Then on the other hand I photographed the side of the trees and plants that grew wild around the lake to make it look more natural. At the bottom of the waters, wild bangka plants are also growing which are still seeds, around this jackfruit plant I see there are crab houses that make nests in them and I don't disturb or disturb them.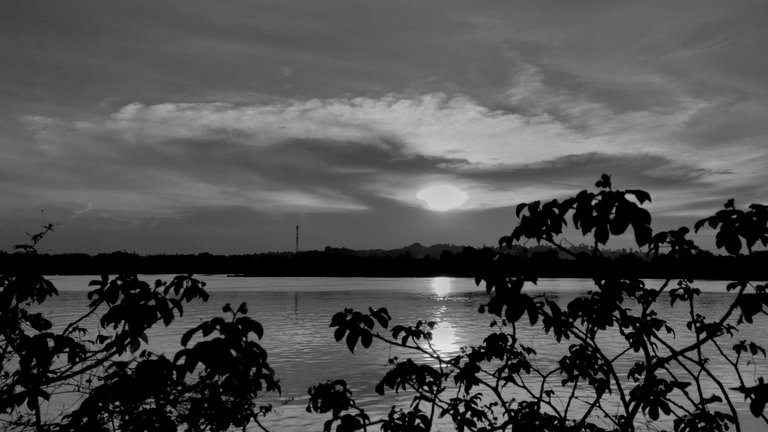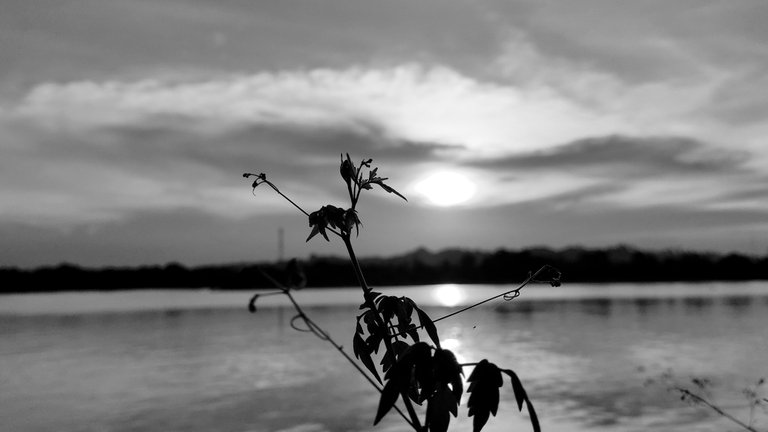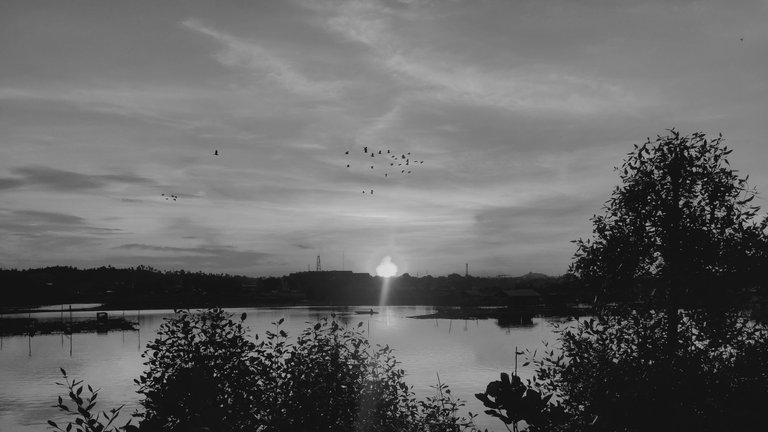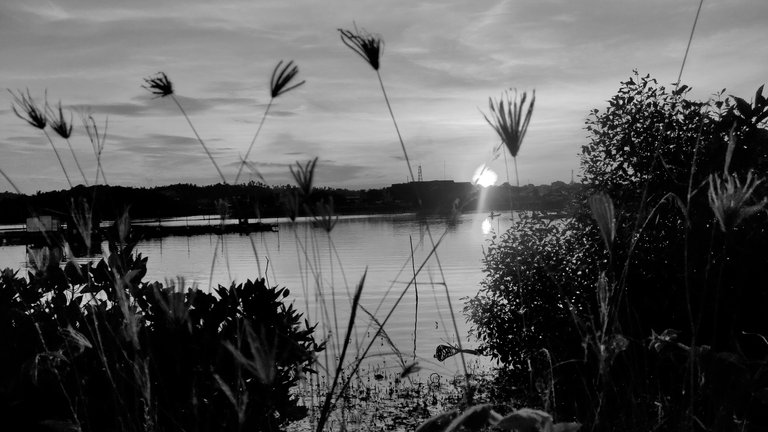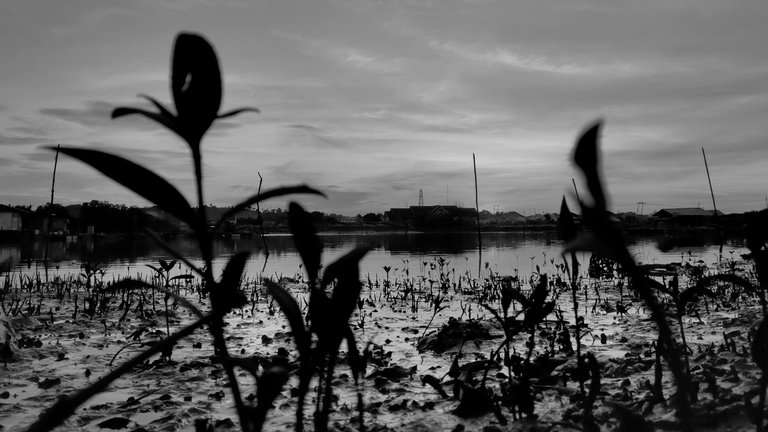 ---
The view of the lake when the sun went down had left its bright light, and formed like a fire on a torch that adorned the clouds.
This orange color makes the scenery even more beautiful, plus the green color of the lake water and the blue sky and white clouds look extraordinary.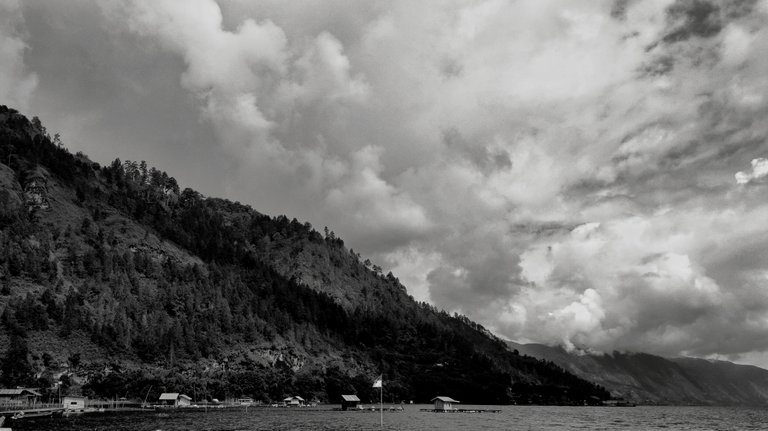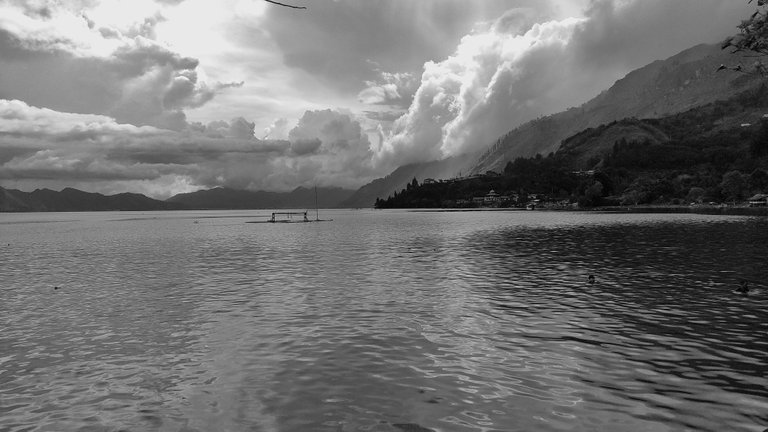 ---
That's all I can share today with hivers. Don't forget to follow and continue to support my posts, so that I will be more enthusiastic about providing other beautiful photography. Thank you
Regard @dayatsiaulia
---

---
---
---