Lhokseumawe Islamic Center Mosque
Before I explain about the architecture and design in this Islamic center mosque, I will introduce a little about Lhokseumawe.
LHOKSEUMAWE is a city in Aceh district, Lhokseumawe City is dubbed the city of petro dollars, why is it called the city of petro dollars, because at that time the city of Lhokseumawe was a city where oil trade and ports were between countries.
Nah,!! On this occasion I will explain some of the architecture and designs in the Islamic center mosque in my city.
---
---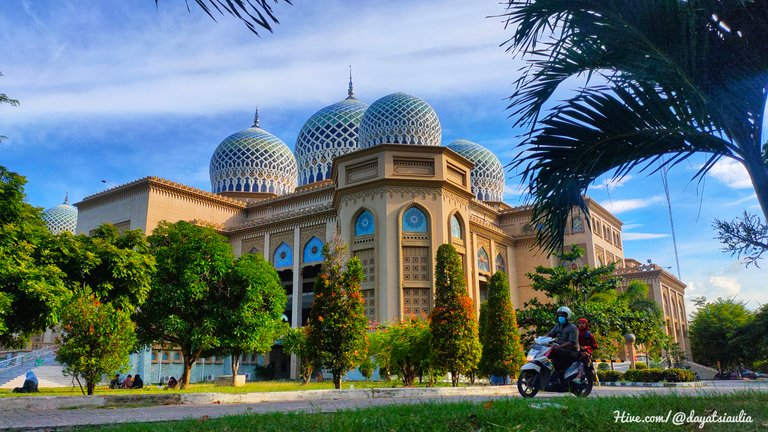 ---
Architecture Islami Center Mosque
The Islamic center mosque was built 10 years ago, the construction of this mosque was carried out by part of the government and community donations, we call it (Sedekah) Alms are donations collected from every community who wants to donate their wealth for the construction of the mosque. Mosque.
Seen some details of this building is a color that is so structured between nature, the sky and the surrounding yard. Then you can see the calligraphy carved solidly on the walls of the mosque. Next we also see that there is a dome that is dark blue and light blue which matches the sky and the clouds seen in this dome are so united. So unique and beautiful when viewed from below.
This building is so big, I can't give you the extent, height and size of this mosque building, I think this is very amazing, I can only give you the photography that I shot and you can conclude with what is seen in my portrait.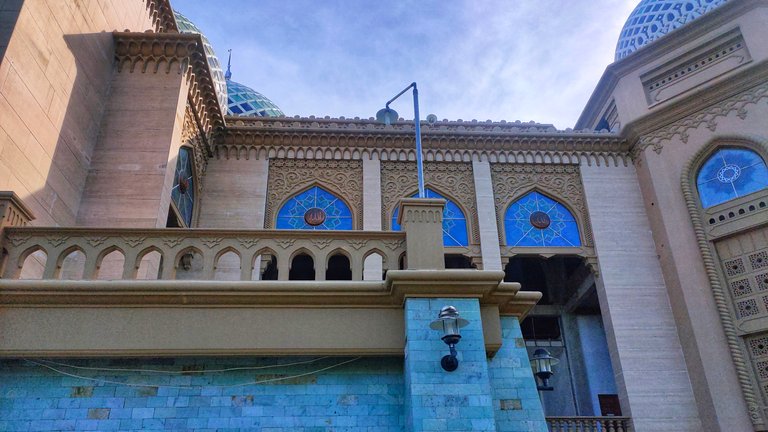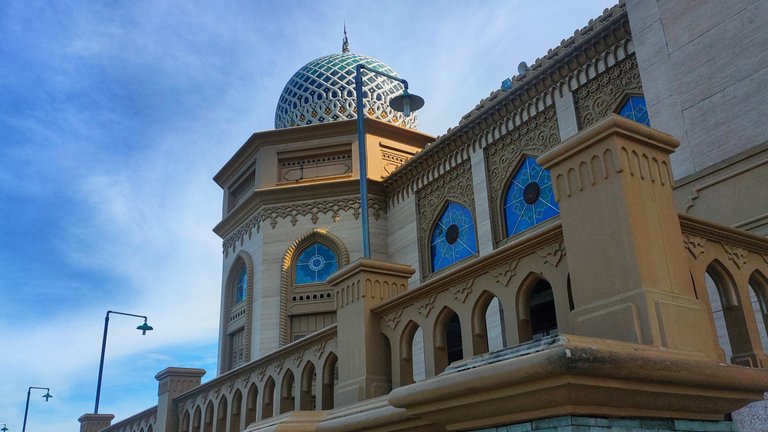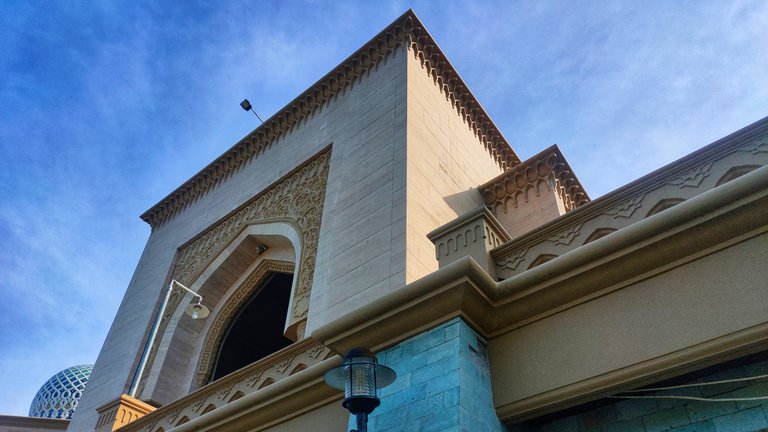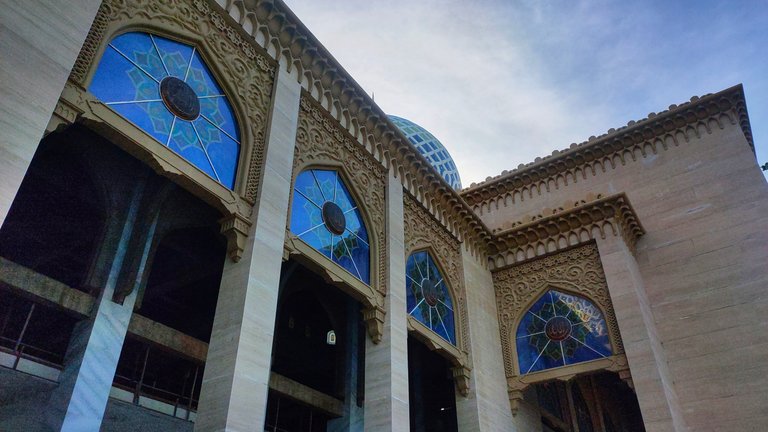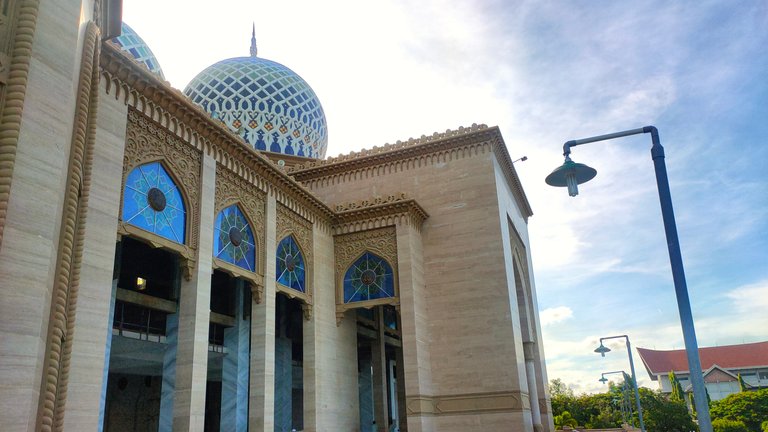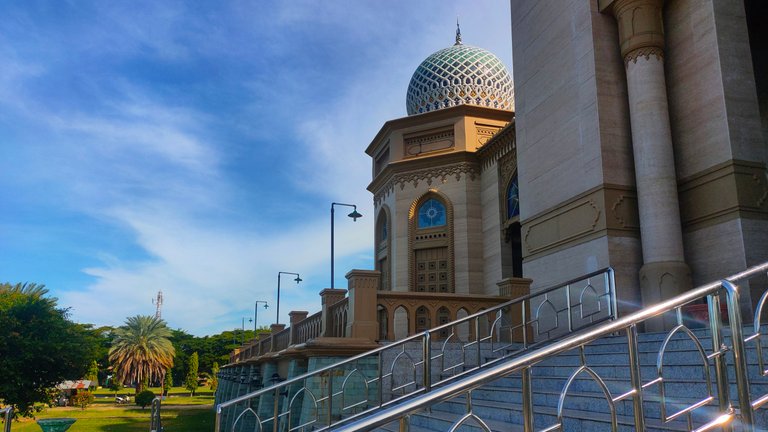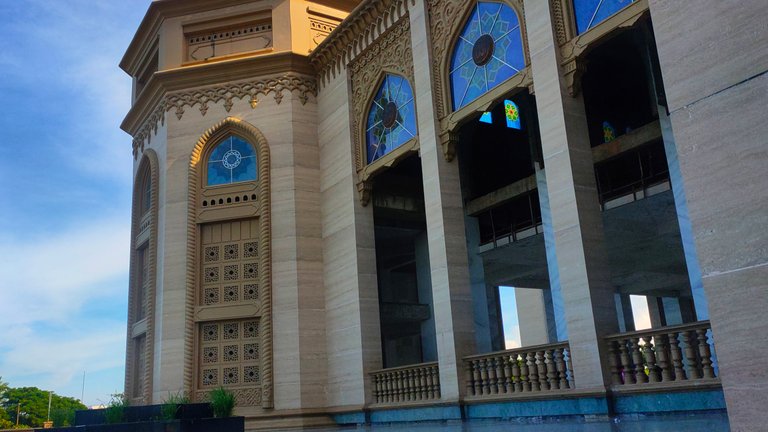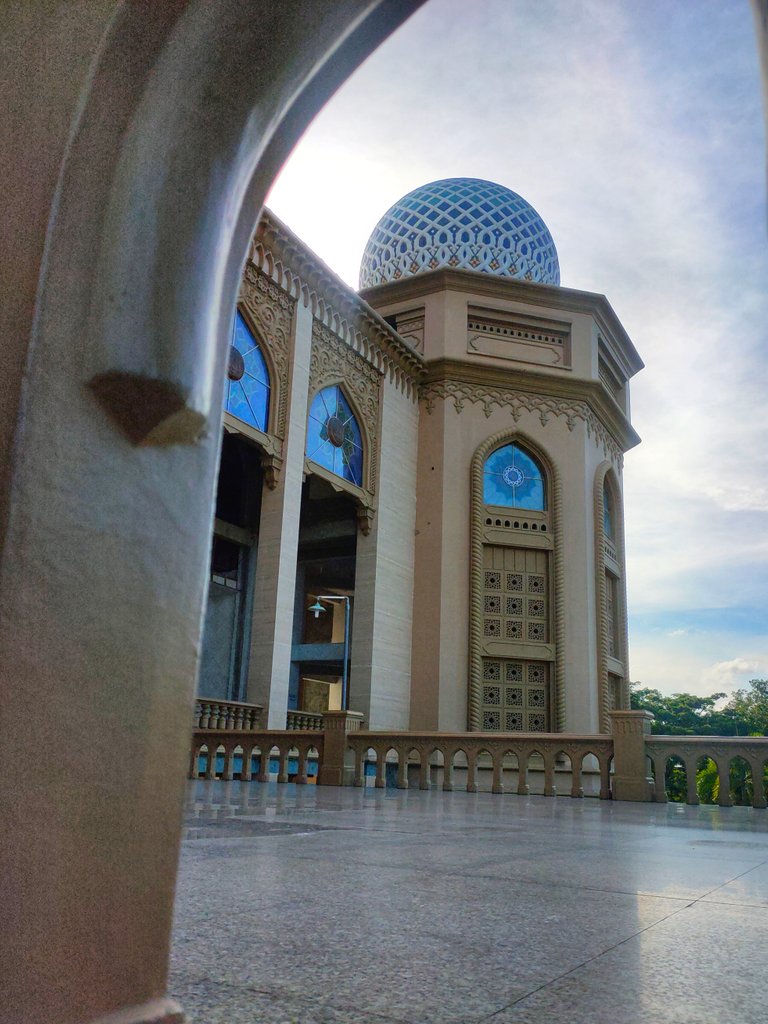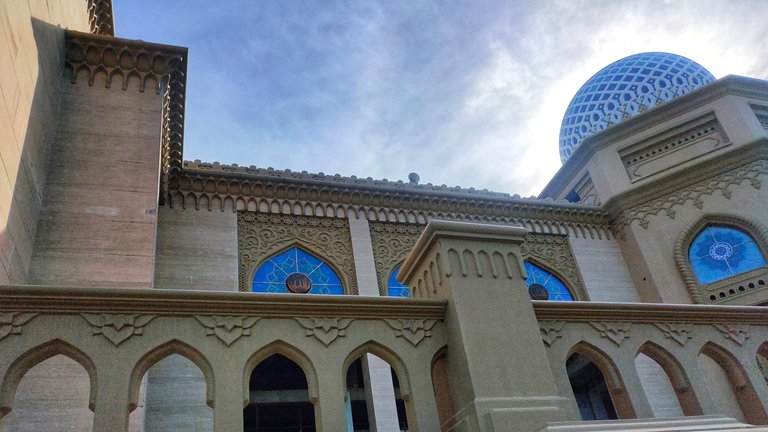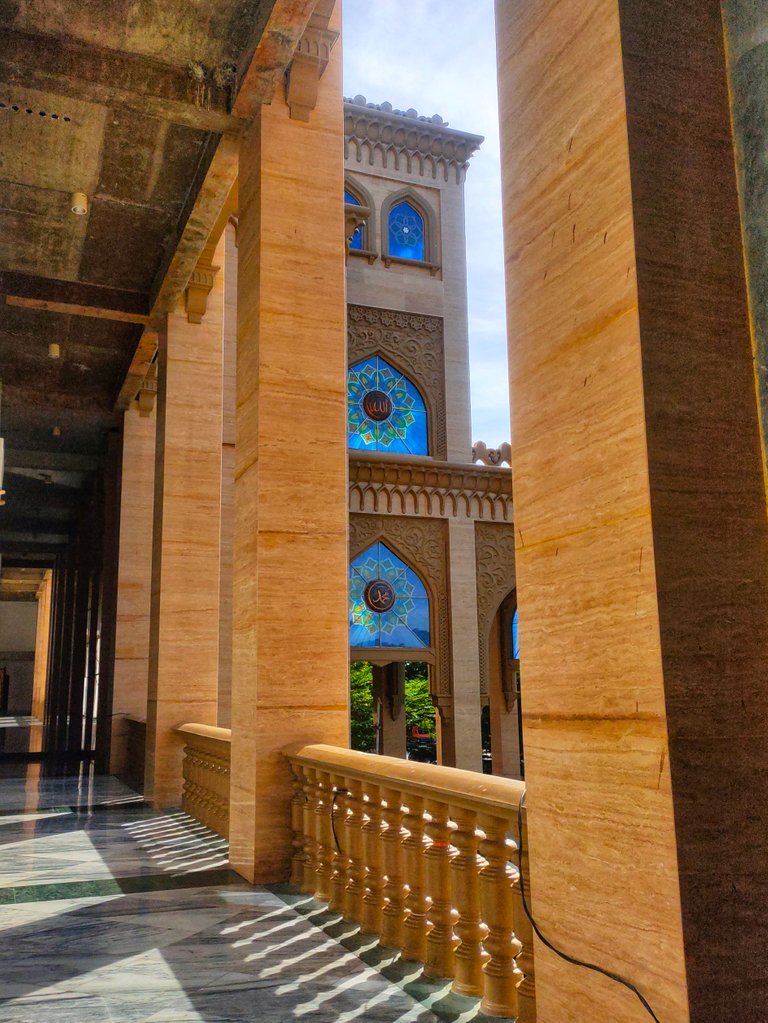 | Photographer | @dayatsiaulia |
| --- | --- |
| Camera | Smartphone RMX 5 Pro |
| Location | Lhokseumawe, Aceh - Indonesia |
---
---
Interior Lights
The outside of the walls of this building are located several lights for lighting at night, there are still many types of lights that are installed around the fence and walls of this building. I just took aim and took some photos that I show here.
At night the light that this lamp gives is yellow it looks like an incandescent lamp, and the tall one has a white color at night. the power given to this lamp is solar energy, I am amazed and this is a savings.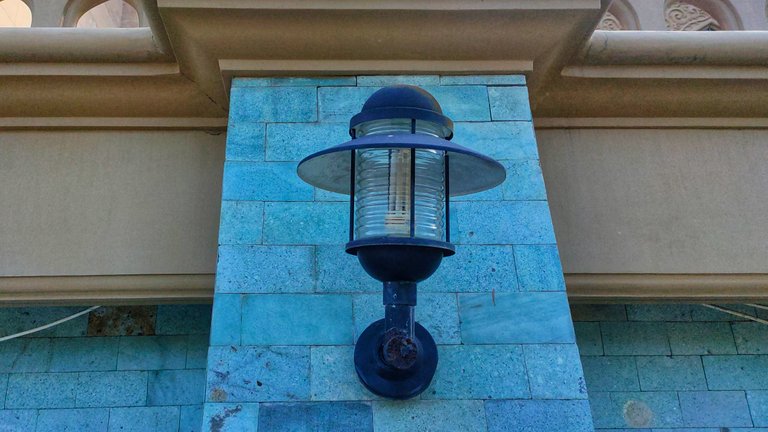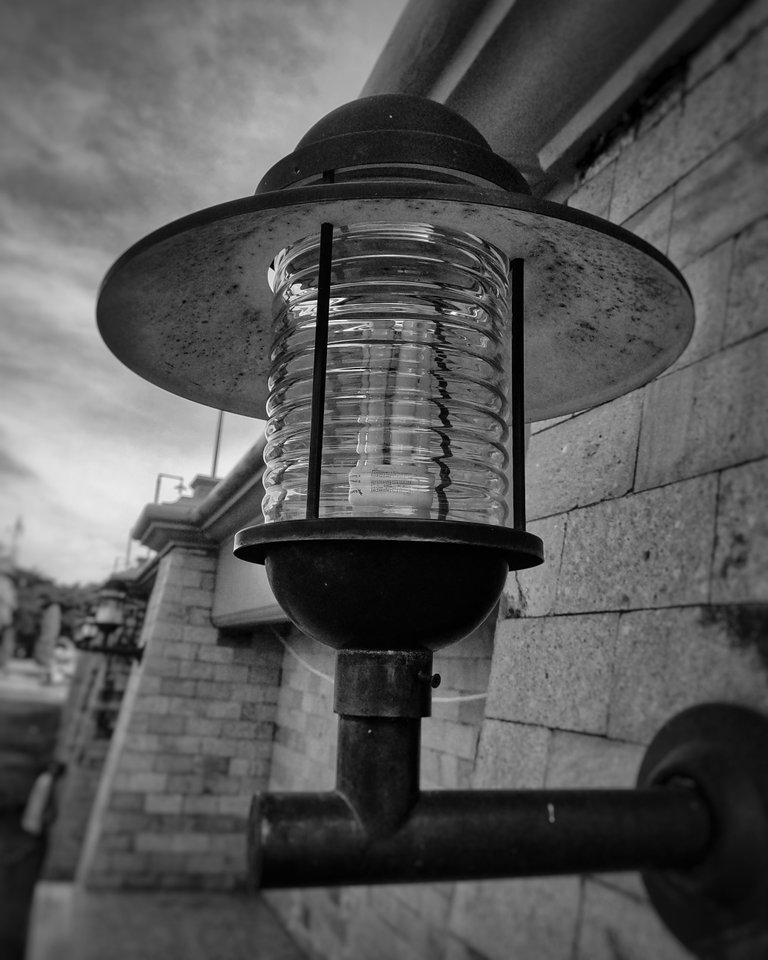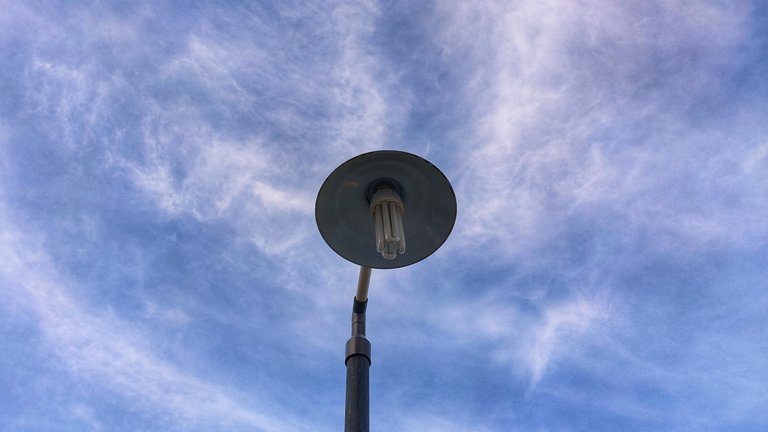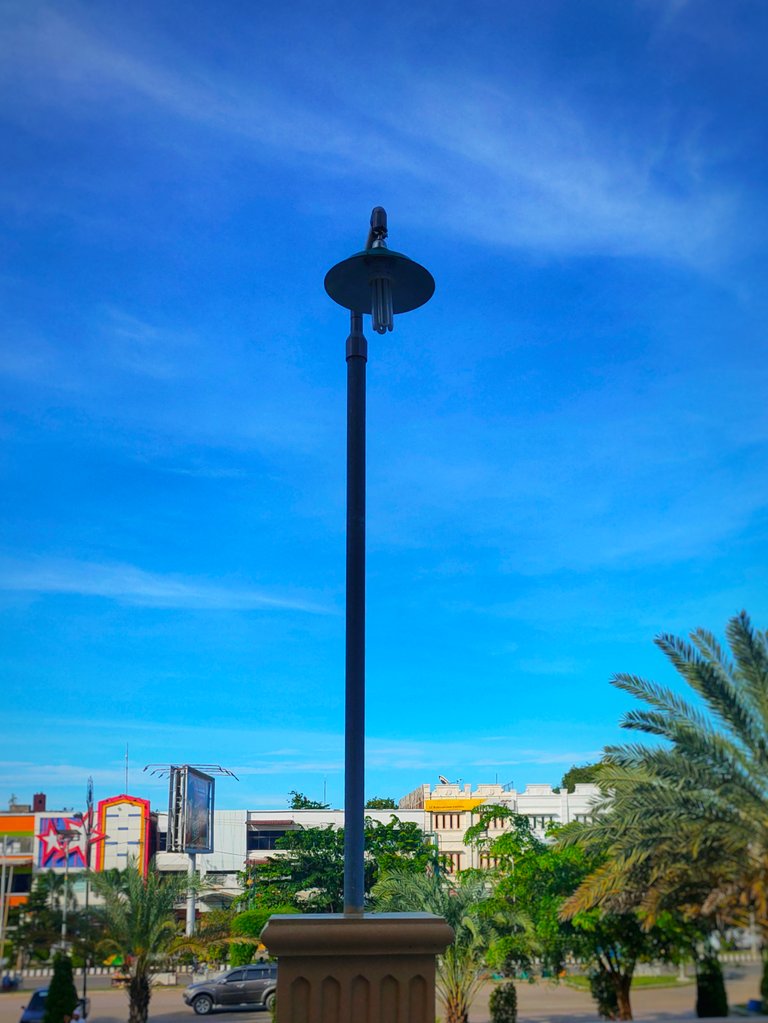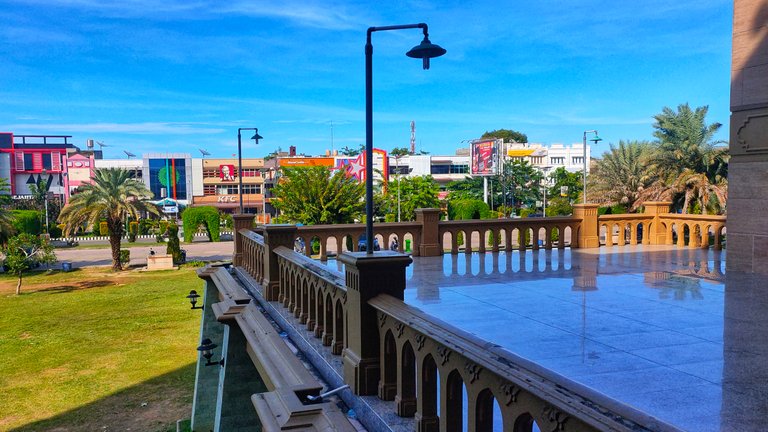 | Photographer | @dayatsiaulia |
| --- | --- |
| Camera | Smartphone RMX 5 Pro |
| Location | Lhokseumawe, Aceh - Indonesia |
---
---
Relief fencing and staircase arrangement
These fences have reliefs and parallel arrangements that are golden in the dividing block between the courtyard and the terrace of the mosque building. Then the ladder arrangement which has 30 steps is arranged parallel and has a handrail on the stairs.
This fence is made of solid cement and the steps are made of natural stone, We call this stone jade. Jade is a natural natural stone that some people make pendants on rings and necklaces, with natural products we have a lot of this stone, so the stones that are arranged are very expensive considering the amount of foreign trade.
Maybe many questions why should Jade, I will try to answer. This happens because when the sun shines on this staircase, it feels very hot, therefore the thought of architecture is growing to make this staircase of natural stone to avoid the hot temperatures during the day.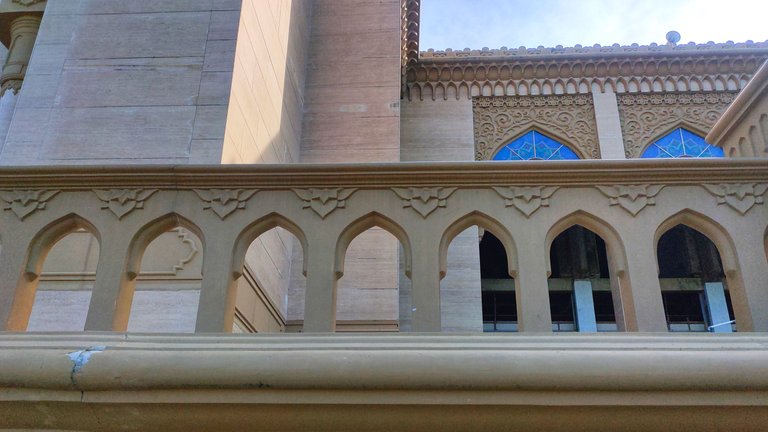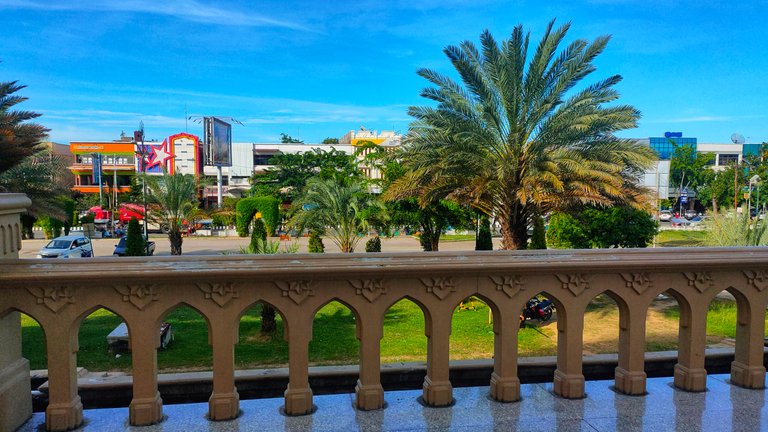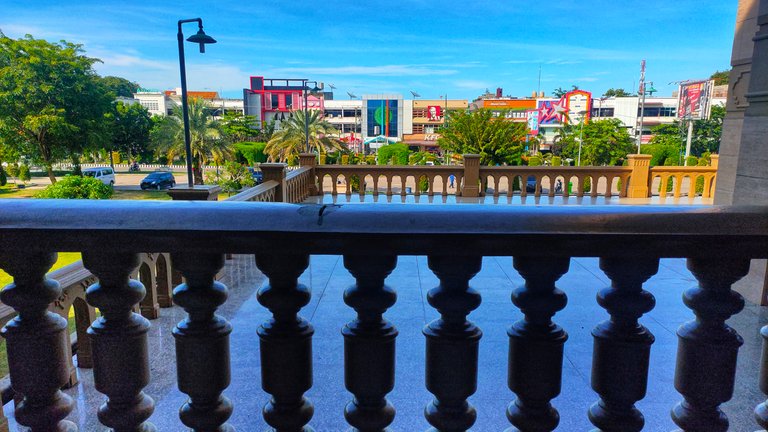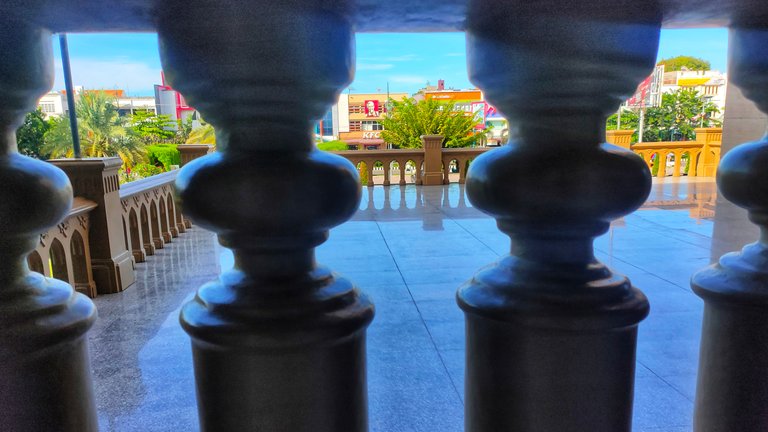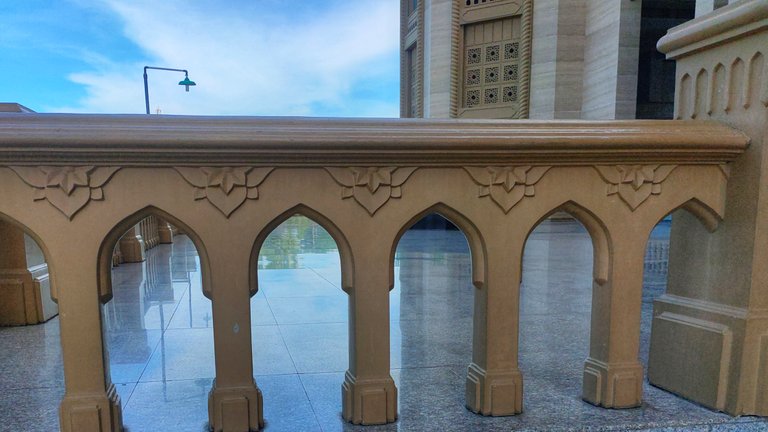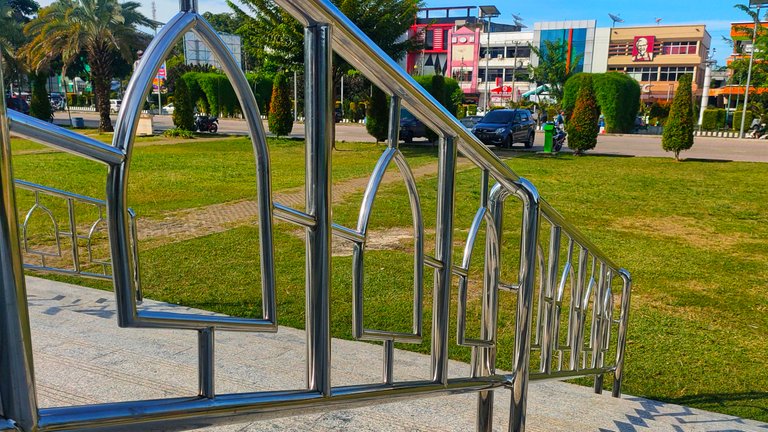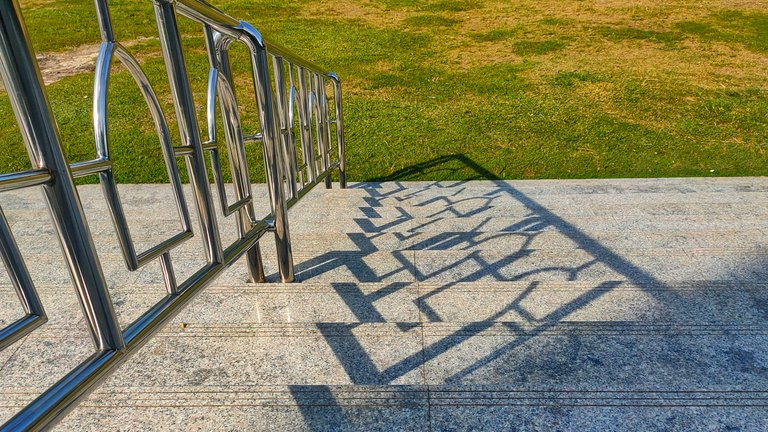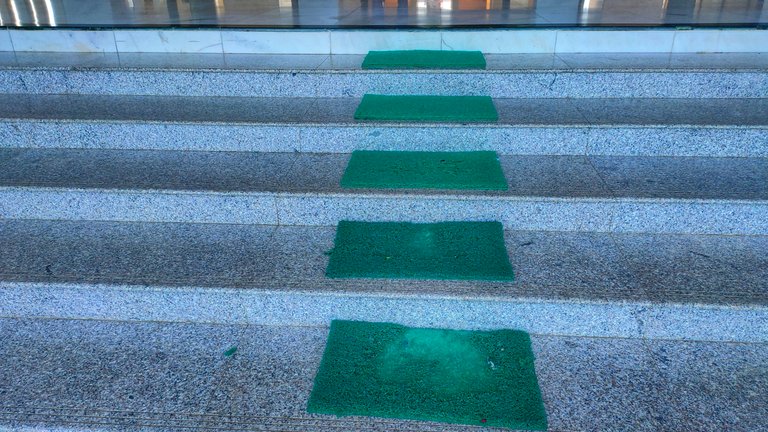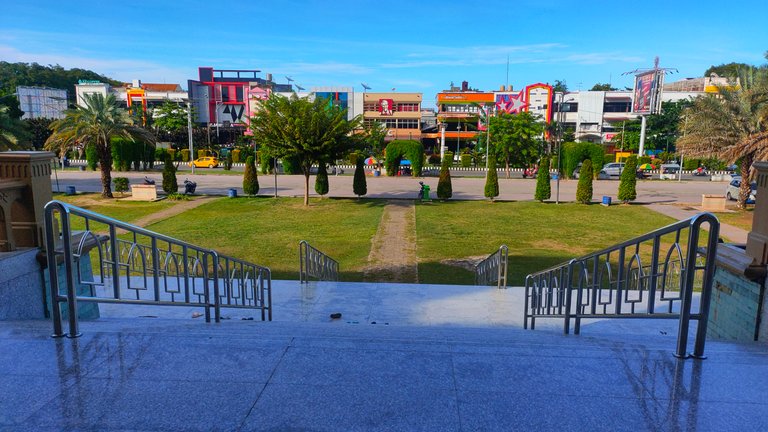 | Photographer | @dayatsiaulia |
| --- | --- |
| Camera | Smartphone RMX 5 Pro |
| Location | Lhokseumawe, Aceh - Indonesia |
---
---
Reliefs and Wall Art
There are a lot of decorations on the walls and the reliefs are tall and big, when I capture and shoot closely it looks like it's small. This structured relief or calligraphy has a size of 1 square meter, I think this is too long for engraving.
I think it's amazing how beautiful and unique this mosque is. As far as I know, this mosque was built 10 years ago and took a long time and required huge funds, but thanks to the help of the government and the people of Lhokseumawe this mosque has been formed 50%.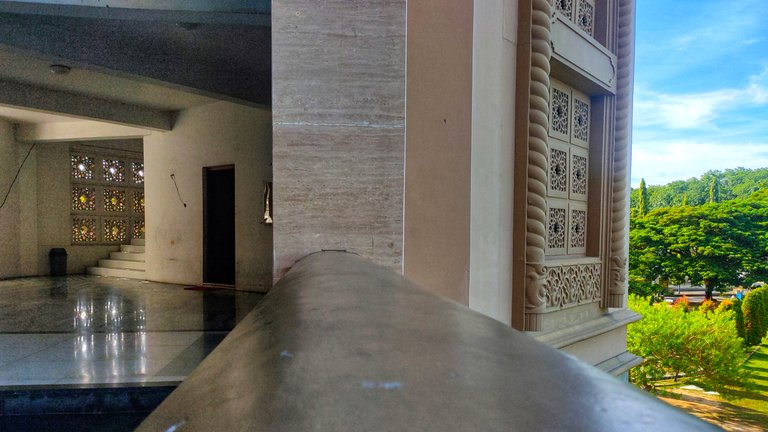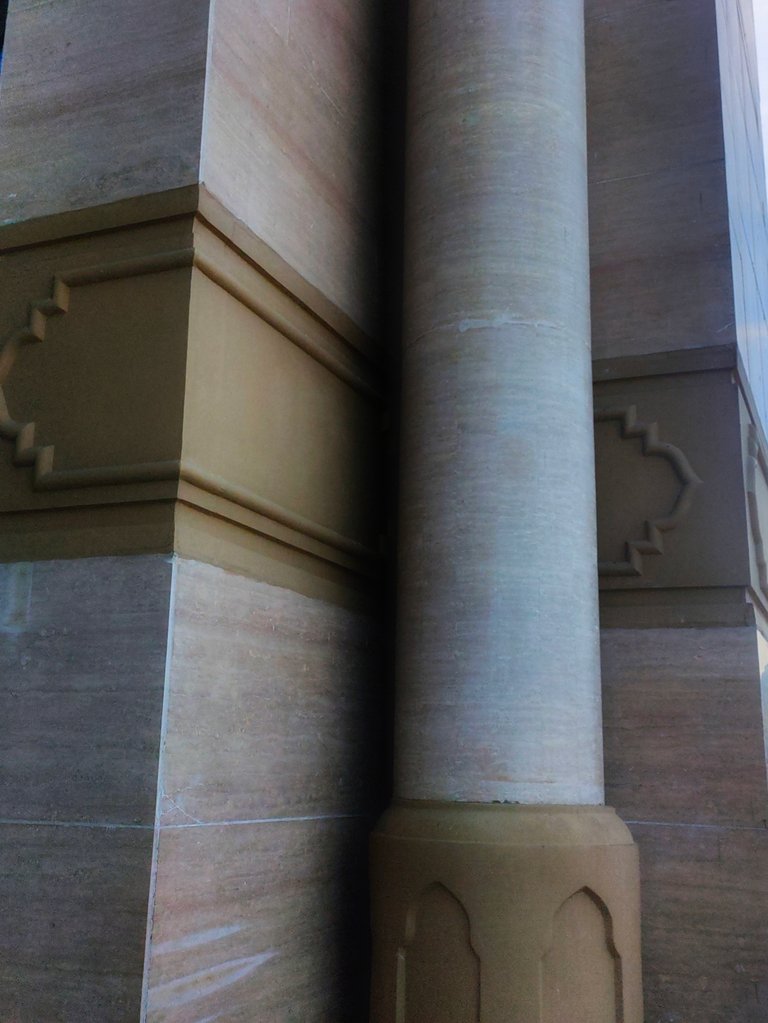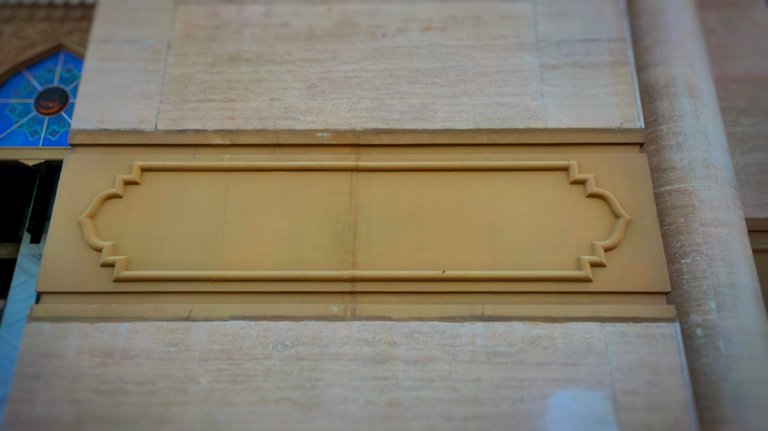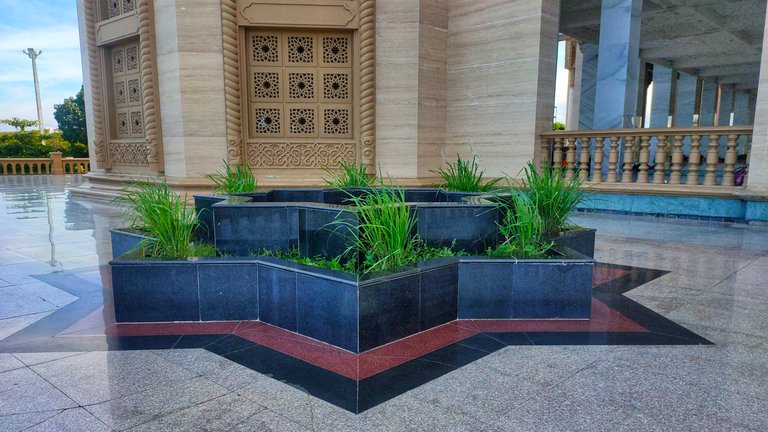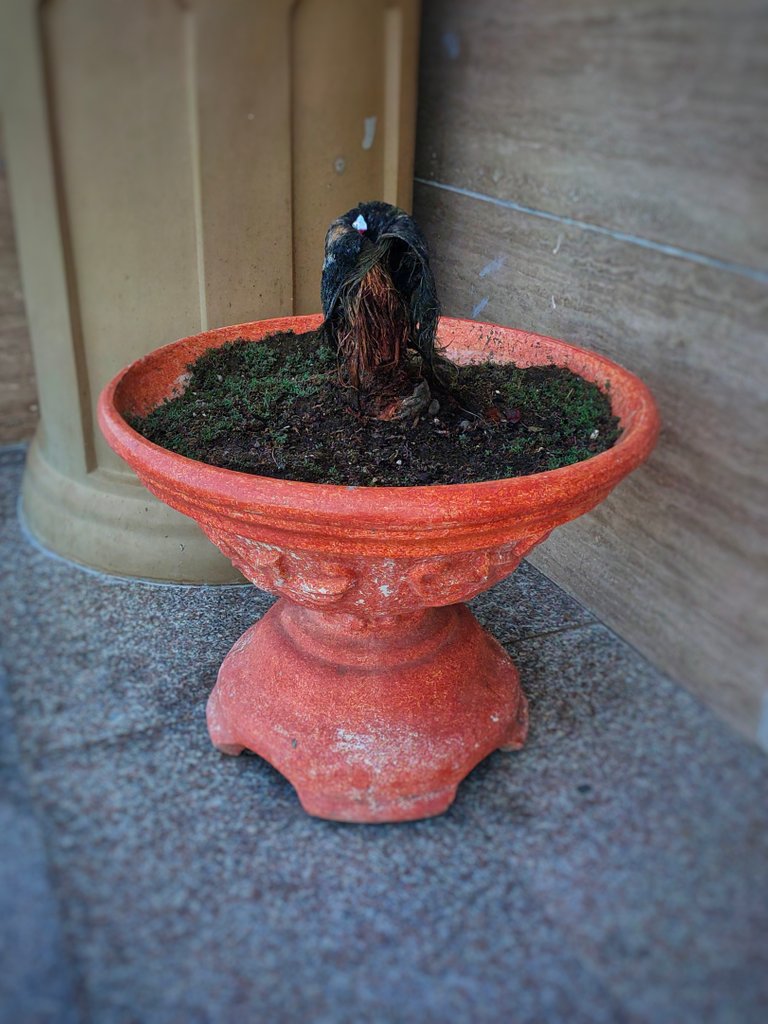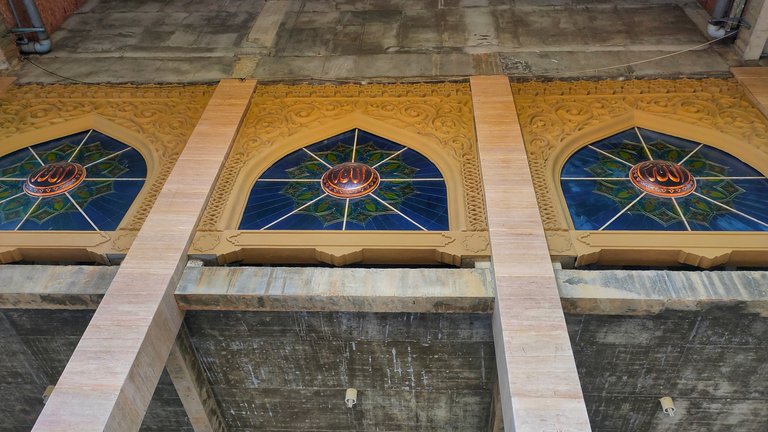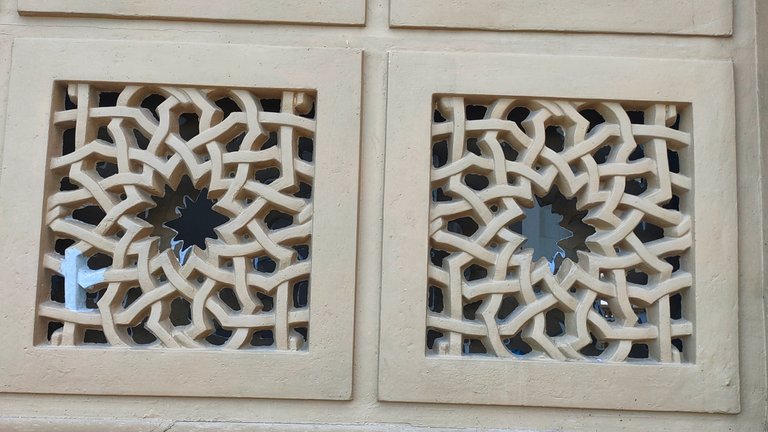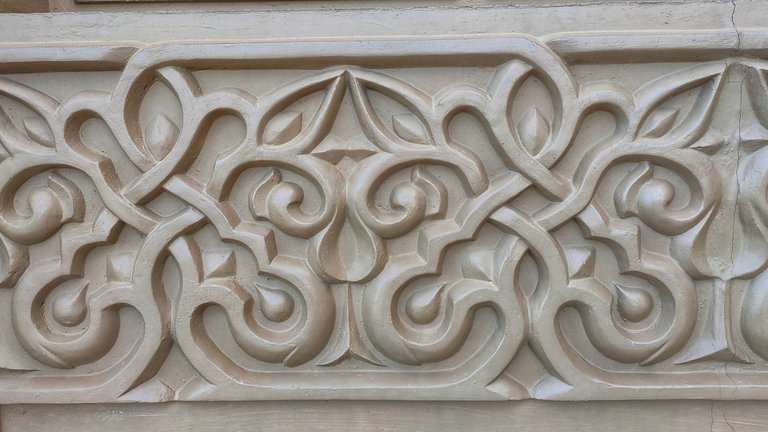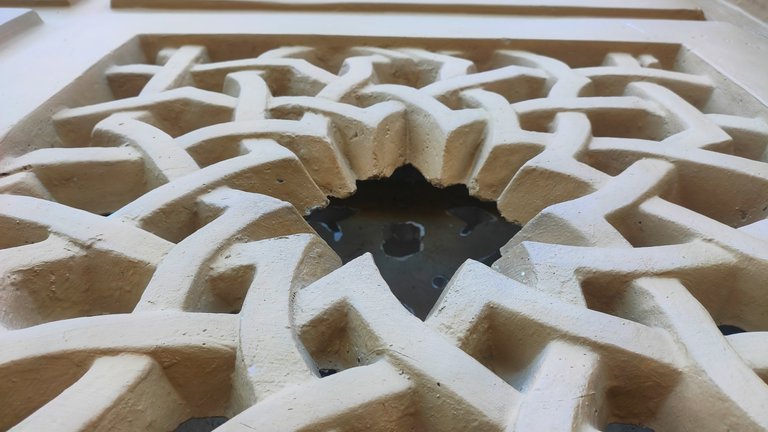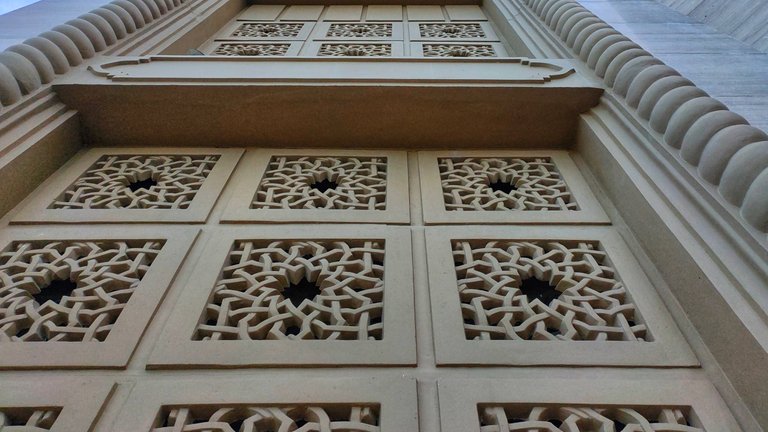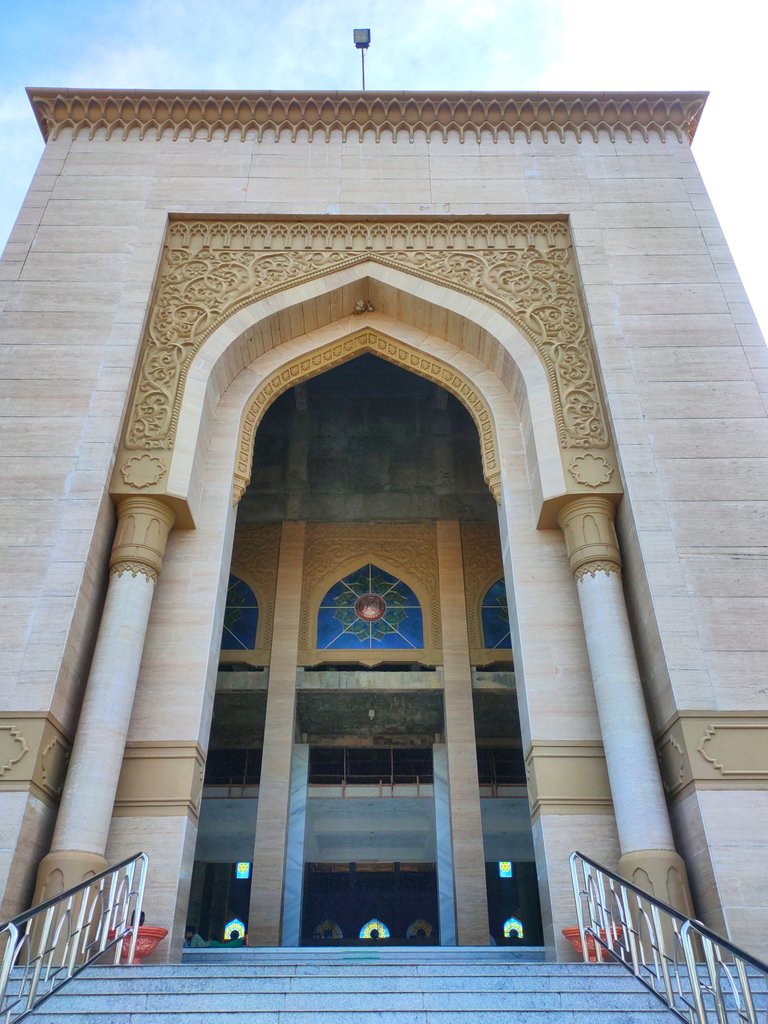 #######
©Photo by @dayatsiaulia
| Photographer | @dayatsiaulia |
| --- | --- |
| Camera | Smartphone RMX 5 Pro |
| Location | Lhokseumawe, Aceh - Indonesia |
---
---
View / Landscap Mosque
This is what the mosque looks like from a distance, I shot and photographed it from the front yard at the entrance to the mosque. There are several sides of taking photography that I photographed to make it look and seem different.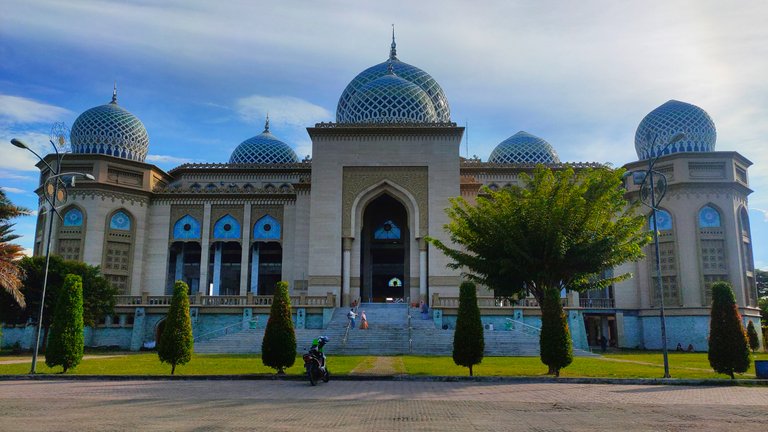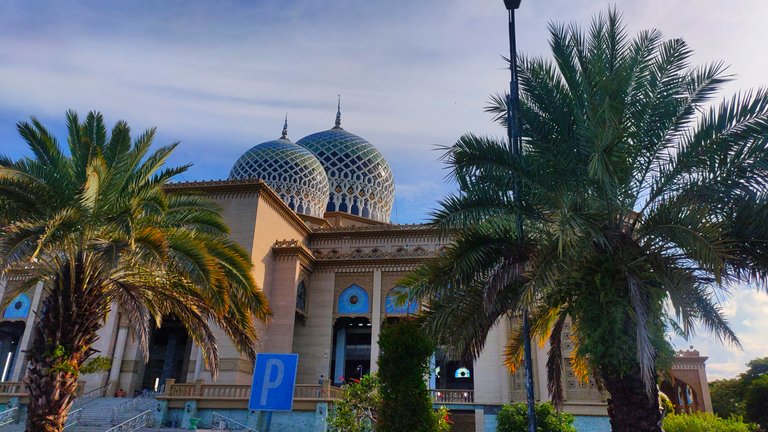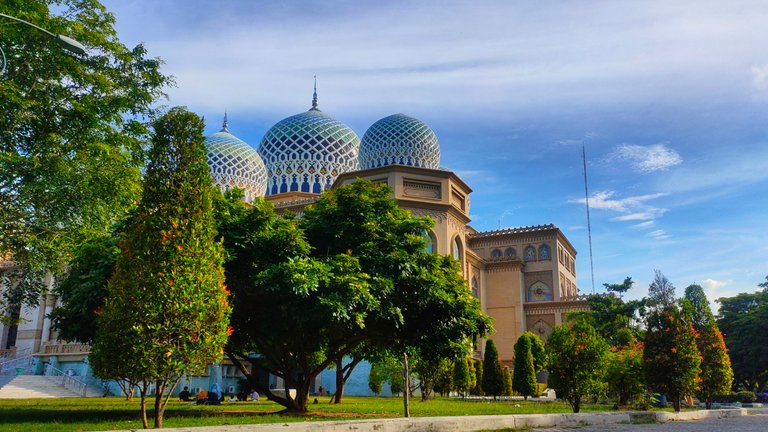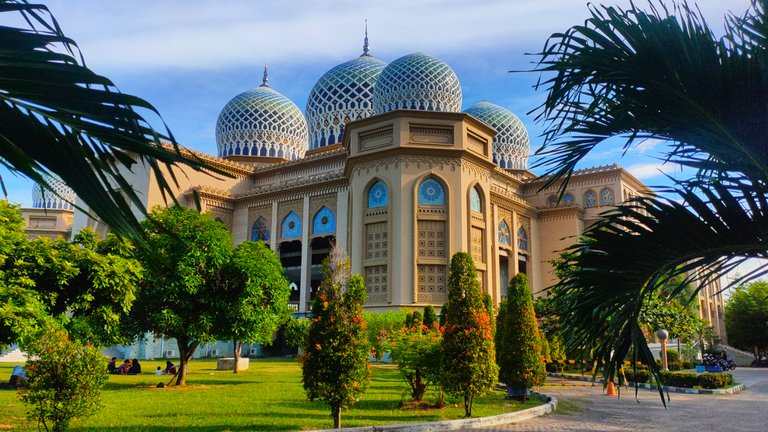 That's what I can share in my post, I hope you like it. Support and appreciation and appreciation are very important for the development of my posts.
Don't forget to follow, reblog and comment, friends
---
| Photographer | @dayatsiaulia |
| --- | --- |
| Camera | Smartphone RMX 5 Pro |
| Location | Lhokseumawe, Aceh - Indonesia |

---
---
---