Maelisse part 11 (Infrared Photography/Photographie infrarouge)
---
Hello Hive world,
I now live in Brittany and last summer, with the decrease of sanitary restrictions, I was finally able to start to discover the surroundings of my new home and do some infrared photography sessions, with the arrival of sunny weather.
This pictures were taken in the center of the city of Rennes, at a location called le Parc du Thabor. For that session, I met a young local rookie model named Maelisse.
Bonjour la Ruche,
Je vis maintenant en Bretagne et l'été dernier, avec l'assouplissement des mesures sanitaires, j'ai pu enfin commencer à découvrir les environs de mon nouveau chez-moi et réaliser quelques sessions en photographie infrarouge, avec l'arrivée du beau temps.
Ces clichés ont été pris dans le centre-ville de Rennes, au Parc du Thabor. Pour cette session, j'ai donné rendez-vous à une jeune apprentie modèle locale prénommée Maelisse.
---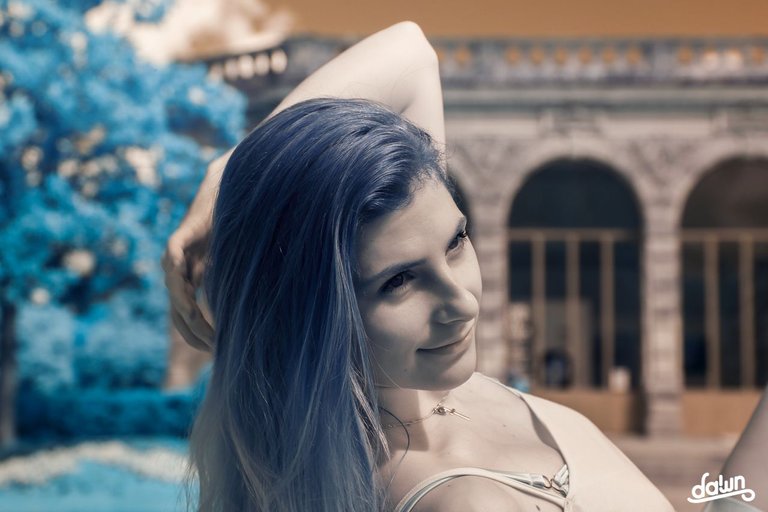 1/160s 97mm f/8 100 ISO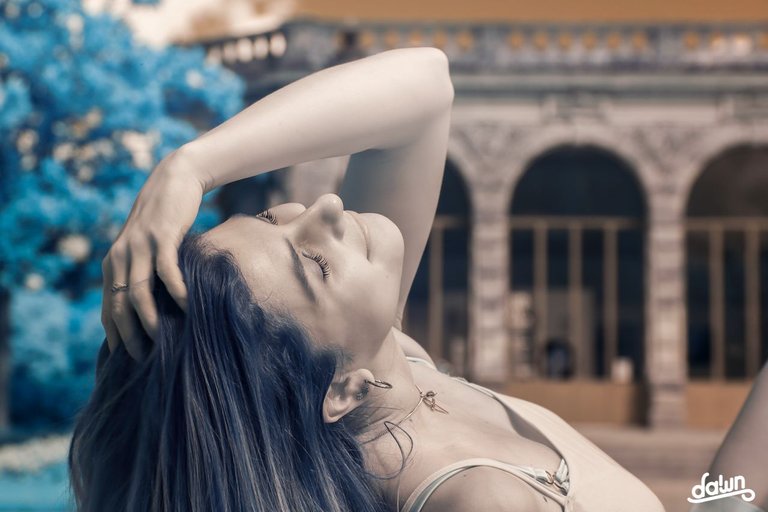 1/160s 62mm f/8 100 ISO
---
Infrared shots created in real time, captured to the camera in single photographic frames.
No layers /no Photoshop / no editing exept minor adjustments and addition of my logo.
Prises de vue infrarouge créées en temps réel, capturées par l'appareil photo lors d'uniques expositions photographiques.
Pas de calques / pas de Photoshop / pas d'édition sauf des ajustements mineurs et l'ajout de mon logo.
---
Specs :
Canon EOS 6D Full Spectrum body
Canon EF 24-105mm f/4L IS USM lens
Hoya 25A filter (590nm)
August 2021
Equipement :
Appareil Canon EOS 6D
Objectif Canon EF 24-105mm f/4L IS USM
Filtre Hoya 25A (590nm)
Août 2021
---
---